What's inside?
This report delves into the insights and experiences of other IT leaders to uncover effective strategies for addressing the software skills shortfall and building resilient software teams.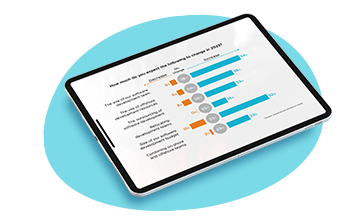 What will you learn?
What your peers are doing to

overcome the software skills gap

and build robust software teams

How an

appropriate

remote and offshore team model can alleviate skills shortages

Best practices for building high-performing teams

that can deliver quality software quickly and efficiently

A way tech leaders can

upskill existing team members and attract new talent

with the desired skill sets
Who's it for?
CIOs

CTOs

VPs of Engineering

IT decision makers