5 ways to drive digital acceleration in an era of increased transformation

Stephen Hedrick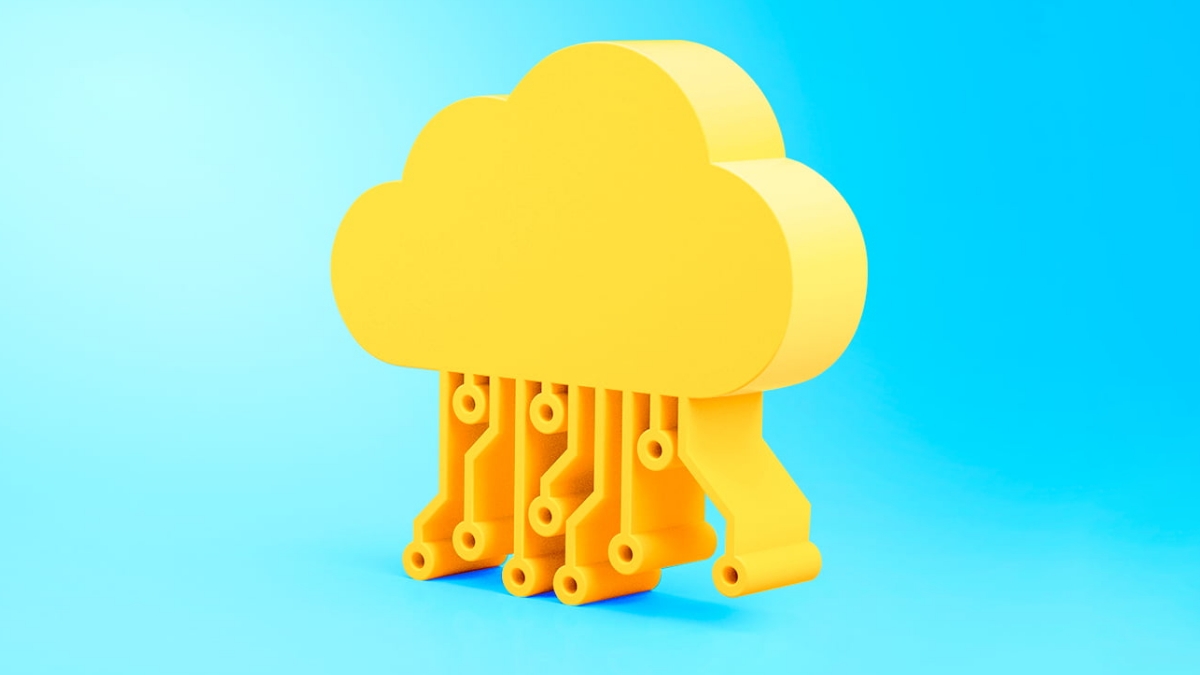 Is digital acceleration just another business buzzword, or is there substance behind it driven by customer appetites for a richer, more holistic online experience? With 45% of companies reporting a positive business impact of digital transformation also reporting higher net revenue growth according to research from Deloitte — the message is clear: drive acceleration or risk being left behind in the shift to digital business.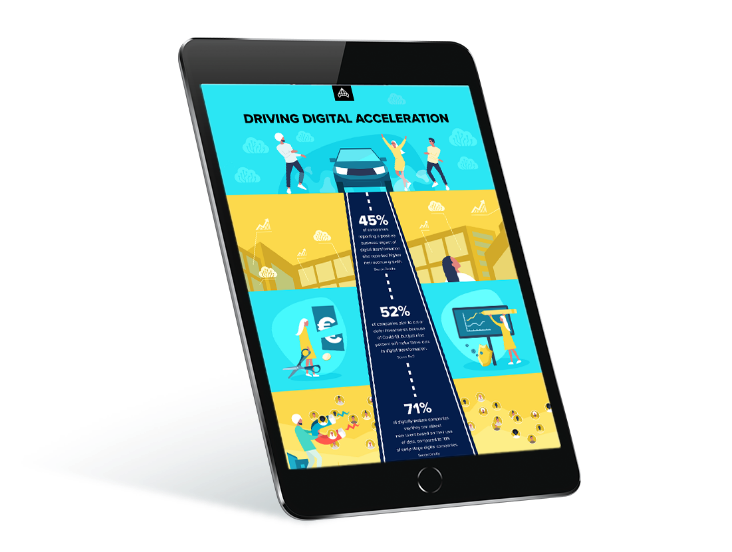 5 Ways To Drive Digital Acceleration
Don't get left behind in the shift to digital business
However, after Covid-19 shook both the business and wider world at its foundations, and forced a multitude of new trends to emerge as a result, what's changed considering transformation has been on the agenda for a while now? Pace. More specifically, the pace of adoption of certain technologies, processes, and attitudes. The recent Gartner Board of Directors survey highlighted that seven out of 10 boards have accelerated digital business initiatives in the wake of the worldwide pandemic and the resultant disruption.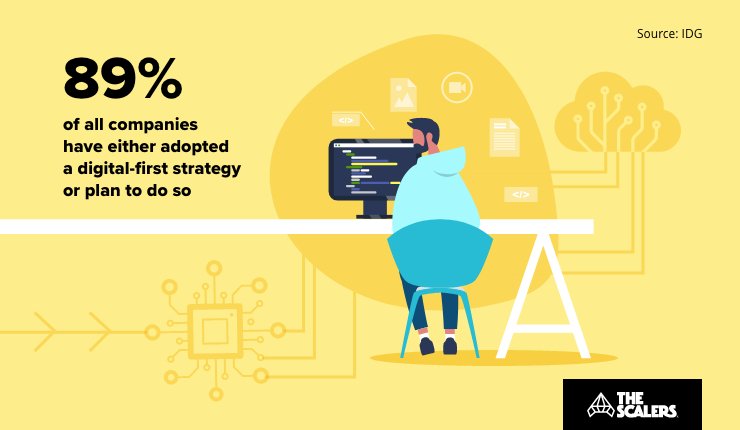 Initial steps to drive digital acceleration
To set your organisation on the right path to transformation, these are five initial steps to follow to get you off the starting block successfully.
1. Strip out legacy tech for cutting-edge architecture
To adopt a car analogy: to accelerate swiftly, you need to cut excess weight and slow-moving parts. Your organisation's IT systems and processes are no different. However, business leaders are sometimes sceptical as to whether embracing wholesale digital business strategies can deliver much more than cost reduction. It isn't only monolithic tech but sometimes monolithic-era attitudes that need to embrace transformation. To change such attitudes, IT Decision Makers need to demonstrate a clear connection between digital acceleration and business velocity, flexibility, continuous innovation, and scalability
2. Embrace cloud-native development
Cloud-native apps are usually built using PaaS and are composed of independent microservices — increasing flexibility, lowering cost of change, decreasing time to market. These factors enable organisations to deliver and scale software continuously and bring products and services to their customers faster. And of course, they excel in the cloud — a requirement as computing shifts almost entirely off premise. Businesses who can't develop a higher percentage of their applications using a cloud-native approach risk falling behind in the shift to digital business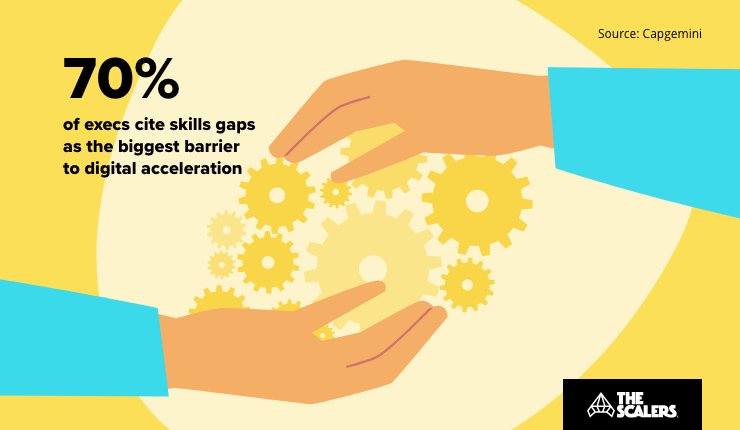 3. Phase out traditional applications
Unlike PaaS-built apps, legacy apps are end of life inventory: expensive, inflexible, and they don't excel in the cloud. There does exist some difficulty in integrating legacy architecture with cloud-native applications, which is something that IT Decision Makers are seeking to address. And, as single, monolithic entities, traditional applications aren't cost effective to update and maintain, and don't offer the flexibility of cloud-native apps. Additionally, the shift to digital business requires a transformation in people and process as well as technology…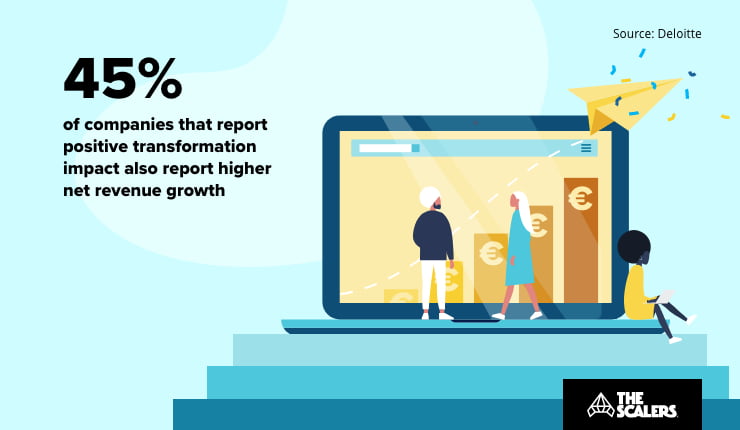 4. Building a digital-first culture is key
This applies both to internal attitudes as well as in customer offerings. When asked to compare several types of challenges in the shift to a digital-first culture, employee skills emerged as the most significant, cited by 70% of executives when surveyed by global consultancy firm Capgemini. Additionally, ITDMs need to push digital to the forefront of strategic business priorities: the way businesses approach the entire customer journey and cycle need to be updated to mirror the digital age.

For example, current payment security standards used in online shopping aren't often sufficient for higher-value purchases therefore original equipment manufacturers (OEMs) of cars, for example, need to research solutions to address the requirements as it may lead to roadblocks due to customer apprehension. Also, a consistent communications message across all touchpoints is expected by the digital-native consumer (those who came of age during the time of high-speed internet), and they want the ability to deal with paperwork, such as for opening bank accounts entirely virtually. Solutions need to be implemented that allow for a stress-free online process that both reduces the physical paperwork and allows the customer to sign documentation digitally while allowing for secure verification checks (facial recognition and live agent video screening, for example)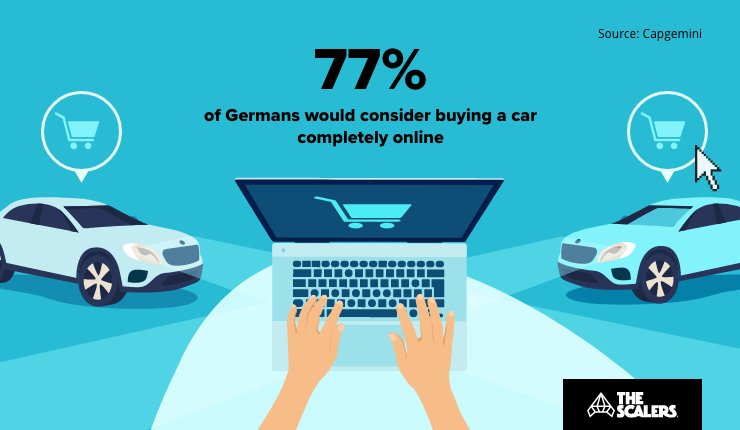 5. Aim to provide end-to-end, customer-first solutions
Your business must prioritise digital acceleration as a customer-experience necessity. To put this into perspective, many automakers — particularly in China and other emerging car markets have been offering complete end-to-end browsing and buying options to their customers.
While European consumers prefer a more tactile approach, with test drives and the showroom experience complementing online touchpoints, there exists a willingness to buy from new entrant online-only companies like Amazon among Chinese buyers which means that in the future it cannot be ruled out that these potential disruptors will become important players in automotive e-commerce in particularly receptive markets. This, of course, would further increase pressure on automakers to digitise their purchase, customisation, and servicing processes and deliver holistic customer experience.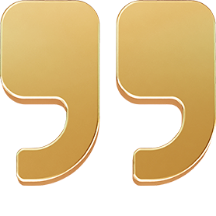 "We are experiencing a large demand for online sales from our customers. In the future online will become an additional standard sales channel."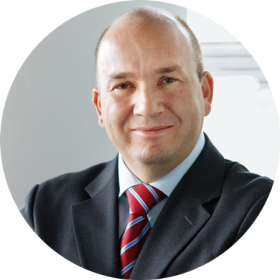 Dr. Rainer Feurer,
Head of Sales Strategy, BMW Group
Driving digital acceleration: a conclusion
The near-post pandemic world is pushing organisations to make more informed, faster decisions to increase resilience and maintain competitiveness to survive in a rapidly changing environment. In order not to fall behind in the shift to digital business it's simple: organisations need to accelerate their transformational drive. Proposed later phases of digital acceleration include increased automation and AI, an adaptable and continually upskilling workforce equipped with the skills, processes, information, and autonomy to adapti the face of disruption, alongside flexi-scale operations — that can scale up or down seamlessly in times of crisis. We'll explore all of these and more in a future edition of our blog series.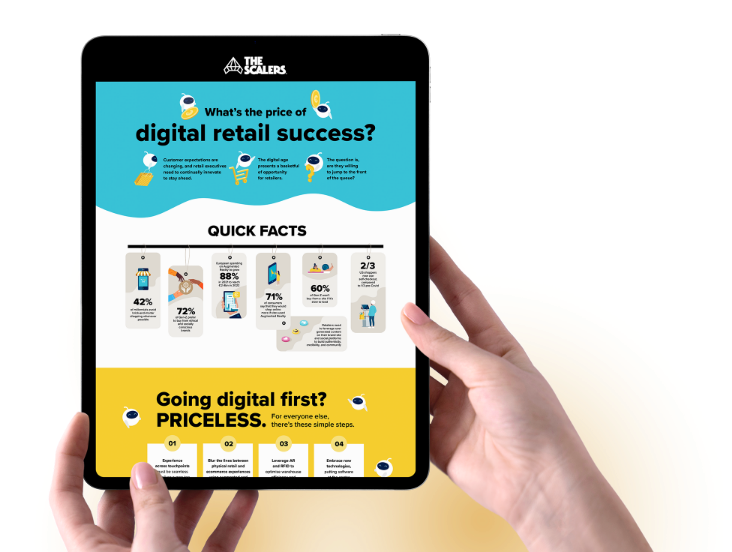 Achieving digitalised retail success
Discover what innovation looks like for high-street brands
If you're struggling to find the skills you need to scale your development team and deliver exciting new products to your customers — and also want to drive digital acceleration, then you might benefit from an extended team in a talent-rich location.
If you want to leverage Bangalore's IT ecosystem, and transform your business, feel free to reach out to us by filling out the contact form. As experts in building the best engineering teams in India, we can help you build your A-team.