The Scalers gets certified:
ISO 27001 certification for InfoSec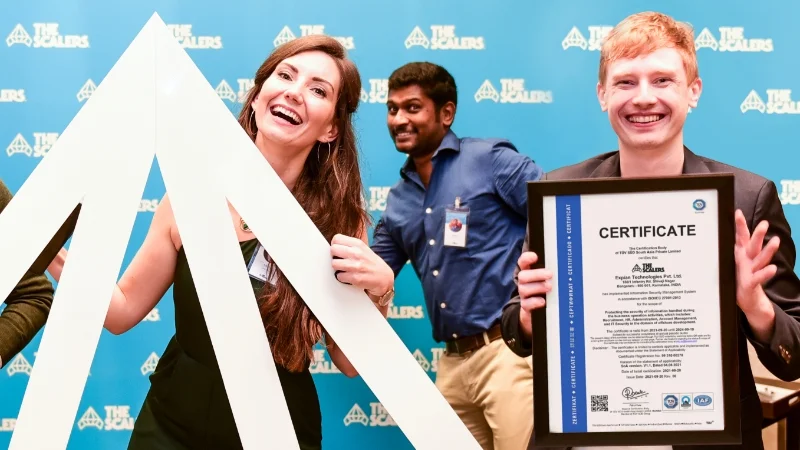 The Scalers has received its official ISO 27001 certification. This is an important information security announcement that will be welcome news to the ears of both existing and potential partners.
With ransomware and other threats lurking, advocating best practices to staff wasn't enough anymore for The Scalers. While security was always paramount, getting an official stamp of approval from a leading authority ensures commitment to information security. Being ISO 27001 certified means the business is now systematic in its approach, implementing state-of-the-art endpoint protection solutions and a robust ISMS to safeguard both its own operations and those of its partners.
You can read more about this certification and what it means for our partners here.