The Scalers gets certified: the ISO 9001 accreditation for Quality Management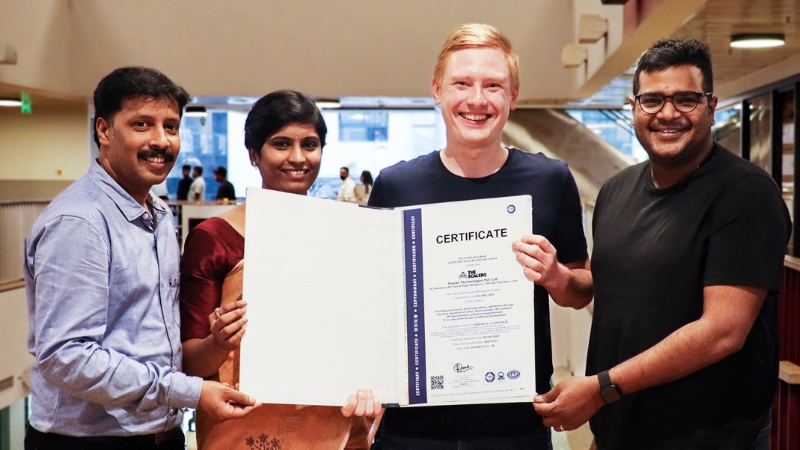 The Scalers has received the official ISO 9001:2015 certification from TÜV SÜD, which means the businesses has implemented Quality Management for the scope of providing services and achieving partner satisfaction through business operation activities. These include but are not limited to: recruitment, HR administration, partner management, and IT security in the domain of offshore development.
This is an important quality management milestone, which will be welcome news to existing, current, and future partners as the organisation continues to scale. This accreditation is the standard outlining the requirements an organisation's quality management must meet or exceed to be certified. The ISO 9001 certification demonstrates that The Scalers has robust and defined procedures in all the relevant business areas.
Quality is central to The Scalers' offering, with the company maintaining a continuous drive to improve services to meet or exceed the needs and expectations of partners while strictly complying with regulations and specifications. Going forward, having such frameworks in place will help the business streamline processes, reduce errors, free up valuable management time, and improve internal communications.
The ISO 9001 is viewed internationally as the best practice for quality management. "Achieving this accreditation demonstrates a commitment to providing high-quality services and to continuous improvement of overall partner satisfaction." – says Deepak Arunachalam, COO.