Come and say hello
Meet the cross-cultural team of IT and offshoring experts who ensure the success of your operations. We don't do things by halves — when we say we're committed to making the tech industry a more diverse place, we really mean it.
With leadership from France, India, Ireland, Poland, South Africa, the US and UK — we've created the ideal environment for cross-cultural collaboration and creative thinking.
women in upper management
MEET THE LEADERSHIP
The people that propel us forward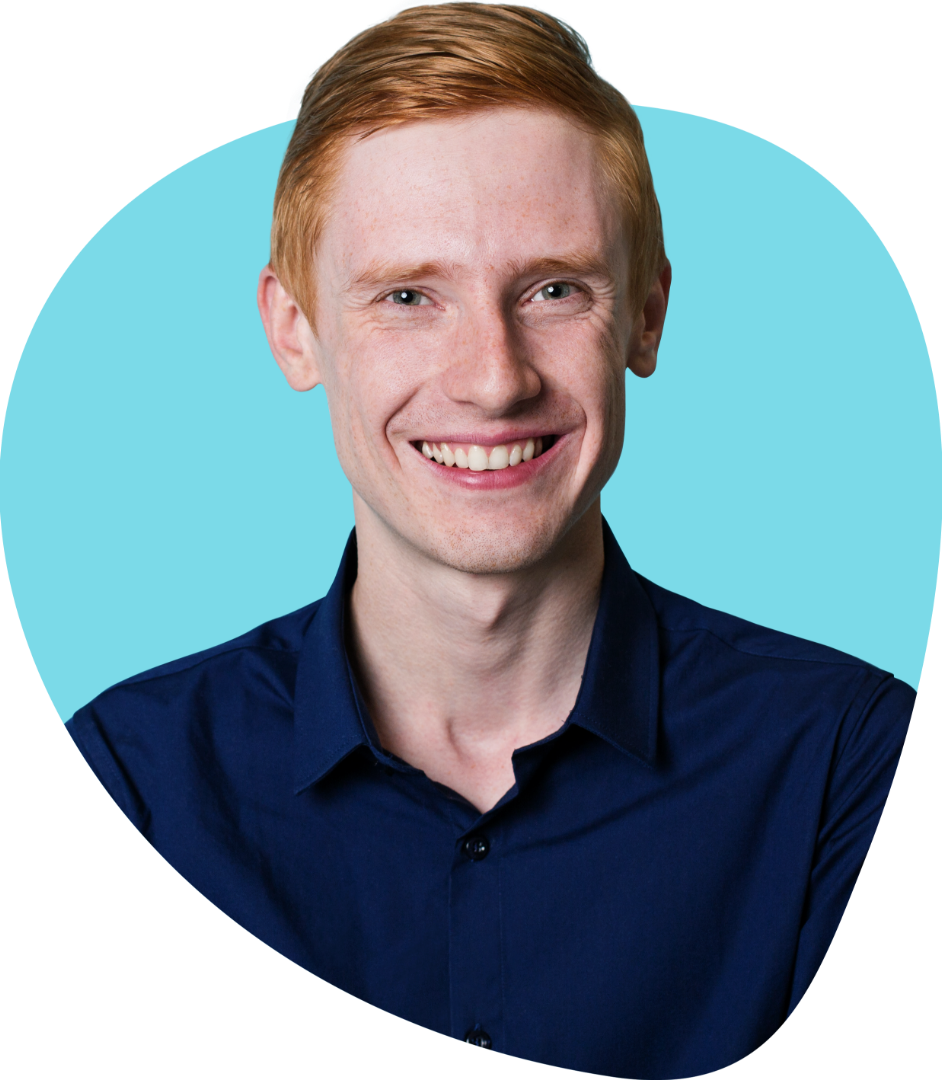 Emilien Coquard
CEO & Co-Founder
Bangalore, India
Excelling in computing since childhood, one of the first ideas Emilien brought to life was a highly successful Facebook app he created and developed while at university. Not content with this venture, he graduated in his native Lyon and took his software skills to Asia. Within 3 years he was COO of a multinational mobile development agency, and not so long after — The Scalers was born. Created with the desire to build a unique offshore model, Emilien's original vision has materialised, and he's just as ambitious about future plans for expansion. When he's not masterminding The Scalers to success, you can find Emilien traversing the bustling streets of Bangalore on his Vespa, on the lookout for the coolest Korean restaurants. Emilien is also the Vice President of La French Tech Bangalore-India, a network created to promote France as one of the best countries in the world to start and scale global tech champions.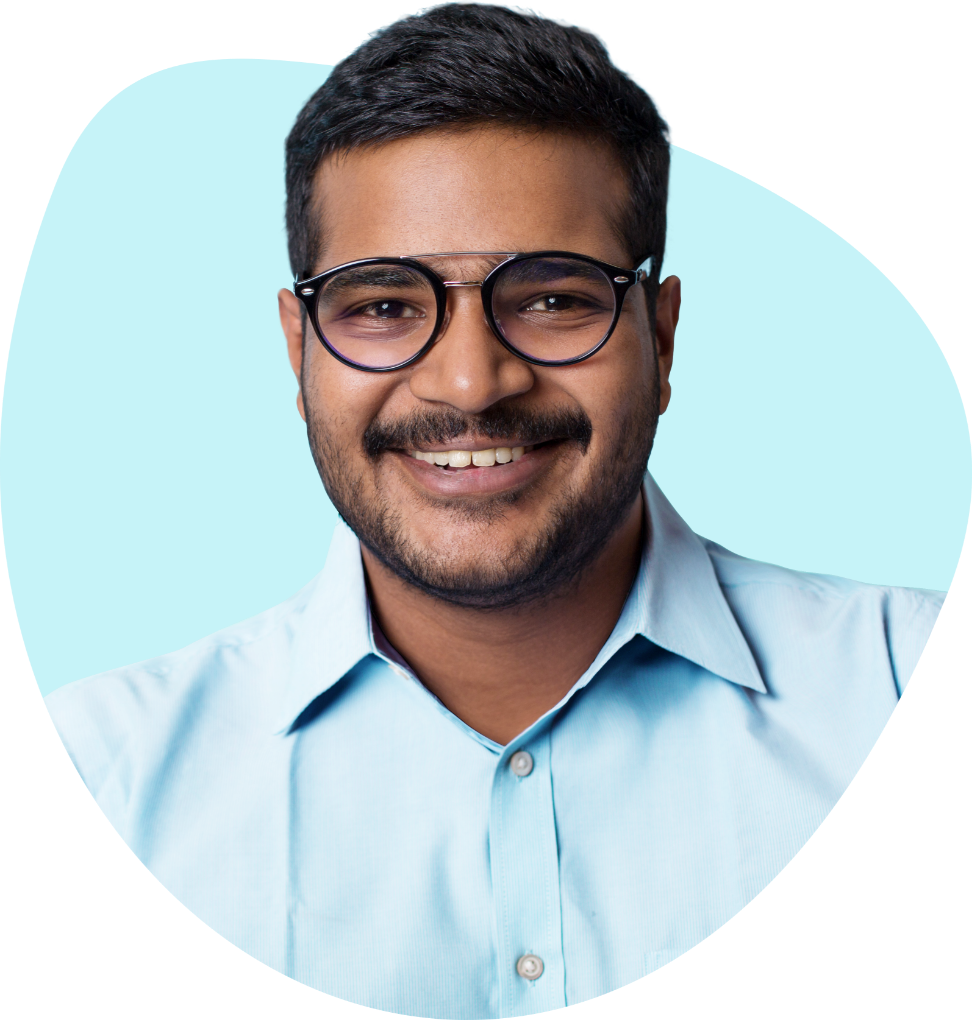 Deepak Arunachalam
COO & Partner
Bangalore, India
After living across Europe, Asia, and Africa for 18 years, Deepak returned to France to pursue a degree in Political Science and Business Studies. Trilingual, speaking French, English, and Tamil — he worked at Amazon managing a team responsible for French third-party content operations. He was then headhunted by The Scalers. Deepak is in charge of coordinating partner operations to ensure optimum team performance and smooth sailing for your offshore operations. Deepak is the business mediator helping you establish a coherent corporate and cultural partnership. Outside of work you'll find him either on his motorcycle, on his bass, or on duty with his high-maintenance puppy.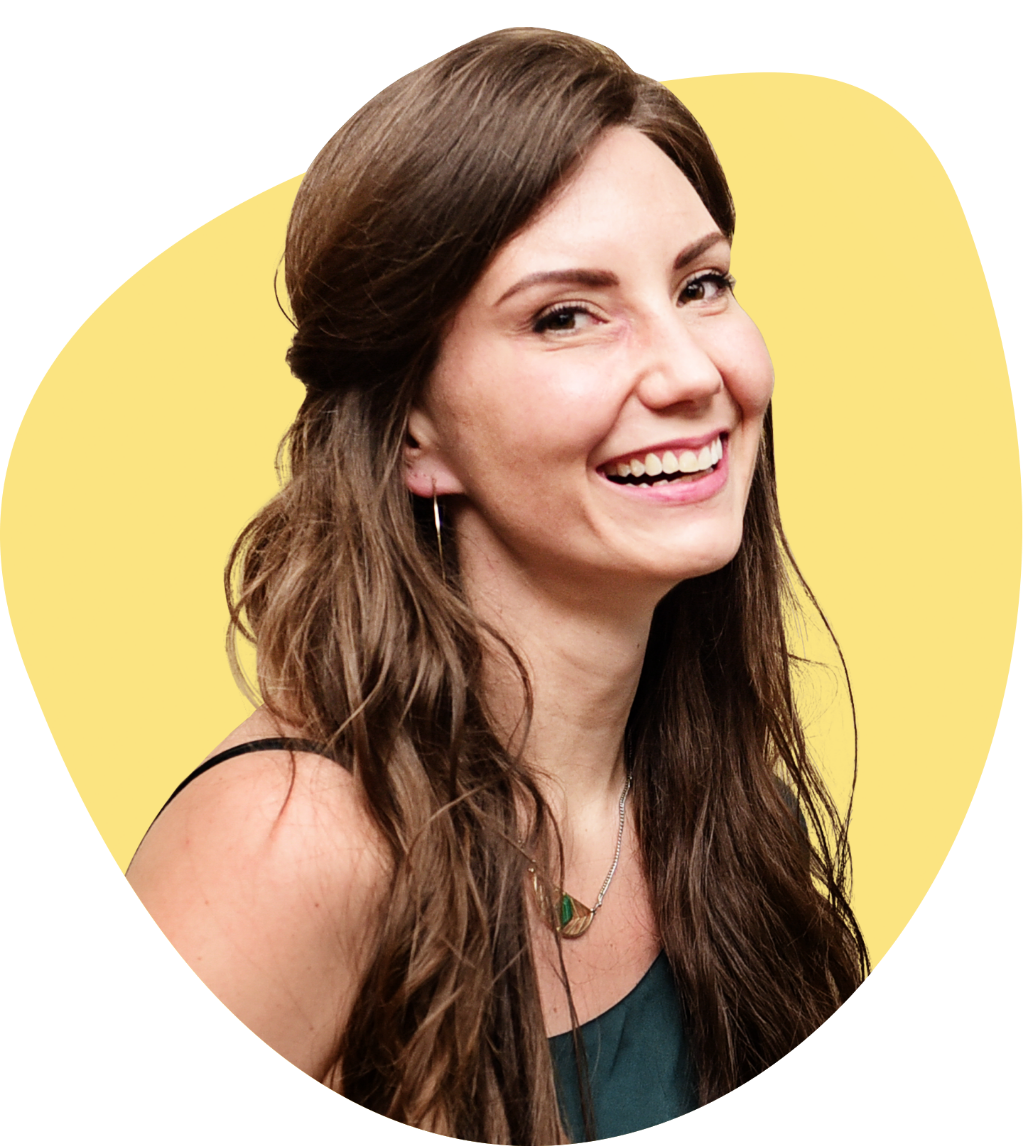 Misty Waters
Chief Strategy Officer
Bangalore, India
Originally from the United States, Misty has lived and worked across Europe and Asia for nearly 10 years. She earned her Master's in the Netherlands where she worked with the UN, strengthening her diplomatic communication and cultural awareness. After a period working with European startups, Misty went on to work in the non-profit sector in India where she was able to find the balance between her passion for community service and skill in strategic thinking. Now, Misty helps to grow The Scalers while maintaining it's people-centric culture. Passionate about adventure and health, she enjoys motorcycle rides in the Himalayas, practicing yoga, and she continues to perform voluntary work in her local community.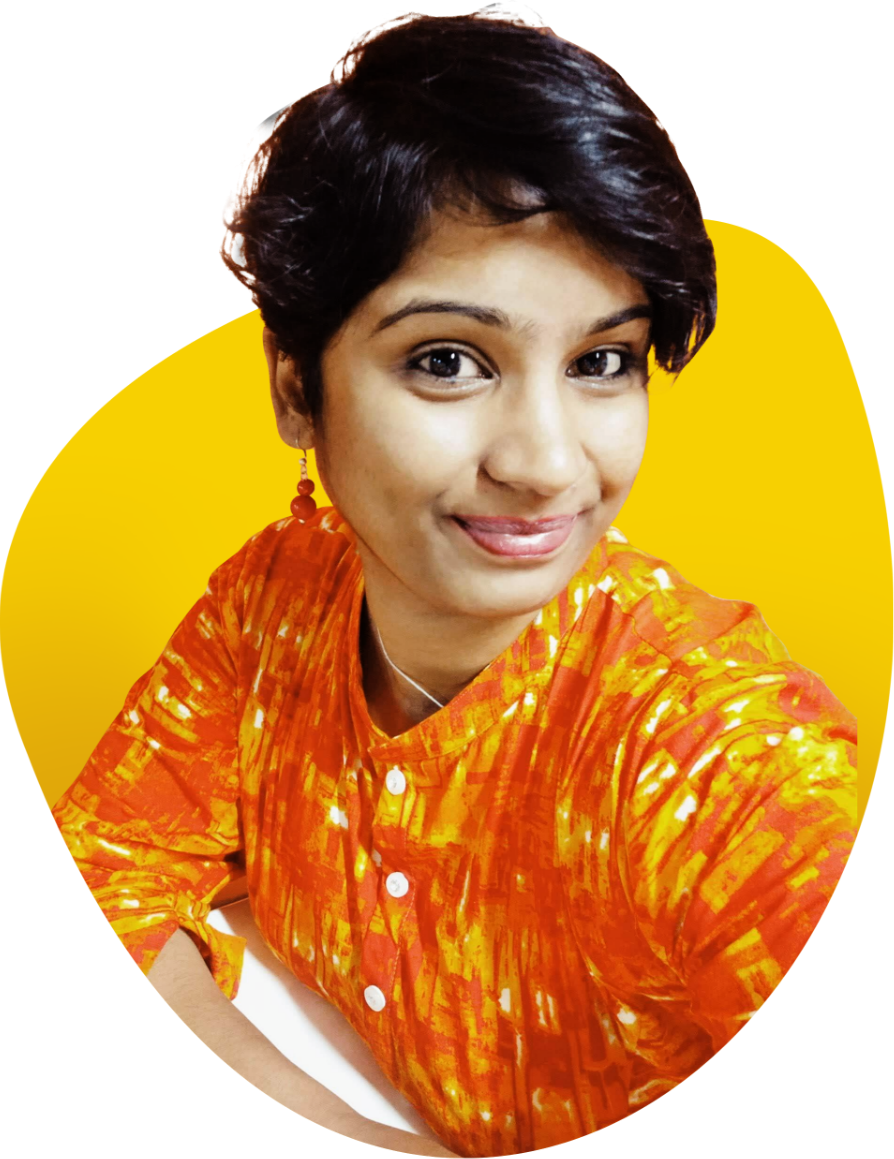 Divya Gunashekar
Head of Recruitment
Bangalore, India
Born and raised in Bangalore and fluent in six languages, Divya received a university scholarship where she excelled in finance and gained her certified accountancy qualification. While completing her MBA, Divya decided to branch out into HR which suited her natural affinity for people, networking, and building long-lasting professional relationships. Divya is highly self driven and recognised for leading organisational development, talent acquisition, training, and building cross-functional teams to contribute toward The Scalers' success. Divya is passionate about self development, learning new things, volunteering, and charity work.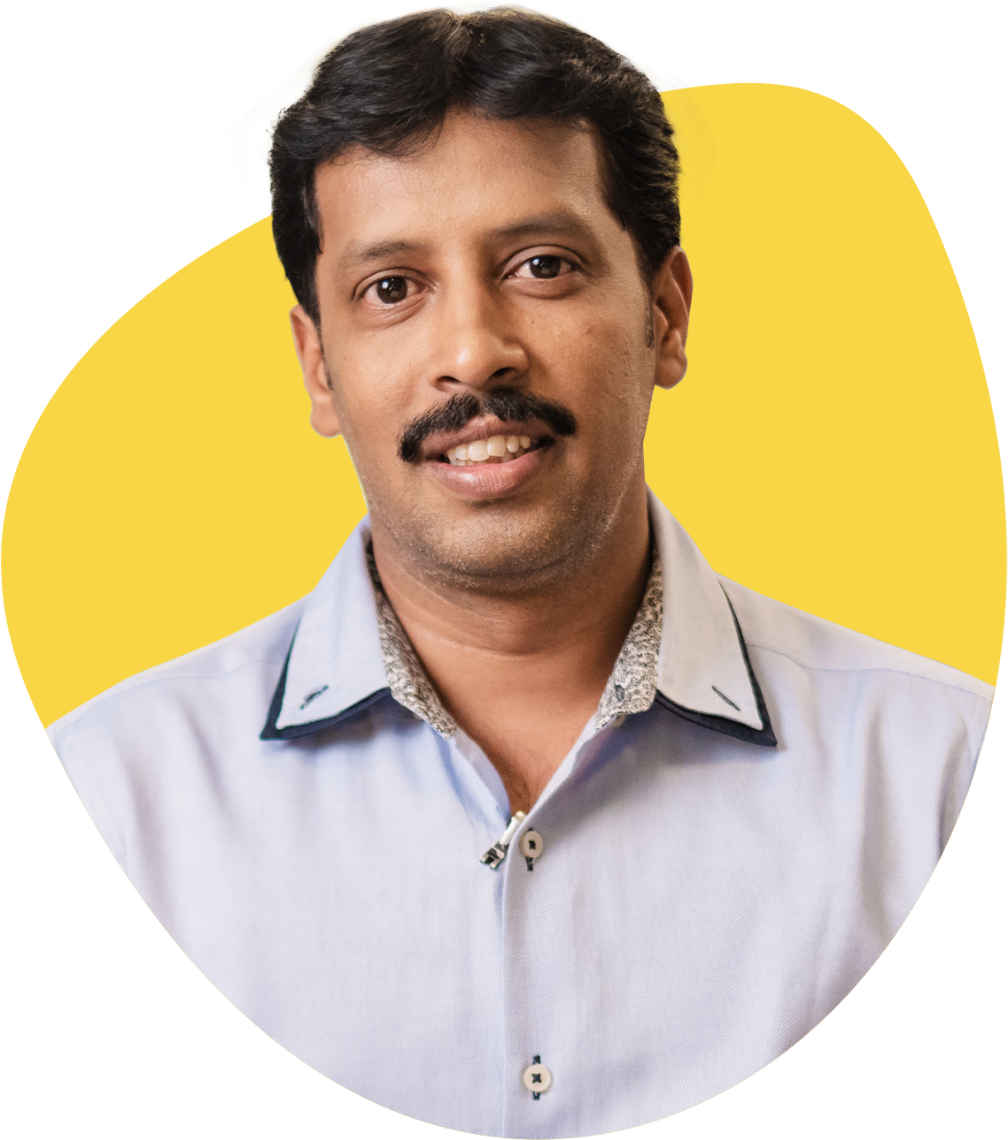 Franklin Maria
Head of People & Culture
Bangalore, India
Born and raised in Bangalore, Franklin completed his Executive MBA with a specialisation in HR from the Institute of Business Management in Delhi. With over 15 years' experience spanning HR, CRM, and SCM within organisations such as Infosys and Oracle — winning a multitude of awards along the way — today he's responsible for making sure people are truly the heart of everything we do at The Scalers. When he's not in the office ensuring our business is the best place to work, Franklin spends as much time as possible with his two young sons. You can also find him actively helping with various charities, engaging in corporate social responsibility projects, and supporting orphanage initiatives across Bangalore.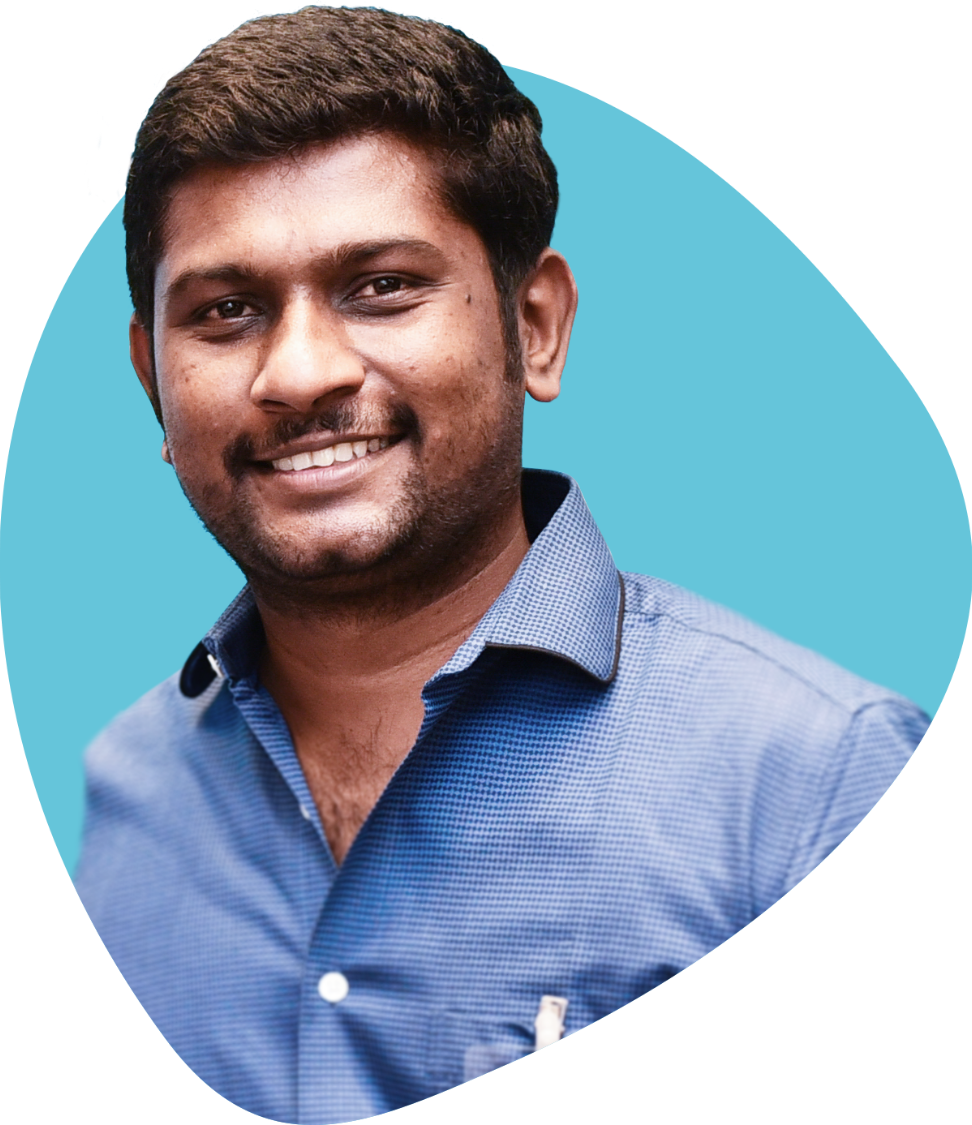 Balachander Palanisamy
Senior Partner Success Manager
Bangalore, India
After growing up in southern India in the neighbouring state of Tamil Nadu, Balachander completed both his MSc and MBA in the UK. He joined The Scalers as a talent acquisition specialist — bringing the skills he'd learned in both education and previous roles. After four years excelling in the position, he transitioned to Partner Success Manager where he establishes and maintains highly productive relationships with all The Scalers' partners. Something else that connects Bala with Britain is his ardent passion for cricket — he played for his University team in a prestigious English league and continues to play today, in India.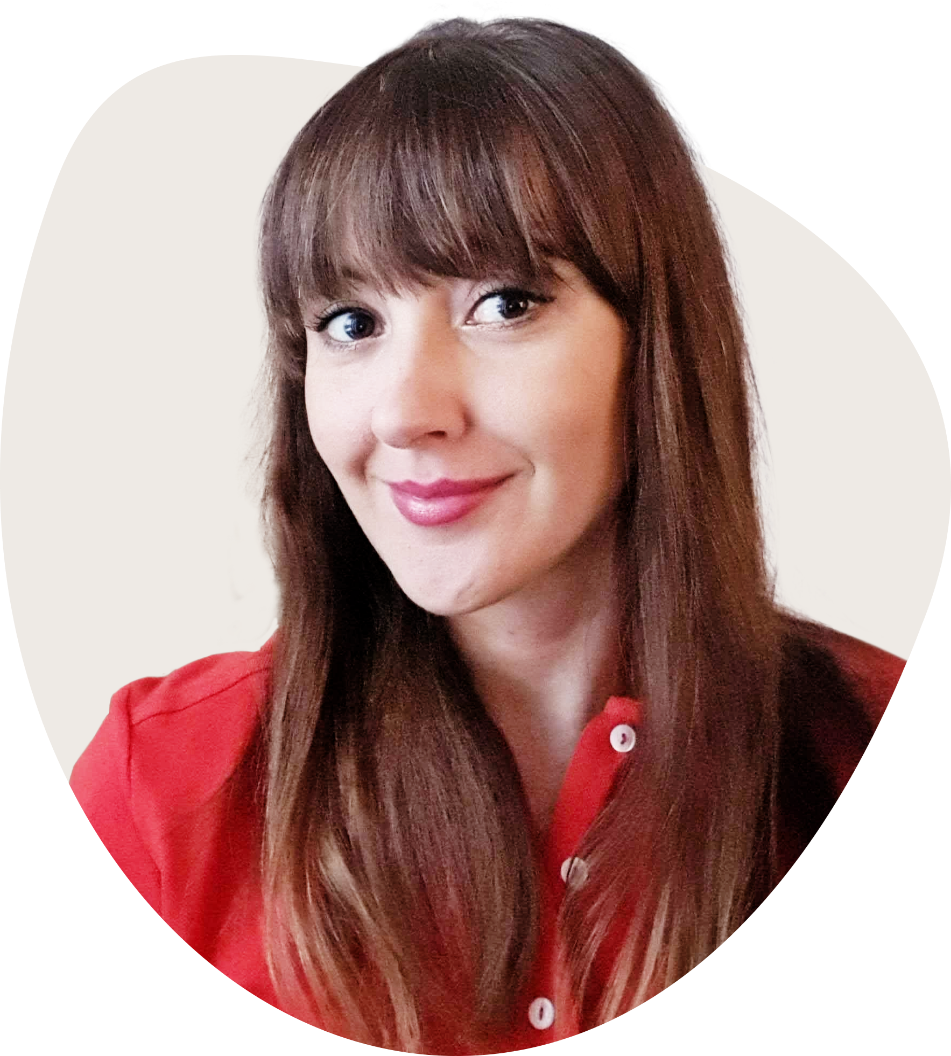 Aga Moleda-Orella
Chief Marketing Officer
Kraków, Poland
Aga studied the sociology of advertising and social communication, and has since excelled in both small and large enterprises in her native Krakow. Her experience spans large digital agencies, IT corporations, and boutique gaming studios. A free spirit, Aga's adventurous nature led her to independent consultancy work — and after several years at a 100% remote global marketing agency The Scalers headhunted her with the task of building and managing the marketing team and strategy. When she's not on Scalers duty you can find her cooking her favourite Italian cuisine, painting Tuscan-themed watercolours, or learning about sloths (it's a long story).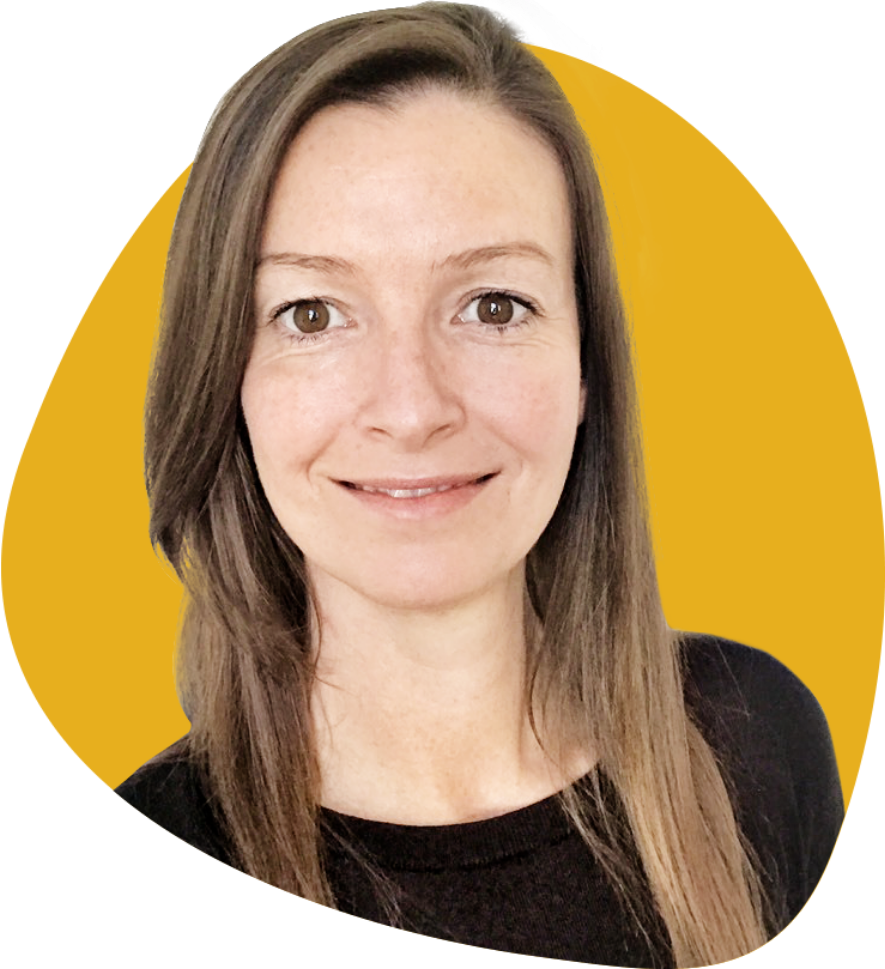 Luanne Botha
Head of Sales
Dublin, Ireland
Originally from South Africa, Luanne moved to London to pursue her career and comes with a track record of success spanning over 15 years. Recently relocated to Dublin, she heads up The Scalers' sales team, and is responsible for growth and new partner acquisition across all our main markets. Luanne's experience covers fintech, proptech, real estate, recruitment, and the health and fitness industry. Having spent time both living and working abroad — including time spent in India completing her yoga teacher training — Luanne is a well-travelled and intrepid adventurer. A keen watersports enthusiast, who enjoys keeping fit, and is super-passionate about wildlife and nature.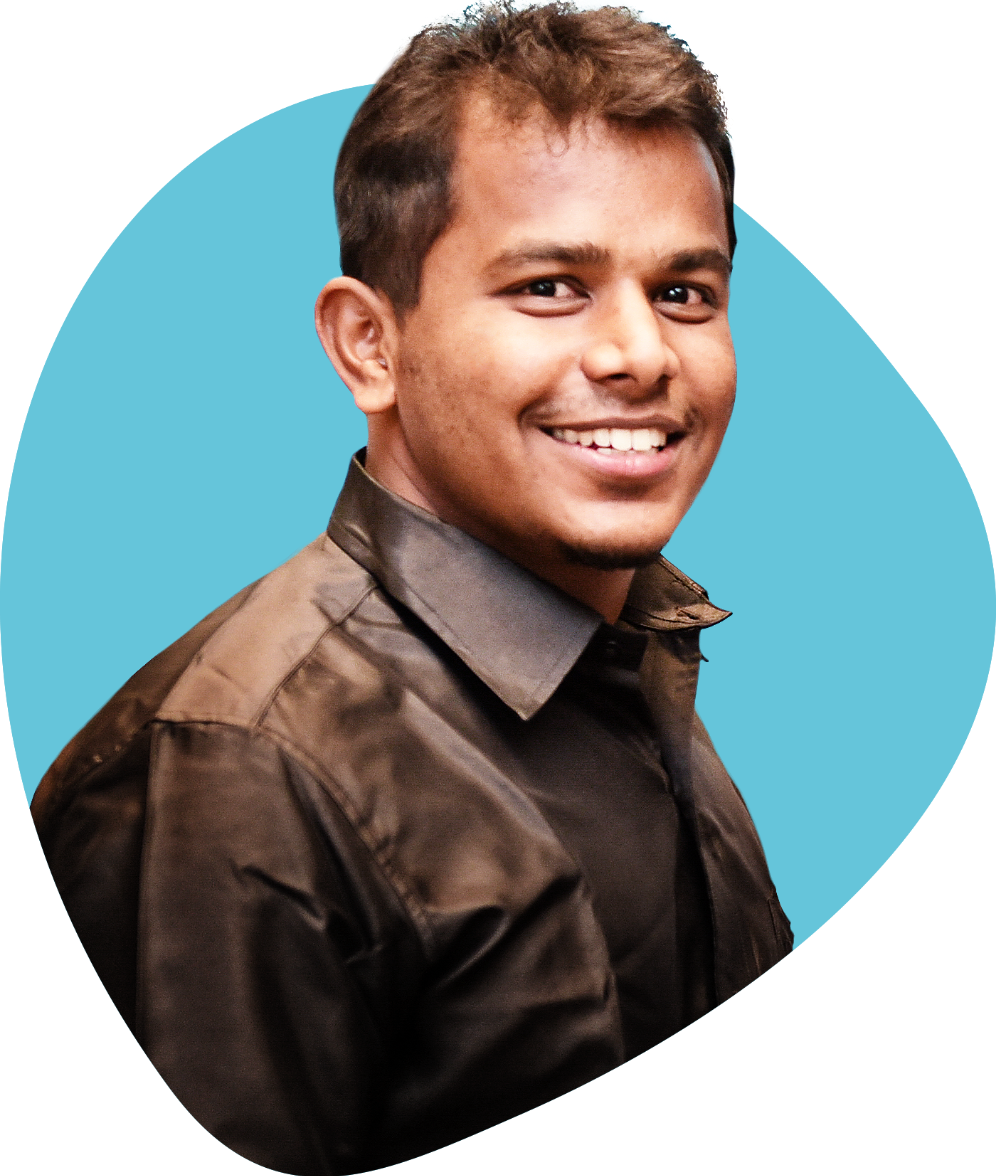 Bharath Nambiyur Selvaraj
Technical Coordinator
Bangalore, India
Surrounded by its famous silk and mulberry, Bharath hails from the southern state of Tamil Nadu. With a childhood passion for adventure, and a dream of success beyond borders, he pursued his Masters in Advanced Computer Science from the University of Leicester. After six years excelling as a web developer, The Scalers recruited Bharath as Technical Coordinator, responsible for helping our partners onboard outstanding tech talent to innovate and scale. A truly dedicated team member and self-professed workaholic, when he does find time to himself you can find him riding his majestic Enfield motorcycle, mastering the chessboard, or playing cricket.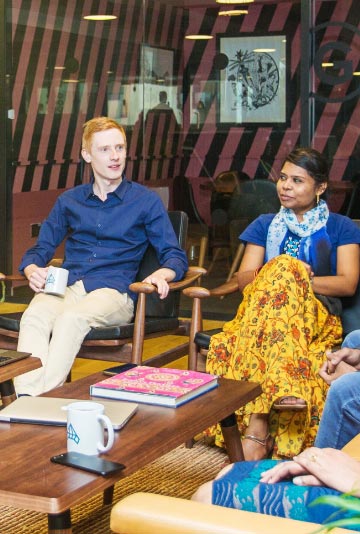 As we've grown from 1 to 500+ people, our ethos has never changed. Our team comes from very different backgrounds with different beliefs and cultures, but at the end of the day, we're like one big family.

Emilien Coquard
CEO & Co-founder
READ MORE ABOUT THE SCALERS