How a global sports franchise leads the way in talent alignment

Tom White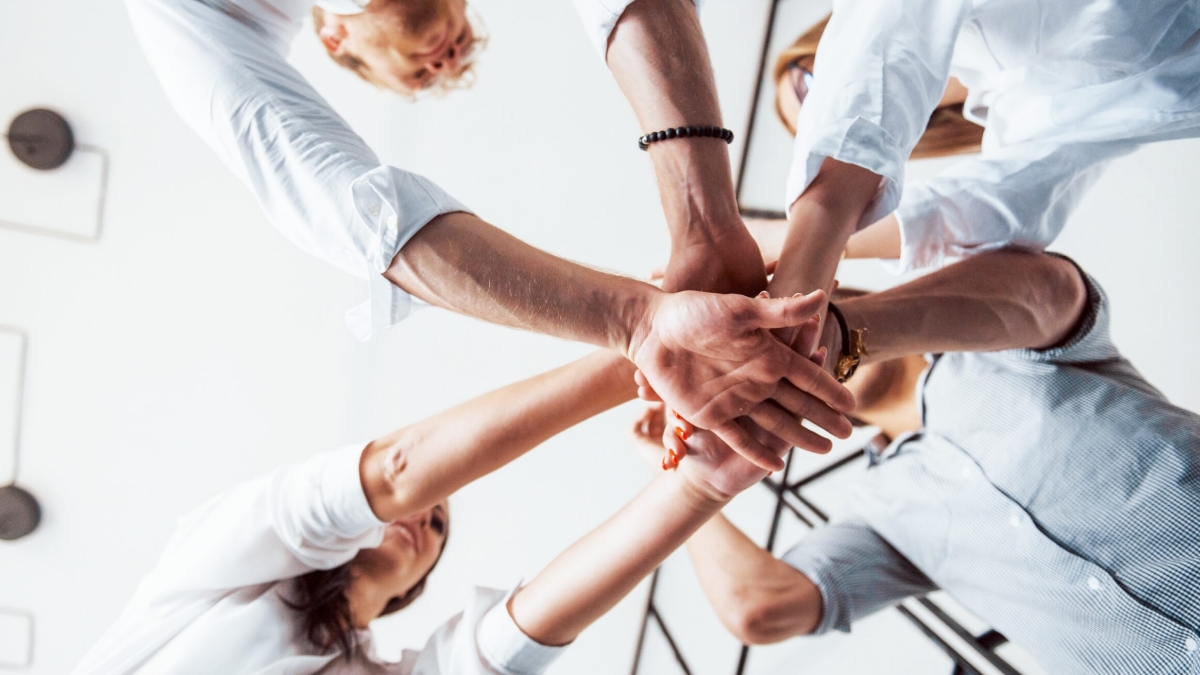 This article was previously published for the Forbes Tech Council and was written by our CEO, Emilien Coquard
In my last article, I spoke about some quite remarkable parallels between Swedish pop music and offshore software development. On the surface, it appeared rather abstract, but take a quick dive beneath the surface, and the analogy (hopefully) became clear. It got me thinking about other areas where one might not see similarities, but where they indeed exist. And, given the recent European soccer championships, I recalled a particular operating model that very much mirrors what I mean when I refer to as "Offshore 2.0."
It all starts with a former Thai prime minister, an unglamorous football team overshadowed by more illustrious neighbors, and a Gulf state with big ambitions … and blue — lots and lots of blue…
In 2008, Thaksin Shinawatra, the former prime minister of Thailand, was under investigation for corruption, and at the same time, he was also the owner of Manchester City FC — the then less well-known, cross-town rival of Manchester United. Sensing a chance to break into the highly lucrative and prestigious English football market, the Abu Dhabi United Group (ADUG) — an arm of the emirate's sovereign wealth fund — took their chance, bought Shinawatra's stake in the club, and became Manchester City's new owners. A new era was born.
Dubai and dreams of diversification
Abu Dhabi is the largest and wealthiest of the seven emirates that comprise the UAE — with Dubai being the most well-known. With a fantastic tourist infrastructure boosting its brand around the world, the latter has shown to its fellow emirates as well as the wider Gulf region the path to diversification. Abu Dhabi, of course not wishing to tread on its neighbors' toes — being part of the same country and ruled by the same extended royal family — decided a slightly alternative route was preferential.
With the sovereign wealth fund of Qatar purchasing Paris' PSG several years earlier and using it to showcase their country to a global audience, a precedent was set. Gulf states seeking to diversify their economies away from oil and gas could use sport to attract interest, tourists and foreign investment. Saudi Arabia is also beginning to venture into this arena (pardon the pun) with its recent forays into big-time boxing events.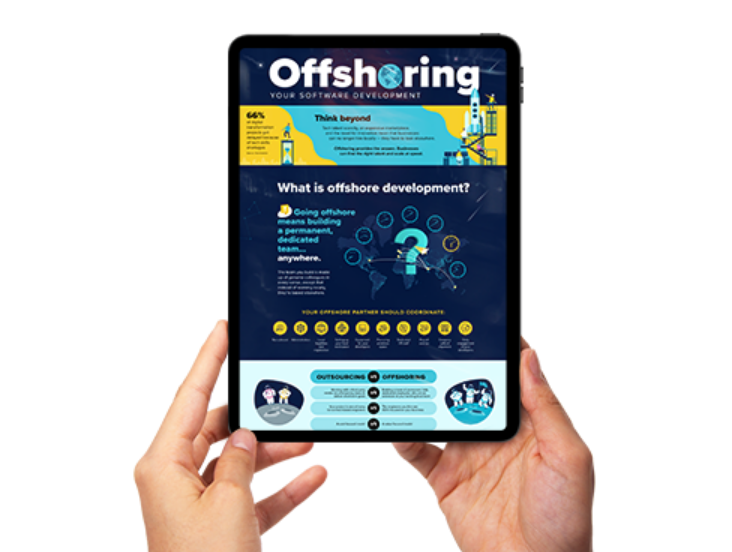 How to begin your offshore mission
Check out how to launch your offshore development operations
Leveraging international talent
Here's where we can explore the parallels with offshore development — or more specifically global talent, cross-team alignment, and scalable models. What if the talent available to your business was either out of reach, shored up by rivals in a more advantageous position, or unfeasibly expensive to the point of not adding value? This isn't too far from the situation Manchester City FC found themselves in.
Due to regulatory nuances (known as "FFP" to European soccer fans) surrounding wealthy benefactors' investment into their clubs, Manchester City's new owners had to be clever. Leveraging sponsorship from Emirati brands could go some way to closing the gap between them and their rivals in England and Europe, but another model was required to overtake them. Enter Ferran Soriano. The club CEO formerly of Barcelona FC and hired by Manchester City masterminded a global strategy not yet seen in soccer. Introducing the City Football Group.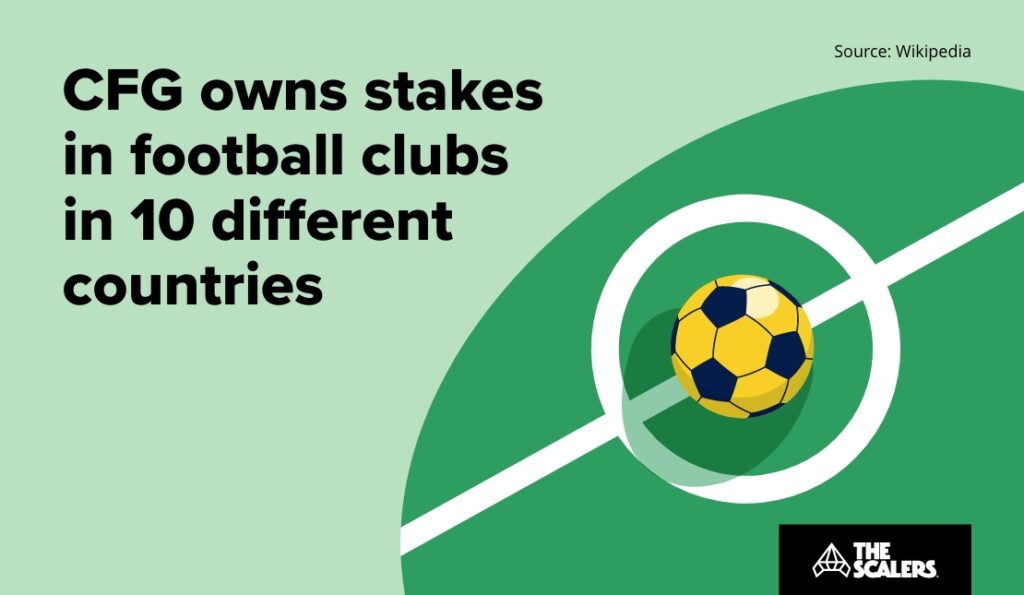 It was to be a network of clubs operating under a single umbrella and wholly aligned on everything from branding to playstyle. The reason was twofold. Firstly, an umbrella group model allowed them to comply with FFP. Secondly, they could harness and nurture talent overseas in a new way to benefit both their core Manchester team directly and the brand of the group as a whole on a global scale.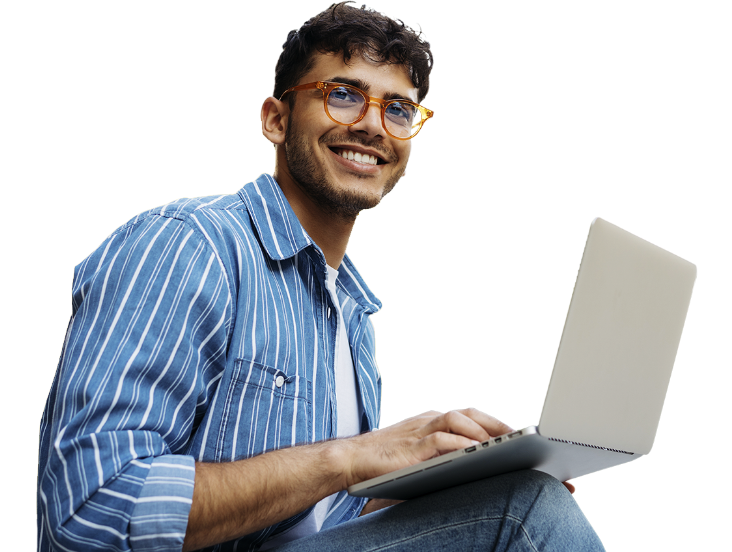 Build an offshore development team
Can't find the skills you need at home? Stop searching and start scaling
LEARN MORE
Global alignment: one model, one culture, one organisation
What CFG has managed to achieve is remarkable. Their 10 acquired teams, spanning from Manchester to Montevideo and Melbourne to Mumbai, all play in sky blue jerseys, all adorned with the familiar Etihad Airways sponsor. Their ultimate ambition is to deliver a unified product across all clubs.
While ruffling fan feathers with the stylistic rebranding of their newly purchased clubs, this upset was short-lived as upward sporting trajectories soon followed. And, these teams are now associated with a successful brand, with top-tier talent moving freely within the group — with their elite talent from Europe heading to emerging markets such as Australia and the U.S. to help brand build.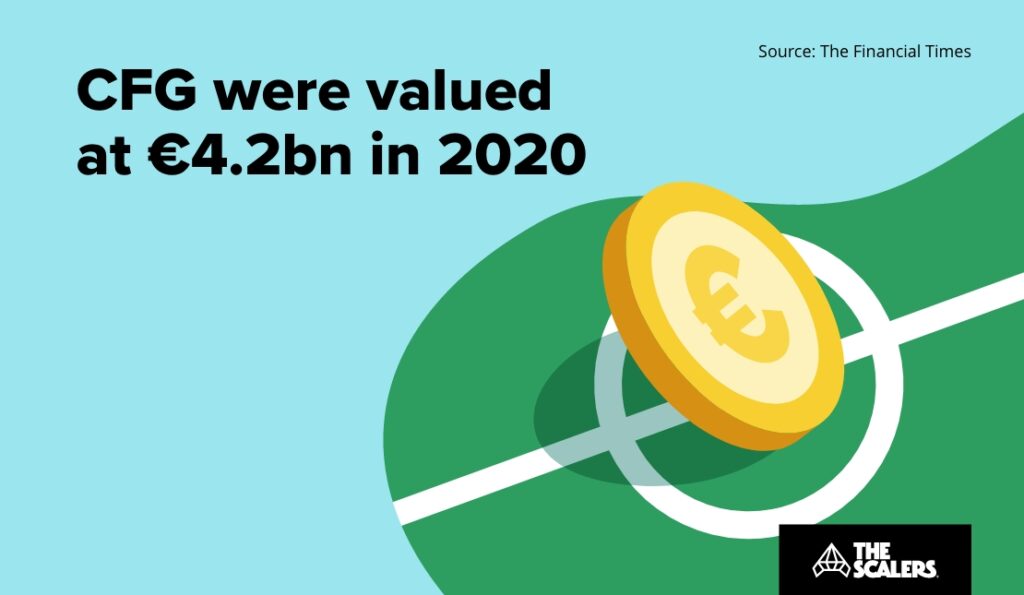 The key to this is 360-degree alignment. The management, administration, and processes are already in place; all that's left is bringing everybody together in a unified vision and approach, which is precisely what corporations in western Europe and North America aim to achieve when collaborating with an expert offshore partner.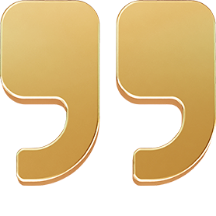 "Offshoring used to be about finding a price you couldn't get at home, whereas today it's about finding the skills and people you can't get at home."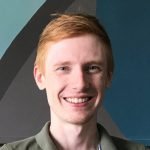 Emilien Coquard
CEO and Co-Founder, The Scalers
The smarter way to go global
In a similar way to the Swedish pop hit factory acting as Jive Records' secret weapon, the global network of scouting, merchandising, benchmarking and sporting practices are CFG's hidden artillery. Similarly, imagine you and your competitors all have their offices in London, but you also have this super-talented, super-scalable team in Bangalore. It's an ace in the hole. You have access to the talent they can't find at home — talent to leverage, nurture and scale. You have the power to grow, but they don't. You're free; meanwhile, they're restricted. Starting to see the similarities?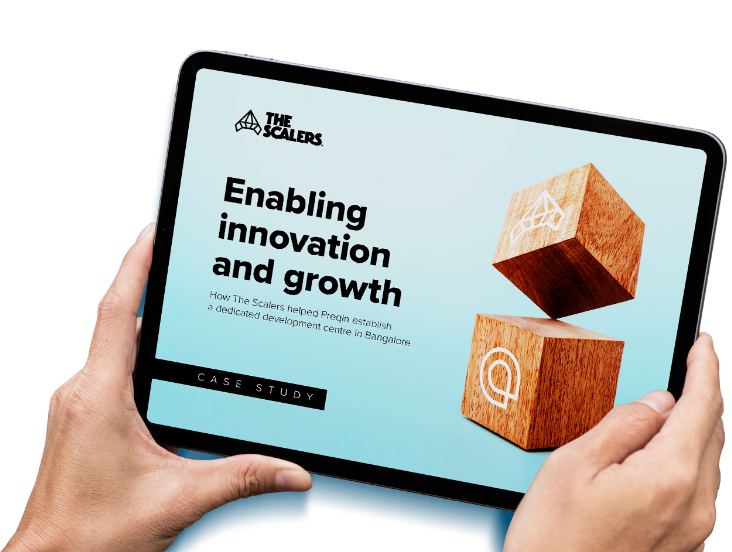 Scaling at speed: Preqin case study
How we helped a fintech establish a dedicated development centre in Bangalore
DOWNLOAD CASE STUDY
Because when you're thinking globally, building a team is easier, especially with less time spent on recruitment at home, where the talent might not even be up to scratch for what you aim to achieve. In addition, the talent you bring into the organisation has the skills you require to develop a best-in-class product — beyond just developers, like CFG thought beyond just on-field talent — and roll out globally.
In closing, there's no doubt CFG's model will act as a template for other major players to follow, with rumors circulating that cross-town rivals Manchester United look set to purchase Australia's Central Coast Mariners. How much truth there is in this is beside the point; it demonstrates that CFG's approach is a global sports model that finally works.
If you want to know how you can build your dedicated offshore development team in India, and benefit from our model of recruitment, managed administration, and operational and cultural alignment — feel free to reach out to us by filling out the contact form. One of our senior executives will get back to you to explore you options.