CIO WaterCooler hosts a webinar with The Scalers on integrating offshore development teams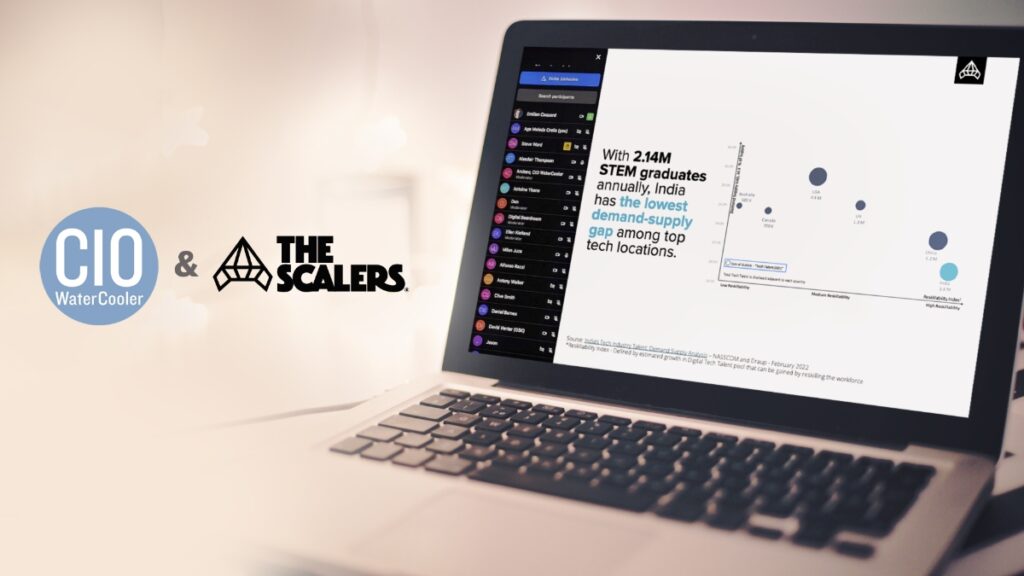 The Scalers partnered with CIO WaterCooler, a global community of CIOs, CTOs, and other tech leaders. During the webinar, experts in tech businesses shared their knowledge and expertise with attendees on building integrated offshore teams.
Emilien Coquard, co-founder and CEO of The Scalers, kicked off the discussion by diving deep into the topic and providing tips and best practices for building integrated development teams and behind the scenes of The Scalers' model that has been helping tech companies for the past eight years.
Olivier Billon, CEO of Ykone, a martech company with an integrated offshore development team in Bangalore, shared how Ykone keeps its offshore team connected and at the core of its business.
Afterwards, Milan Juza, CIO for e-commerce at TUI, shared his view and expertise on the topic, as he's been working with an offshore team for years now.
During the open discussion and the final QA session, attendees could listen, debate, and steer the conversation.
Read our key takeaways from the Emilien's presentation "How to build integrated offshore development teams" here.