CIO Watercooler Webinar: How to integrate offshore development teams to scale your business

Stephen Hedrick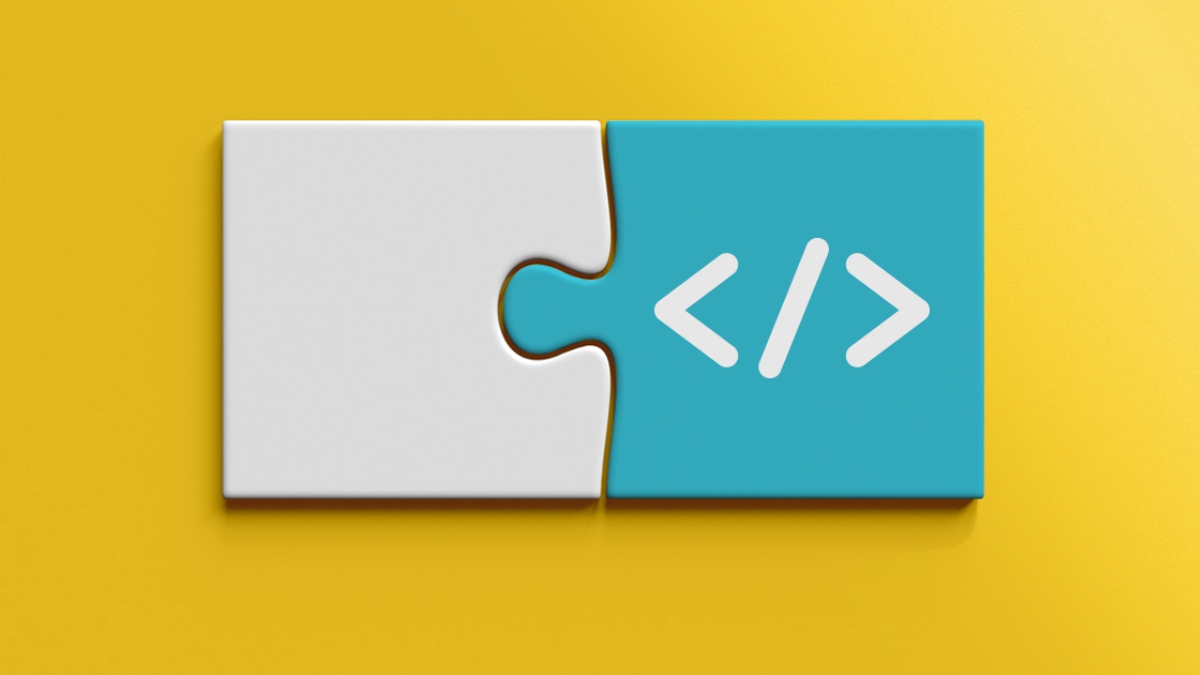 A slow roll-out of new products and services can negatively affect a company's bottom line, but keeping up with consumer demands is challenging. It requires constant innovation. This, however, can only be achieved with the right engineers. That's why tech talent shortages are among businesses' most serious concerns today.
Many companies believe there are too many hurdles to overcome before setting up a local tech team. Others are willing to take the risk to drive business growth but are not always delighted with the results. Western nations regularly find that their talent pools need to be bigger and that the engineers they do find lack key skills. This is when companies start exploring how to integrate offshore development teams into their business.
Creating an offshore development centre (ODC) became a popular alternative to expand a company's teams in primary locations, given limited resources and skyrocketing prices of office and developer salaries. Some corporate leaders hesitate before offshoring as they share concerns that offshore developers won't be integrated into their business. Some, unfortunately, had this experience with offshore development service providers. A disconnect between in-house teams and those located offshore can make it difficult to deliver successful projects, manage progress, and work in a modern iterative way integrated with the business.
Key takeaways: Integrate offshore development teams into a business
We had the pleasure of discussing this topic with other tech leaders during a recent webinar hosted by CIO WaterCooler.
CIO Watercooler is a global community of CIOs, CTOs, and COOs. They publish content and regularly organise events and sessions around topics relevant to tech leaders. Members are encouraged to share their news, views, and challenges as they lead their organisations' technology and digital transformations.
If you missed this webinar, we're sharing some of the key takeaways in this article.
The main goal of this Digital Boardroom was to discuss how tech leaders can:
build integrated offshore and onshore teams and establish effective communication
integrate external resources into Agile or DevOps ways of working
accelerate transformation and scale growth with offshore development
Keynote speakers:
Emilien Coquard, The Scalers co-founder and CEO, shared his deep industry insights into developing world-class integrated engineering teams.
Antoine Laurent, the CTO of Ykone, shared a success story of working with his offshore development team established by The Scalers, who has been an integral part of the business since 2014. You can view the case study here.
Milan Juza, CIO for e-commerce at TUI, shared how to achieve high performance with near and offshore teams.
Alasdair Thompson, Head of Operations of Defence & Space at BAE Systems Digital Intelligence, was the Event Chair.
We will focus on the main points from Emilien's presentation.
India – the Silicon Valley of Asia
Emilien explained why India became one of the top tech destinations and, simultaneously, a home for The Scalers. With 2.14M STEM graduates annually, India has the lowest demand-supply gap among top tech locations worldwide and is set to overtake the US by 2024. This surplus of tech profiles makes for less tension in the IT job market than in Western countries.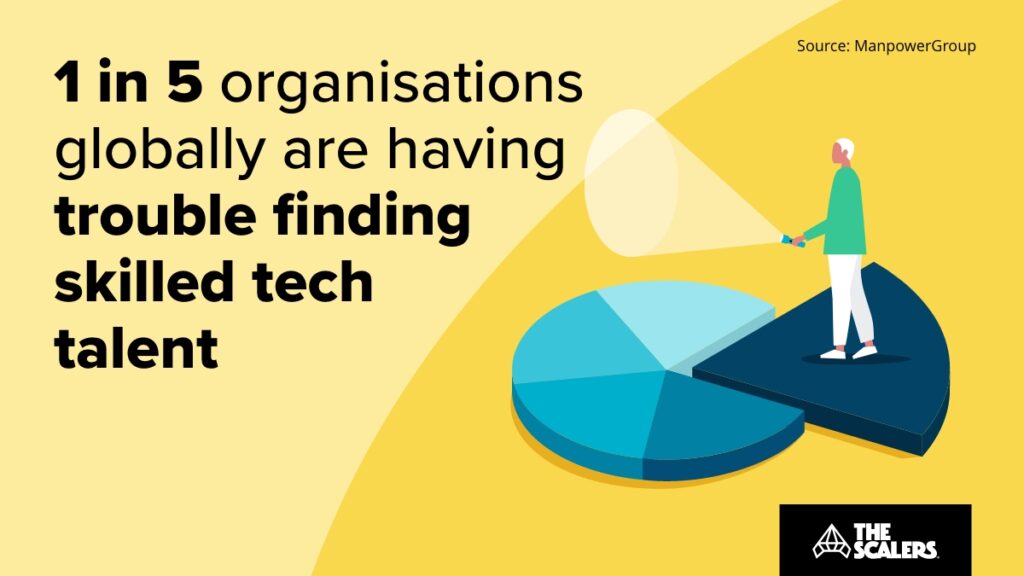 As for Bangalore—Asia's Silicon Valley, the facts speak for themselves. Analysts estimate that Bangalore will become the world's largest tech hub by 2024, currently second only to the US. Today, Bangalore is the first place in India where global companies set up development centres and has more than 40 unicorn startups.
Over $150B in software is exported from India annually, nearly 60% for US companies and 30% for Europe and the UK. The Indian tech industry focuses primarily on exporting software rather than building products for local use.
Most Indian software engineers have worked for global companies, so they know Western expectations regarding deliverables and communication. And because English is the primary language of the industry, collaboration is much easier.
Want to build your development team?
Learn more about our model – the smarter way to go offshore
LEARN MORE
What offshore models are there?
When it comes to building tech teams, there are many models your organisation can follow—from having an in-house team to working with a network of contractors across the globe to building offshore development centres. Nevertheless, there are two dominant models—offshoring and outsourcing.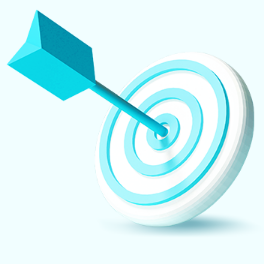 TIP
Both outsourcing models have their benefits, but it's best to focus on the speed-cost-quality paradigm to determine which is best for you.
Because outsourcing teams are often made of employees of third-party companies, they have other projects in their workflow apart from yours. On the other hand, when working with offshore partners, you benefit from dedicated teams that specifically work towards the growth of your business.
Outsourcing is the clear winner for speed because outsourcing companies keep engineers "on the bench" waiting to be assigned to their next project. Hiring a dedicated group of offshore engineers can take up to 45-60 days. This means that outsourcing is faster.
However, offshoring can provide greater quality because 10-15% of the engineers won't be sitting "on the bench" doing nothing. And what does this tell us about potential cost savings? While outsourcing is great for short-term results, CTOs have a better chance of creating long-term value by building offshore development integrated teams.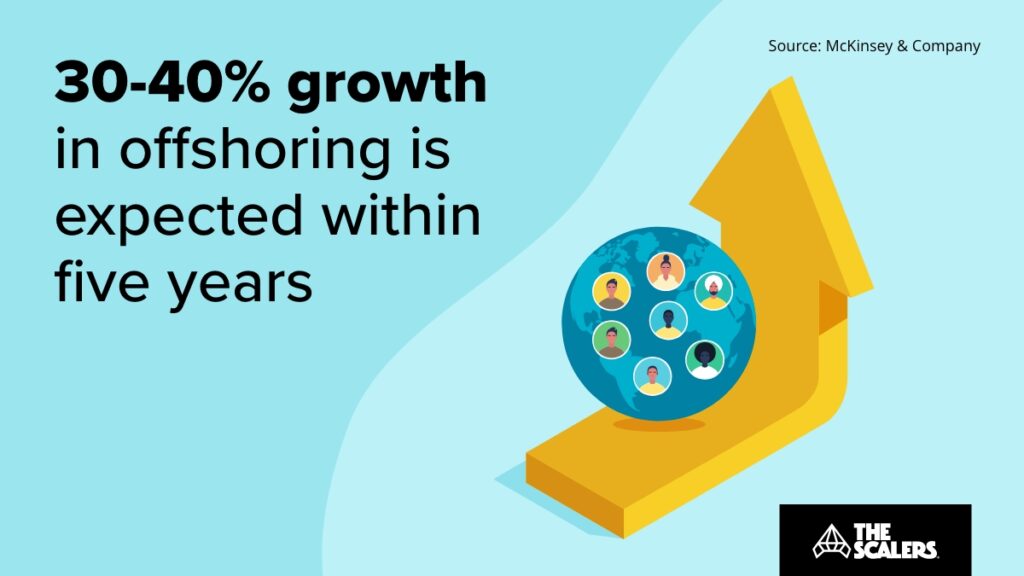 Ten top ingredients that help integrate offshore development teams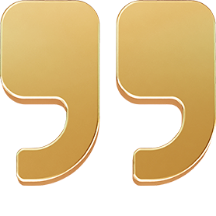 "Partnering with the right company isn't just about building teams but also having someone on the ground that can get the basics in place, such as internet, hardware, office space, etc."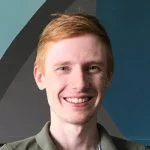 Emilien Coquard
Co-founder and CEO of The Scalers
Finding the right partners on the ground
Offshore locations aren't always the most accessible places to do business. Integrating offshore development teams into a business can be much easier when a company can partner with an offshore vendor who understands local legalities, administration, market, and culture.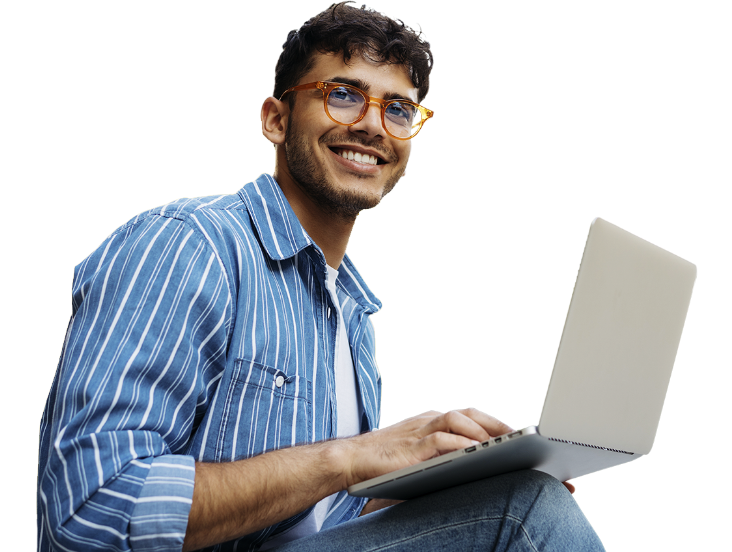 Build an offshore development team
Can't find the skills you need at home? Stop searching and start scaling
LEARN MORE
Educating teams internally
When introducing the concept of building an offshore development team, there might be a bit of pushback from other departments. So, it's essential to involve your teams in the project from day one and identify an internal champion who will promote the project and facilitate future team integration.
Integrating offshore employees in Scrum teams
There are many different formats for building a new development team, but only one works consistently for integrating teams. Combine three to five senior developers within existing Scrum teams after hiring them. A team located offshore can follow its internal methodology. As a result, a team will better understand the product, culture, and expectations.
Being ready for a high-volume hiring process
In offshore tech destinations, it's normal to source 80 to 120 candidates to get 1% of top talent. High-volume hiring requires structure, so it's imperative to vet candidates' skills so they can work well with existing teams. That's why an offshore development partner is key, so they can do that for you and present you with the best candidates. Recruiters must be technical to engage candidates with solid skills. This is especially true for senior profiles, which should master the tech stack without supervision—individuals who can work well alone and in teams.
Establishing a brand in the local market
Consider that even if you're a well-established brand in the UK or the US, you might be a no-name in India. Bangalore is a very competitive job market with top tech companies having their R&D offering great career opportunities. To attract top talent, you need to establish your employer brand in the local market so engineers can know your products or services and get excited about the benefits of joining your company.
At The Scalers, when collaborating with a company, we create employer branding materials first. We start by tailoring a landing page messaging to engineers on the local market. This way, we can attract local candidates by making them excited about being part of a company's team!
Creating a positive culture
It's often difficult when engineers work remotely to have good communication. So, it's important to engage offshore teams by regularly having casual conversations with them. This is why we dedicate a Chief Happiness Officer (CHO) for each company we work with, who organises events and training, ensuring that engineers remain positive, celebrate successes and feel part of the organisation, etc. You can read more about the role of a Chief Happiness Officer in integrating teams here.
Don't only think about short-term cost benefits
Offshoring has many of the same cost benefits as outsourcing. However, the primary focus is on slashing costs and building effective teams of talented engineers. So, it's essential to set the right expectations around costs. Companies might expect to save 50-60% right off the bat. The short-term cost savings might be around 30%, but the long-term benefits will be substantial.
Embracing cultural differences
There will always be cultural differences when you set out to engage offshore development teams. Still, it's okay, as diversity in tech teams can ensure its success. The best way is not to make cultural differences "a thing" and not to overthink them. As previously stated, software engineers in India are already used to working with more international companies than local ones.
Meeting with your team regularly
The best way to effectively manage offshore teams is to have them meet at the HQ a few times a year. Going to Bangalore or inviting them to your office can keep work agendas manageable, so you have time for team building. And the most rewarding is to send engineers from your offshore hub to your HQ on business trips.
During the Digital Boardroom, Antoine from Ykone shared their story on a fantastic workation in Goa with their offshore team that was organised by The Scalers earlier this year. During those few days, they worked with their team on the business roadmap and workflow as well as discussed vital milestones.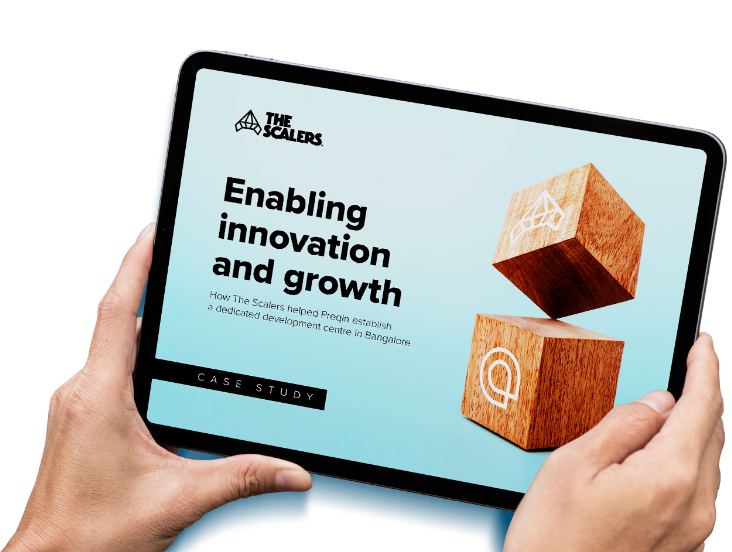 Scaling at speed: Preqin case study
How we helped a fintech establish a dedicated development centre in Bangalore
DOWNLOAD CASE STUDY
Keeping in mind that local competition is fierce
The last ingredient is one of the most important. This is the area where you want to avoid cutting corners when it comes to perks and benefits. You need to understand what top-tier companies on the local market offer their engineers and align with them to attract the best local talent.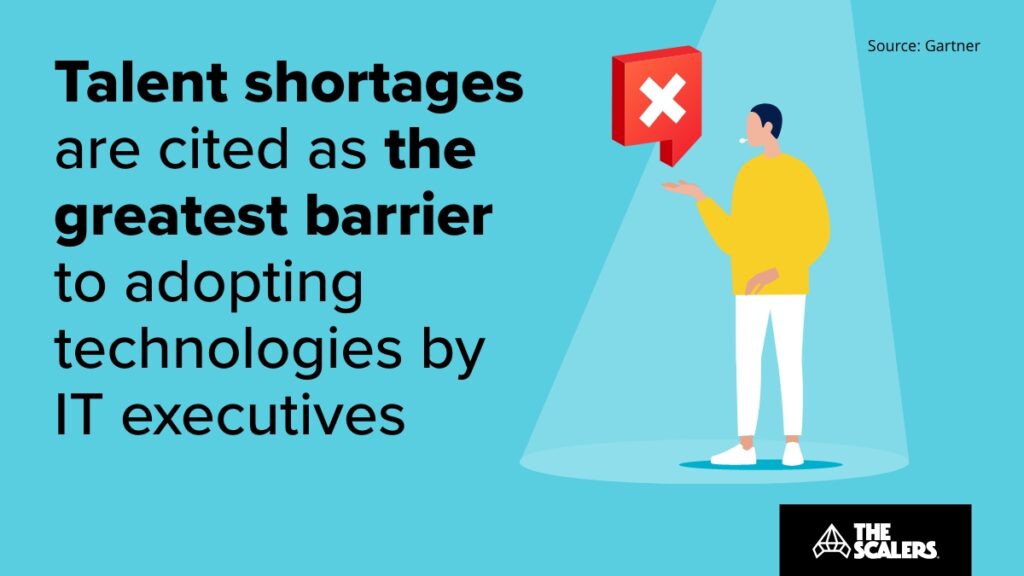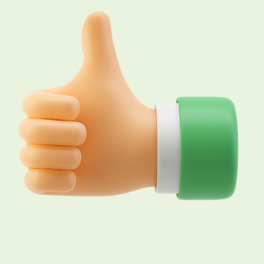 BEST PRACTICES
When establishing teams, remember to align opportunities and incentives between your offshore team and your HQ. Rather than being made up of resources, your team consists of engineers seeking advancement and growth. Remember, It's all about people!
Your team is in place; how do you scale it?
At The Scalers, our partners scale their teams vertically by growing their headcount and adding job functions and technologies horizontally. Businesses only realise how resilient and future-proof businesses are once their team is in place.
Offshoring allows you to source tens of thousands of experts in virtually any technology, from the most modern stacks to the most obscure. And it becomes a real competitive advantage — everyone else is struggling to fill tech roles while you have this foundation to scale fast.