How Bangalore became Asia's Silicon Valley

Pavithra Dennis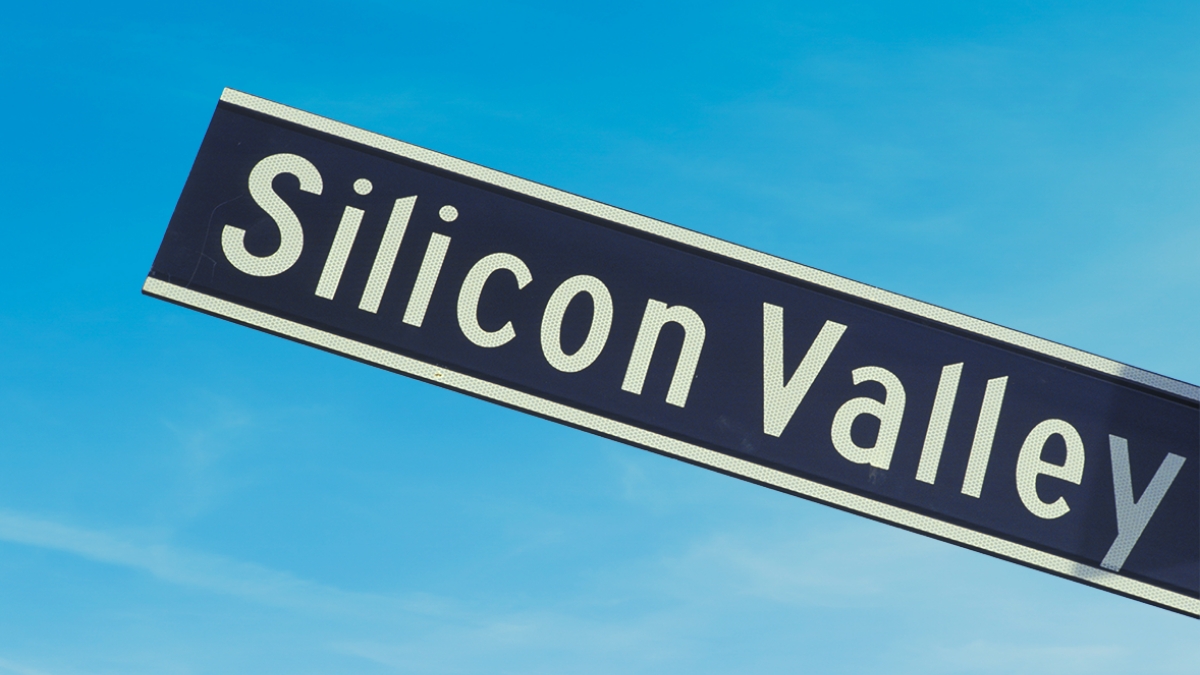 You don't have to make it much past 8am before Bangalore's notorious traffic jams become too dense to escape. For Bangalore's 12.3 million inhabitants, outrunning heavy traffic congestions has become a refined art of navigation. But, in between petrol fumes and the frenzy of activity, spectacular tech parks, lavish hotels, and fancy restaurants testify to the genesis of a truly global and innovative metropolis. So what led to this transformation? How did Bangalore become Asia's Silicon Valley?
Let's take a walk down memory lane…
1984: The Making of an IT Capital
With the announcement of the new computer and software policies in 1984, imports and exports of hardware and software in India were liberalised. This set the foundation for organisations like Wipro and Infosys to set up camp in Bangalore and hire Indian programmers.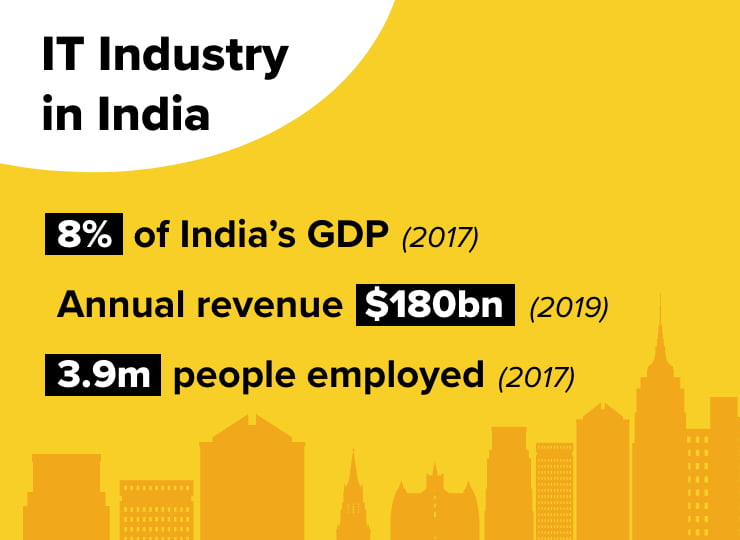 Ties were built with American companies offering advanced systems that Indian software companies hugely benefited from. In return, the Americans started capitalising on the large talent pool and low operational costs by erecting software facilities and innovation centres on Indian soil, thereby sowing the seeds of an offshore relationship between East and West. In 1985, Texas Instruments Inc. became the first MNC to set up a development centre in Bangalore, paving the way for more MNCs to follow.
2010-2020: From back office to an R&D hotspot
In the last decade alone, Bangalore has accounted for 35% of the global in-house centres (GIC) in India. The value of R&D done in India is estimated to be around $40 billion and is expected to increase in the years to come.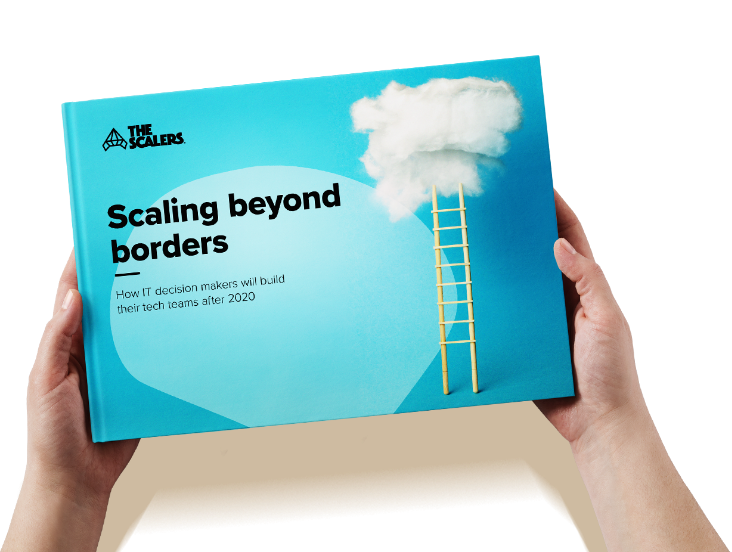 Learn how to scale fast with global talent
How IT decision makers will build their tech teams after 2020
DOWNLOAD GUIDE
The primary contributing factor here is the heavy concentration of high-tech talent who can build custom software for your business at a lower cost. It has a unique appeal to Western companies whose increased market pressure means the need for skilled developers without the eye-watering costs of labour.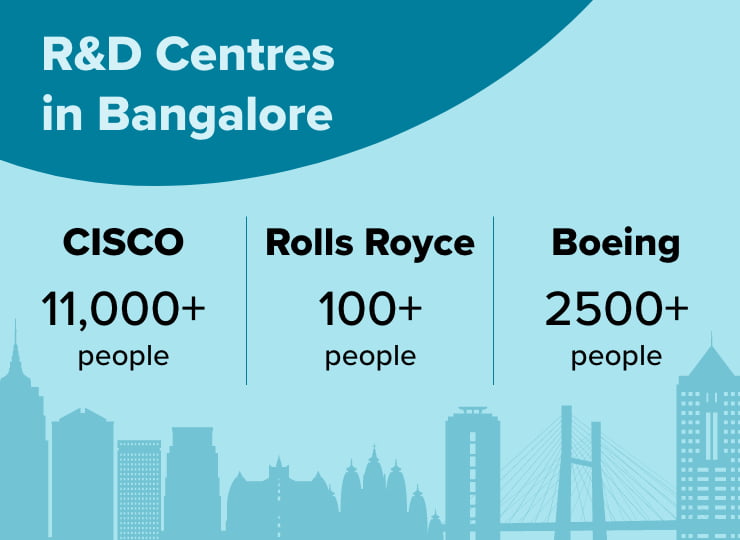 Meanwhile, India was going through some profound changes that were transforming the country's entrepreneurial set-up. Graduates dreaming of a job at Google were quickly replaced by graduates who aspired to establish the next unicorn. Out of the 12 million people who call the city their home, nearly one million are developers. The number of IT colleges has long surpassed 100, and the start-up mania is ubiquitous.
Today, these are the people behind the steering wheels of India's most successful start-ups. Ola, for instance, managed to overtake its global competitor Uber in India. At the same time, Amazon-competitor, Flipkart, reached a net market value of $15.5 billion and managed to create a workforce of more than 30,000 people, all in less than 10 years. Both companies originated in Bangalore.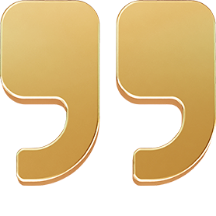 "Bangalore has served as India's technology capital for over three decades now. With a robust heritage of premier R&D laboratories, academic institutions, and public sector focused firms, the city has significantly contributed to India's IT leadership in the world."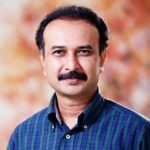 Prashanth Prakash,
Chairman of Startup Vision Group – Karnataka.
2020: The Silicon Valley of Asia
The IT industry employs roughly 4.1 million people across India and accounts for nearly $137 billion of exports every year- 40% of which is generated in Bangalore.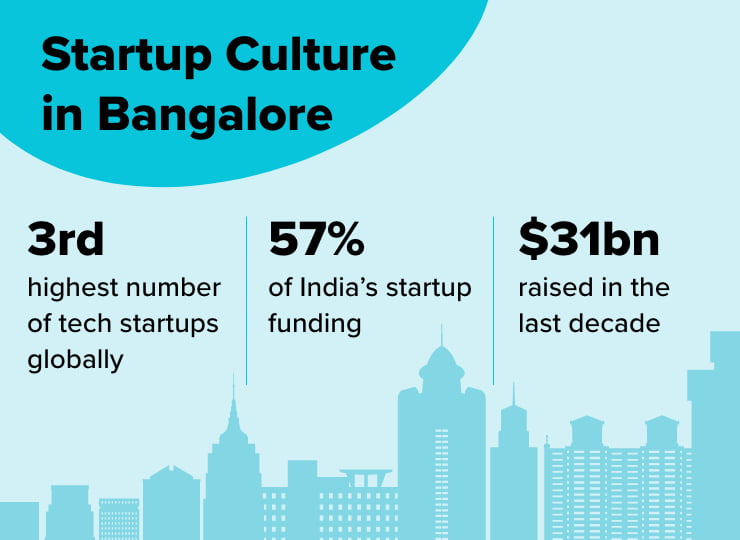 But the economy alone cannot explain the rise of this IT utopia. The build-up of technical expertise and the multi-skilled labour force has been instrumental in the heavy concentration of R&D centres in Bangalore, counting names like Amazon, IBM, Microsoft, Tesco, Nokia, and Siemens.
This technical centrifuge has halted Bangalore's role as a passive recipient of menial software tasks and instead made it an epicenter of entrepreneurship. It hosts a young population of digital natives who possess the business acumen and innovative vigour that constitutes the insulin of the world's tech industry. And, in this whirlwind of entrepreneurial upheaval, AI, machine learning, and IoT are saturating the market and bulking up the ecosystem.
However, the raw statistics alone barely reveal the curious ways in which Bangalore is emerging as a world city, and it is a dynamism that is tricky to capture in absolute terms or stock phrases.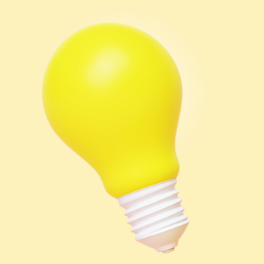 DID YOU KNOW?
Indian startups have raised close to $50 billion in just the last six years, with more than 40,000 startups launched in the country. With 14 unicorns at a cumulative valuation of $61 billion, Bangalore has been the biggest driver of India's startup growth story.
Only 49% of Bangalore's population is native to the city, and the resulting multiculturalism has had a fascinating impact on its social interior. Whole neighbourhoods are flooded with luxurious boutique-style shops and extravagant living arrangements. In fact, the city was featured as the world's second-fastest-growing IT ecosystem in 2015 and the World Economic Forum named Bangalore as the world's most dynamic city in 2017 and 2019.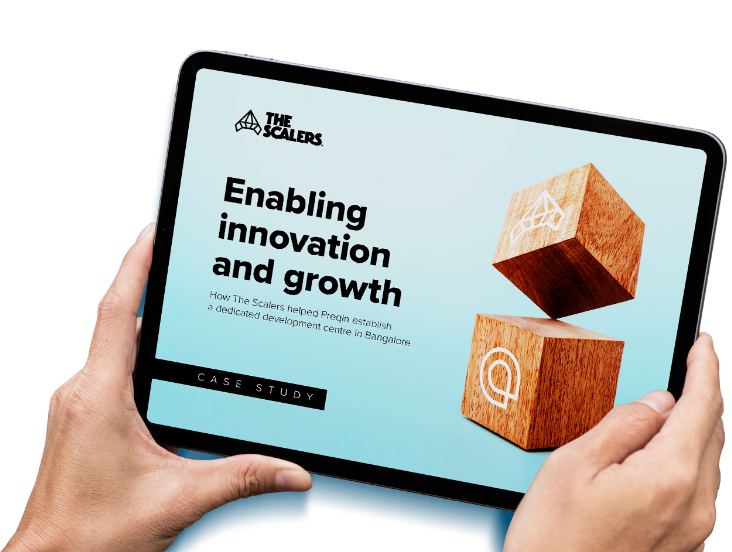 Scaling at speed: Preqin case study
How we helped a fintech establish a dedicated development centre in Bangalore
DOWNLOAD CASE STUDY
These indispensable factors have cemented Bangalore as an IT hub and earned the city the well-deserved sobriquet of Asia's Silicon Valley. Planning policies and the massive influx of investments have overhauled a city that used to be more popular among retirees and instead created a space for unprecedented levels of technological creativity and disruptive innovations.
And at the end of the myriad of examples lies the most uplifting realization that as opposed to many other markets, the most fruitful years for Bangalore lies ahead rather than behind. The city holds abundances of untapped potential of burgeoning revenue and growth for decades to come.
If you want to leverage Bangalore's IT ecosystem, and transform your business, feel free to reach out to us by filling out the contact form. As experts in building the best engineering teams in India, we can help you build your A-team.
If you want more information about building a remote development team, you can download our free ebook, which acts as a crash course on all things offshoring. It's a simple, easy-to-understand guide full of invaluable information!