5 startups that capitalised on Bangalore's IT ecosystem to become unicorns

Pavithra Dennis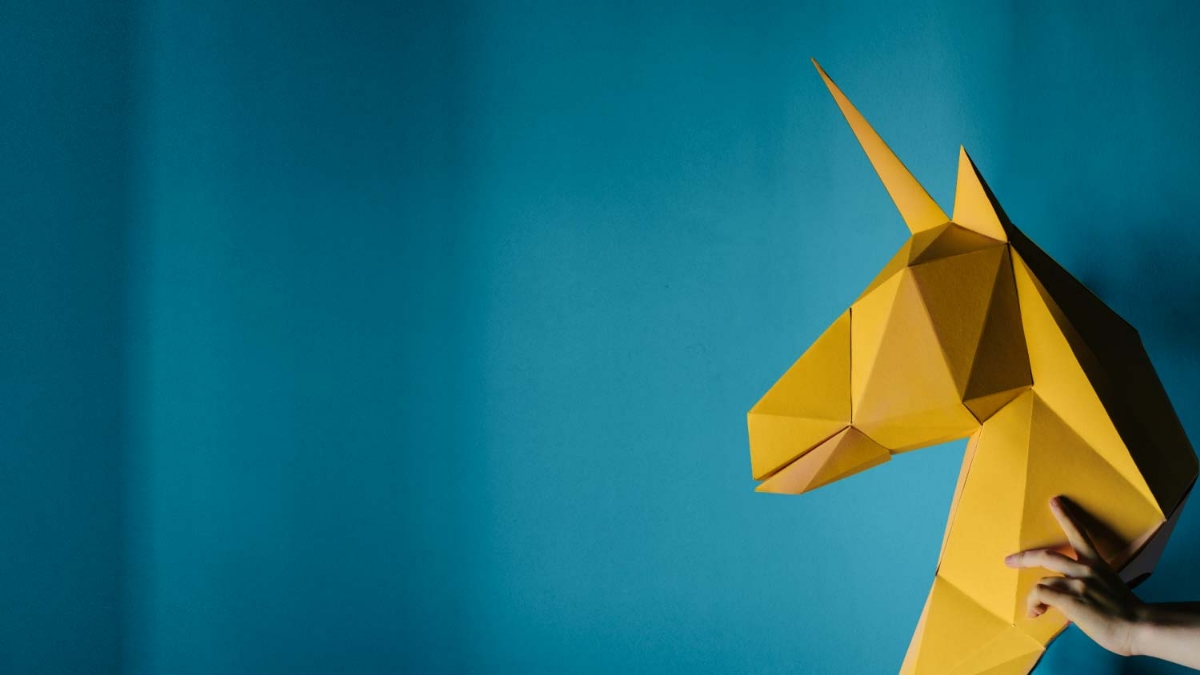 In 2013, venture capitalist Aileen Lee coined the term "unicorn" to describe the extreme rarity of startups valued at $1 billion or above. Normally, the mythical creature is searched for endlessly and never found, but today, a decade later, there are 469 unicorns in the world!
31 of those unicorns originated in India, with Bangalore — the IT hub of the country, accounting for 14. And why is Bangalore's IT ecosystem perfect for building the best tech businesses?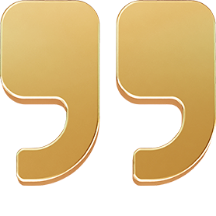 "Why do you loot a bank? Because that's where the money is. Why do unicorns grow in Bangalore? Because that's where the nurturing ecosystem is — you discover talent, connect with investors, hire from multinational R&D centres and large IT service companies, learn from other peer startups, and enjoy great weather. All this makes Bangalore India's most attractive city for leading startups."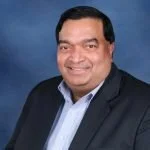 Ravi Gururaj
Nasscom's Product Council chairman
And that's exactly why Bangalore has seen the success of so many tech companies over the last few decades. Here are five such Indian companies that took advantage of Bangalore's IT ecosystem and became a unicorn.
1. Flipkart
On September 15th, 2007, in a humble two-bedroom Bangalore apartment, Sachin Bansal and Binny Bansal launched Flipkart — an online bookstore. With the promise to deliver books anywhere in India, their first order was from a young book enthusiast in Mahbubnagar. After 20 shipments that year, Flipkart was officially in business.
Because they saw great potential in Bangalore's IT ecosystem, in 2008, they built their first office in the city. They also launched an online 24×7 customer service and shipped over 3,400 books that year. The next year, they hired their first full-time employee who would go on to become a millionaire. In September 2009, Accel Partners invested $1 million in Flipkart so that they could open offices in Delhi and Mumbai.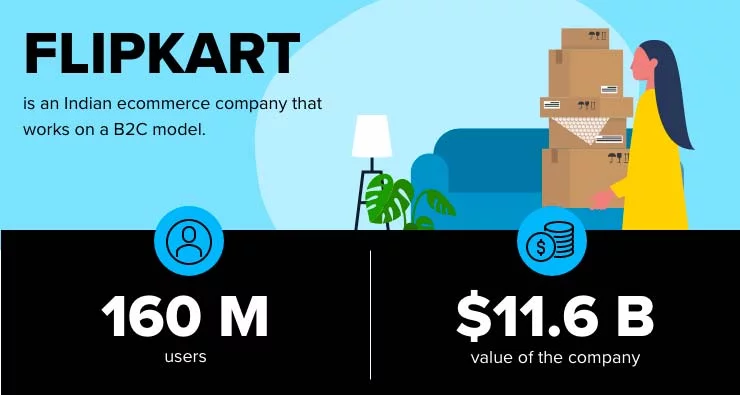 A year later, Flipkart launched its Ekart portal and expanded its product categories from books to music, games, movies, electronics, and mobile phones. The rest is truly history. After raising multiple rounds of funding and adding more product categories to their online marketplace, Flipkart crossed the milestone of 100 million registered users in September 2016.
Today, Flipkart has snapped the top spot on the list of Indian unicorns with a valuation of almost $15 billion. The company, which operates exclusively in India, employs more than 20,000 people and has 26 million registered users.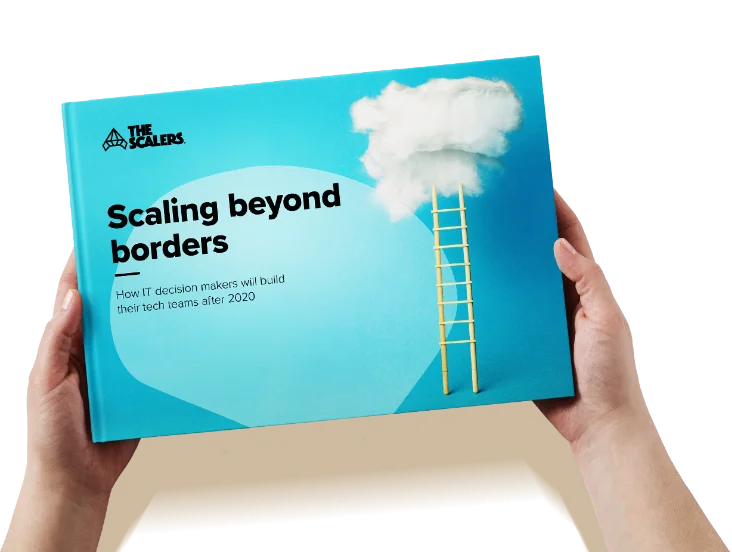 Learn how to scale fast with global talent
How IT decision makers will build their tech teams after 2020
DOWNLOAD GUIDE
2. Byju's
In 2003, during his two-month break from an overseas job as a service engineer, Byju Raveendran decided to help some of his friends appearing for CAT in Bangalore. As preparation, when he decided to take the test, he scored a perfect 100 percentile. Two years later, when he retook the test, he scored a perfect 100 percentile yet again.
However, he decided against pursuing an MBA and instead saw potential in teaching students how to crack CAT. Slowly and steadily, through word of mouth, the number of students who coached under him grew. In 2007, he began to teach 1000 students in an auditorium that he rented out.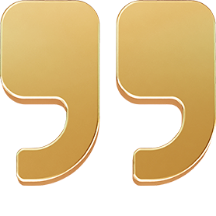 "Our core differentiator has always been how we teach. We were forced to innovate. We made sure that the learning experience was created in a format that students liked. We are teaching students how they should learn rather than what they should learn." –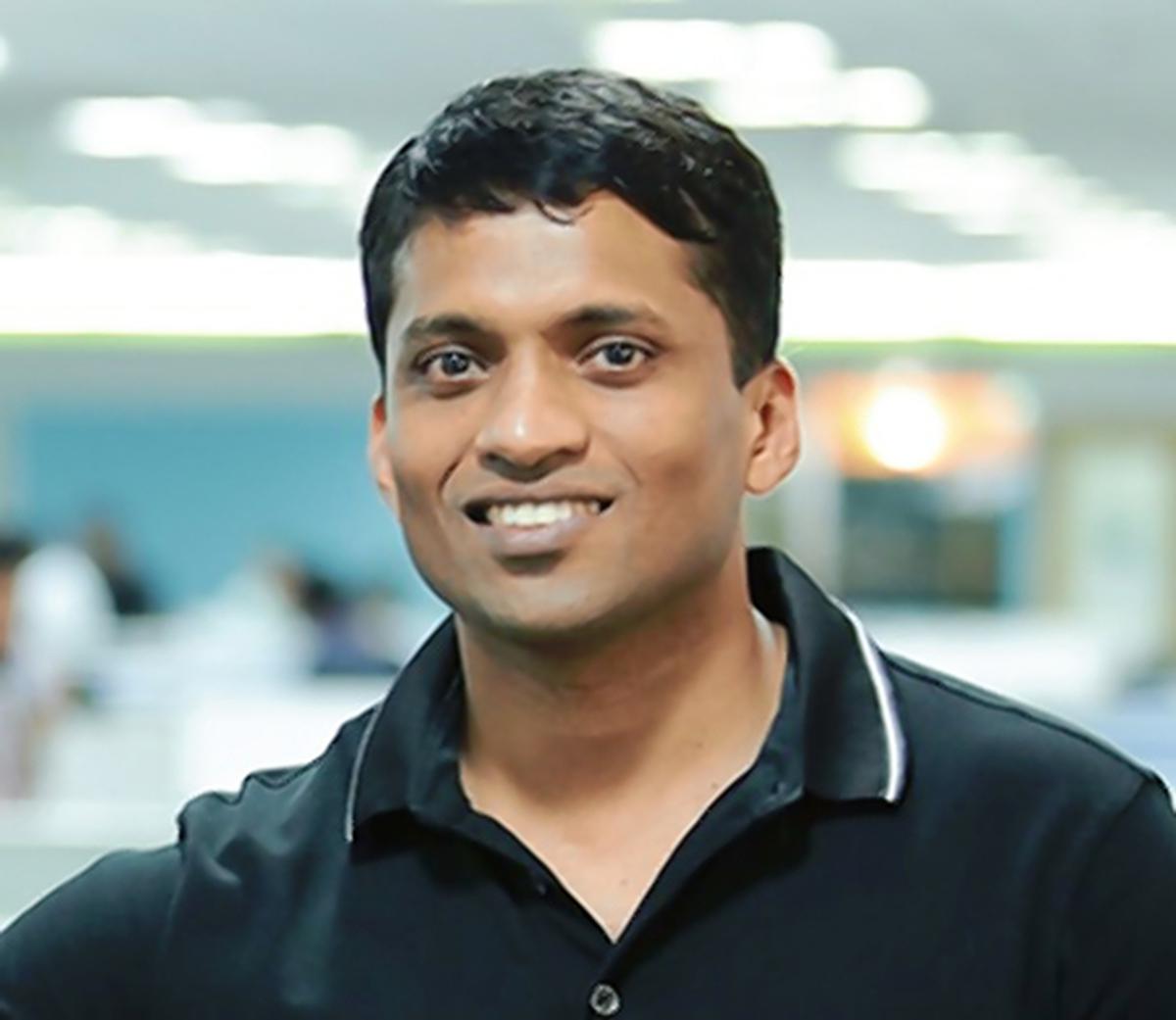 By 2009, Byju was teaching in 9 different cities every week. Hopping between cities soon became overwhelming, and Byju began using videos to coach his students. In 2011, he started his company "Byju's" with the help of a few students who had graduated from IIMs in the country.
Simultaneously, he also began creating core learning products for students from 4th grade to the 12th grade — a process that took almost 4 years. Byju's dive into the online teaching world was well-timed, given the quick smartphone penetration that enabled easy access for a mobile-first country like India.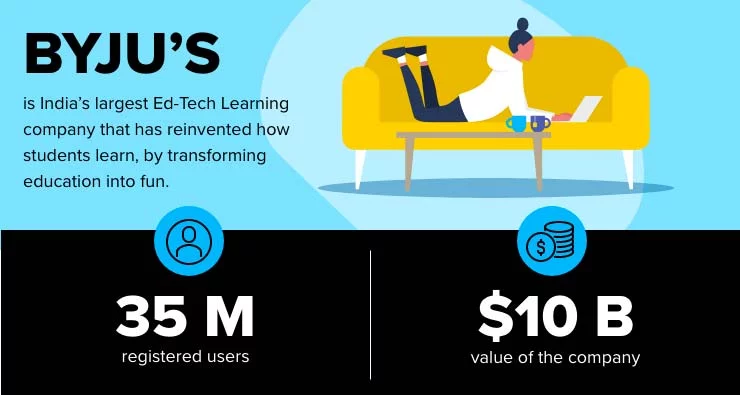 Today, Byju's online and mobile products have reached students across India, both rural and urban. With over 35 million registered users and 3 million paid subscribers, Byju's is one of the most successful unicorns in Bangalore's IT ecosystem.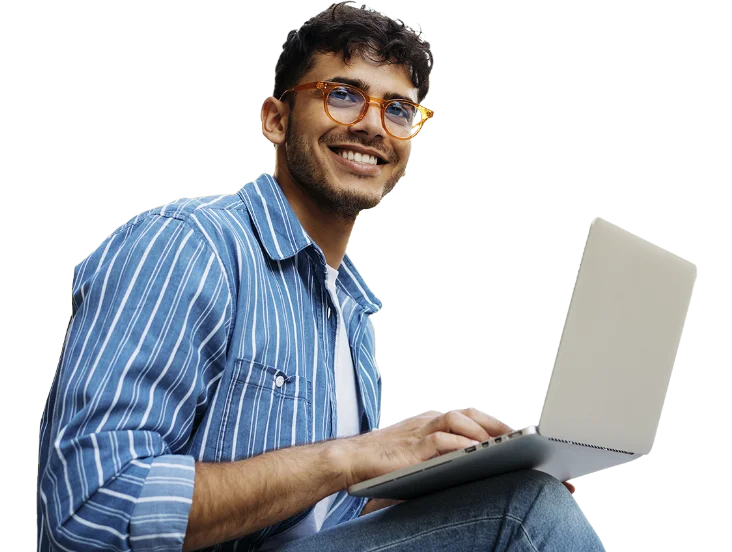 Build an offshore development team
Can't find the skills you need at home? Stop searching and start scaling
LEARN MORE
3. Ola
Born in Ludhiana, Bhavish Aggarwal, was just like every other success-driven entrepreneur. After working for Microsoft for two years, Bhavish started an online website called Olatrip.com that offered holiday packages and weekend trips. It was during this time that Bhavish had to travel from Bangalore to Bandipur, for which he rented out a car. However, the driver stopped the car in the middle of the journey and demanded a renegotiation of what Bhavish was paying him. After being refused, he proceeded to abandon him en route his destination.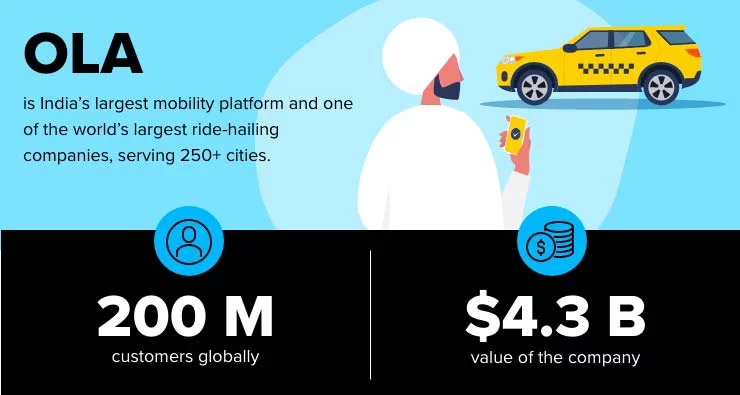 This was when he realized how his situation was similar to many people across the country who struggle to find quality cab services. He saw the incredible potential and changed his business in 2010 from his earlier start-up to the one we know today — OlaCabs.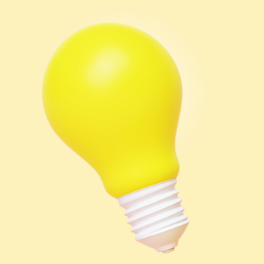 DID YOU KNOW?
On average, Ola provides 1 billion rides every year, serving over 200 million customers globally.
Within the next decade, Ola grew at rocket-speed. The company moved its headquarters from Mumbai to Bangalore to take advantage of Bangalore's IT ecosystem and get a headstart on software. Today, Ola enjoys an 80% share in the Indian ride-sharing market and employs 2.5 million drivers.
4. Swiggy
It all started in 2014 when two BITS Pilani graduates, Sriharsha Majety and Nandan Reddy, decided they wanted to change the way India eats – all with just a tap! With the idea of local food delivery on their minds, they built their first online food ordering and delivery platform from scratch, in-house.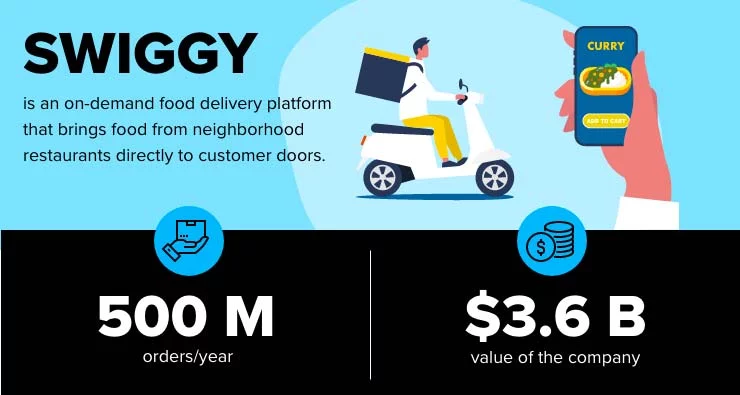 In August 2014, Swiggy began operations by signing up a few restaurants in Bangalore, the IT hub of the nation. Shortly after, Swiggy raised its first round of funding and launched its application in May 2015.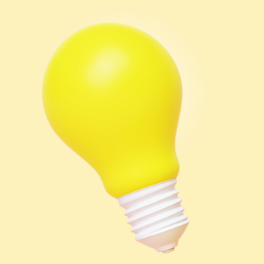 DID YOU KNOW?
Indians ordered an average of 95 Biryanis per minute on Swiggy in 2019.
Today, Swiggy is the leading food ordering and delivery platform in India. In 2019 alone, Swiggy delivered 500 million orders across 500-plus cities pan-India. From a handful of restaurants in 2104, Swiggy now collaborates with over 1,60,000 restaurants in the country!
5. Quikr
Formerly known as Kijiji.in, Quikr was founded by Pranay Chulet, who claims that Quikr was "the revolution waiting to happen". When Pranay was working for a management consulting firm in New York, he noticed that buyers and sellers used digital classifieds over print media. With the aim to bring a similar trend in India, he came back to the country and laid the foundation for Quikr in 2008.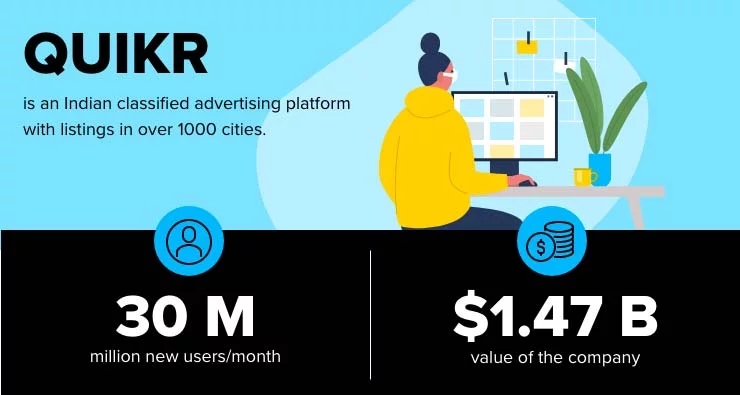 Because a large majority of Indian buyers did not believe in online shopping at that time, he began promoting the portal through Google Ads. By 2011, around 9 million visitors posted their ads on Quikr. Like other thriving startups, though Quikr was launched in Mumbai, they decided to move its headquarters to Bangalore to capitalise on the massive talent pool and Bangalore's IT ecosystem. Within a couple of months, the number of Quikr users grew to 11 million. Today, Quikr receives over 30 million users every month and is present in more than 900 cities in the country.
Why Is Bangalore's IT Ecosystem Perfect To Scale Your Tech Business?
KEY TAKEAWAYS
Access to a massive talent pool
The presence of many large IT service companies and R&D centres
A great network of dynamic people
If you want to explore the possibility of building a software development team in Bangalore's growing IT ecosystem, feel free to reach out to us by filling out the contact form. One of our senior executives will be in touch with you shortly!