5 initiatives that transformed Bangalore's IT ecosystem

Pavithra Dennis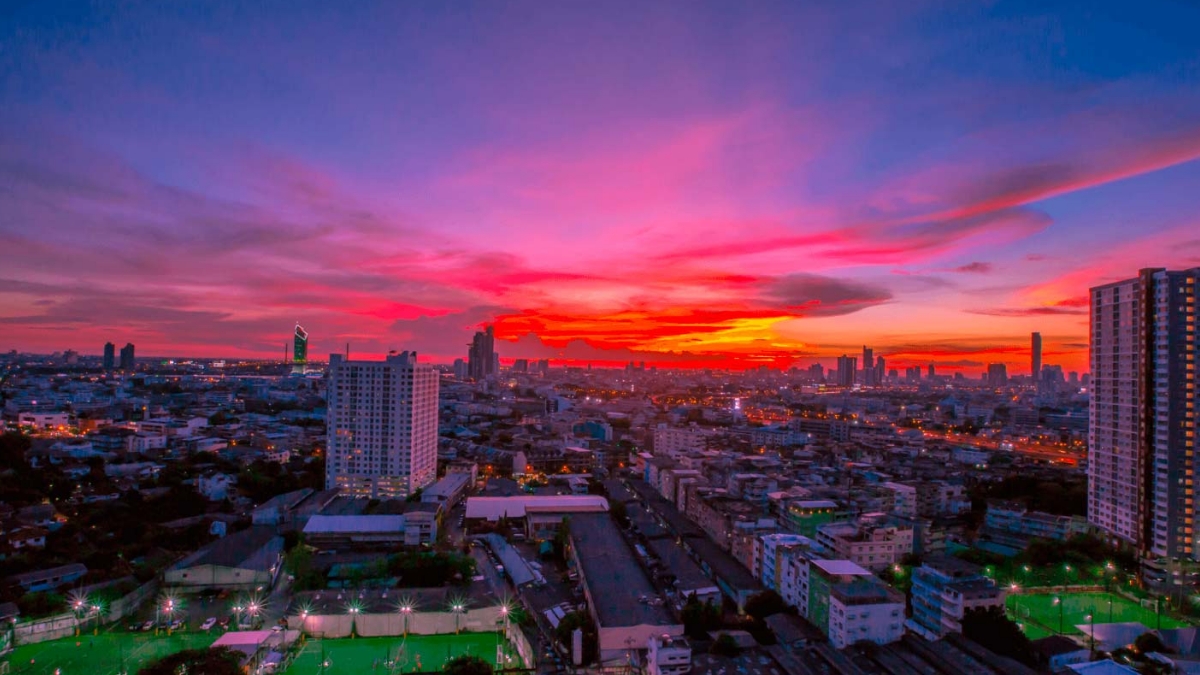 Over the last few decades, India has emerged as the perfect ecosystem for technology entrepreneurship, attracting the attention of businesses across the globe. Bangalore, the IT hub of India has a significant role to play in this transformation.
Located in the heart of South India and nicknamed "The Silicon Valley Of Asia", Bangalore is home to over 12.5 million people. With an average economic growth rate of 6.5%, Bangalore is evolving at an astonishingly fast pace. This rapid economic growth can be primarily attributed to one factor — the IT Industry.
Bangalore houses the R&D centres of some of the most famous multinational corporations. These companies are, in turn, creating millions of jobs for engineers all across India. So what's the secret? What transformed Bangalore's IT ecosystem? How did Bangalore become the IT hub of the nation?
Let's find out.
1. Access To Top-Tier Educational Institutions
It all started way before IT technology as we know it was born. Swami Vivekananda (an Indian Hindu monk and a key figure in the introduction of Indian philosophies) and Jamsedji N. Tata (an Indian pioneer industrialist, who founded the Tata Group) were committed to advancing scientific capabilities in India. This commitment was cemented in the erection of the Indian Institute of Science in 1909, which set the tone for engineering in the city for decades to follow.
The institution contributed to significant progress within the spheres of advanced computing, space, and nuclear technologies — and became the first to introduce a master's degree in engineering. Alongside its 40 Ph.D. programmes, the institute's education centers for climate change, neuroscience, and engineering provide budding IT professionals a chance at interdisciplinary research. Bangalore also has the highest number of engineering colleges in the world, which stands as a testimony to Bangalore's technical prosperity.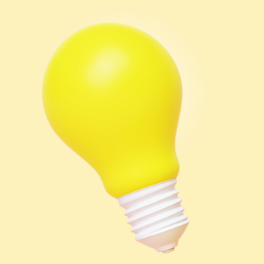 DID YOU KNOW?
India has seen an eight-fold increase in the number of engineering institutions over the past decade, and they continue to grow at 20 percent every year.
Allocating the source of unicorns in educational contexts introduced the world to India's Institutes of Technology featuring alongside Stanford, Harvard, and the University of California. Among its alumni, the IITs — a cluster of 23 universities — managed to produce 12 unicorns, a fact that has put India in the driver's seat of digital endeavours and aided the country's rise to entrepreneurial stardom.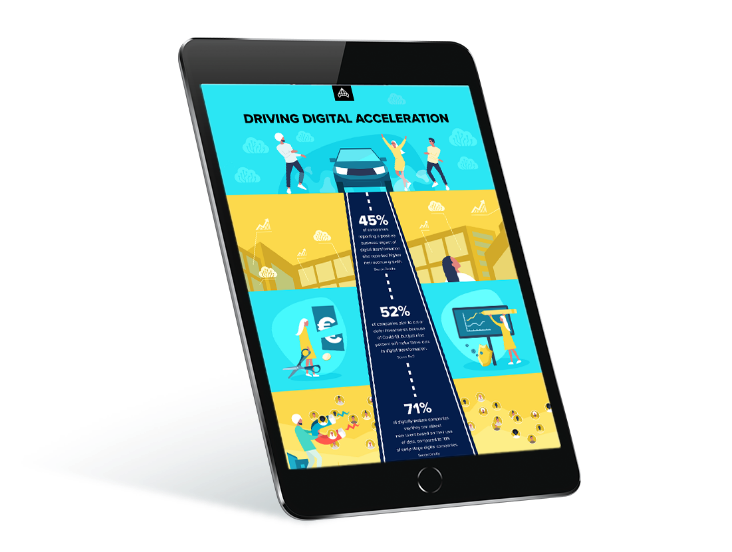 5 Ways To Drive Digital Acceleration
Don't get left behind in the shift to digital business
And that's not all! Bangalore was even recognised among the top 14 leading global advanced manufacturing and robotics ecosystems, according to Startup Genome's 2018 ranking, overtaking other metropolitan cities like Mumbai and New Delhi.
2. Government Policies
To escalate the number of IT organisations in the country and foster a sense of entrepreneurship, the Indian government launched Startup India in 2016. This programme was established as a monetary aid for startups to secure their branding, IP protection, and attract the right talent. Though this was a nation-wide initiative, the Karnataka government also launched the Karnataka Startup Policy to stimulate the growth of 20,000 tech startups by 2020.
Additionally, the prime minister of India, Narendra Modi, launched the "Make in India" movement in 2014 to encourage businesses to be self-sufficient and boost manufacturing capacity in the country. And it didn't stop there.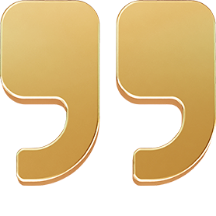 "IT regulations a decade ago used to be very strict, but now we're seeing a lot of government regulations around supporting startups"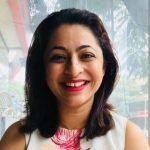 Esha Tiwary
GM, Entrepreneur First
The Government quickly realised the importance of eliminating illegal practices in businesses. And so, in 2016, it introduced the concept of demonetization, where all ₹500 and ₹1,000 banknotes were made redundant, and new ₹500 and ₹2,000 notes were issued. This was done to curtail the shadow economy and reduce the use of counterfeit cash.
Unsurprisingly, this action led to a sudden surge in the number of online payment portals and fintech companies, especially in Bangalore. The city saw different kinds of fintech startups trying to capitalise on the online payment industry in different ways. Companies like Paytm, MobiKwik, Lendingkart Technologies, and Policybazaar took advantage of Bangalore's IT ecosystem and quickly scaled their business to new heights.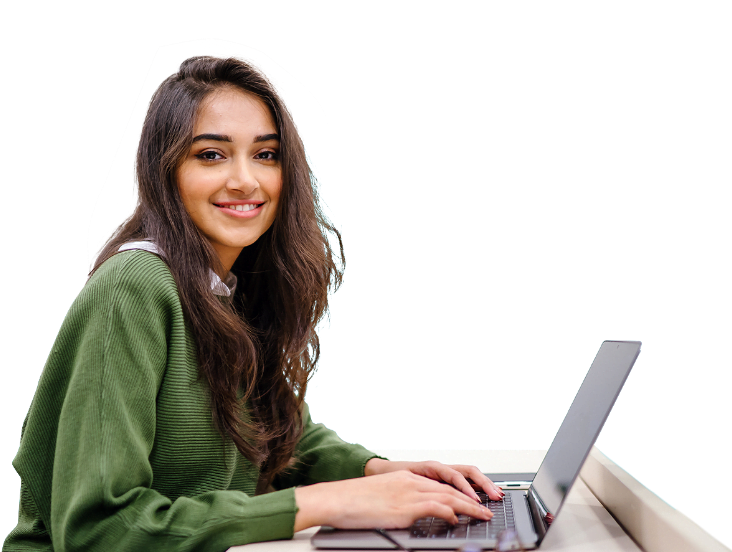 Extend your tech team
in Bangalore
Speed up your software delivery with an integrated and dedicated team
LEARN MORE
3. Economic Liberalisation
Economic liberalisation has no doubt been the single most crucial factor in Bangalore's explosive growth rates and innovative dynamism.
Being a former British colony, India was mainly an agricultural and manufacturing hub due to its cheap labor and low-cost land. Only after the country attained independence in 1947, did Bangalore's IT ecosystem begin to take shape. Aerospace, telecommunications, space, defence — they all saw significant investments from the government.
This caused somewhat of a snowball effect, leading manufacturing giants like Bharat Heavy Electronics, Indian Telephone Industries, The Hindustan Aeronautics, and The National Aerospace Laboratories to establish their headquarters in Bangalore. Their success, in turn, led more and more companies to build their R&D centres in the city, and the rest is history!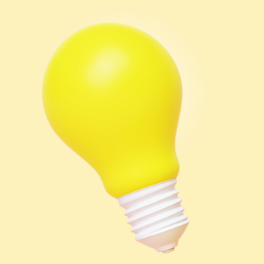 DID YOU KNOW?
The IT industry now employs roughly 10 million people across India and accounts for nearly $85 billion in exports every year — 40% of which is concentrated in Bangalore.
With Infosys and Wipro setting up camp in 1983, the city was already ascending as the cradle of India's high-tech sector. Further, in 1991, The Indian Ministry of Communications and Information Technology's STPI Scheme wiped out the few remaining impediments to the acceleration of software as an export.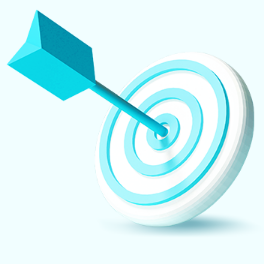 TIP
In the 26 years that ensued, India has become the world's fastest-growing economy, even overtaking the UK in 2016. These small but mighty economic victories signaled that India was ready to overtake the world — this time without warning.
4. Startup India
Startup India was PM Narendra Modi's deliberate attempt to infuse Bangalore's IT ecosystem with more significant portions of entrepreneurship and innovation. There has been a sense of activism attached to the initiative with the empowerment of startups at the forefront.
Flipkart, Snapdeal, Ola, InMobi, Hike, MuSigma, Paytm, Zomato, and Quikr are all part of the unicorn club; an exclusive cluster Startup that India is busy expanding. To this end, the Startup India Hub has mentored more than 400 startups since its inception in June 2016.
Initiatives like Startup India are the forces behind India's shift from the world's IT back office to a nation at the forefront of innovation. As a result, top-tier talents abroad are starting to return home to participate in this lavish tech boom, slowly reversing the much-lamented brain drain.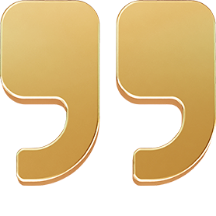 "If you want to build an awesome product quickly, you need to be in a place where an engineering shortage isn't going to hold you back. Just like Google, Facebook, or Apple's head office remain where the action is – which is in America, Silicon Valley – I expect the same with Bangalore."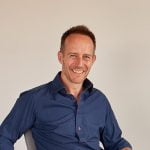 Ben Legg
managing director of Ola UK.
In fact, after moving base to Bangalore, not only did Ola scale further and enter international markets such as the UK and Australia, but it also received funding worth $3.8bn through 21 rounds from Indian and foreign investors.
5. Digital Transformation
One of the primary reasons for the tech rise in India has been rapid digital transformation. India has completely jumped from the stage of no phones to mobile phones with 4G. With a robust infrastructure and the thirst to continually move forward within the tech ecosystem, Bangalore is now at the forefront of digital transformation.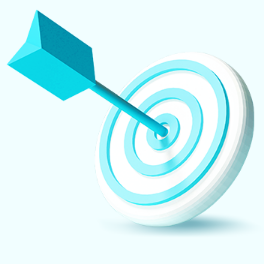 TIP
If you're struggling to find the right local talent, consider building a remote team in a city like Bangalore — a 'hotspot' for tech activity. You can scale your development team quickly, and get to work with some of the best tech experts in the industry. A win-win!
Apart from ideas, talent, and investments, Bangalore is rife with accelerators and incubators to aid entrepreneurs. Initiatives like Microsoft Accelerator, 10,000 startups by Nasscom, and partnerships with corporates like Yes Bank, Tata Group, and Mahindra have ensured that Bangalore's ecosystem remains conducive to digital transformation.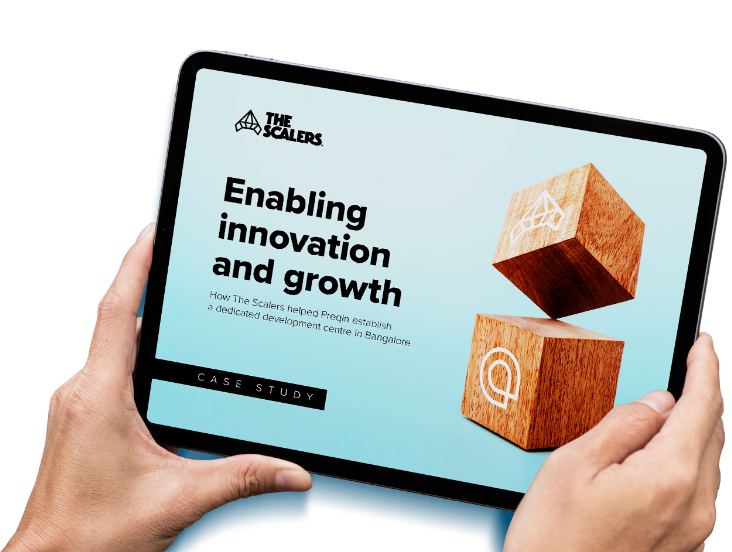 Scaling at speed: Preqin case study
How we helped a fintech establish a dedicated development centre in Bangalore
DOWNLOAD CASE STUDY
In a non-chronological and interdependent fashion, these policies and initiatives, among others, have transformed Bangalore from a retirement paradise to an innovative powerhouse. Providing entrepreneurs with mentorship, networking opportunities, education, and funding are the tactics now employed by virtually every startup, IT, and corporate initiative established in Bangalore, and this has helped foster a deep sense of cooperation and community.
So if you want to take advantage of Bangalore's IT ecosystem and transform your business, feel free to reach out to us by filling out the contact form. As experts in building the best engineering teams in India, we can help you build your A-team.
If you want more information about building a remote development team, you can download our free ebook, which acts as a crash course on all things offshoring. It's a simple, easy-to-understand guide full of invaluable information!