Overcoming IR35 changes with global development teams

Tom White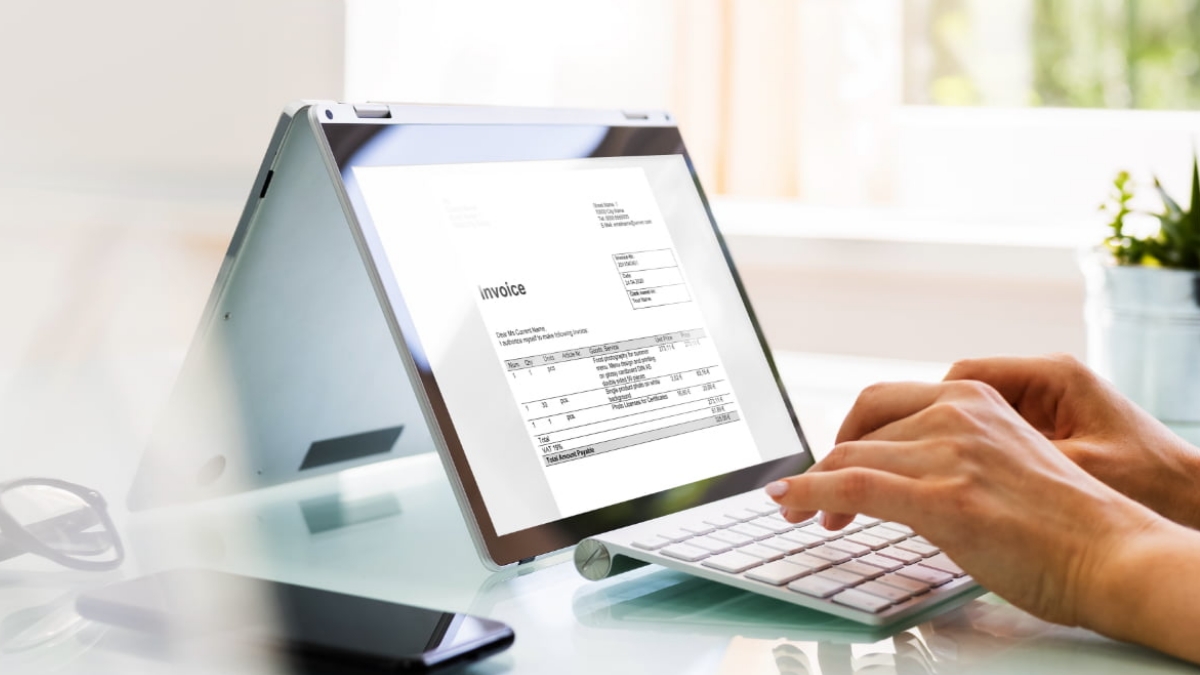 Businesses across the globe are looking to transform and they're aiming to do so fast. For many, the upcoming IR35 changes couldn't have arrived at a worse time, considering that the drive to transform has been hastened by the coronavirus restrictions.
The changes present a challenge for businesses working with contractors to overcome. With the unpredictable shifts in ways of working (and hiring) over the past 12 months, it's another challenge for business and sector-specific talent to tackle head on. And, with Brexit also presenting roadblocks in the way businesses hire IT talent, we explore whether leveraging global development teams could be a sure-fire solution for businesses to meet their strategic objectives.
What is IR35?
You might be wondering what these changes actually are, and if so, you're both in the right place and perhaps fortunate not to have to navigate them. IR35 refers to "the UK's anti-avoidance tax legislation designed to tax disguised employment at a rate similar to employment." The primary objective of the legislation is to close a loophole in the tax system where employees use a limited company structure to pay less tax. Before IR35 was introduced, workers who owned their own limited companies were allowed to receive payments from clients directly to the company and to use the company revenue in the same way as any small company.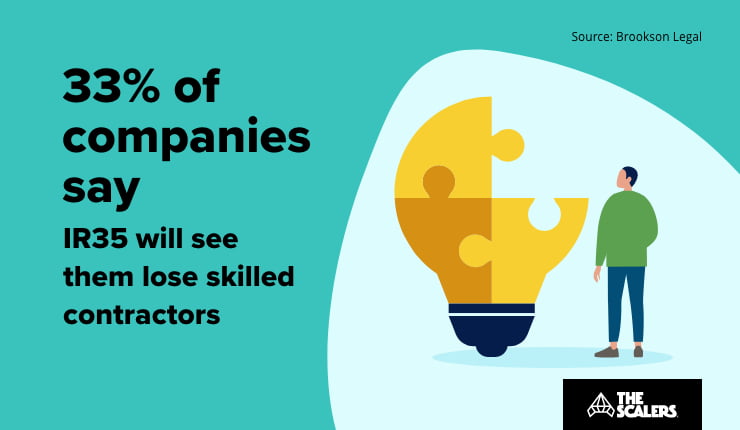 What do the IR35 changes mean for companies?
While contractors who work through a limited company (e.g. John Smith Ltd) don't usually get employee benefits (like holiday and sick pay), they enjoy a higher degree of flexibility and control over their work, and most importantly a lower rate of income tax. This can also be an attractive arrangement for companies as they will make savings on employer's National Insurance contributions, as well as other aforementioned outlays such as holiday pay, parental leave, and sick pay.
Some contractors and their clients have been taking advantage of this by operating as if they (John Smith in our example) are self-employed, when for all intents and purposes they're operating as employees. In other words, 'disguised employment'. The upcoming IR35 changes seek to close this loophole and attempt to move these 'disguised employees' to full-time employment contracts, increasing the financial outlay for both parties.
The changes coming into force in April 2021 will make it more difficult for private sector firms to attract the top-tier contractors they've been able to call upon for years as the contractors increase their rates to offset higher tax payments. And, the companies themselves will become liable for additional benefits such as holidays, pension, and NI contributions.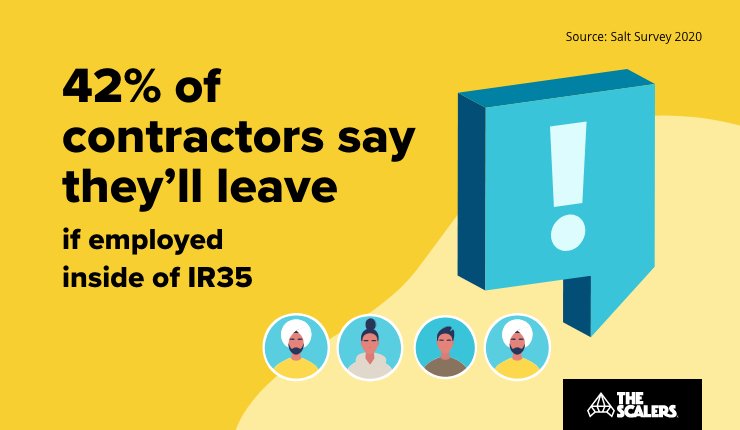 What do the IR35 changes mean for the contractors?
If a contractor provides services to a medium or large-sized non-public sector organisation, the contractor will no longer be responsible for deciding their employment status for tax purposes — the client will now decide this. In a survey conducted in 2020 by British recruitment firm Salt, 42% of respondents expressed that they would leave their role if it was determined that they would fall under the definition of 'disguised employee'.
For an in-depth deep dive into the specific nuts and bolts of the changes, you can take a look at the UK Government's dedicated page.
Quick case study: Crossrail
Dozens of workers carrying out key assurance work on Crossrail will soon find themselves unable to continue their jobs due to changes to the UK's employment rules. According to New Civil Engineer, a "significant number" of key personnel employed to carry out assurance work will be affected by the IR35 changes. These personnel currently operate as personal services limited companies.
According to the same source, the current contracts of these workers will run out in March 2021, with neither Crossrail nor its contractors willing to offer full-time employment to keep them onboard. Ultimately, IR35 changes result in this no longer being an option, which means that Crossrail could be left short of assurance workers — and the workers themselves short of a job.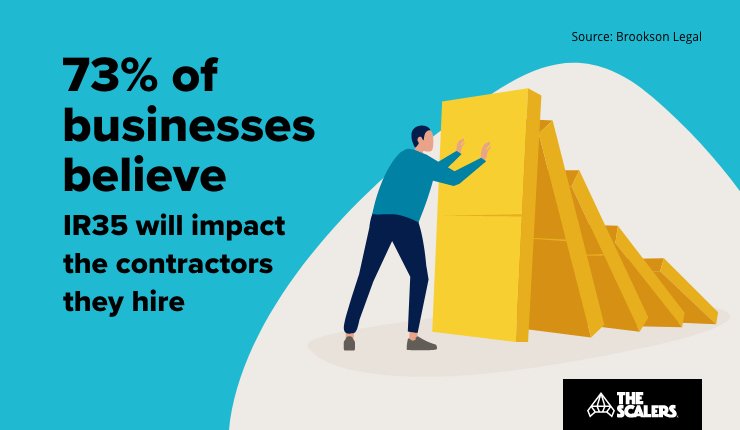 A solution in sight…?
Currently, some organisations — particularly in the banking sector — have proposed shifting their contractors to 'Pay-As-You-Earn' (PAYE) employees. This is the name of the UK system where income tax is deducted by the employer automatically. In a statement issued by Barclays, they said they would instruct "agencies and managed service providers to engage contractors on a PAYE basis only for new or renewed contracts".
As these companies begin to wonder about the implications of having to operate within PAYE, will they still be able to attract and retain the best talent as contractors increase their rates to offset their lost income? Such is the level of disruption caused by these IR35 changes, that many organisations are indeed having to look further afield in order to find the skills they need to stay competitive. As a solution, it might be that an offshore software team is their best option to access top talent and disruption-proof their operations.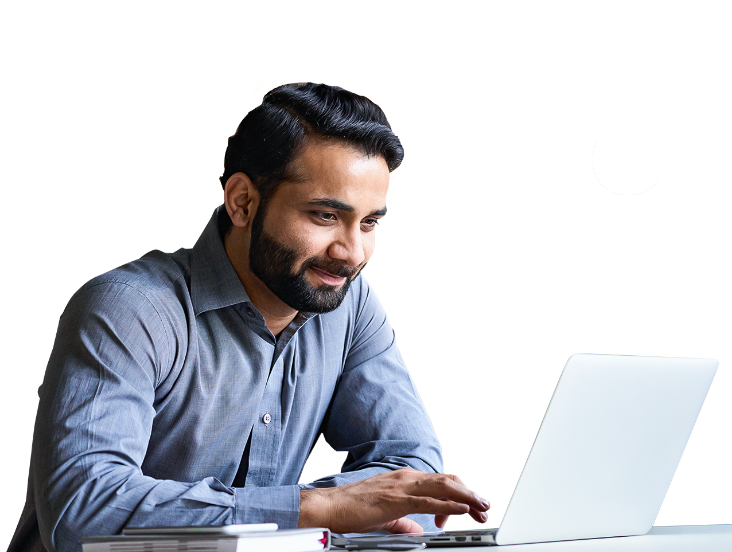 Build your offshore development centre
Increase innovation and deliver at speed in the Silicon Valley of Asia
LEARN MORE
… leveraging offshore software teams?
British retail giant Argos thinks so, setting up IT operations in Mumbai in what looks set to become a popular option for companies with a reliance on development contractors. The first three months of 2021 don't look a whole lot different from what's come before… but one thing has indeed changed for certain: perceptions.
There exists now a new perception of building global development teams, and how they can help businesses achieve strategic priorities. Offshore software development has grown in response to pandemic-related challenges, perhaps these global teams can be leveraged as a solution to IR35?
Looking for the smarter way to go offshore?
With fierce competition and a growing requirement of resilience, not to mention a serious shortage of engineers — finding elite tech talent to scale teams is complex. Offshoring can be an optimal solution.
We've just released an in-depth ebook detailing everything you've been dying to know about offshoring but have been too polite to ask: how it works, where to go, how it can benefit your organisation, how to choose the right partner… no stone has been left unturned.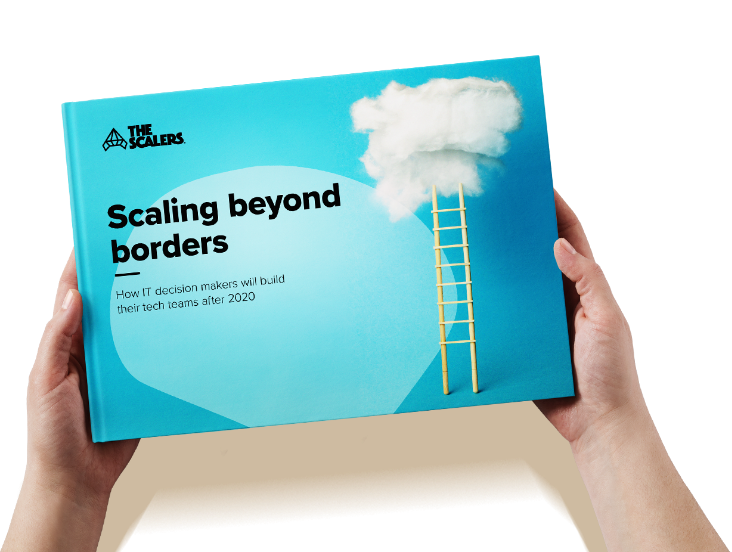 Learn how to scale fast with global talent
How IT decision makers will build their tech teams after 2020
DOWNLOAD GUIDE
What will you learn?
The tangible benefits of offshoring and how it can help your particular business in your specific sector.
Whether your organisation is currently in a position to go offshore, and if so — the specific roadmap to go down to get going.
The best way to work with your eventual offshore team, to facilitate seamless collaboration across borders.
How to harness talent in worldwide talent pools, scaling beyond borders in a 'new normal' of recruitment and delivery.
Developers are the heart and soul of your tech team, so it's important to find and onboard the right talent. Top-tier skills can level up your development operations, speed up innovation, and improve your customers' experience. With the right offshore partner, you're able to tap into worldwide talent pools and access the skills that you can't always find at home while keeping costs optimal.
And, while they take care of the nuts and bolts of recruitment, setting up your team, the operational and the day-to-day administration — you're able to keep your focus on scaling your business. To uncover everything there is to know about offshoring, download Understanding Offshore Development.
If you want to leverage Bangalore's IT ecosystem, and transform your business, or would like to know more about our dedicated development team model, feel free to reach us by completing the contact form below. As experts in building the best engineering teams in India, we can help you build your A-team.