Solving the US shortage of software engineers with global talent

Stephen Hedrick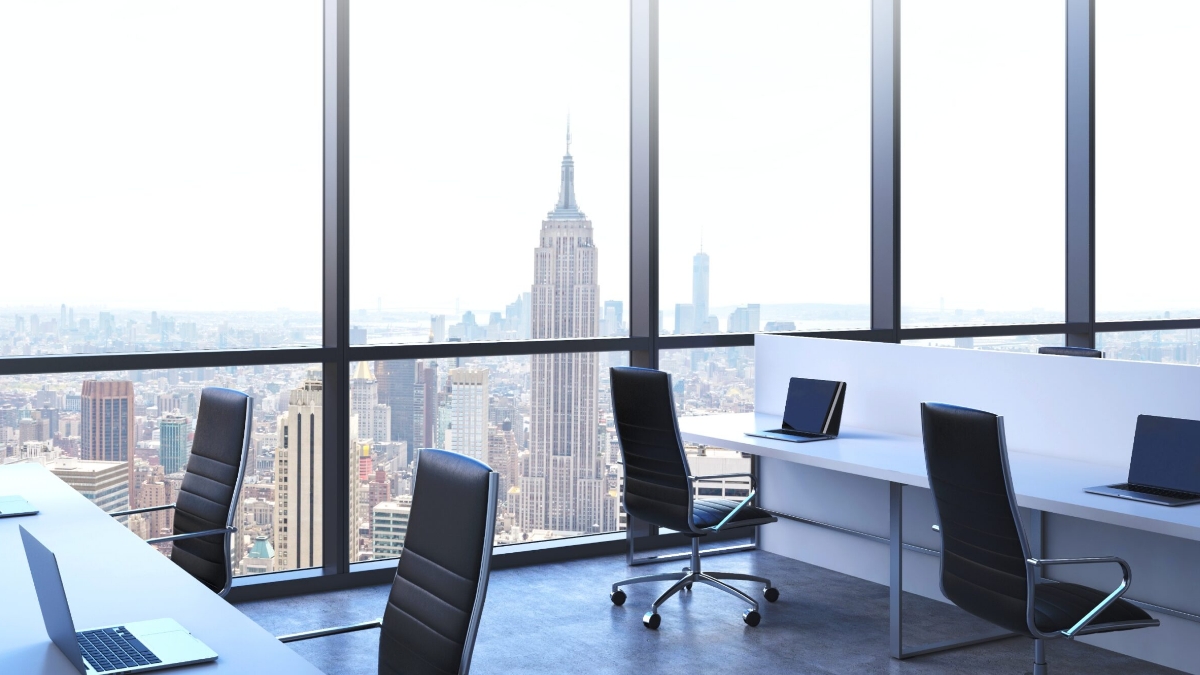 The United States is experiencing a talent shortage unlike anything it's witnessed previously. Like many things post-pandemic, something's simply aren't going back in the bag, and rapid digitalisation is one of them. As banks to automotive OEMs, retail chains to food companies — everyone is transforming and becoming software-centric businesses. Alongside the US shortage of software engineers, the 'Great Resignation' — across sectors including tech — poses a problem. How does an organisation put software at the heart of what they do, if they can't find world-class software development talent? It's simply not possible.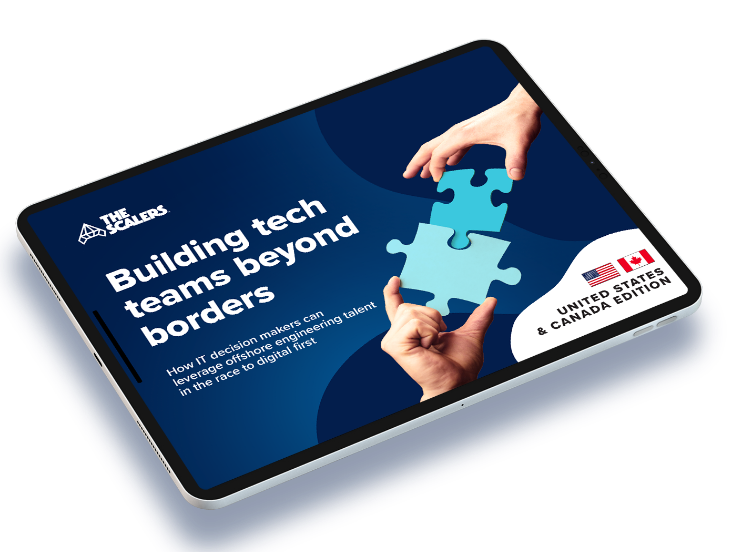 Combating the North American skills gap
How US and Canadian businesses can leverage global talent to scale without limits
DOWNLOAD WHITEPAPER
Why are businesses going 'software first'?
"Digital first", "software first"… these terms ultimately mean the same thing. It means offerings and processes that are as digital as possible, both for your customers as well as you as a business. "Software centric" means putting software to the centre of your business objectives — to a lesser or larger degree than right now.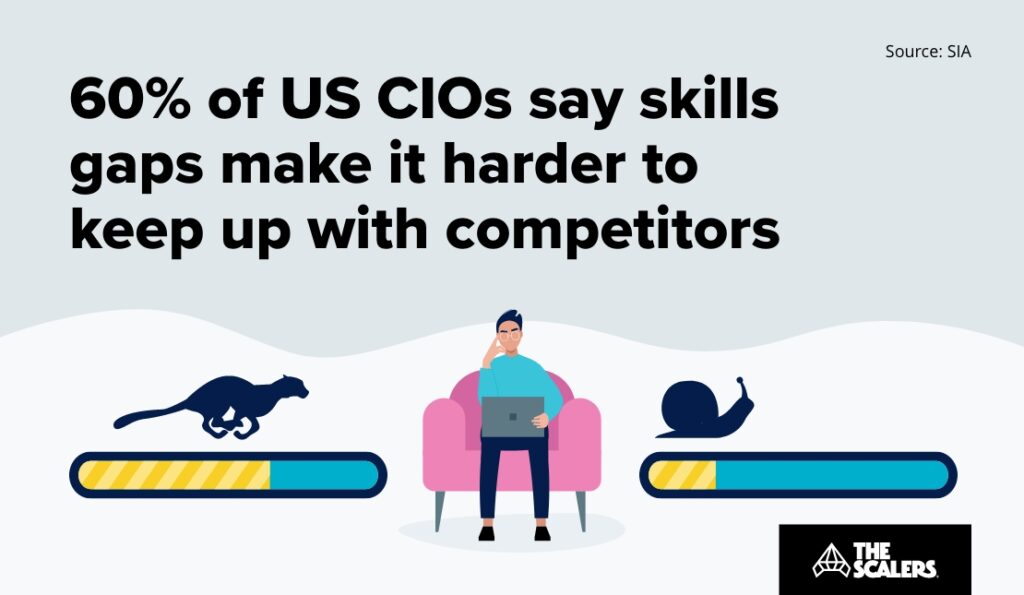 The right engineering talent enables you to put this strategy into action — delivering digital products and services to your customers with fewer correction iterations and quicker overall. Insurance providers, retail brands, manufacturing businesses, and everything in between have been transforming to software-first organisations to keep pace with their rivals in the race to digitalisation. A software-first approach has the capacity to improve the offering and operations across an entire business. For example, for companies with legacy enterprise systems, agile infrastructure enabled by the cloud helps to keep them ahead of the curve.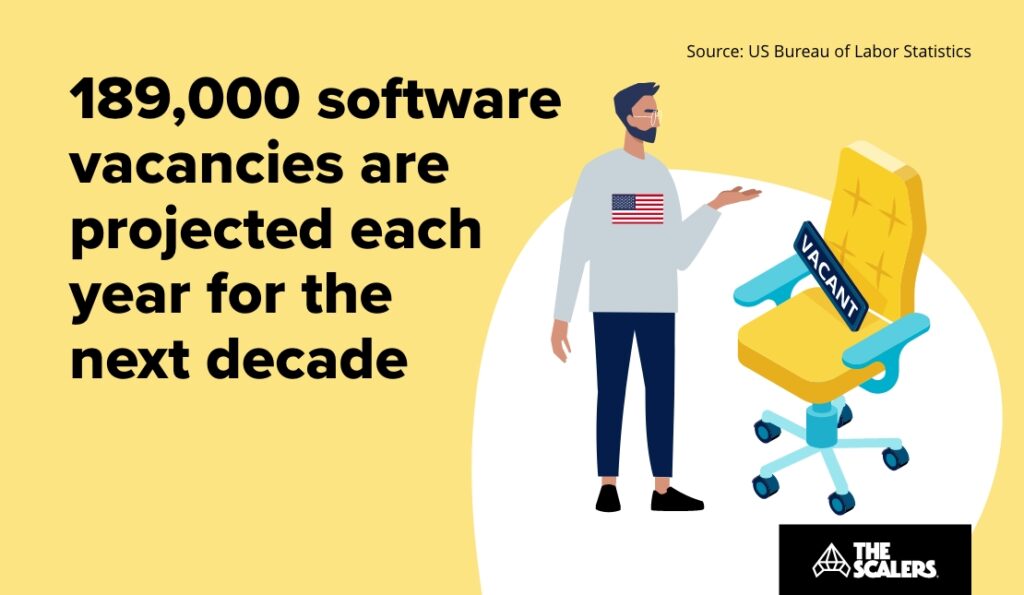 The US shortage of software engineers is a barrier to transformation
A new opportunity exists for companies to update their business model by leveraging software as a strategy. Enabled by innovative solutions, it enables organisations to keep competitive and drive lower costs, drive value, and deliver genuine customer centricity. For companies, the opportunities created by the shift to software centricity are obvious. Quite simply, software is the engine room of today's business. For customers, software is the way they engage with a company — to place orders, request help, apply for credit, view accounts, troubleshoot their problems, and more.
But to achieve this goal, the need for elite engineering talent is crucial. But the US is facing a shortage of software engineers and it's a problem that doesn't seem to be going away anytime soon. Alongside increasingly competitive local talent markets, has the time come for them to look beyond local for their developers?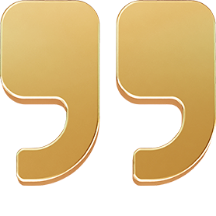 <br /> Elite Indian engineering talent can help you bring innovative customer offerings to market at speed, and meet your strategic objectives faster than your competitors.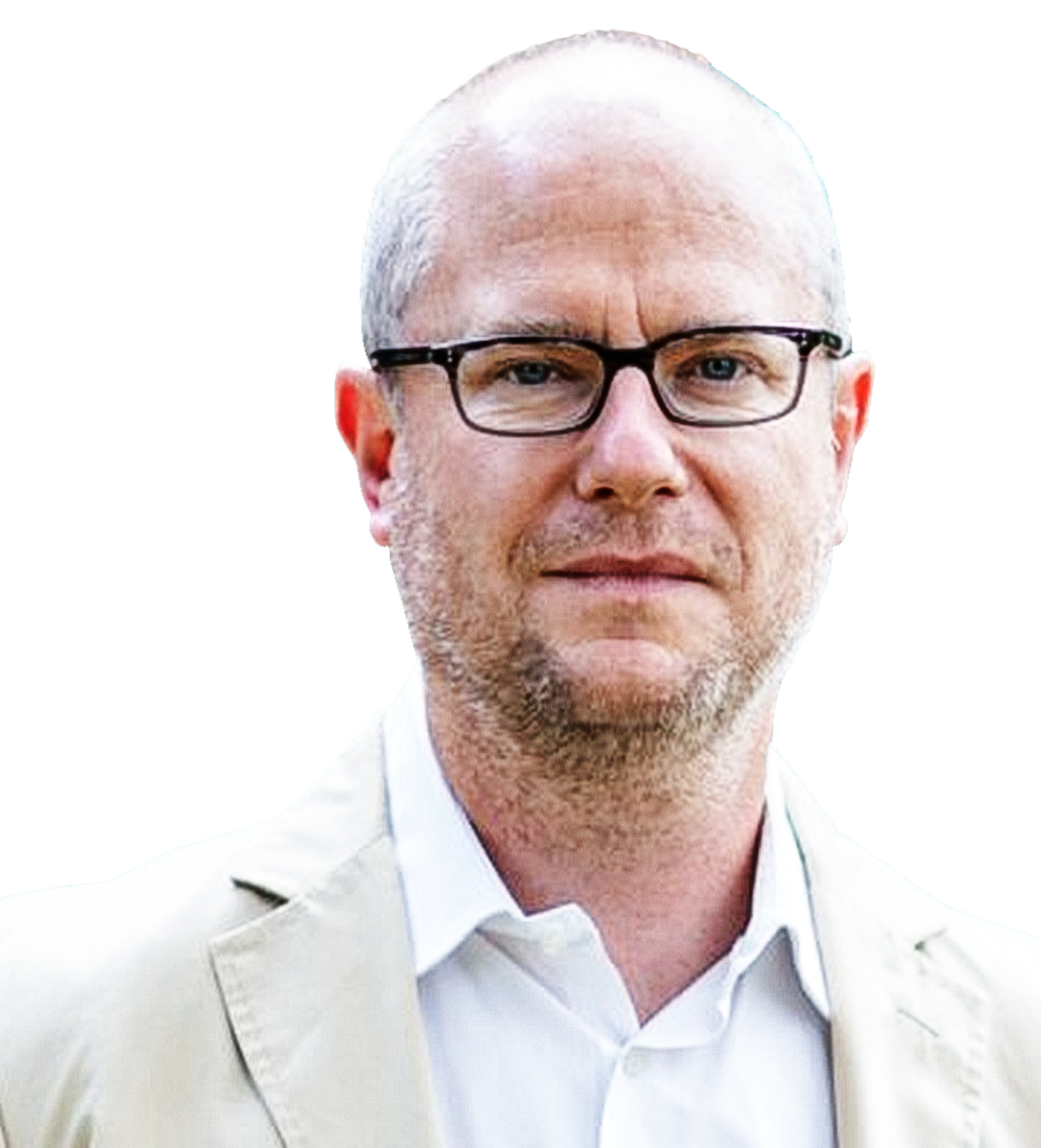 – Stuart Cleary,
Chief Revenue Officer, The Scalers
To outsource or offshore? That is the question
There's an understandable amount of confusion that surrounds the difference between these terms. Typically, outsourcing refers to allocating a one-off project to an external set of developers provided by a third party vendor. There's little to no connection to your business' vision or culture — you're simply one of many clients they're working on in their software house.
It's often cost effective, but the lack of integration into the wider engineering setup can meet mistakes and lower-quality output. Ultimately, this slows delivery and time to market.
Offshoring is when you hire full-time developers — often with the expertise of an offshore partner with eyes and ears on the ground — who're genuine colleagues as opposed to 'outside help'. They're fully aligned with your organisation and understand the long-term goals of your organisation. Quite simply, an integrated development team is a high-value investment and a strategic asset, beyond simply solving the shortage of software engineers problem.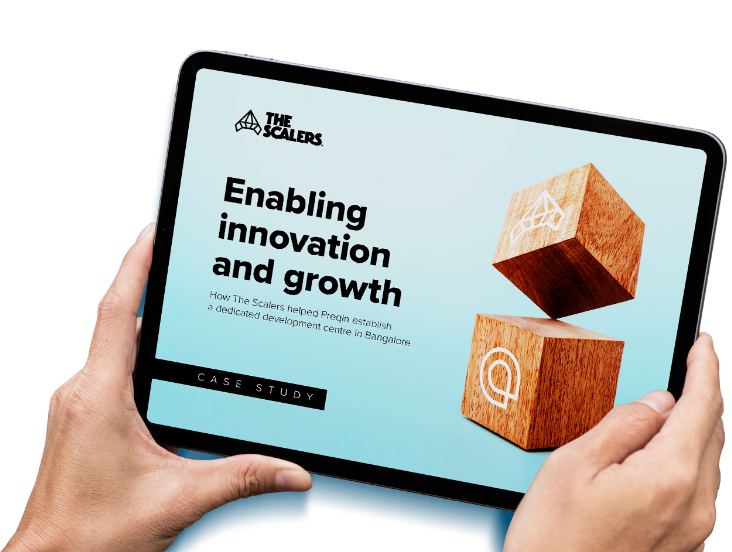 Scaling at speed: Preqin case study
How we helped a fintech establish a dedicated development centre in Bangalore
DOWNLOAD CASE STUDY
Building tech teams beyond borders — the United States and Canada edition
Developers are the lifeblood of your organisation in the race to software-centric business, so it's important to find, assess, and hire the right talent. With the right development partner and the right offshoring model, you can cast your net into global talent pools and access the skills you can't find at home.
A custom-built offshore development team is an integrated extension of your existing setup; you work with the developers the same as you do with your engineers at home — they're full-time, value-adding colleagues, not outsourced support.
It's offshoring that finally works. Our ebook, 'Building tech teams beyond borders' is focused specifically on the North American market and shows you exactly how you can make it work for your business.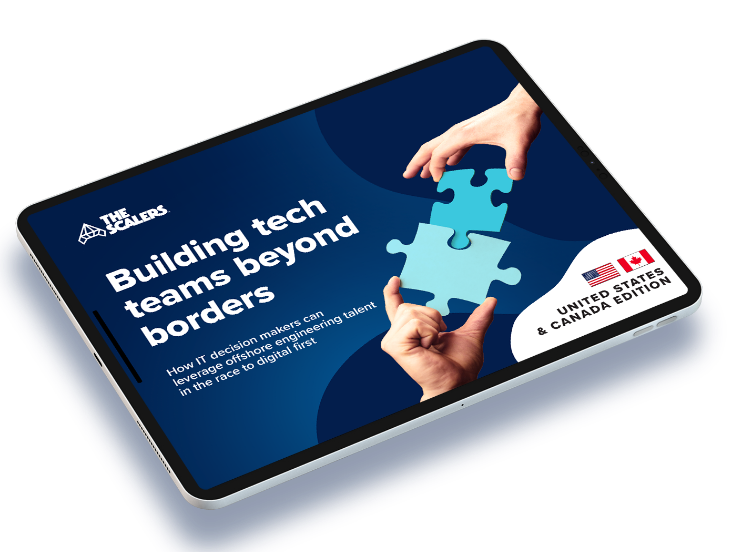 Combating the North American skills gap
How US and Canadian businesses can leverage global talent to scale without limits
DOWNLOAD WHITEPAPER
What will you learn?
Why the pandemic has left businesses in the US and Canada unable to fill key tech roles needed to transform.
How skill-building initiatives are preparing talent for tomorrow, leaving businesses unable to scale today.
That to grow tech teams at the speed needed in today's reality, hiring only locally is no longer an option.
Why offshore teams give organisations a strategic edge to help them accelerate past their competition.
If you're looking to build an engineering team offshore to plug the skills gaps in your business, feel free to reach out to us. One of our senior executives will get back to you shortly and help you move forward based on your requirements.