5 exciting digital transformation trends to watch out for in 2022

Stephen Hedrick
The pandemic situation we live in is moving towards a digital fever mentality. At the heart of almost all digital initiatives is customer experience. Successful organisations will be those who create smart customer experiences. Enterprises are increasingly aware of this, and business leaders are developing sophisticated digital transformation strategies to better the consumer experience. No doubt, digitalisation is reinventing business models and helping organisations compete in a fierce race to digital success.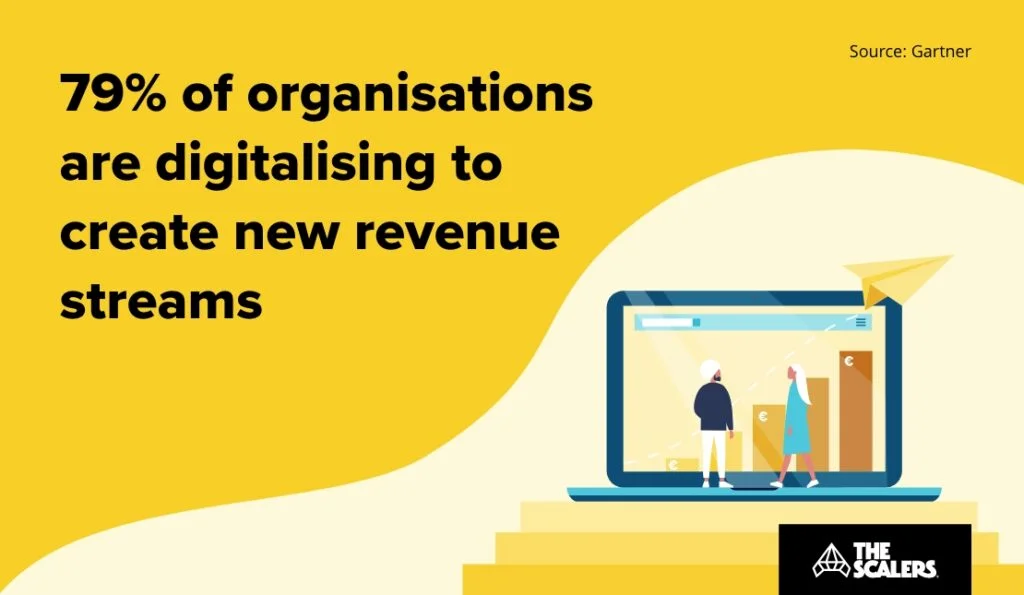 According to a recent study, 79% of corporate strategists claim to be digitalising their businesses to create new revenue streams. Digital transformation is no longer an option for businesses; it's essential to escape their comfort zone, reinvent themselves, and compete in a world beset with innovation. Over the last few years, digitalisation has taken on a new urgency. When the times are changing so rapidly, it's essential to stay on top of trends, so that you don't get left behind.
Digital transformation 2022: current trends you should know
The speed of digital change in business shows no sign of slowing in 2022. As a business owner, you need to be aware of digital transformation trends and be quick to leverage them, to improve customer satisfaction, business productivity, and gain a competitive advantage. Here we list some of the major digital transformation trends that you need to keep up to speed on. Buckle up! Let's get to it.
1. Total experience: adding value to the digital transformation journey
To gain a competitive advantage in today's world, businesses must go beyond creating siloed experiences and focus on providing a total experience (TX) for all stakeholders. it's complex to overstate the importance of TX and how it's redefining the digital transformation playbook. According to Gartner, by 2026, 60% of large organisations will use total experience to transform their business models to achieve world-class customer and employee advocacy levels.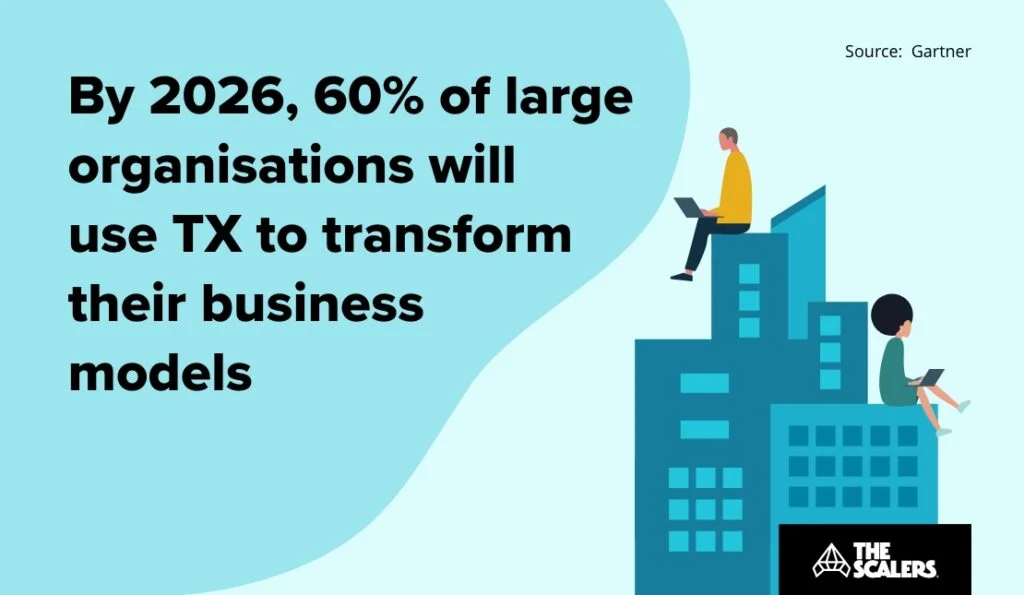 TX enhances the experiences of multiple audiences with services that are more seamless, aligned, and cost effective for the organisation. It supports a more unified culture for customers and employees alike to convene around organisational values of quality and service. An organisation's digital transformation is not complete without TX as an end goal.
2. Tapping into data insights for tailored customer offerings
The pandemic has hastened yet another facet of the digital journey — data-driven approaches to customer experiences. Today, many businesses are looking for ways to reach customers without risking exposure. Social media platforms, ecommerce, and other digital marketing platforms became the champions of staying connected. And, it became clear that customers want personalised experiences. To create personalised experiences, organisations must leverage customer data, it's simply not possible without it in today's market.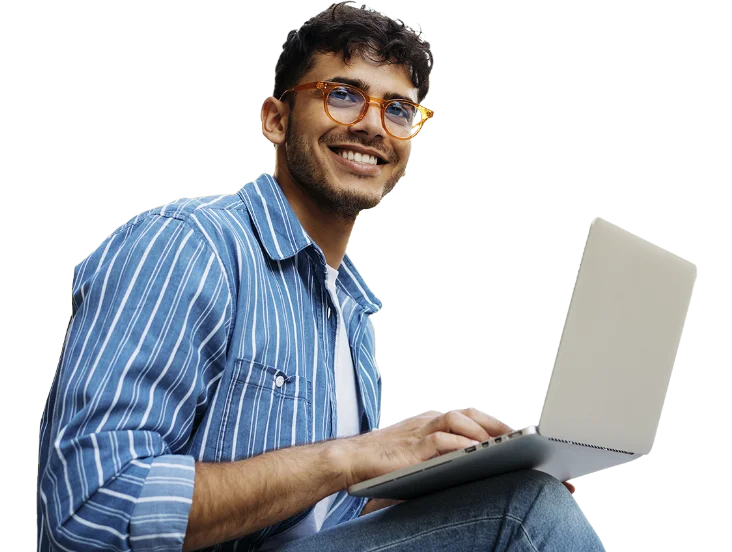 Build an offshore development team
Can't find the skills you need at home? Stop searching and start scaling
LEARN MORE
It's no longer enough to just be available for customers anymore. Instead, businesses need to take this baseline and go further by leveraging technology to offer more streamlined and personalised engagement. This means doubling down on digital to allow two-way conversations. And, tapping into data insights to ensure that each touchpoint is specifically tailored to each individual customer's needs and expectations.
3. Hybrid and connected experience defining the future of work
During the pandemic, workplaces have rapidly evolved — forcing businesses to offer digital-first and connected experiences not only in their customer offerings but also to fuel productivity and retain talent within their organisations. Approximately 20% of the global workforce can work from home most of the time with no impact on their productivity, states a recent study by McKinsey. A hybrid and connected work environment is created with the help of cutting-edge technology, where automation will play a key role. In order for hybrid models to succeed, businesses need to create fair employee experiences and accessible work environments.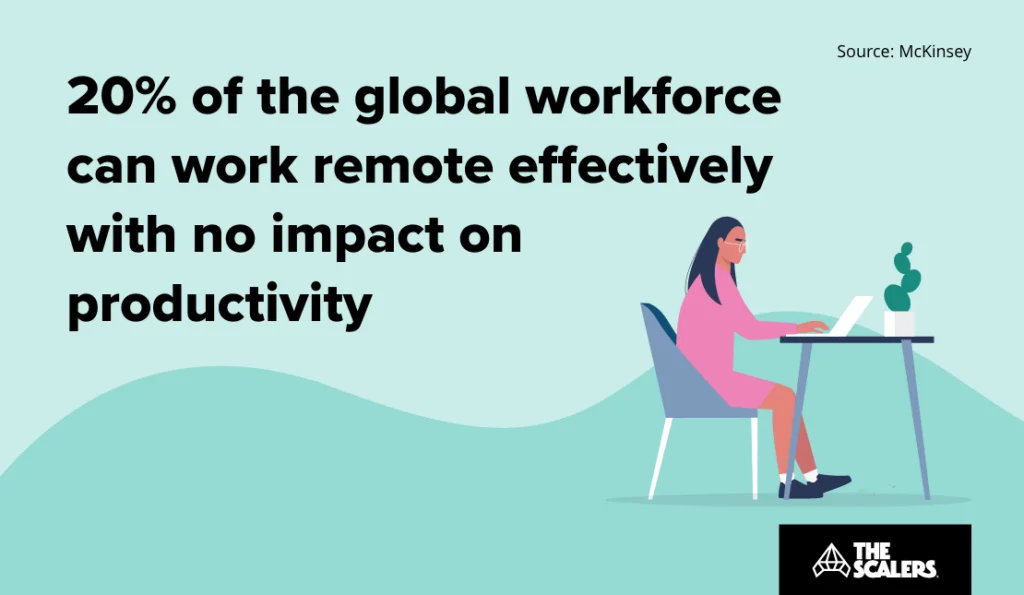 All digital transformation initiatives should be employee-centric and tailored, keeping in mind the employee journey across various roles, functions, and hierarchies. Identifying the right mix of technology and human touch in the organisational processes is imperative to keep employees motivated and connected to the organisation.
4. Continued focus on the potentials of AI and automation
The quantity of data we create is exponentially growing. But it's imperative to remember that the data is only as effective as the Artificial Intelligence (AI) systems we use to manage, and mine it for insights. The implementation of AI will become increasingly vital among digital transformation trends for 2022.
The purpose of harnessing AI is to automate. Hyper Automation is the idea that says: any task that can be automated should be. Essentially, this means that any redundant task without the need for human supervision should be built into an automated process. AI's efficiency may have massive advantages for many organisations.
5. Rapid transformation requiring new cybersecurity strategies
Cybersecurity continues to be the top external concern for businesses around the world. And for the past few years, there have been a number of large cybersecurity breaches. But security and trust are vital for successful digital transformation. If the foundation of the organisation is built on digital technologies; if the customer experience is tailored by digital interaction; then cybersecurity must be built into every aspect of the business.
Today, digital transformation initiatives are more focused on cybersecurity. It's essential for business leaders to understand the fundamentals of cybersecurity. But you also need to probe deeper and ensure that cybersecurity is tightly aligned with the digital strategy of the business.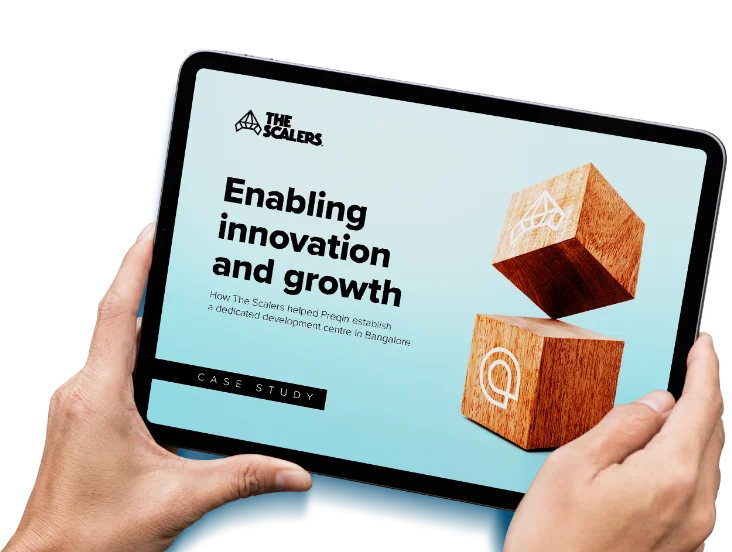 Scaling at speed: Preqin case study
How we helped a fintech establish a dedicated development centre in Bangalore
DOWNLOAD CASE STUDY
How these digital transformation trends will affect your business
Global investments to technologies that enable digital transformation would reach €1.7 trillion by the end of 2022. The pandemic years will be remembered for hastening digital transformation. Organisations that have been traditionally hesitant to adopt new technologies, suddenly embraced digital transformation. This will only increase as organisations are more open and willing to make the changes they need to keep up with the competition. Embracing digital transformation saves valuable resources and generates new revenue streams.
The digital transformation will have a profound impact on the way businesses enter and compete in the market. At the organisations that experimented with latest digital technologies during the crisis, and among those that invested more capital in digital technology than their peers did, businesses are likely to outsize revenue growth than other companies.