Unpacking digital transformation in manufacturing

Stephen Hedrick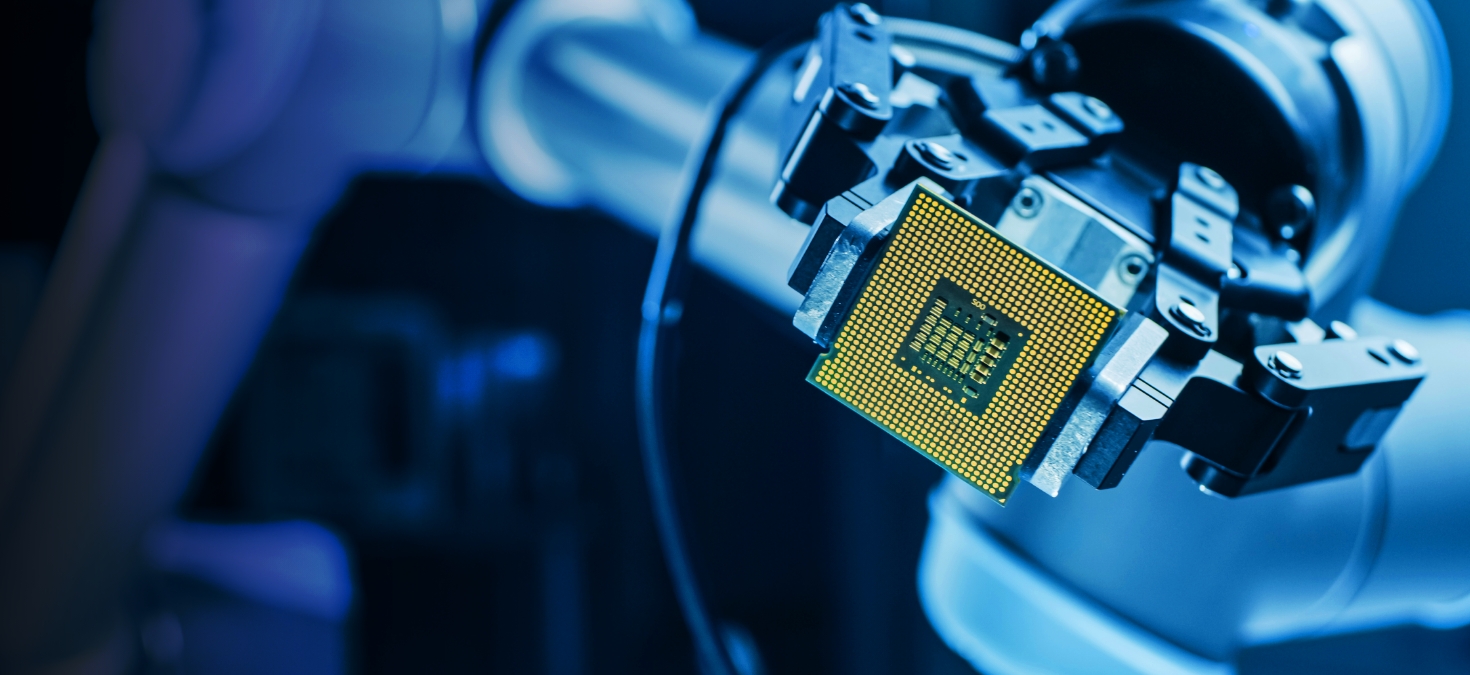 Digital transformation in manufacturing is on the rise. According to Allied Market Research, the global manufacturing market will reach €1400bn by 2030. In this era of digitalisation, businesses must hire talented software engineers to help adopt a laser-focused strategy that prioritises impact, speed, and scalability.
Companies that successfully embrace this new form of digital manufacturing will be much more productive than their rivals. The rise of the platform economy and growing customer demands are increasing the need for organisations to find individuals with high-level tech skills that can help them with the transition.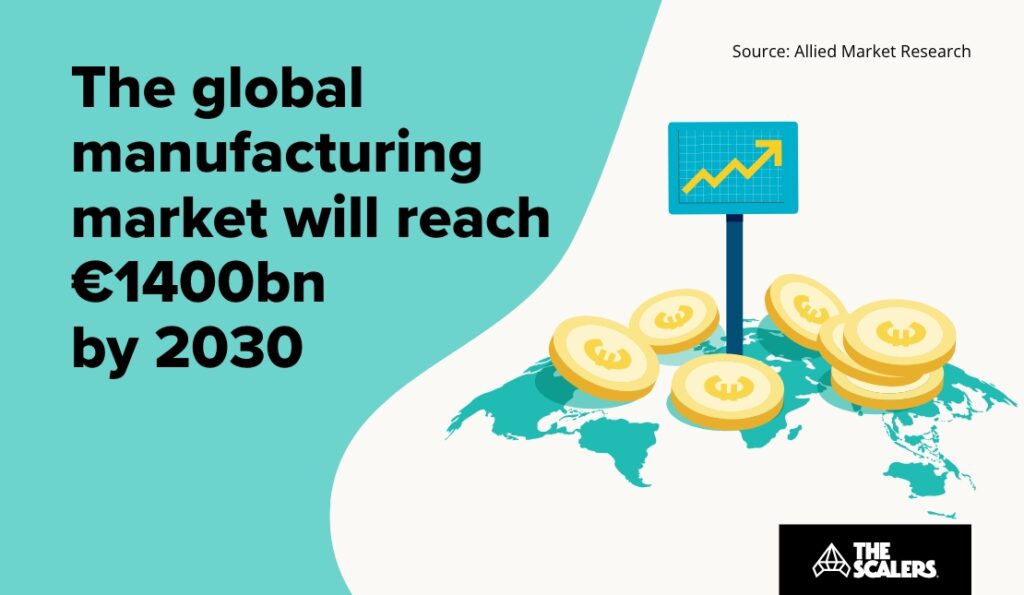 How digital transformation in manufacturing works
Digital manufacturing is changing the face of business. It promises to reshape slow, out-of-date, and inefficient production floor activities and management operations. Companies can create, maintain, and make repairs at the speed and quality they want by employing digital technologies.
Digital solutions, such as AI and ML, drive manufacturing's digital rapid transformation. throughout the supply chain, resulting in enormous efficiency benefits. According to IDC's Worldwide Manufacturing Predictions, by 2024, 60% g2000 OEMs will use data from AI-ML platforms.
Digital transformation in manufacturing requires organisations to implement complex simulation, 3D visualisation, analytics, and collaboration tools into digital manufacturing products, supply chains, and business processes.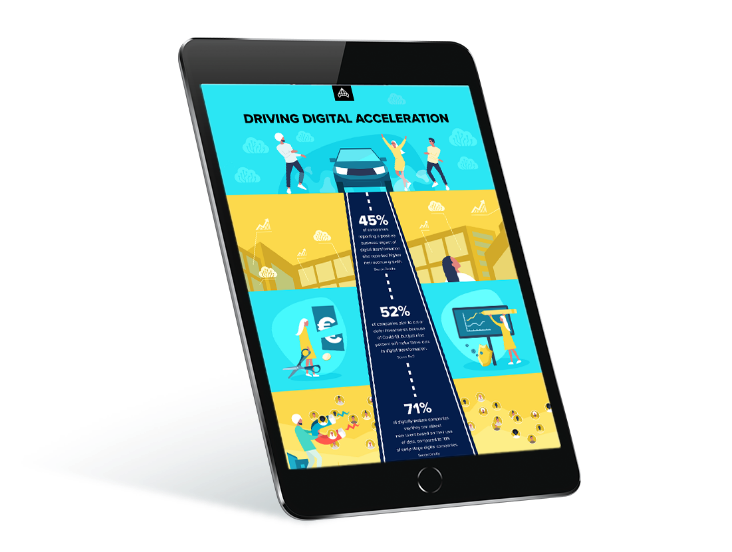 5 Ways To Drive Digital Acceleration
Don't get left behind in the shift to digital business
A successful digital transformation strategy must continuously keep up with the times. This means hiring talented software engineers with the right skills, expertise, and knowledge. Offshore development is an ideal model for recruiting the top professionals in the tech field from across the globe.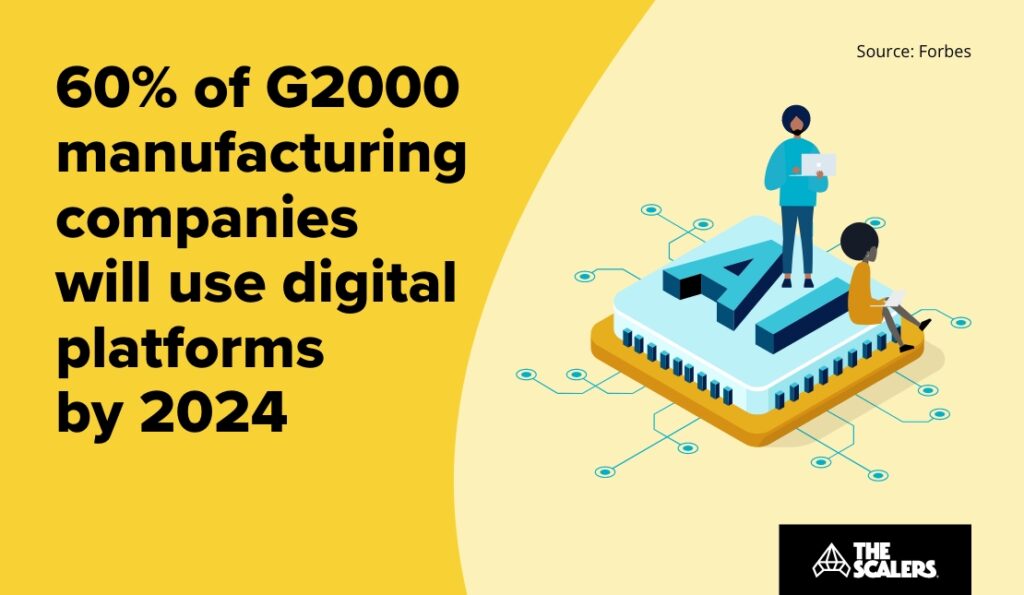 By offshoring software development for manufacturing processes, organisations can:
Recruit worldwide tech top-talent
Boost development operational effectiveness
Boost the level of manufacturing quality
Enhance the client experience
Improve the capacity for making decisions
Maintain a competitive advantage
Respond quickly to market and client needs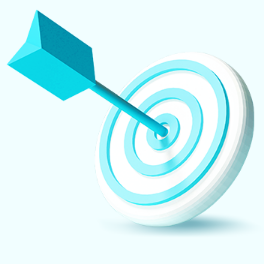 TIP
Build offshore teams to help your organisation adopt the necessary digital technologies to transform manufacturing processes
A new age in digital transformation in manufacturing
Our globe is an intelligent, networked environment. Businesses can comprehend their operations, conduct analyses, and enhance performance with real-time data — digitalising product creation, process optimisation, and delivery. Modern technology makes it possible to open up new business prospects in practically every industry.
Society is approaching Industry 4.0 — the fourth industrial revolution. It attempts to restructure production by enabling a digital convergence of manufacturing operations. Companies across industries are investing heavily in eCommerce, CRM, and ERP technologies to simplify sales and operations management procedures, enhance client experiences, boost revenue, and synchronise business operations.
For manufacturers to undergo digital transformation, they must connect industrial plants, conventional manufacturing, and smart technologies throughout the supply and value chains. As digitisation increases, finding new, creative, and integrated ways to manufacture and produce goods will become even more accessible.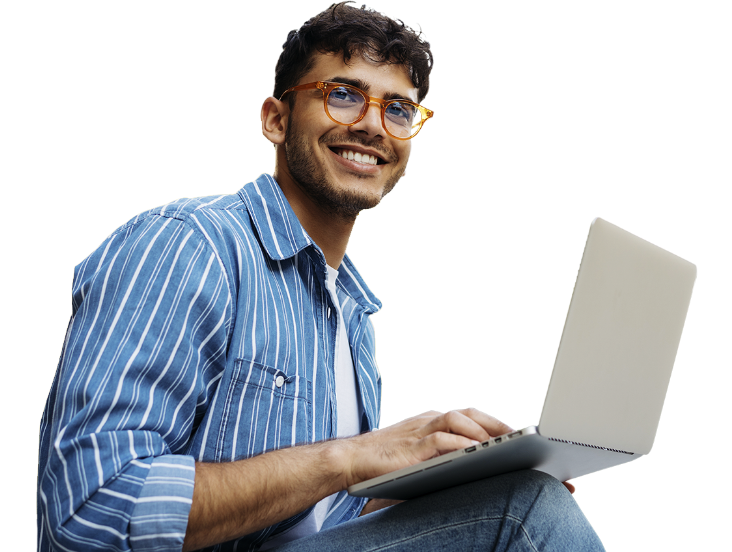 Build an offshore development team
Can't find the skills you need at home? Stop searching and start scaling
LEARN MORE
There are presently five major digital technologies that promise to dominate the future of manufacturing:
Internet of Things for Industry (IoT): technology is altering the manufacturing industry by enabling businesses to follow the production process in real-time and supporting them in making better data-driven decisions through manufacturing analytics.
Machine learning and artificial intelligence (ML & AI): Integrating machine data across the supply chain provides insights into every aspect of the production process. Thus, "data quantity" and "computer power" have emerged as the primary justifications for using AI-led technologies in industrial firms.
Manufacturing Robots: Automating monotonous activities, lowering the margin of error, and freeing human workers' time for more fruitful duties are all benefits of manufacturing robots. Robotics technology will advance as robots become independent, adaptable, and cooperative.
3D Printing: This technology enables businesses to produce prototypes more quickly, affordably, and with better performance. This means less time to launch goods, boost profitability, and promote operational improvements.
Virtual and augmented reality: AR helps workers make better decisions and speed up assembly. They can learn to do tasks more quickly and efficiently by having data displayed on an actual item.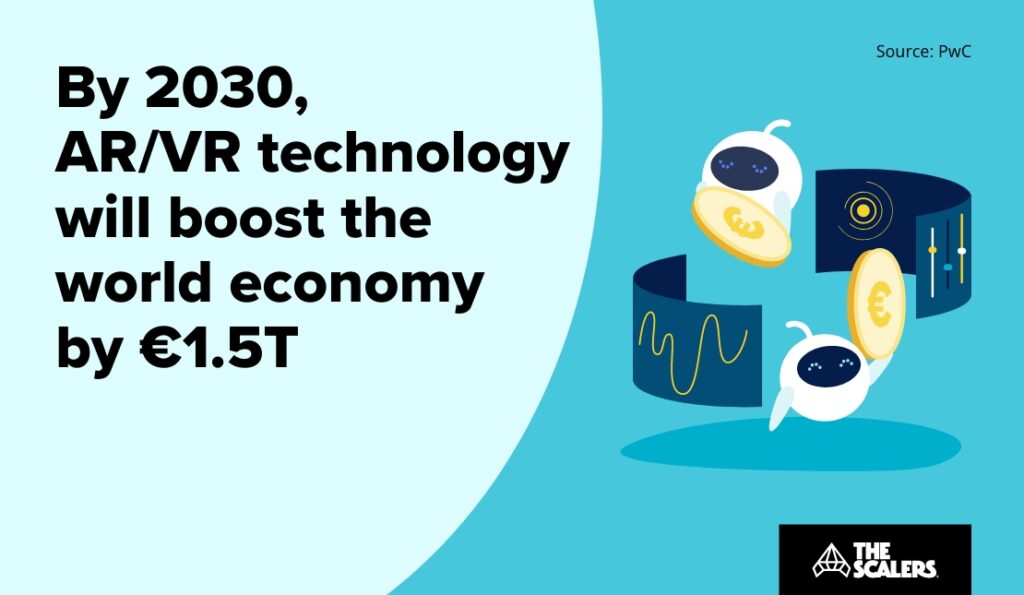 Overcoming challenges facing manufacturing
Due to budget and investment restrictions, employee resistance, and communication problems, organisations may be reluctant to undergo a digital transformation in manufacturing. However, by slowly digitising processes, an organisation can look into inefficiencies and find better resource allocation methods.
Without a talented team of developers, transformation initiatives may challenge an IT Department's development infrastructure and technological stack. Recruiting individuals that understand the advantages and potential of these digital technologies is crucial.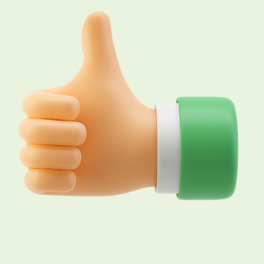 BEST PRACTICES
Any effort must take scalability into account. Building a scalable plan based on previously proven effective strategies is the most trustworthy strategy for growth.
In summary
Smart factories are disrupting the industrial and manufacturing industries. New digital technologies are helping organisations increase operational effectiveness, optimise various business sectors, and foresee changes before they happen.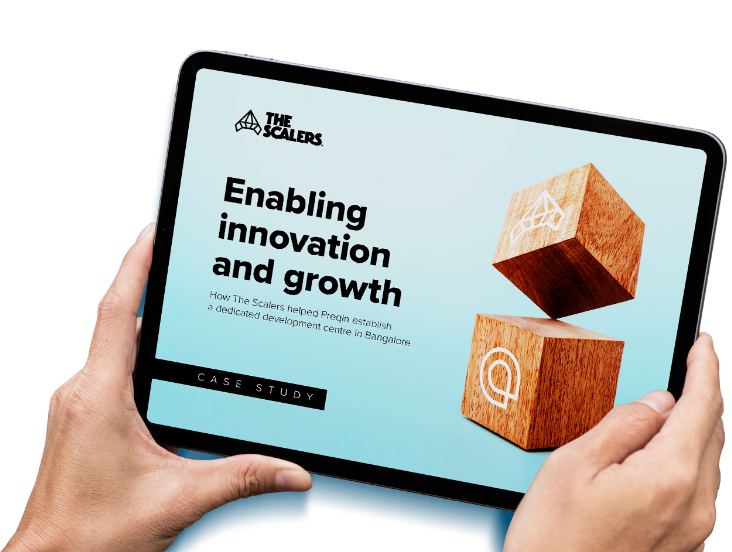 Scaling at speed: Preqin case study
How we helped a fintech establish a dedicated development centre in Bangalore
DOWNLOAD CASE STUDY
As manufacturing becomes more digitised and ubiquitous across industries, organisations need to build teams of software developers who can spot new-age and emerging technologies and integrate them seamlessly into their existing setups. At The Scalers, we help our partners find the experts they need to advance their business and transform their processes. Reach out to us to find out more on how we can do the same for you.
KEY TAKEAWAYS 
Digital technology may help manufacturers increase operational efficiency, optimise different business sectors, and predict changes before they happen.
By offshoring digital manufacturing processes, businesses can improve their understanding of supply and value chain concerns.
Teams of dedicated offshore developers can bring about 'Industry 4.0' by digitising manufacturing processes.