CHALLENGE
Deliver at speed and streamline operations
For a software agency, having talented in-house developers is crucial. To allow flexibility in a burgeoning startup, Smart&Geek were relying on expensive freelancers, alongside an underwhelming partnership with an outsourcing centre in Morocco. The CEO knew they needed to find an affordable, skillful team to deliver projects at speed without compromising margins. More than that, he needed a team that could adapt to their workflow, and integrate with the Paris team.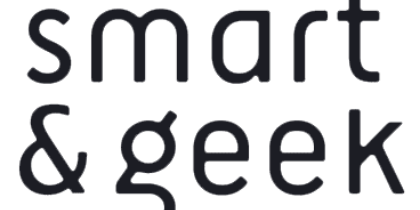 Location:

Paris, France

Industry:

Software development

Number of employees:

25+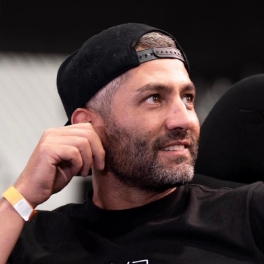 Jean Mariotte
CEO and Founder, Smart&Geek
"As a software agency, we must move fast, and deliver quality projects while maintaining healthy margins. Building our team in Bangalore allowed us to intersect the three, by hiring a talented team for 50% less than the cost of doing so in Paris."
Meeting of the minds
Emilien and Deepak, the Co-Founder and COO of The Scalers, met with the relevant stakeholders to establish needs and discuss offshore solutions. They learned about the company culture, as well as all of their main pain points — Smart&Geek had an instinctive understanding of their target market, and the ability to manage complex projects across diverse areas. The problem was that hiring locally couldn't deliver the skills needed to take the business to the next level.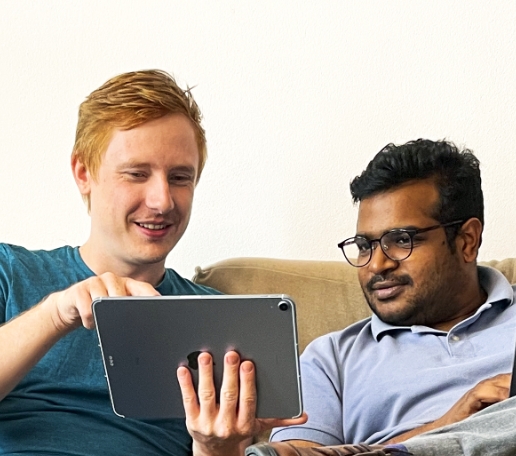 Building a world-class team from scratch
The Scalers agreed to build Smart&Geek a dedicated development team in Bangalore, where they could access elite Indian engineering talent and take advantage of our fully managed operational model. Within the first six weeks, a complete employer branding strategy had been deployed, and the recruitment team had hired experts in 5 key areas: senior PHP, HTML, CSS, and quality assurance engineers.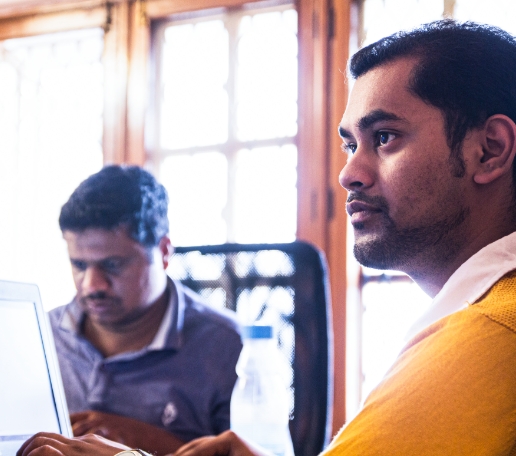 Smart&Geek Bangalore takes shape
By understanding Smart&Geek's workflow and their goals, The Scalers could craft a complementary development team that would work smoothly and collaboratively. After six months, the full 18-developer team was finalised. To ensure the developers hit the ground running, a local management team was put together to organise the development centre and communicate with Paris. With this infrastructure in place, the development team was ready to take on more ambitious, complex projects.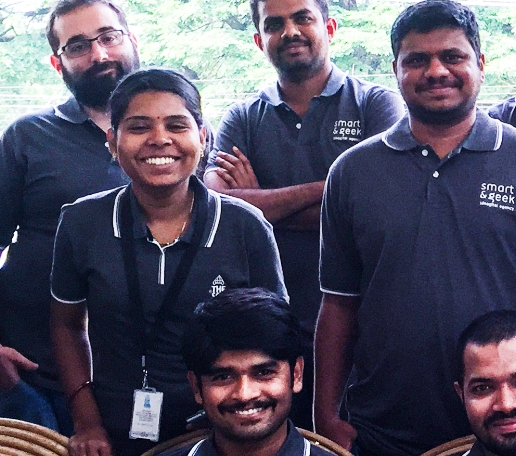 Positions hired:
Technical Director
Senior Architect
Senior Android / Java
Developer
Senior iOS developers
Senior PHP Developer
Manual Test Engineer
Senior Drupal
Developer
Senior UI Developer
UI Developer
Technologies
Java, PHP, HTML, CSS, Xcode, Swift
The smarter way to set up offshore
Using on-the-ground knowledge The Scalers provided setup for Smart&Geek in Bangalore, including legalities, taxation, payroll, and administration. Coinciding with the initial recruitment process, The Scalers secured Smart&Geek a dedicated office space in their high-spec business centre. It was 'Smart&Geek branded', and furnished with top-line equipment. Managing the set up ensured that stakeholders could focus on their business and not administrative procedures.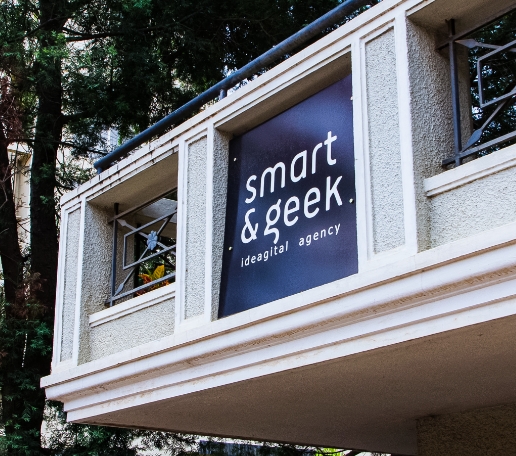 Thinking one step ahead
To ensure Smart&Geek's security was watertight: The Scalers set up a comprehensive framework, including both passes and patrol guards, and NDAs for workers. With that, their offshore centre was completely operational and delivering what Smart&Geek needed. They were allocated a dedicated Partner Success Manager to look after the offshore team on the ground and provide monthly and yearly reports to the relevant stakeholders to keep things running smoothly.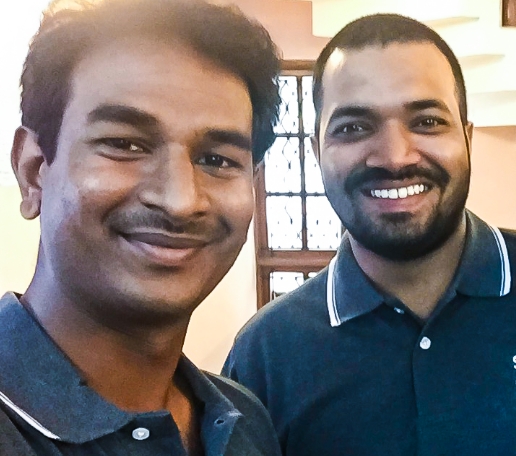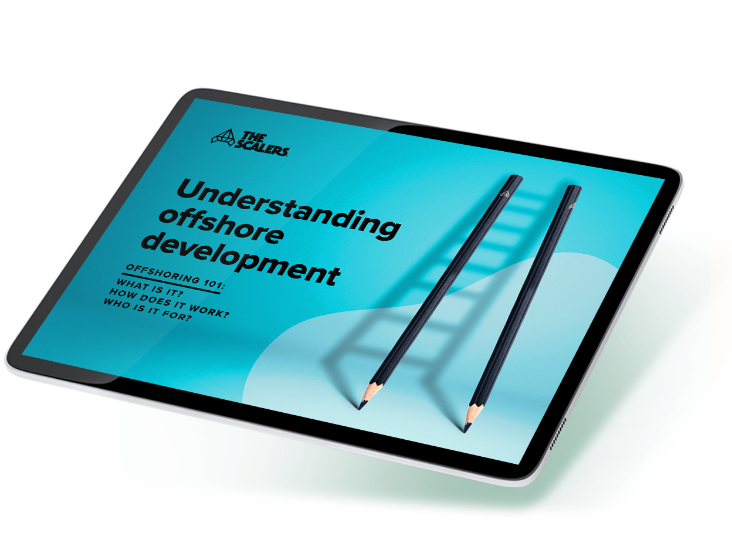 Understanding Offshore Development
Your crash course on everything offshoring.
What is it? How does it work? Is it for you?
DOWNLOAD EBOOK
The offshore model that works
The Scalers' recruitment team helped Smart&Geek with web projects, application development, manual quality testing to speed up and streamline delivery. The 18-strong team of engineers were continually engaged by the Chief Happiness Officer that was allocated, and the simple scaling that's built into the offshore model allowed Smart&Geek to add new technologies and languages as and when required, which is key for an agency working on a multitude of web services.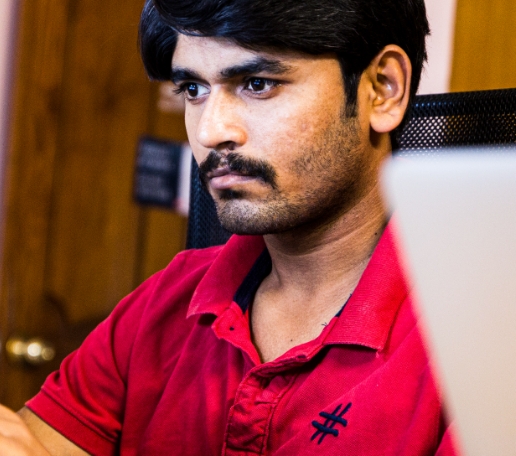 Threefold increase in output
Having a dedicated development team in India allowed Smart&Geek to ship products to their customers faster than before, and to lower costs. As well as making the organisation more fiscally efficient, the Bangalore team helped Smart&Geek to increase output three times over. Smart&Geek remain committed to 'designing the most elegant and creative solutions to make things work… like magic'.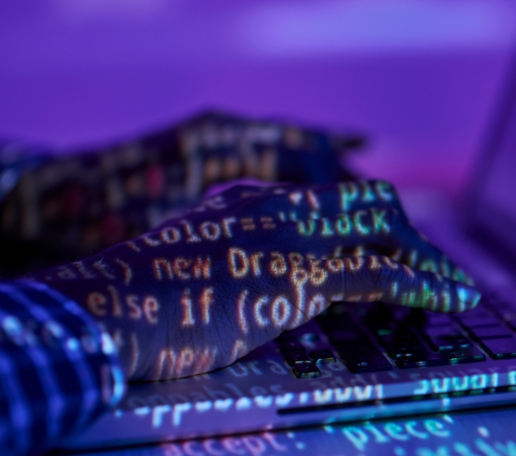 RESULTS
Smart&Geek raises the bar
The Scalers' commitment to creating a team which complemented the office in Paris resulted in seamless integration, with Smart&Geek setting their sights on even greater achievements in the future. With talented software engineers working on every project, they now lead the competition, delivering work faster than ever before. Quite simply, the offshore team in Bangalore gives Smart&Geek the edge over their competitors.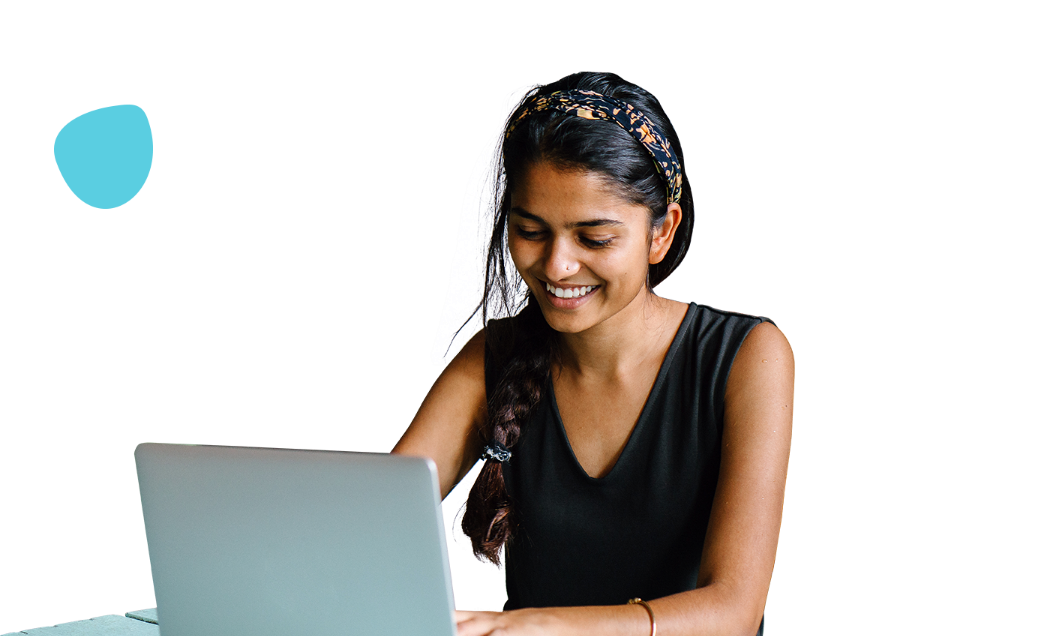 Key achievements
World-class offshore team built and run in Bangalore
Three time increase in output
Services deployed quicker than before