Introducing: 'Scaling Beyond Borders' — A report on building tech teams after 2020

Tom White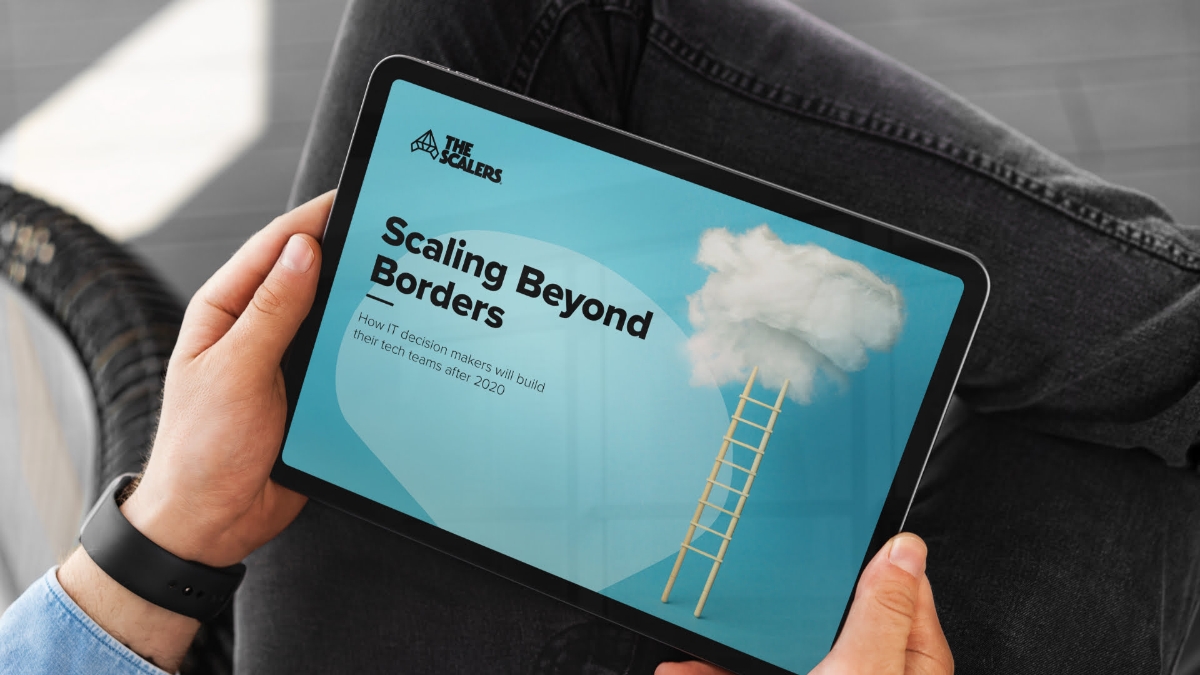 Recent events at home and abroad remind us of the power of shared experiences. For the first half of 2020 we've all, in one way or another, been affected by the Covid-19 pandemic — perhaps in some ways more trivially than others. And, even as restrictions, lockdowns, and quarantines begin to ease at their respective rate from country to country — it's a global event with global consequences which will continue to be felt for quite some time.
Businesses in Europe are beginning to open up, with staff now slowly but surely coming back to the office, albeit with new rules and regulations imposed. For many, the past few months have been their first time experiencing a 'work-from-home' environment.
Building tech teams – what we learned
During conversations with our partners, we understood that having their development teams based in Bangalore didn't alter their operations in any way. In fact, we realised that them having a 'crisis-proof' development team was key — their teams were equipped and set up in a way that meant they could work from home seamlessly.
It planted a seed, an idea that was to become the thesis behind Scaling Beyond Borders.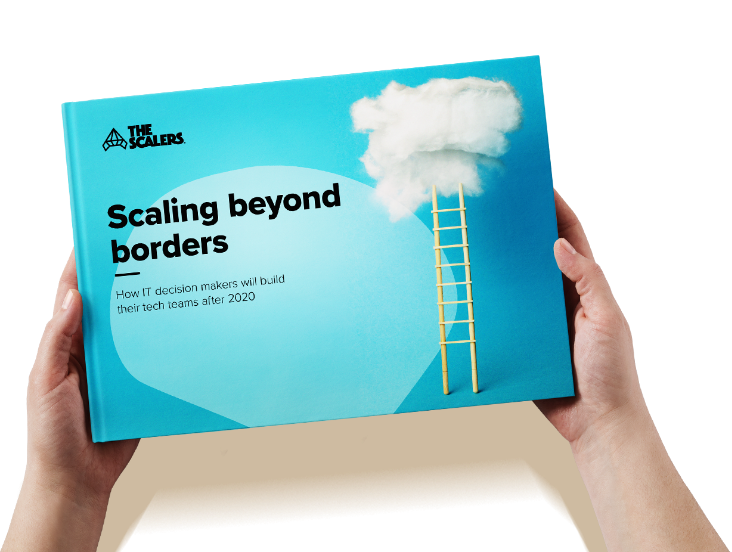 Learn how to scale fast with global talent
How IT decision makers will build their tech teams after 2020
DOWNLOAD GUIDE
Sneak peek
In our new report, 'Scaling Beyond Borders', we explore "how an altered business landscape has emerged in the wake of the coronavirus — forcing adaptation, prompting diversification, posing new challenges, and revealing new opportunities."
We look at businesses embracing global talent pools, and where remote working is a new normal. In our opinion, for businesses to remain resilient and competitive, new practices and technologies will need to be adopted, and a new working culture embraced.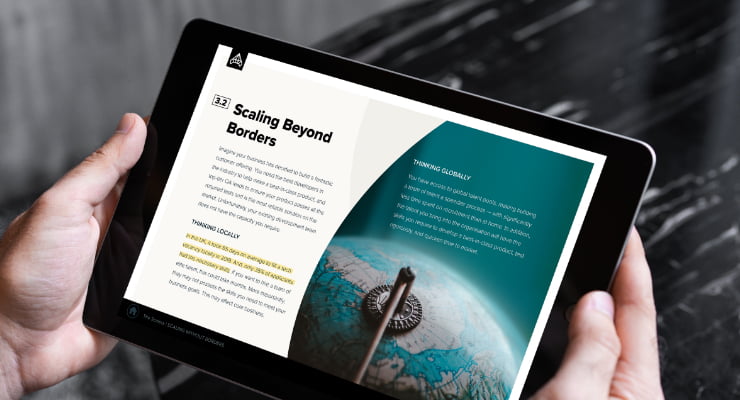 Changing attitudes
If working from home has become normalised in the minds of business leaders and the people whom they manage — then by extension the notion of remote teams being just as much a part of the business as 'home' teams has become normalised also. Whatever objections businesses may have had regarding such a development scenario, the pandemic has shown businesses that with the right technology and culture, it can work… sometimes even better than workers onshore.
It is highly likely we'll talk of a Before Covid and After Covid when we talk about changing attitudes in regards to remote working, and by extension, remote teams.
Other shifts that are taking place include the view of technology as a key driver of value, not merely a support function, as well as the central role of CTOs, CIO, and other IT Decision Makers in helping to facilitate this.
Building tech teams: from cost focus to talent focus
For quite some time, when one spoke of building development teams abroad there was an immediate focus on labour cost, and not on the added value, such a setup can bring to an organisation. It was seen as an 'other' team, somehow distinct and separate from the existing development structure. This labour-cost focus, among other things, is what we categorise under the heading 'Offshore 1.0' — an outdated mindset that's being moved aside by fresh ideas.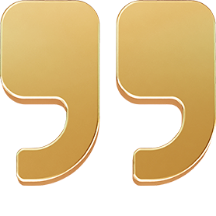 Offshoring used to be about finding a price you couldn't get at home; today it's about finding the skills and people you can't get at home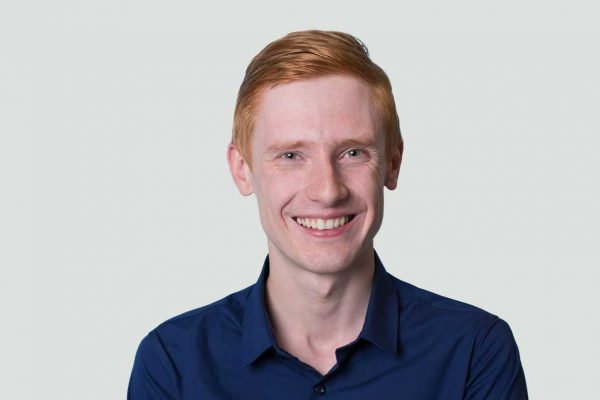 Emilien Coquard
CEO, The Scalers
Crisis proofing your operations
Obviously one of the core issues that the pandemic has raised is vulnerability. Delivery can be interrupted, disrupted, or worse depending on the specific circumstances. The technological setup of offshore dedicated development means the team is always ready to work in a distributed fashion should standard operations be disrupted.
They are used to working across continents and time zones, an office in Bangalore and HQ in Europe for example — switching to a distributed WFH setup is seamless and simple.
A study published in 2019 reported that working remotely can "improve employee productivity, creativity and morale" on the condition that employers properly understand the nature of remote work and implement the necessary strategies to foster collaboration.
When companies build tech teams, it's super important to ensure the technology is in place to be remote ready, in order to continue operations with minimal disruption when required.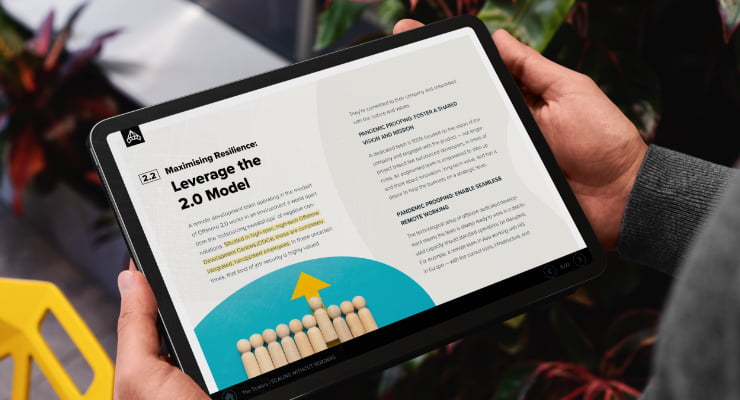 Offshore 2.0: development redefined
Businesses have realised that this way of building tech teams gives them access to untapped pools of highly skilled engineers without the limiting premises prices facing firms in cities such as London or Paris. And, these dedicated developers are fully committed to the business as a whole, acting as an augmentation of the current 'onshore' team — and not as external engineers hired on a project-by-project basis.
The dedicated developers are completely embedded into the organisation, sharing the ethos and values — but sourcing these talented candidates can be tricky. Plus, it's incredibly important to have an expert on the ground who understands the laws, regulations, and culture of the extended team's location. That's where a trusted partner comes into play!
In Scaling Beyond Borders we dive deep into the differences between Offshore 1.0 and Offshore 2.0, showcasing how the latter is a winning ticket for a vast array of companies — and not only ones hiring development teams — in an age where digital transformation is no longer a buzzword but the norm across industries.
A tried and trusted approach
Our Playbook: 'Scaling Beyond Borders How IT decision-makers will build their tech teams after 2020' shows you exactly how our tried and trusted model functions, including real-life case studies of rapid scaling using global talent in augmented teams. We show how thinking locally puts a business at risk of losing market share to more nimble (and why they are) startup organisations and how embracing an 'Offshore 2.0' mindset can help navigate these testing waters.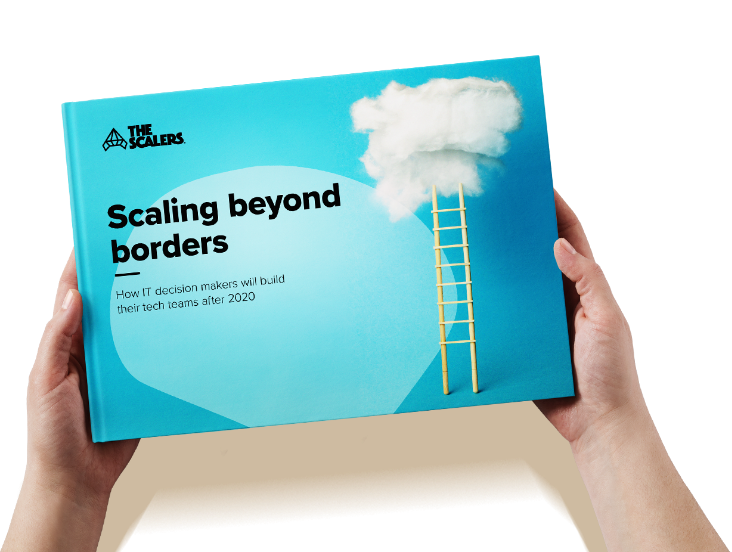 Learn how to scale fast with global talent
How IT decision makers will build their tech teams after 2020
DOWNLOAD GUIDE
Building tech teams in a post-Covid business landscape
Inspired by a drive to transform quickly and innovate with minimal disruption to the core business, in 2020 and beyond we will see: the pursuit of expertise by sourcing talent and skills in global pools, remote-ready technology infrastructure, fluidity between ITDM roles, and a clear vision and understanding of how remote teams can enable organisations to scale swiftly.
What will you learn?
How new operating models are making businesses more resilient, and able to take advantage of emerging opportunities.
How to innovate without disrupting core processes — technology as a key driver of value, not merely a support.
How establishing remote-ready technology infrastructure is key to becoming more 'pandemic proof'.
How to harness talent in worldwide talent pools, scaling beyond borders in a 'new normal' of recruitment and delivery.
To find out more about Offshore 2.0 and how CTOs, CIOs, and VPs of Engineering will be building tech teams beyond 2020, download our latest report.