Finding the right partner for full-cycle software development

Stephen Hedrick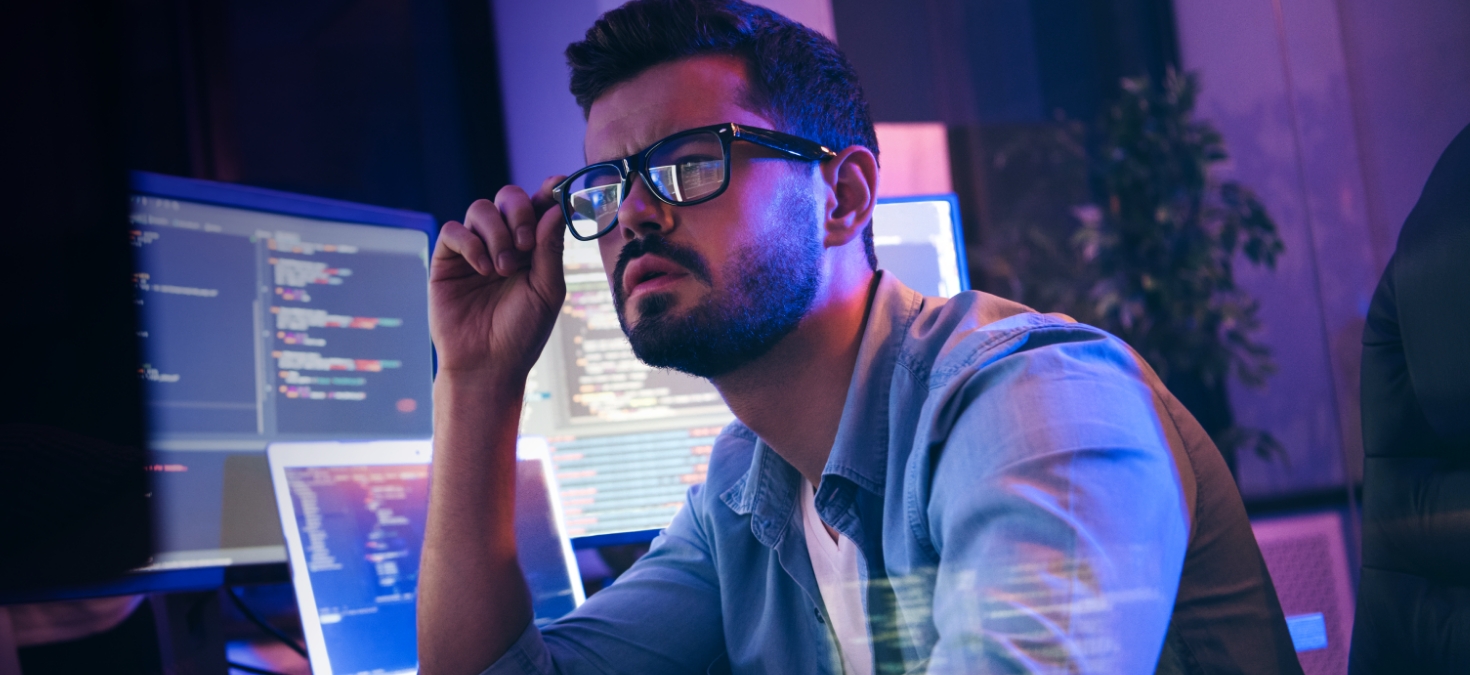 You've got a great idea for a software application – but now what? How do you find the right partner to turn your concept into reality? In today's blog, we'll explore what to look for in a full-cycle software development partner, from their technical expertise to their ability to bring your vision to life.
The benefits of full-cycle software development
Working with full-cycle software developers means you don't have to manage your team daily. Offshoring is an incredibly beneficial practice for recruiting the right software developers for your team.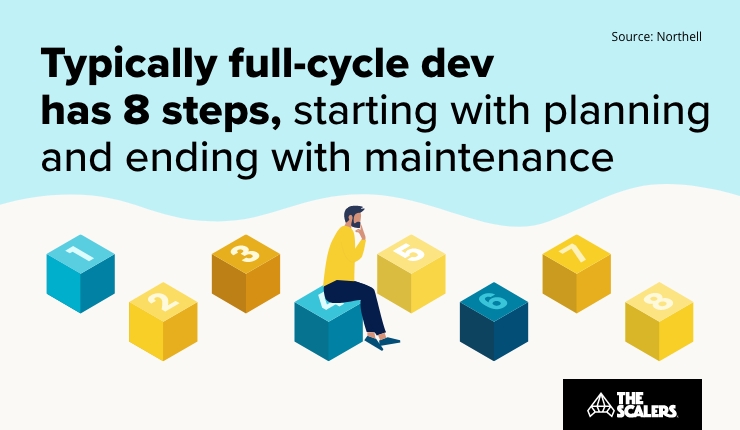 Distributed teams, however, can be especially challenging when located worldwide. Different time zones, work ethics, views, and the distance of teams can make such collaborations difficult. As projects progress, you companies have to manage all stages of the development process to ensure that everyone stays on track. This is why investing in the right partner who can take you through the full-cycle development process is vital.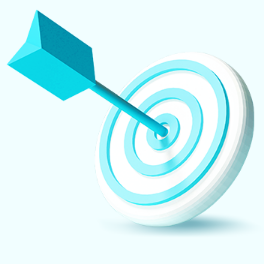 TIP
When searching for the right full-cycle development vendor, it pays to do your homework on your future partner's background.
Companies can fulfil requirements and determine milestones and deadlines by working with one dedicated full-cycle software partner. As a result, companies will not need to manage the project independently, allowing them to focus on what matters–their core business.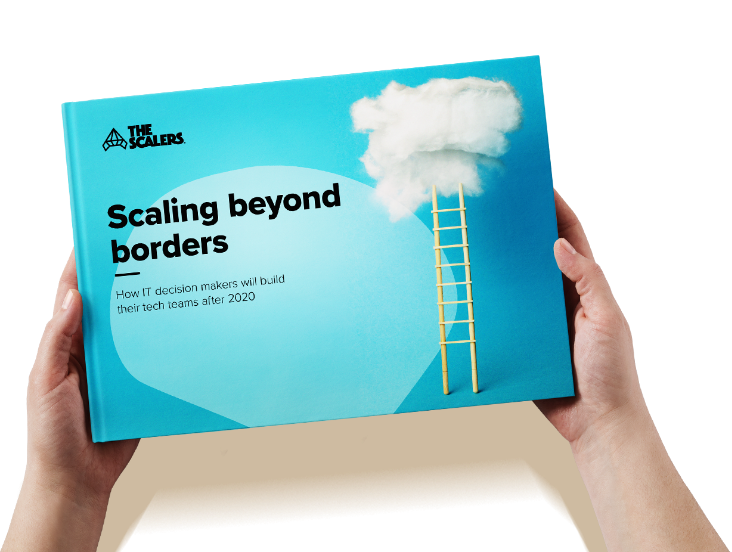 Learn how to scale fast with global talent
How IT decision makers will build their tech teams after 2020
DOWNLOAD GUIDE
A good partner builds teams to handle all stages of development. They act as a hands-on project manager and a great tech partner. Full-cycle development services can:
Simplify the complex software development process and save your company time and money.
Allow companies to leverage expertise and experience in all stages of the software development process, avoiding costly mistakes.
Help you speed up your time to market while increasing efficiency.
Ensure that your product is in good hands and deliver a high-quality product to meet your specific needs and timeline.
How to find the right software development partner
New software development projects require having talent and expertise on-site. A great way to do this is to find an offshore software development partner to take your product from discovery to market launch. But how to know which company you should trust, and how do you choose among the best?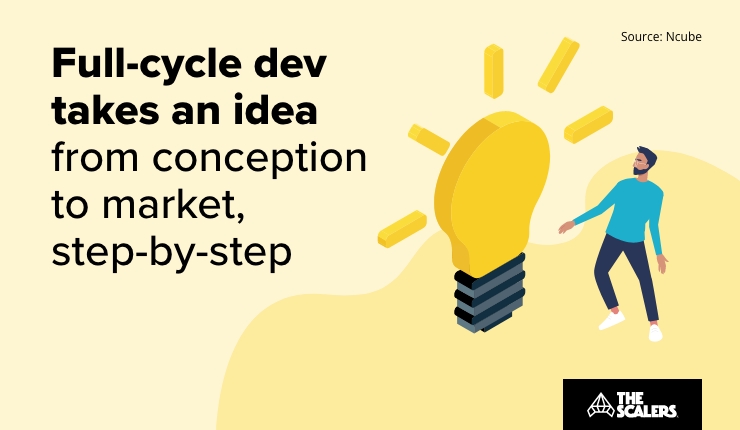 When it comes to finding a software development partner, there are a few things you'll want to keep in mind. First and foremost, you'll want to find a partner with experience in the specific type of software development you're looking for.
Whether web development, mobile app development, or something else, you'll want to ensure your partner has the necessary skills and experience. You'll also want to find a partner with a good industry reputation who feels comfortable working with you.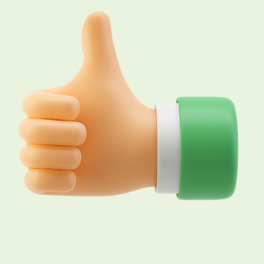 BEST PRACTICES
When choosing a partner ensure that they have a robust process to tailor software development to your specific needs.
Why full-cycle software development is important
The benefits of this kind of development are plentiful. Perhaps most importantly, it allows for better communication between development teams and clients. It also helps to ensure that all aspects of the software development process are considered, from conception to final delivery.
Want to build your development team?
Learn more about our model – the smarter way to go offshore
LEARN MORE
Full-cycle development can help improve the final product's quality by involving all stakeholders in the development process from start to finish; potential problems can be identified and addressed early on. This can save time and money in the long run and ensure a higher quality product.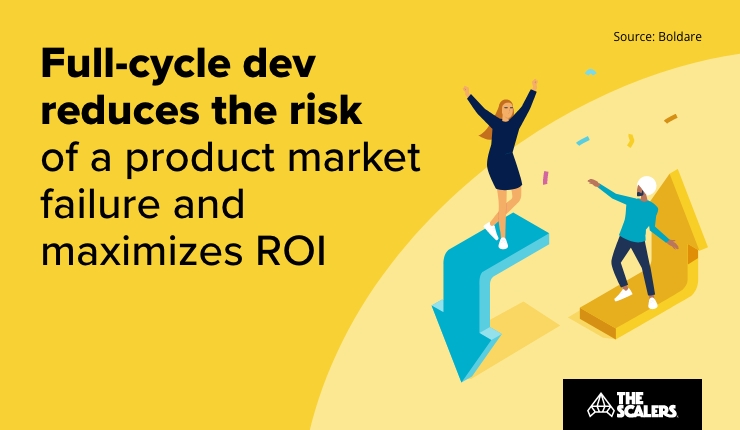 Before choosing a software development partner, consider the following:
Examine their past partnerships
If your potential partner has a successful history working with clients, find out how long their partnership lasted. Find out if they achieved the desired results and left their clients satisfied.
Review their current work
You should check whether the vendor has delivered effective solutions to various clients and has a proven track record of solving problems. It would help if you looked for projects similar to yours. If they have already delivered the desired results to other clients in your industry, they can help you too.
Security is one of the main concerns whenever your vendor has access to your IT infrastructure. Ensure your partner follows the relevant security standards.
Scaling up your solution requires a partner who can help you achieve your needs and goals, which may change over time. You need to scaleto stay relevant over time as market trends change.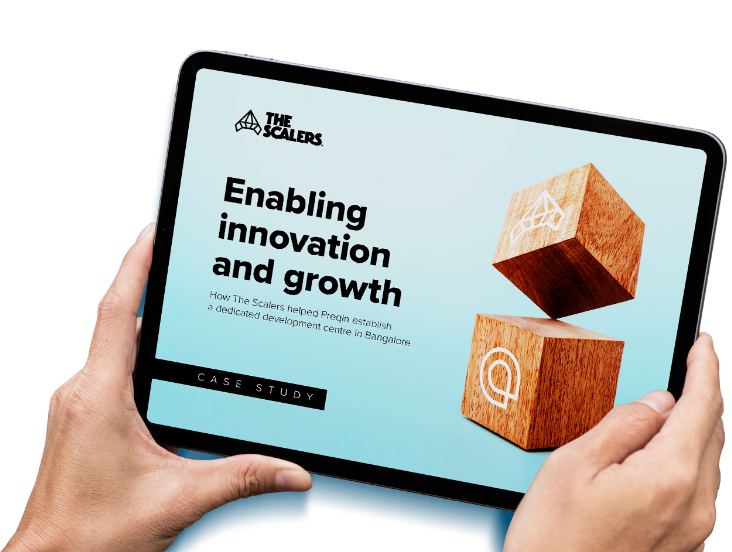 Scaling at speed: Preqin case study
How we helped a fintech establish a dedicated development centre in Bangalore
DOWNLOAD CASE STUDY
Your business needs a vendor to deliver relevant solutions. You should partner with companies with a substantial talent pool covering a range of technologies and programming languages.
You'll need a team familiar with the product to update and fix software over time. Ensure that they provide maintenance and support for your product after development. Ask your potential partner whether they will provide support and maintenance services after your launch.
At The Scalers, we recognise that full-cycle development provides greater flexibility and control over the final product. Our offshoring method ensures that our partners meet their specific needs and requirements. We build teams of software developers that can help our partners in all aspects of the development process.
KEY TAKEAWAYS
Find a partner that understands your vision
Consider your partner's experience and expertise to ensure a successful outcome.
Find a partner with a strong track record of delivering quality software