From onboarding to culture: a look inside life as a PartyLite engineer

Tom White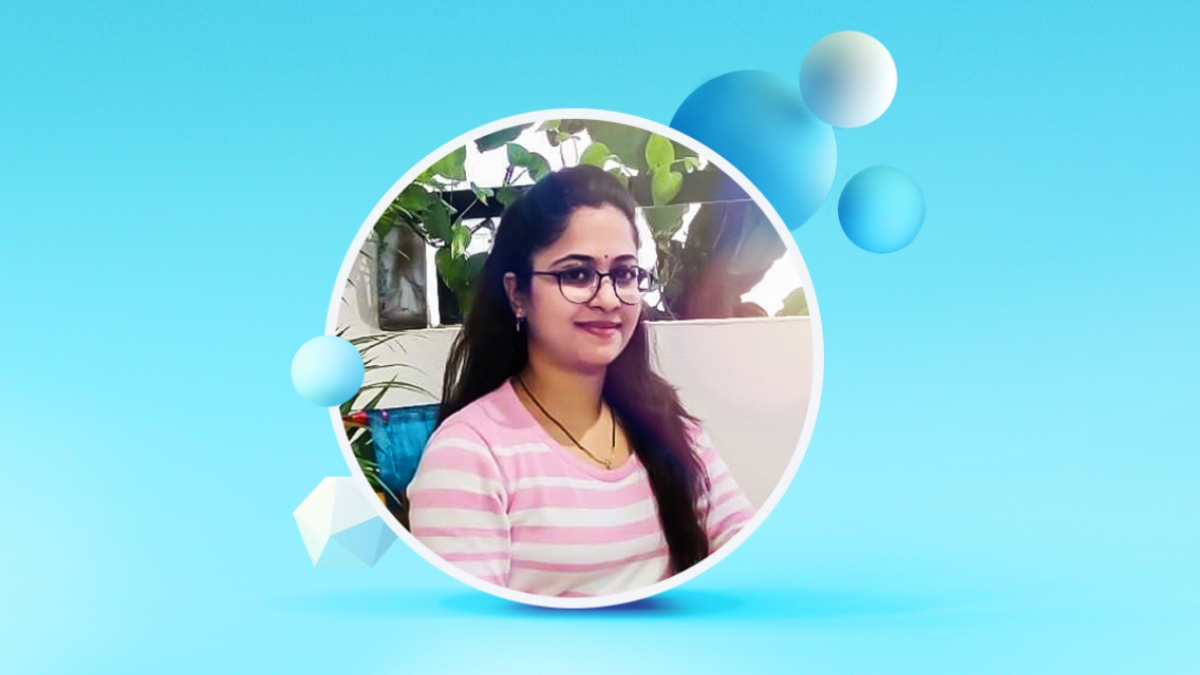 PartyLite, established in 1909, is the global number one party plan company. They sell candles and home decor in 19 countries — across Europe, North America, and Australia, through direct selling and an online network of independent consultants.
The Scalers onboarded PartyLite as our partner at the end of 2020 and have since set up for them a team of four engineers in Bangalore, India.
During the pandemic, with the entire organisation working remotely, onboarding a new partner and helping them build their team was unlike anything we had ever done before. To know more about how we tackled this challenge head-on and hired over 180+ engineers for our partners over the last year, read our latest whitepaper.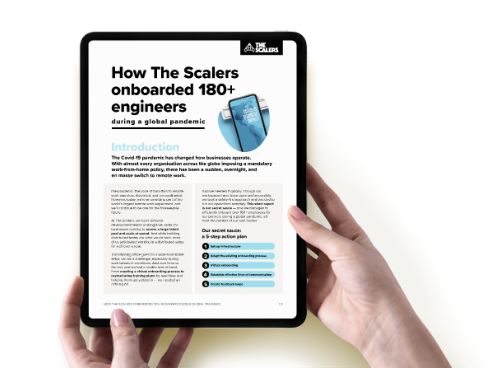 Remote Onboarding: Our Secret Sauce
How we onboarded over 180+ engineers remotely during a pandemic
DOWNLOAD WHITEPAPER
What will you learn?
Our secret sauce: A 5-step action plan to onboard remote employees and ensure they're settled and bought into the company culture.
How we adapted our existing employee onboarding processes during this 'new normal' to mirror real-world practices in the virtual space.
Our 1-day virtual onboarding program — processes and meetings to help new hires get acquainted with the business, their teams, policies, and more.
How you can maintain high levels of engagement and boost employee retention after you've onboarded your new hires.
This piece is an interview with Neha Mahobiya, the Senior JDE Technical Consultant and the first member of PartyLite's team in Bangalore, India. Keep reading to know more about her experience with working for PartyLite, the recruitment process, virtual onboarding, and more!
Q. What do you do at PartyLite?
I'm a Senior JDE Technical Consultant at PartyLite. I oversee all the development and testing projects involving the EnterpriseOne system.
Q. How long have you been a part of the team at PartyLite?
I was actually the first employee of PartyLite's team in India. I joined the company in March 2021.
Q. What made you apply to PartyLite?
In all honesty, when a member of The Scalers' HR team reached out to me about potentially working for PartyLite, I was a little confused because I hadn't heard about the organisation before.
However, after doing some research on my own, I discovered that PartyLite is actually a really well-known company in the US, with years of experience in the home decor industry.
I also had the opportunity to interact with Susan Harris, the Senior Manager of Supply Chain Systems, and Patrick Donnelly from the PartyLite team, and it was a very positive experience. I felt like I had the relevant experience and exposure for the role, and it was an exciting opportunity that I didn't want to pass!
Q. What, according to you, is the best part about working for PartyLite?
For me, it's undoubtedly my manager Susan because she's just so easy to work with. The best part is that even though she's based in the US and we work in different time zones, collaboration is really smooth! In fact, every person in the US team is great — they're great communicators, flexible, and they make you feel completely at ease.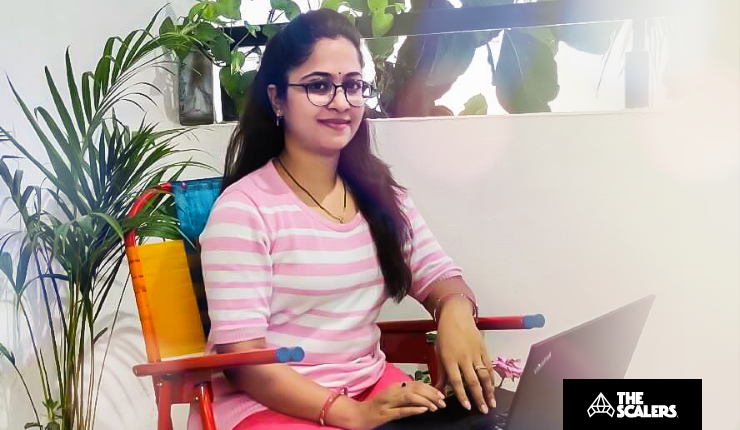 Q. Did you have any concerns about working remotely/onboarding remotely during the pandemic? How were those concerns handled?
None. Personally, I enjoy the flexibility that working remotely brings. You don't have to commute into the office everyday — and you can create a schedule that works best for you.
Also, all communication and collaboration with The Scalers' team and the PartyLite team were always smooth, so there was nothing to worry about.
Q. How would you say collaboration with the rest of your team has been?
I'd say it's as good as it can get. Three weeks after I started working with PartyLite, another person was hired as a part of the Indian team. And though we live in different cities, we connect virtually and work on tasks together. And it's the same with the team in the US too. The physical distance has never been an issue.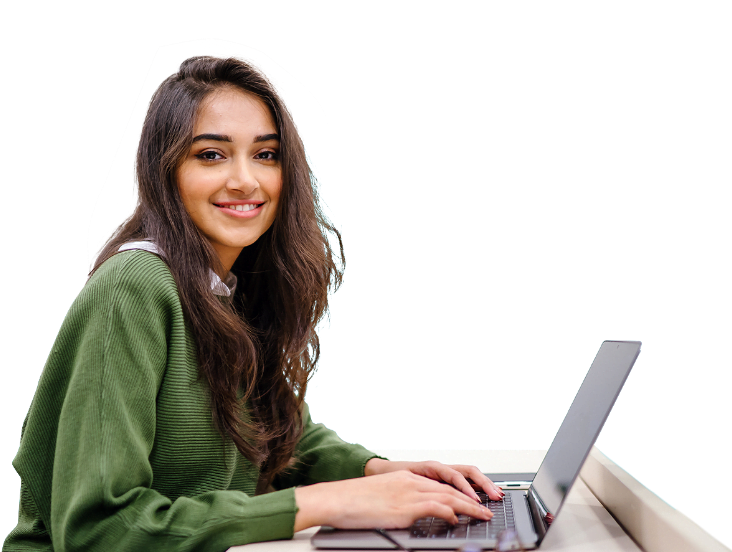 Extend your tech team
in Bangalore
Speed up your software delivery with an integrated and dedicated team
LEARN MORE
Q. Let's talk recruitment — how was your virtual recruitment process?
The recruitment process was fairly straightforward, with different technical and non-technical rounds. There were two technical rounds — one with The Scalers' tech expert and the other with my current manager from PartyLite.
There was also a detailed HR round with the HR Manager where any questions and doubts I had about working for PartyLite were clarified. The entire process was quick, and I didn't have to wait for more than 2-3 days to find out if I was selected for the next round. The quick turnaround time was definitely impressive!
Q. Can you walk me through your onboarding process? What points stood out to you?
The onboarding process, despite being virtual, was hands down one of the best I've ever experienced. I've worked with many organisations in the past, both big and small, but I've never been welcomed the way I was at PartyLite.
Because I was the first employee, an intimate ribbon-cutting ceremony was organised to inaugurate PartyLite's new office space. All safety measures were followed, and it was just a really nice gesture. I was also sent goodie bags with the offer letter, on the day of onboarding and during the ribbon-cutting ceremony — I felt absolutely pampered!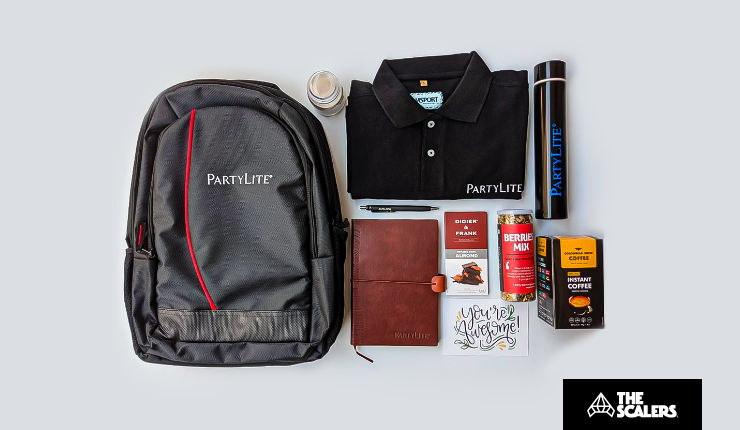 After the onboarding formalities and paperwork were completed, a member from The Scalers' HR explained all the policies — from reimbursement to leaves, work hours, etc. I also virtually met my managers and the people I'll be working with, and that was pretty much my first day.
What was really great was that before I officially joined the company, I had already received my laptop, access, and credentials so I could start work immediately. Even though it was a virtual onboarding, it was well organised and there were no unexpected delays.
Q. Is there something that you think we could have improved?
Absolutely not. I'm very grateful for the efforts that went into the recruitment and onboarding process. I didn't expect it to be this great and well thought out, so it was definitely a pleasant surprise.
To know more about how we build dedicated development teams in India, simply get in touch by filling out the contact form. One of our senior executives will get back to you within 24 hours.