Offshore project management — the only tools you will ever need

Balachander Palanisamy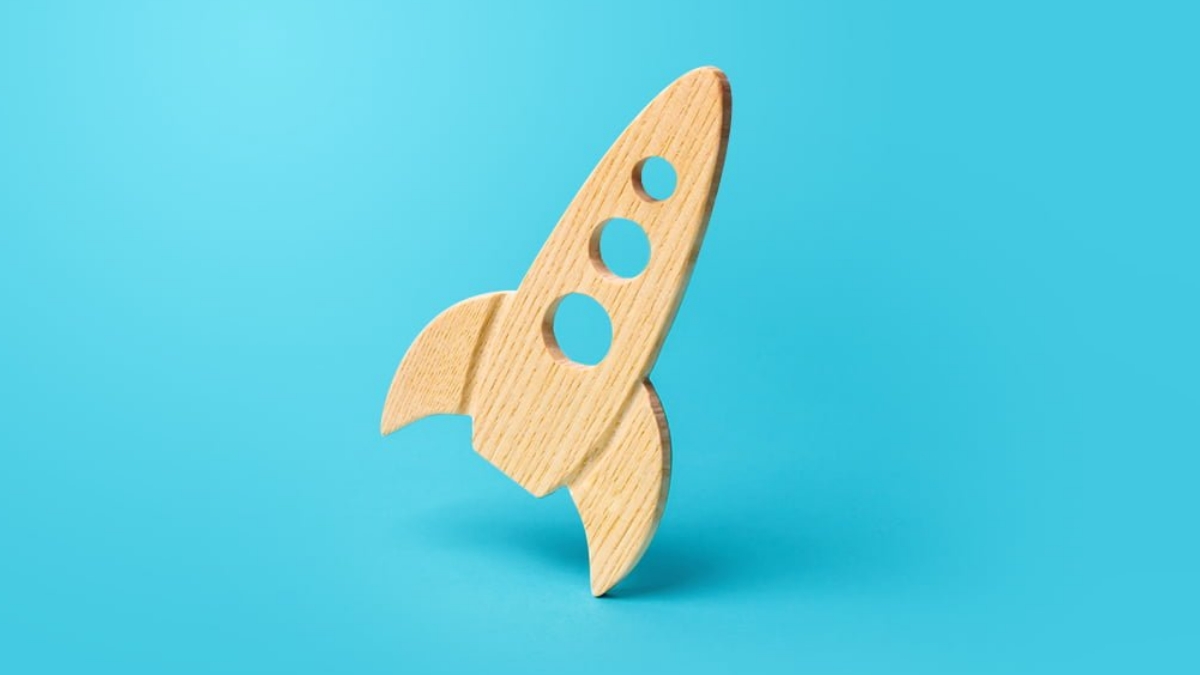 The last decade has seen the offshore software development industry grow exponentially with more and more companies in the West looking for quick solutions to scale their business.
While IT outsourcing has been the go-to solution for most businesses, it isn't always sustainable, especially for long-term projects. Lack of customer focus, slow response, and poor communication invariably lead to substandard output quality. And that's why businesses are investing in offshore development teams in emerging tech nations like India.
However, given the fact that the offshore team is located hundreds and thousands of miles away, how can you effectively manage them? How can you overcome the organisational challenges, if any, and build a strong communication strategy?
As the experts in building successful offshore development teams, we've outlined a few foolproof organisational structures and offshore project management tools that will ensure successful collaboration with your offshore team.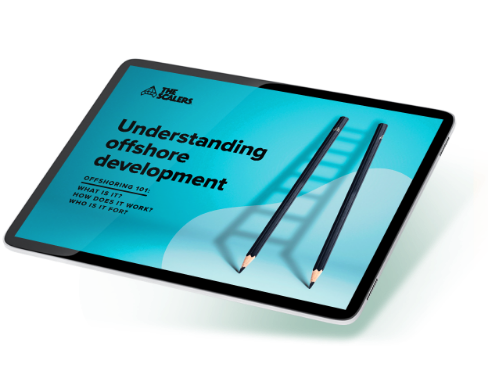 Understanding Offshore Development
Your crash course on everything offshoring. What is it? How does it work? Is it for you?
DOWNLOAD EBOOK
Does your organisational structure matter?
In a nutshell, yes.
Decades ago, almost all businesses followed the traditional top-down structure, where employees worked in departments with fixed responsibilities. They had a set number of tasks to complete, predetermined wages attached to it, and a manager to report to.
The problem with the traditional hierarchy was stagnation and poor employee engagement. The many layers of bureaucracy pushed innovation and creativity out of the window and replaced it with billable minutes and a list of monotonous objectives.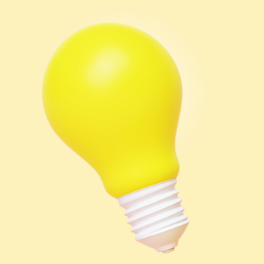 DID YOU KNOW?
⅓ of the American workforce believes that their managers don't listen to their ideas.
Source: Saaslist
However, offshore software development is all about leveraging talent like never before. It's about iterations, experimentation, and fresh ideas — something that just cannot be fostered using an outdated management style. The figure below is a simple depiction of how things were with the traditional top-down organisational structure, and how things are now.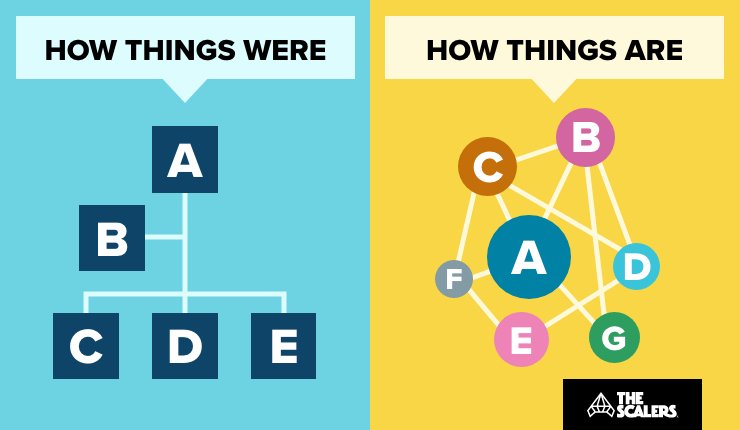 Should you implement a flatter organisational structure?
A flatter organisational structure involves establishing open lines of communication and collaboration while removing layers within the organisation. However, it still retains the core structure of reporting to a project manager.
One of the main benefits of this structure is that it makes room for decision-making without ideas getting trapped in a traditional chain of command. Teams are given broad deliverables and left to approach them using their best judgement. Of course, the results are still inspected, but their approach isn't overly scrutinised.
Another benefit of the flatter organisational structure is that it reduces the logistical challenges of collaborating with distributed teams. By implementing a flatter structure, your offshore employees will be able to work much more independently without the need to be micromanaged all the time. This not only allows you to focus on the core competencies of your business but also reduces the time dedicated towards offshore project management on the whole.
Offshore project management tools — should you use them?
Project management tools are used by managers to plan, execute, and control all the different aspects of the project management process. A study conducted revealed that the primary reason for the failure of IT projects was poor communication and collaboration. When working with an offshore team, you can't corner your team members at their desk to check their progress; neither can you track the tasks of a hundred employees manually. This is where project management tools become invaluable.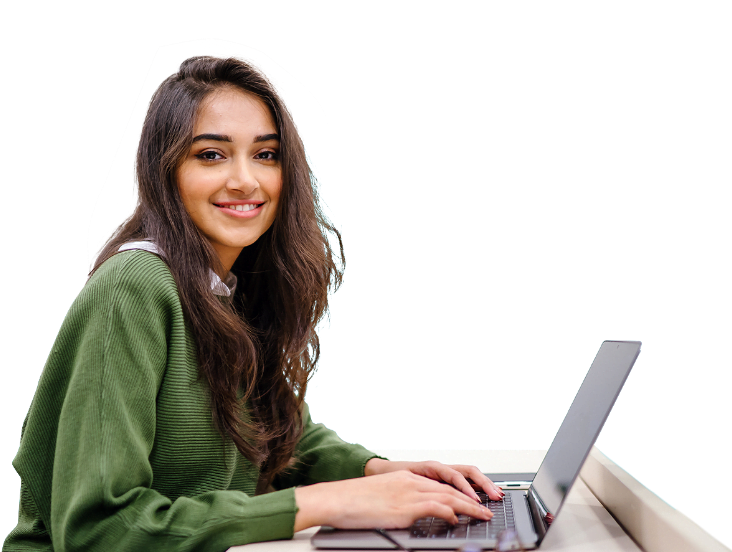 Extend your tech team
in Bangalore
Speed up your software delivery with an integrated and dedicated team
LEARN MORE
Here is a list of some of the top project management tools that you can implement when working with your offshore development team.
1. Google Suite
G Suite is a set of cloud computing, productivity, and collaboration tools and products developed by Google. Gmail, Hangouts, Calendar, Google Drive, Docs, Sheets, Slides, Keep, Forms, and Sites are some of the software applications that are available in G Suite.
While these services are free, G Suite also adds enterprise features such as custom email addresses, unlimited cloud storage, additional administrative tools, advanced settings, and 24/7 phone and email support. Unlike the free, consumer-facing services, G Suite users do not see any advertisements while using the services, which means zero interruptions.
2. Zoho
Zoho is a web-based online office suite that contains a portfolio of software project management applications such as databases, word processing, spreadsheets, note-taking, wikis, web conferencing, CRMs, presentations, and invoicing. It also has additional plugins for Microsoft Word and Excel.
Zoho also provides web hosting, unlimited storage, bandwidth, and web pages and includes an array of website templates and mobile websites.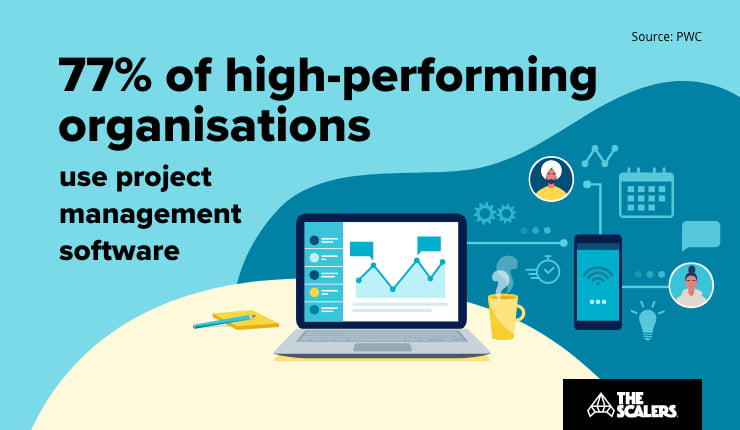 3. Base Camp
Basecamp is an application that helps you organise emails, file services, spreadsheets, chats, task managers, meetings, and so much more. You can create to-do lists, assign tasks to your team members, and even set due dates for the tasks created.
Another beneficial feature of Basecamp is message boards, where you can keep an entire conversation about a specific topic together on a single page. You can customise the post, embed images or files, applaud messages, and share the thread to select individuals. You can also create schedules, organise real-time group chats, and post check-in questions.
4. ActiveCollab
ActiveCollab is the perfect offshore project management tool because it literally mimics the virtual workspace. You can plan and organise your tasks, communicate and collaborate with your offshore team, and track and monitor their progress on the project. You can even build a repository of information regarding the project, deadlines, and any other relevant data.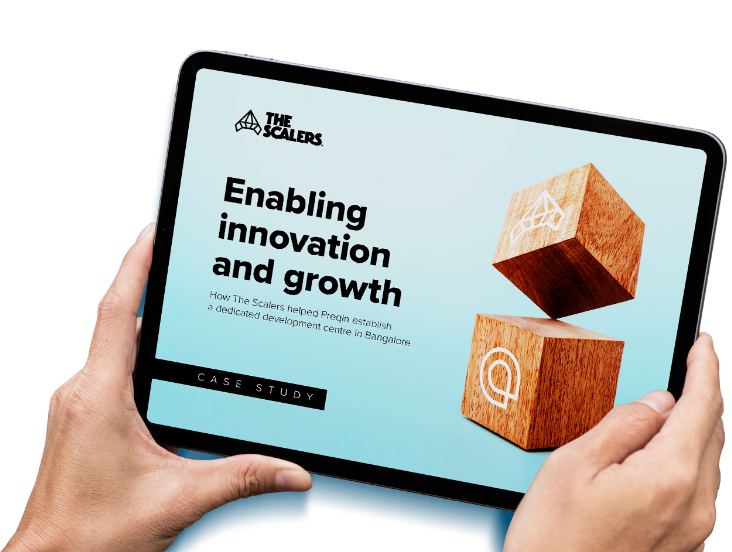 Scaling at speed: Preqin case study
How we helped a fintech establish a dedicated development centre in Bangalore
DOWNLOAD CASE STUDY
5. Asana
Asana is a project management tool that is designed to improve team collaboration. Teams can create individual projects, assign tasks to teammates, specify deadlines, and communicate about their tasks directly in Asana. It also includes reporting tools, file attachments, calendars, and many other features.
By implementing a strong organisational structure and an offshore project management tool that can work for your business, you are well on your way to building an efficient and productive offshore development team.
If you want to know how we can help you in building your ideal offshore team, feel free to reach out to us by filling out the contact form. One of our senior executives will get back to you with all the answers.