Offshore vs nearshore software development: which route to take?

Tom White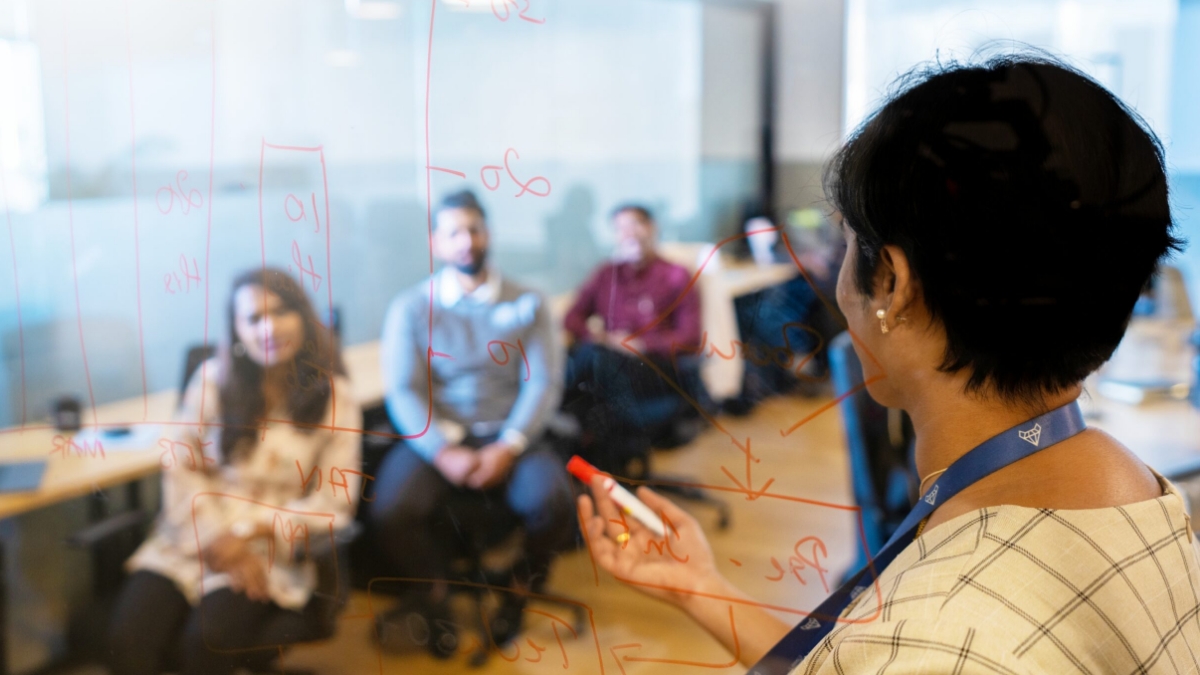 With the pandemic speeding up diversification, and the post-pandemic landscape looking transformation heavy — tech leaders are looking for different ways to scale up their engineering teams. Looking locally only is no longer an option, as talent shortages at home mean they can't find the right skillsets in the required areas. As a result, they're exploring outsourcing, offshoring and nearshoring — which aren't new concepts but have become more central to many organisations' strategic thinking due to the widening talent gap. Let's look a bit more closely at offshore vs nearshore.
The engineering seller's market
There's a battle for talent that's hotting up as transformation drives become more central to business priorities. Banks, automotive OEMs, retailers, insurance providers — all these and more are becoming software-centric, as they seek to compete in the race to digital-first business. They need expertise in areas around cloud-native applications, AI and ML, data and analytics, and more.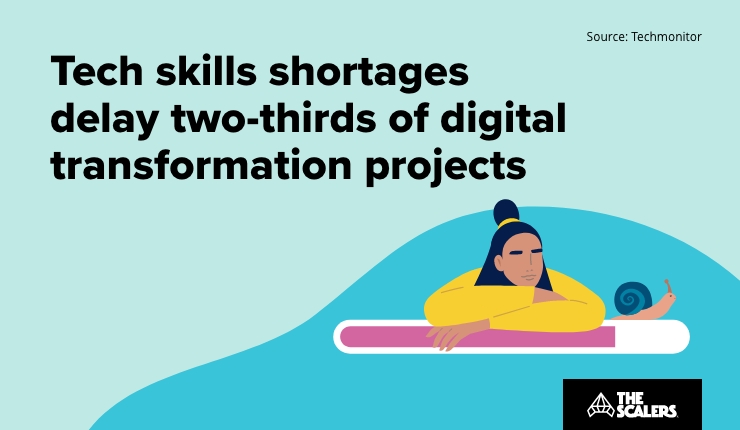 The major players in the tech industry have a monopoly on elite engineers, and it leaves smaller enterprises struggling to obtain and retain developers when only looking locally. This acute shortage of developers in the right disciplines, combined with a fierce seller's market, has prompted more and more companies to assess their options. 

First things first, let's take a quick look at traditional outsourcing and how it can help your business, but also some of the drawbacks…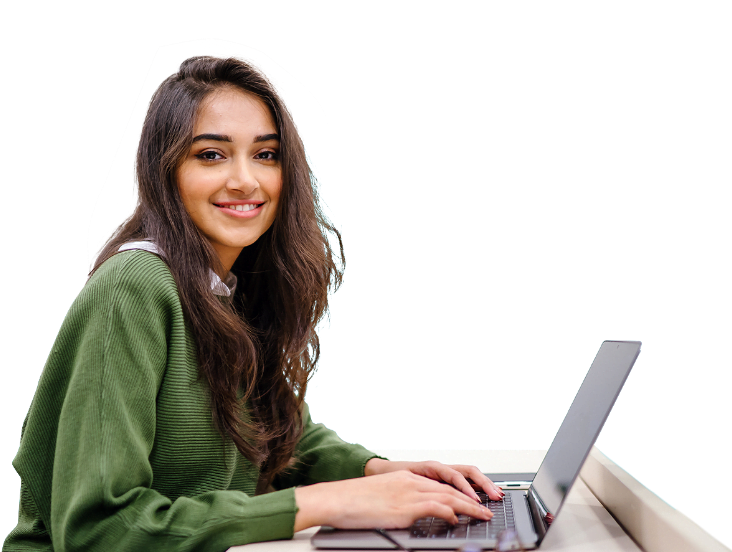 Extend your tech team
in Bangalore
Speed up your software delivery with an integrated and dedicated team
LEARN MORE
What are the benefits of traditional outsourcing?
Outsourcing means partnering with third-party vendors — or software houses — on a contract basis to deliver software. The developers aren't yours, and they're often working with multiple clients and projects simultaneously.
It's a good solution for temporary pipeline bulges when you need extra hands on deck to develop a piece of software quickly. Or, when you need project-based development that doesn't require a long-term team.
The primary issue with outsourcing is that the new development team isn't hired by you, nor aligned to your vision and mission. In the discussion about offshore vs nearshore, it's safe to say that outsourcing is a different conversation altogether.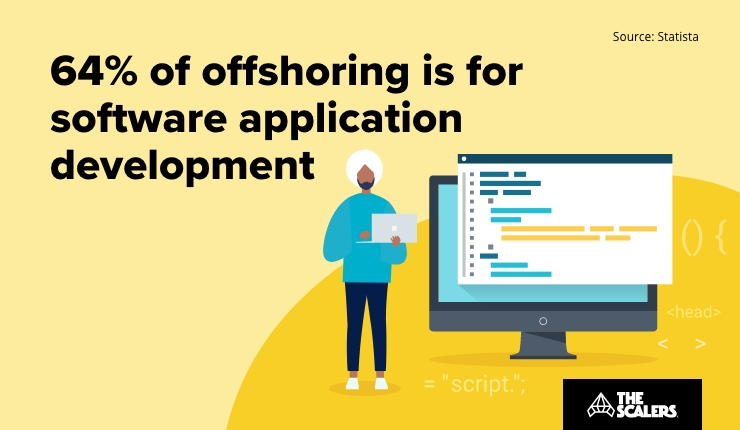 What are the benefits of offshoring?
There are a lot of benefits to offshoring when compared to recruiting at home. You get elite engineers with the specialist skills you need, on a permanent basis, with favourable arbitrage — not to mention savings on premises costs in expensive metro areas like London or Amsterdam.
Put simply, you have access to wider talent pools, making building a team of top talent a faster process — with less time spent on recruitment than at home. In addition, the talent brought into your organisation has the skills required to develop a best-in-class product, test rigorously, and quicken time to market. The engineers are often sourced by an experienced offshore partner, while you make the final decisions on who gets picked.
When it comes to the question of offshore vs nearshore, let's look a bit closer at the latter and see how it differs.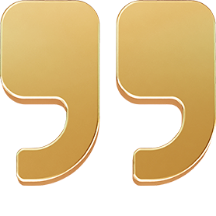 Offshoring used to be about finding a price you couldn't get at home; today it's about finding the skills and people you can't get at home.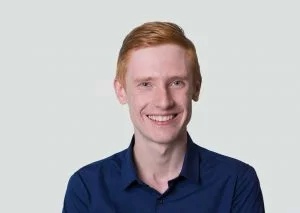 –Emilien Coquard,
CEO and Co-Founder, The Scalers
What are the benefits of nearshoring?
The truth is, nearshore and offshore are essentially the same thing. It's an integrated expansion of your existing development team in a new location. The only real differentiator is where that location is. In offshore development, the team tends to be based a continent or two away, with quite a few time zones difference between the centre and HQ. This can be leveraged positively, as developers in one location begin before the team at home, meaning more development hours per day.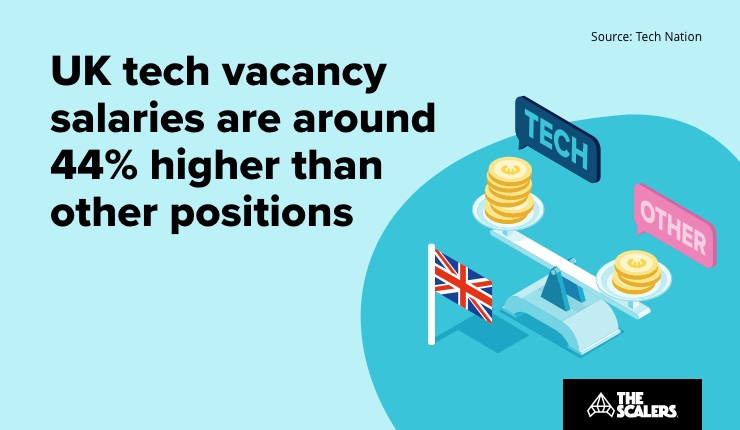 However, for some businesses, the proximity factor poses a challenge and they need an extended team a little closer to home. Nearshoring is best suited for companies that want their new developers to have constant, real-time collaboration with their in-house staff. 
Unlike onshoring, where a company builds a team in a different location within the same country to gain marginal arbitrage, nearshoring is about finding the skills you can't find at home. The nearshore team is usually only an hour or two away in time zone to the HQ. For example, it's common for innovative businesses in Western Europe to hire developers in Central and Eastern Europe, where there's a large talent pool of top-tier developers in countries that place a large emphasis on STEM and computer science in their educational institutions.
Offshore vs nearshore software development: conclusion
It really comes down to you, and what you require. Both types of team are excellent strategic advantages to have over your competitors, and the only difference is the proximity to your headquarters or primary development location.
With both of these solutions, many businesses find the collaboration extremely fluid — especially when working in partnership with an expert team builder that handles operations and administration on the ground on your behalf. As a result, they no longer see a delineation between their on-site and off-site teams, and consider both to be an integrated and equal part of their overall engineering setup.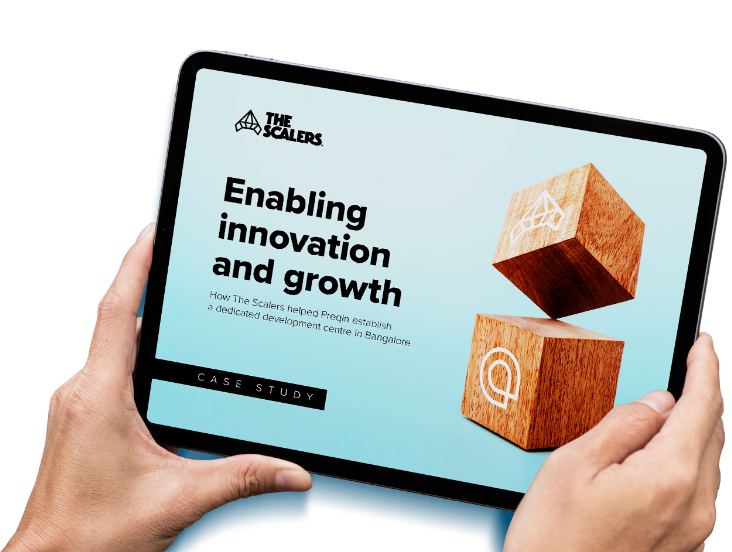 Scaling at speed: Preqin case study
How we helped a fintech establish a dedicated development centre in Bangalore
DOWNLOAD CASE STUDY
Building tech teams beyond borders — the United Kingdom and Ireland edition
Developers are the lifeblood of your organisation in the race to software-centric business, so it's important to find, assess, and hire the right talent. With the right development partner and the right offshoring model, you can cast your net into global talent pools and access the skills you can't find at home.

A custom-built offshore development team is an integrated extension of your existing setup; you work with the developers the same as you do with your engineers at home — they're full-time, value-adding colleagues, not outsourced support.
It's offshoring that finally works. Our ebook, 'Building tech teams beyond borders' is focused specifically on the British and Irish market and shows you exactly how you can make it work for your business.
We've also included a small section on our new offshore development centre in Bucharest, Romania and how organisations like yours have the choice between there or our other centre in Bangalore.
What will you learn?
That a talent shortage has left CTOs and CIOs in Britain and Ireland hampered in their transformation plans.
How digital skills education falls short, so ambitious businesses are unable to realise their full potential.
Why hiring locally is restrictive, leaving rivals free to scale quickly by tapping into global talent pools. See a comparative analysis of offshore vs nearshore vs outsourcing.
That offshore tech teams give companies a competitive advantage in their race to digital-first business.
To find out more about building your tech teams beyond borders, and how CTOs, CIOs, and VPs of Engineering can leverage global talent pools to scale at speed, download our latest report.
If you're looking to build an engineering team offshore to plug the skills gaps in your business, feel free to reach out to us. One of our senior executives will get back to you shortly and help you move forward based on your requirements.