Scaling a globally distributed engineering team — an interview with Preqin's Chief Happiness Officer in Bangalore

Tom White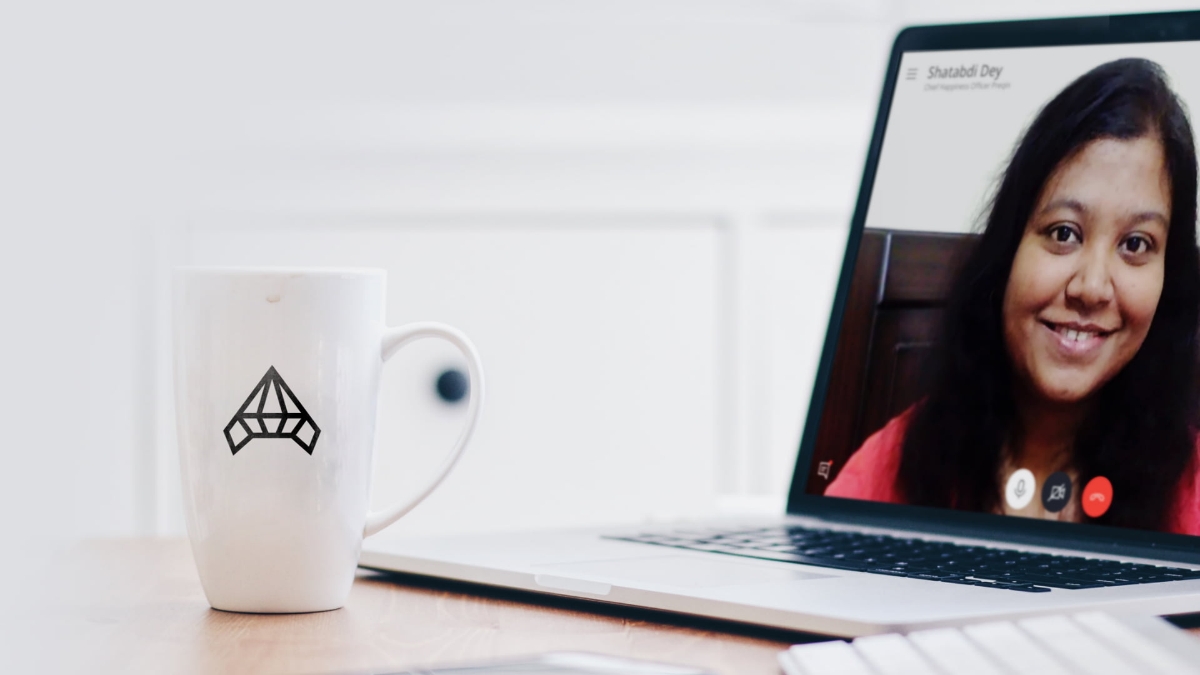 Preqin, established in 2003, are one of the world's most reliable sources of data, insights, and tools for alternative assets professionals across the globe. With offices in New York, Singapore, San Francisco, and Sydney, to name a few, Preqin is a well-known brand in the financial services industry.
In 2018, Preqin reached out to The Scalers to help them build a dedicated team of engineers for their business. The team would not only work on their flagship product Preqin Pro but also provide capacity for a growing pipeline of new work.
Now, two years later, Preqin, in collaboration with The Scalers, have successfully scaled their team in Bangalore from just 4 to 100+ engineers. But, as important as growing a team is, sustaining it over the long term is just as crucial. And that's where the Chief Happiness Officer (CHO) comes into the picture.
Today, we're in conversation with Shatabdi Dey, the CHO for Preqin in Bangalore, to discuss the role of a Chief Happiness Officer, culture in distributed engineering teams, challenges, and more. Let's begin!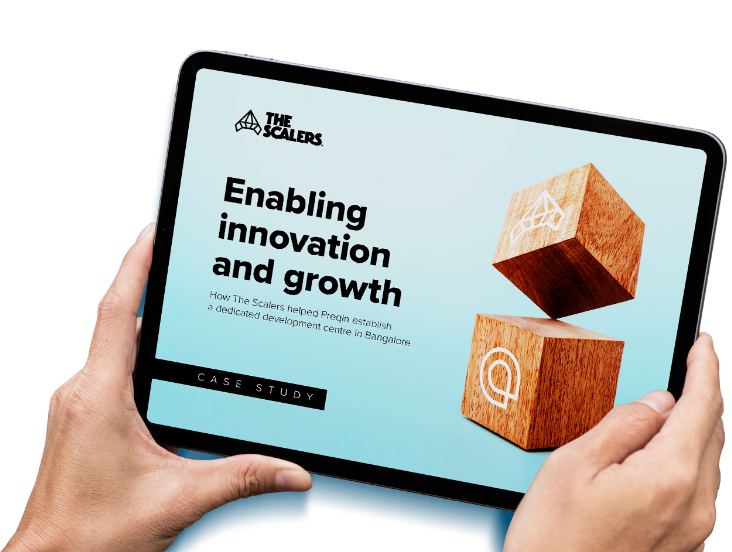 Scaling at speed: Preqin case study
How we helped a fintech establish a dedicated development centre in Bangalore
DOWNLOAD CASE STUDY
Could you start by telling us a bit about your role at Preqin?
I'm Shatabdi Dey, the Chief Happiness Officer for Preqin in Bangalore.
I have over 7+ years of experience in working with product-based organisations. In my previous roles, I've handled HR business partnerships, employee relations, performance management, employee life-cycle, compensation and benefits, and strategic talent management.
As the CHO for Preqin in Bangalore, my primary responsibility are the people. I'm passionate about technology and knowledge, and my role is to make Preqin's Bangalore office a great place to work. At the end of the day, I'm here to ensure seamless day-to-day operations, and create a nurturing environment for the distributed engineering team to thrive in. I also handle perks, employee-centric benefits, salaries, and act as a bridge between the stakeholders in the UK and the team in India.
How do you ensure that a potential candidate is the right cultural fit for Preqin?
In my experience, I've realised that cultural fit is one of the most critical parameters that need to be considered before hiring an engineer. Preqin, as a brand, is extremely committed towards building the right culture, irrespective of where the team is located. As a CHO, this responsibility falls on me.
Even if a potential candidate has cleared all the technical rounds, the HR round is super important. I look for candidates that are outspoken, extroverted, and people who can communicate clearly. One-liners and poor communication skills are some of the red-flags that I look out for.
Even after a candidate is hired, I keep a tab on them for the next couple of months to ensure that they're keeping up with the team. The 'Preqin DNA' is something we're very proud of because of how in sync the entire team is.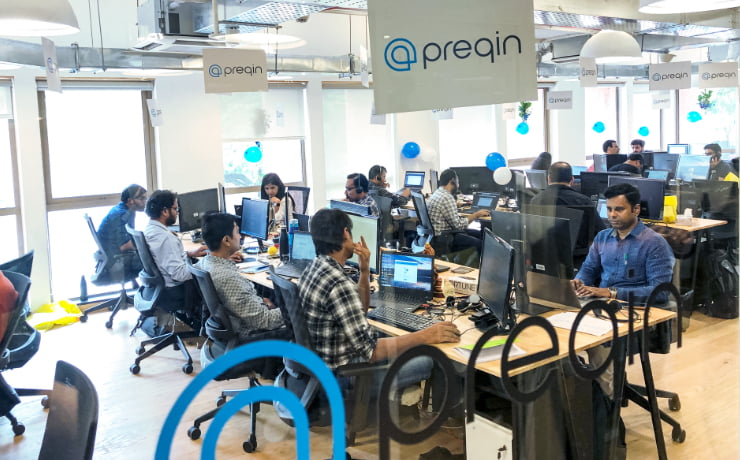 How would you describe your collaboration with the stakeholders in London and the distributed engineering team in Bangalore?
When I joined Preqin, I was overwhelmed with the hospitality from the engineering team and the leadership team in London. Every engineer has been immensely approachable and helpful, which allowed me to perform my responsibilities with ease.
Being part of a development centre and working with a distributed engineering team, I was initially worried about reaching out to the various stakeholders. However, to my surprise, the leadership team based in the UK has been tremendously welcoming and cordial.
How do the engineers in Bangalore communicate with the team in London?
The entire team is divided into scrum teams that consist of engineers from all across the globe. The scrum teams have a daily catch-up call, as well as a weekly engineering call hosted by the SVP of Engineering. This call is attended by over 140 people from different parts of the world. But what's really cool is that 100 of them are in Bangalore.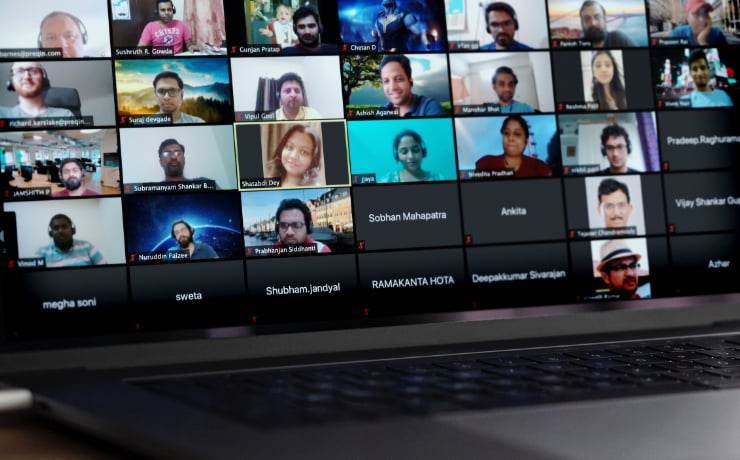 How do you handle remote collaboration during COVID-19?
Within a month of my joining Preqin, the lockdown in India was announced. Since March 2020, the entire team has been working from home. However, even though we're remote at the moment, I've never felt any communication gap because the team is always available over chat/call.
Apart from work-related communication, the engineers are always super active on the group chat where they wish each other on their birthdays, work anniversaries, and share fun stuff about their work-from-home life.
Are you still expanding the Preqin team? If yes, then how are you welcoming new team members during the lockdown?
Yes, we are still actively hiring for Preqin and will continue to do so for the next couple of months, at least.
We've been doing all our onboardings remotely at the moment. The team has also been accommodating in welcoming new engineers and showing them the ropes. In fact, many of the new hires were initially anxious about virtual onboarding but later told me that they had a fantastic experience. The leadership team has also expressed their trust in my capabilities, despite the lockdown situation, which has been really motivating.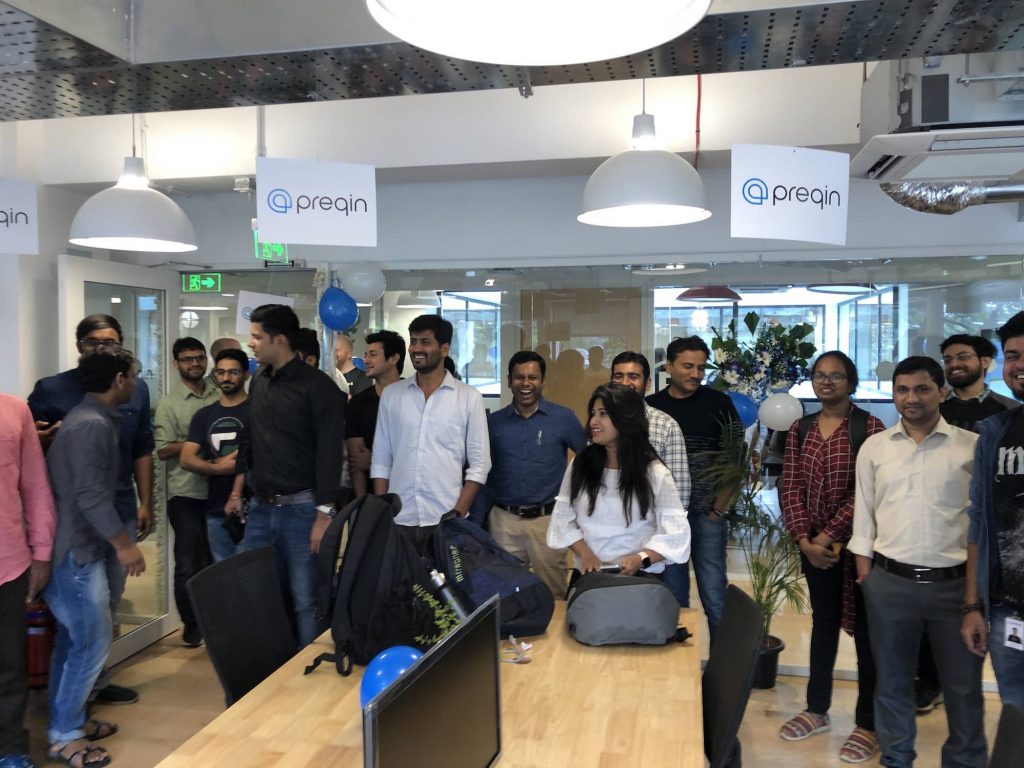 Are you working on any new value-adding processes for Preqin's Bangalore team?
Yes, definitely. We've already implemented many employee programs, and there's quite a few in the pipeline. For example, we just launched an appraisal tool that enables the distributed engineering team to collaborate with the stakeholders who are responsible for their performance reviews and appraisals. The tool also allows other members of the team to provide feedback on the performance of their peers, self-evaluate their progress, and more. This ensures that an appraisal process is a 360-degree approach.
Apart from this, I'm closely working with the development managers and the engineers to create a guidebook — a library of documents that provide information about system setups, tools, applications used, domain and product knowledge, etc. This will make knowledge transfer to new hires that much easier. I've also been collaborating with the management team to streamline the interview process so that we're able to hire the right talent for this wonderful growing team in Bangalore.
If you want to know more about how Preqin built their dream development team in Bangalore, you can download our case study. If you want to build a team with us, just like Preqin did, feel free to reach out to us by filling out the contact form. One of our senior executives will get in touch with you.