Working with an offshore development company vs freelancers

Simon Walsh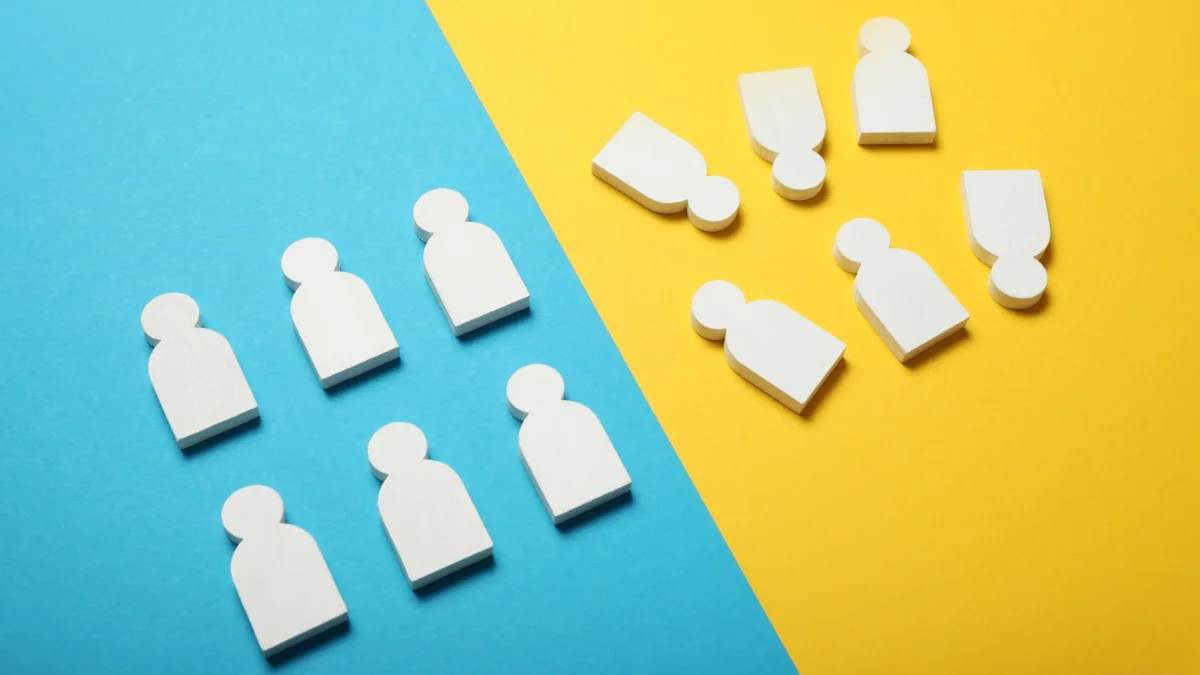 When developing software overseas an organisation often has a few choices — to work with an offshore development company, an outsourcing vendor, or sometimes freelancers hired via an external party. But when comparing an offshore development company vs freelancers, how do you decide which is best?
It's not always easy to see the pros and cons of both at first glance, so it's important to consider everything before you can make an informed decision.
Choosing a partner you can count on
When settling on a partner, it's important to choose one that's reliable. This means that they will stay with you from start to finish, adding value over the long term.
While freelancers are committed to your project until it's completed or launched successfully, they might not be best in integrating features or addressing your needs later on. So, it will be necessary for your organisation to look elsewhere for additional resources to pick up the slack.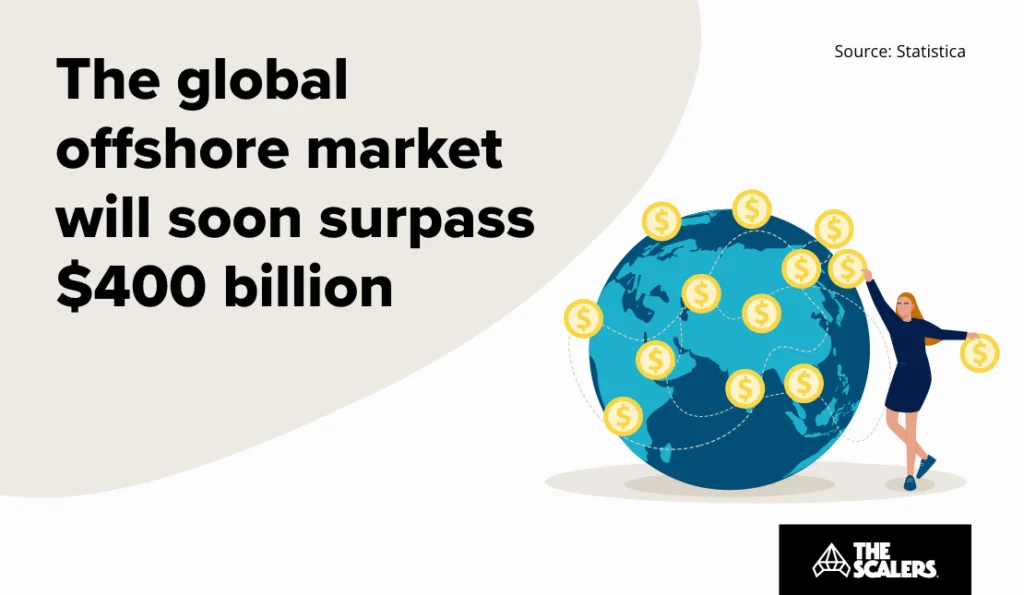 A reputable offshore development company, however, will support and maintain your software for a specific period after deployment when you hire dedicated developers. When hiring an offshore development partner, you ensure that your in-house team isn't abandoned at the end of the project.
Building a long-term relationship
When looking at the pros and cons of an offshore development company vs freelancers you'll need to examine what possibility there is of forming a long-term relationship.
Freelancers may spend considerable time working with your organisation on project development, but strong bonds don't generally develop due to the fragile nature of the relationship. After all, freelancers tend to work on a project-by-project basis with clients directly to earn better profits, making long-term objectives a more difficult proposition.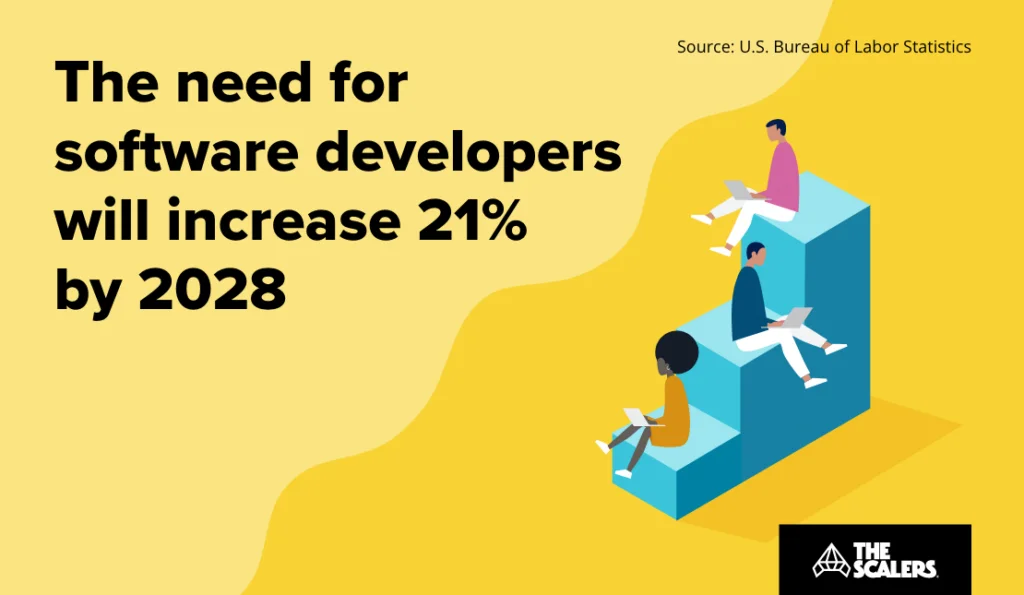 Offshore development companies instead prefer to build relationships with the companies they work with over the long-term. Typically, building trust is more efficient for companies than focusing on the number of projects they'll receive.
Besides having a partner to make regular updates and bug fixes, having a long-term relationship implies having someone there to continuously maintain the current product and perhaps add new functions and features.
Leveraging software development expertise
Freelancers might be skilled in a particular area, however, if they're based in a talent-scarce location it might not be a cost-optimal choice to hire them. You will encounter the same problems with local freelancers as you will with standard local hiring. A fierce battle for top talent. Based abroad, you might have to overcome unique challenges in regards to local laws. Or, you'll have little idea of how they'll fit your business culturally.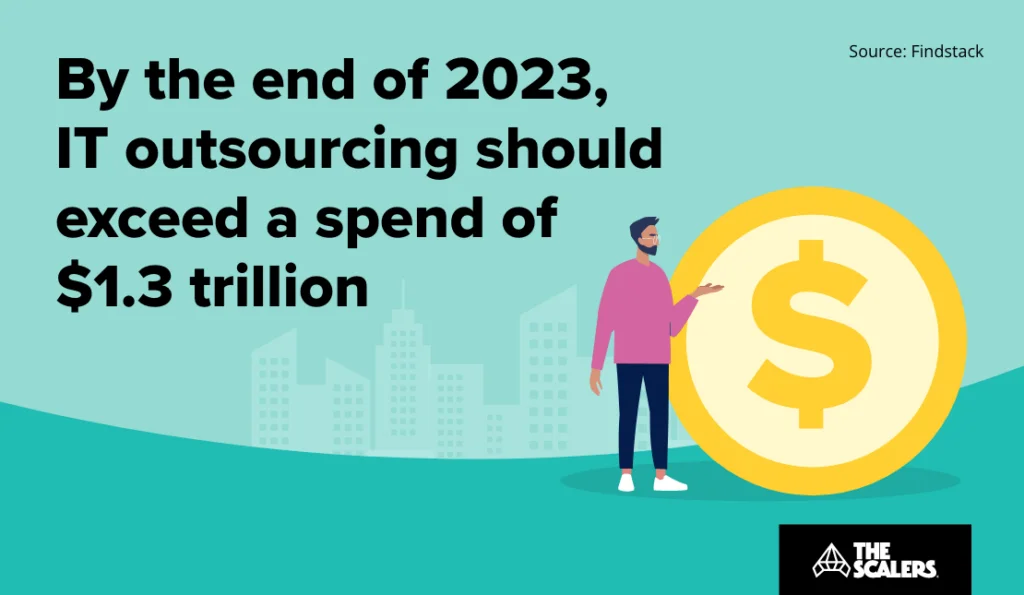 Conversely, offshore partners can build teams that are composed of software developers from extraordinarily deep pools of talent. They have experience with a wide range of technologies, and even niche skills aren't difficult to obtain. Perhaps most importantly, they understand the importance of cultural fit and why getting that right is crucial to the success of the development operation over the long term.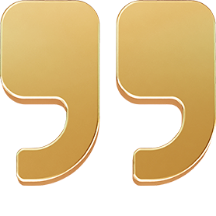 Elite Indian engineering talent can help you bring innovative customer offerings to market at speed, and meet your strategic objectives faster than your competitors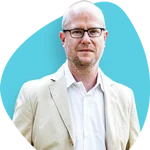 Protecting intellectual property and data
Protecting and securing data is more straightforward when working with an offshore development company vs freelancers. Unfortunately, hiring freelancers poses a threat to confidentiality. In the IT sector, confidentiality is critical for survival. As freelancers operate on a small scale, they lack the necessary infrastructure to protect data privacy and security.
An offshore development partner adheres to NDAs, legally protecting your IP ownership. To ensure excellent security, a trusted offshore development company uses advanced security and conducts regular security checks. They'll typically mirror your protocols at home in your offshore development centre.
Offering quality assurance
It's also impossible to verify whether freelancers adhere to the best coding standards since they work independently. Because freelancers focus on the end product rather than the process, the quality of the end product may not be a priority. It may also be difficult for freelance developers to manage their time and organise their work. As a result, you cannot fully control freelancers' work and ensure they complete tasks on time.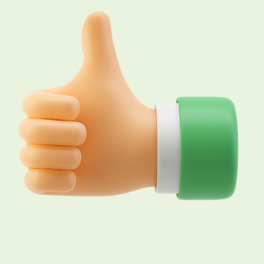 BEST PRACTICES
Going offshore gives you full control over your team's output. The engineers hired are fully aligned with your team at home and work together in seamless collaboration
An offshore development partner provides consulting services whenever the project demands excellent care for its clients and products. They are able to provide the best services from project requirements, to business process analysis, R&D, technical support, and coding.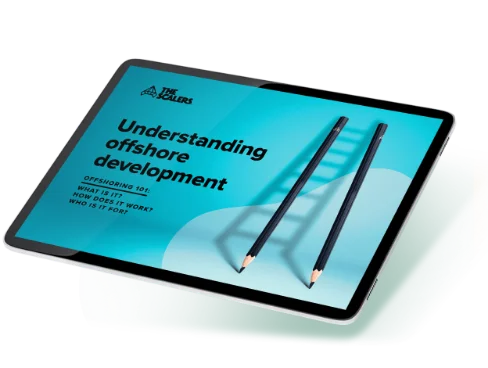 Understanding Offshore Development
Your crash course on everything offshoring. What is it? How does it work? Is it for you?
DOWNLOAD EBOOK
A significant advantage of partnering with an offshore development company is project oversight. While you have control over the product and the overall direction, the offshoring company's senior experts ensure that everything runs smoothly by tracking the number of hours worked, the quality, and the feedback from stakeholders.
Scaling your business on demand
When considering an offshore development company vs freelancers you'll need to have clear hiring practices. Hiring freelancers means hiring a single person at a time, but if the project requires multiple experts, hiring multiple freelancers across different stages of development becomes a complex and expensive issue, causing unnecessary delays. You'll need to find new talent again and again if you want the right expertise to address ongoing iterations and potential problems.
Businesses that work with freelancers for project development have to deal with multiple contact points since they are independent contractors. For businesses looking to work with an offshore development company they should consider an expert on the ground in a talent-rich location. This makes it possible to scale on demand since you can access a large pool of highly-skilled software developers.
Offshore development company vs freelancers: which to choose?
Due to freelancers' focus on honed skills and solid expertise, they can be beneficial hires for specific tasks, such as small projects that last 2-3 months. They also execute simple and low-budget tasks, such as building websites.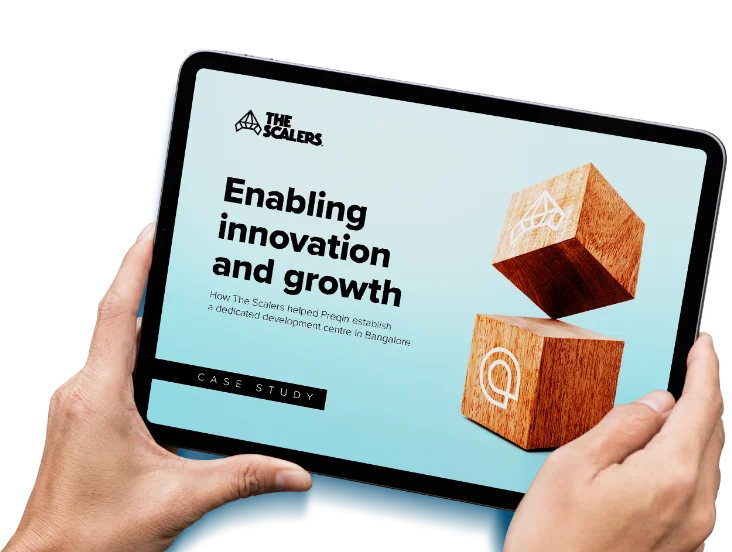 Scaling at speed: Preqin case study
How we helped a fintech establish a dedicated development centre in Bangalore
DOWNLOAD CASE STUDY
Software development companies ensure that the teams they build for their partners have expertise across the entire required technology stack. This is why they make a better choice for big projects, such as building iterative mobile apps, that can take years of development and require complex execution.
A good offshore development partner, such as The Scalers, can hire and build the right team for you and your needs. If you're looking to build an engineering team offshore to plug the skills gaps in your business, feel free to reach out to us. One of our senior executives will get back to you shortly and help you move forward based on your requirements.