Challenging the tech skills shortage in Australia with global talent

Simon Walsh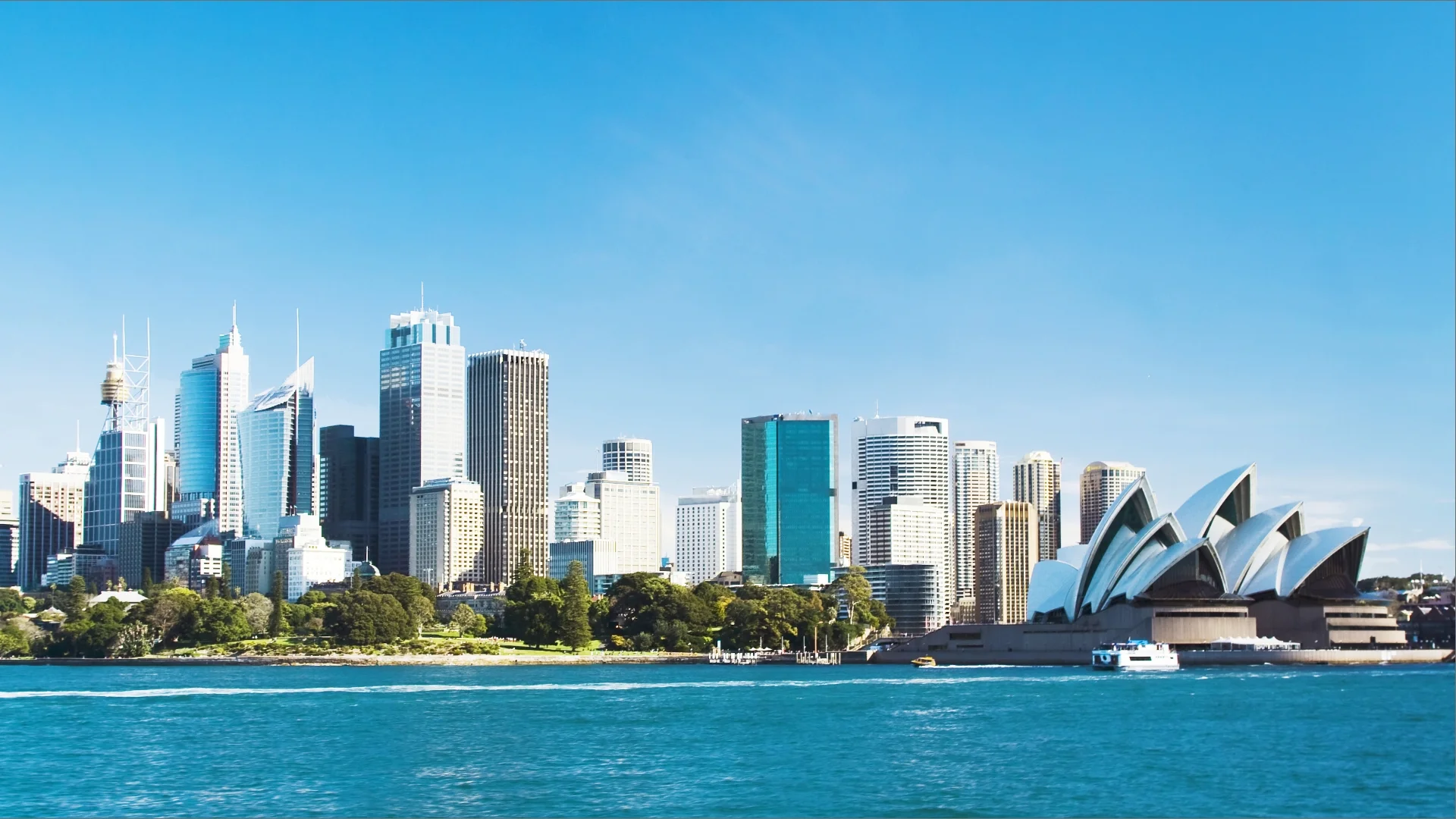 The skills shortage in Australia is showing no real signs of easing, despite pandemic restrictions easing in the region. While the influx of talent from abroad is slowly rising again, CTOs and CIOs are still in a crippling battle for talent that's preventing them from scaling at the speed they'd like. While many businesses are 'innovation ready' with a desire to go digital first, a lack of skills in particular areas mean they can't bring products and services to market as fast as they need to.
To go digital first requires prioritising digital processes internally and digital offerings externally. To put software at the heart of strategy. But there simply isn't the qualified talent available to achieve this and keep up with nimble, innovative competitors. What's behind this talent shortage, and what are some of the solutions to the problem? Let's look a little more closely.
A crippling battle for local talent
As APAC's leading economic region and with arguably the most skilled local workforce alongside New Zealand — competition for top engineering talent is tough. Alongside tightened regulations surrounding skilled-migration visas have left businesses short of the skills they need.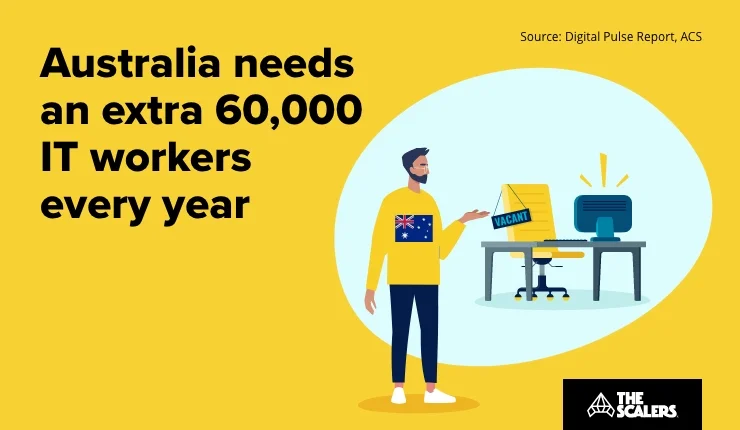 The skills shortage in Australia is most acute for companies outside of what would commonly be referred to as the 'tech giants', who essentially have a monopoly on the 'cream of the crop', leaving everybody else in a fierce battle for the developers they need to put software central to strategic priorities.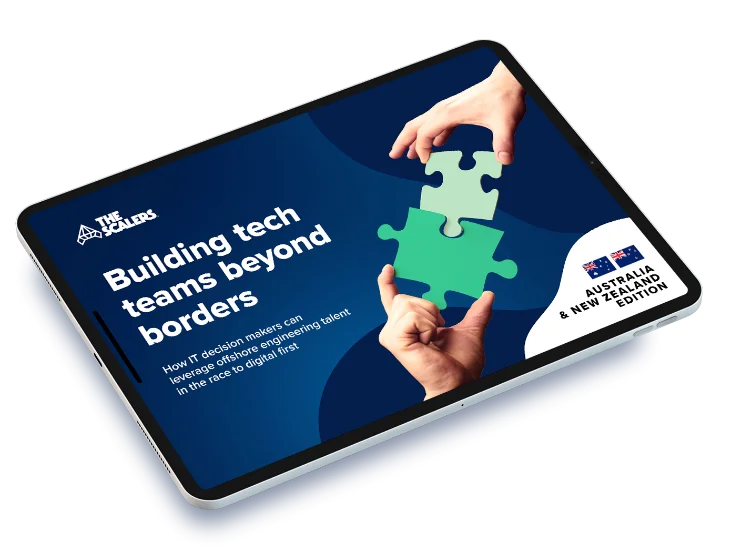 Fight back against the Australasian talent gap
How businesses Down Under can combat the skills crunch with offshore engineering teams
DOWNLOAD WHITEPAPER
Additionally, Australian businesses typically have a large percentage of their IT and engineering workforce employed as short-term contractors. With an exacerbated shortage of available talent, companies have begun to hire these contractors on a permanent basis — further driving costs higher than they were before Covid restrictions.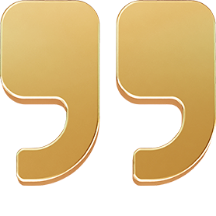 "At the moment there is a war for talent within the software engineering sector in Australia. This means companies with bigger budgets buying engineers from other companies, who in turn do the same, which then creates a domino effect."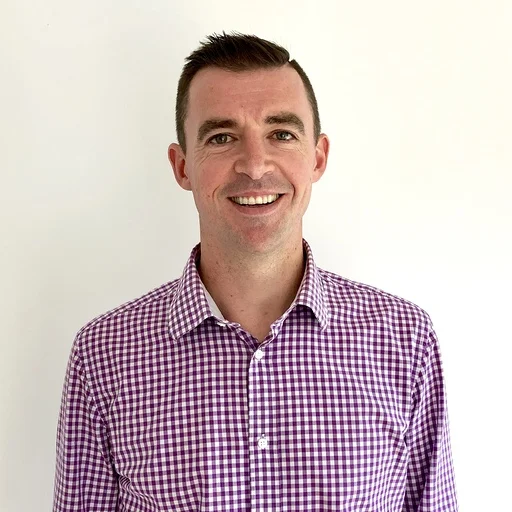 – Simon Walsh,
Global Business Development, The Scalers
How can tech leaders address the skills shortage in Australia?
The talent shortages described not going anywhere soon. Even with pandemic restrictions lifted, the region's educational institutions aren't producing enough graduates with the skills needed. And, the number of engineers that are qualified is simply not high enough to dampen the shortfall — new methods of obtaining and retaining talent are needed. Hiring only locally is no longer an option, but that's where leveraging global talent can provide a solution.
There are different ways to build these types of tech teams. So, what options are out there?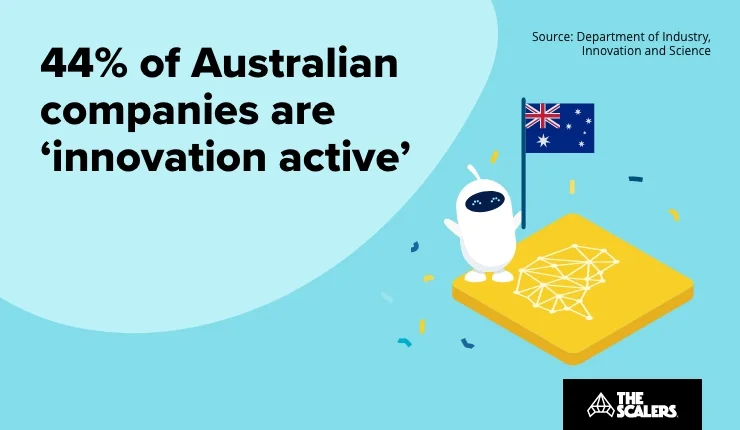 Onshore Australian tech teams
Onshoring is building a tech team in the same country as HQ — or the primary engineering location — but outside of expensive metro areas like Sydney, Perth, and Melbourne. However, skilled developers are even more scarce outside of these cities, making it an unlikely solution to tackle the skills shortage in Australia. It's not really about leveraging global talent, but it's one of those terms that sometimes gets misused and thrown in alongside outsourcing and offshoring.
Outsourcing to outside Australia
Outsourcing your development to another country is a suitable option for short-term, project-based engineering endeavours. For example, if a business wants to create a single-standing application that doesn't require continual iterative updates or only seldom requires new features, then outsourcing remains a good option.
However, the developers don't belong to the business, and they aren't aligned with the company in terms of the wider organisation and its values and strategic vision. Essentially, outsourced teams are ideally placed to function as external support to help with one-off projects and to temporarily ease a bulging pipeline when a business needs more hands on deck to develop a piece of software quickly.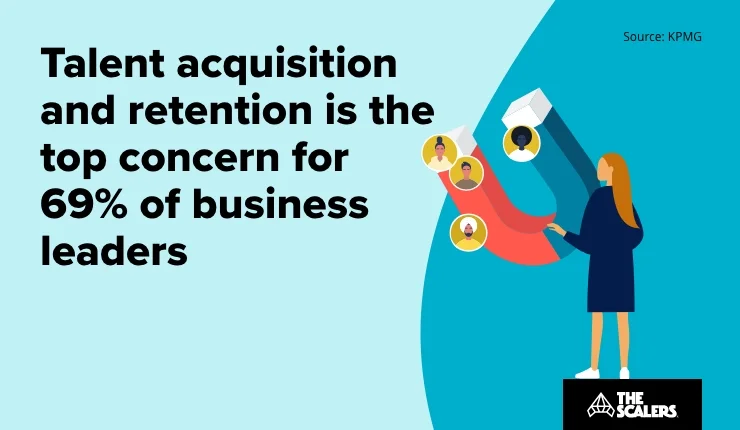 Offshoring to beat the skills shortage in Australia
By offshoring your development alongside an offshore partner on the ground in a talent-rich location — you can obtain and retain extremely talented engineers. Because these engineers are fully integrated into your wider setup and are proper employees of the business, they care deeply about the products they work on and the values and mission of the organisation. It's essentially a secret weapon, a strategic asset in the race against your competitiors.
Nearshoring is incredibly similar to offshoring, with the only real difference being proximity. For businesses seeking to solve the skills shortage in Australia, the Philippines for example is close in terms of time zone. However, it lacks the sheer depth of talent that India possesses, which is a little further away geographically.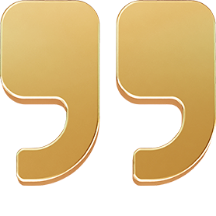 "Unfortunately there simply isn't anywhere near the volume of candidates coming through at the moment to fill all these empty roles. This is forcing companies to change up their approach and look elsewhere if they want to survive, innovate, and succeed."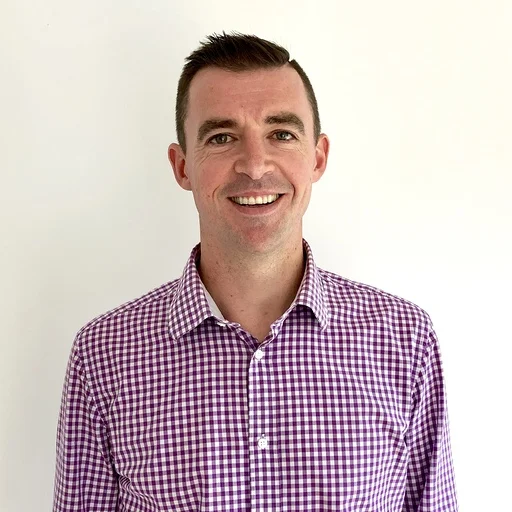 – Simon Walsh,
Global Business Development, The Scalers
Building tech teams beyond borders — the Australia and New Zealand edition
Developers are the lifeblood of your organisation in the race to software-centric business, so it's important to find, assess, and hire the right talent. With the right development partner and the right offshoring model, you can cast your net into global talent pools and access the skills you can't find at home in Sydney, Melbourne, or other major metro areas in Australia — as well as New Zealand.
A custom-built offshore development team is an integrated extension of your existing setup; you work with the developers the same as you do with your engineers at home — they're full-time, value-adding colleagues, not outsourced support.
It's offshoring that finally works. Our ebook, 'Building tech teams beyond borders' is focused specifically on the Australasian market and shows you exactly how you can make it work for your business.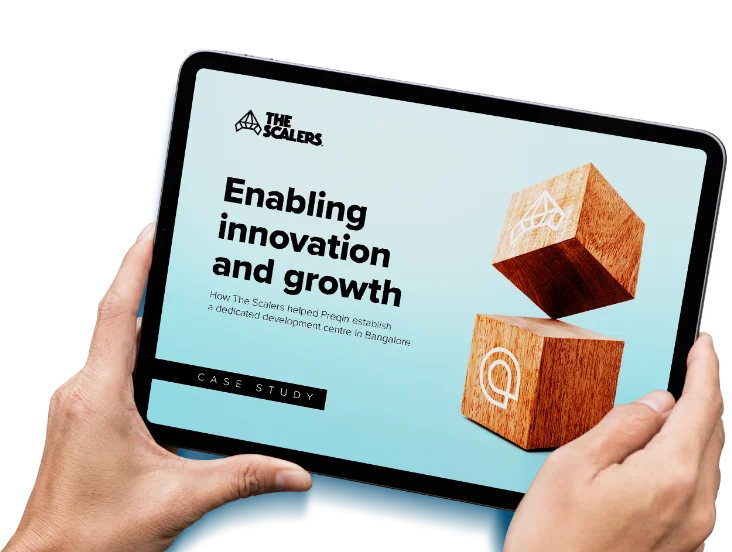 Scaling at speed: Preqin case study
How we helped a fintech establish a dedicated development centre in Bangalore
DOWNLOAD CASE STUDY
What will you learn?
How the inability to fill key tech roles has been exacerbated by a large reduction in skilled migration.
Why 'innovation-active' companies are being prevented from unleashing their full potential.
That to grow tech teams at the pace required in a post-Covid world, hiring only locally is no longer viable.
Why offshore teams give organisations a strategic head start to help them achieve pole position.
To find out more about building your tech teams beyond borders, and how CTOs, CIOs, and VPs of Engineering can leverage global talent pools to scale at speed, download our latest report.
Want to build your development team?
Learn more about our model – the smarter way to go offshore
LEARN MORE
Overcome the tech skills shortage in Australia
To medal in the race to digital-first business then putting software at the heart of what you do is absolutely crucial. But to do that, it's clear that you need elite-tier software engineers. And, there's a problem if you're only casting your net in local waters. Offshore teams in a location like India can provide a solution, especially when you partner with an expert on the ground like The Scalers.

If you're looking to build an engineering team offshore to ease the skills shortage in Australia, feel free to reach out to us. One of our senior executives will get back to you shortly and help you move forward based on your requirements.