Inside The Scalers: our leadership speak on building the best teams

Aga Moleda-Orella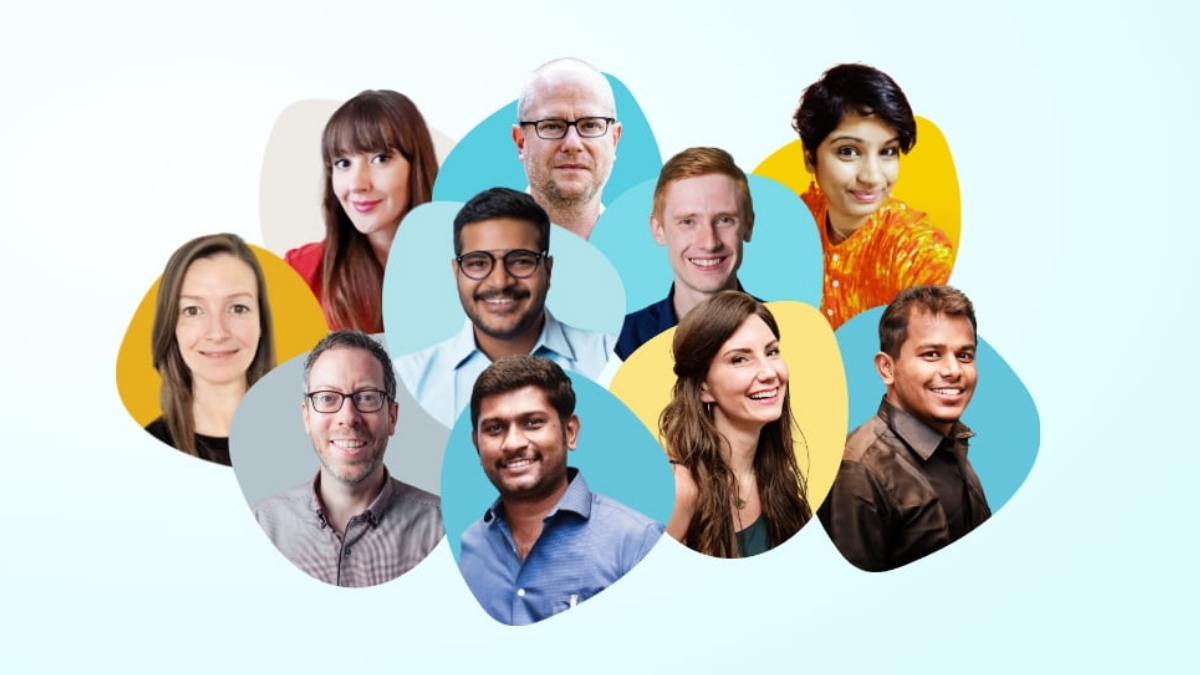 We're a super-ambitious business and we're well set for a phenomenal period of expansion — with our plan to grow 10x within the next five years. We're opening into new markets — with partnerships in Australia and North America — growing exceptionally fast, and of course, supporting our existing partners in every way we can to add value and help them scale without limits. But it wouldn't be possible without our people, and the individual and team contributions that propel us forward. Put simply, by building the best teams internally and for our partners.
Building successful development teams is what we do best and what we know by heart. Indeed, a key ethos within The Scalers is putting people at the heart of everything we do. But what does that mean in real terms? How do our leadership apply this principle in their day-to-day decisions? And, what does being a leader mean to them? What did we learn from our mistakes? In an inside look at the thoughts and minds of our senior team, let's take a look at what they have to say.
Quality first, powered by people
A team is only as strong as its weakest link, and that means hiring well is one of the most critical aspects of building a successful business. The Scalers is no different. By building the best teams successfully, quality is the natural result. It's about incremental improvements both within our business and those of our partners. And, with each new quality hire — that becomes a little easier to achieve successfully. And perhaps most importantly, where people come from or where they live isn't important — what's key is the skill and quality they bring to the table. And, how they fit into the team on a company-culture level.
Check what Agnieszka, our CMO, has to say about hiring the right people: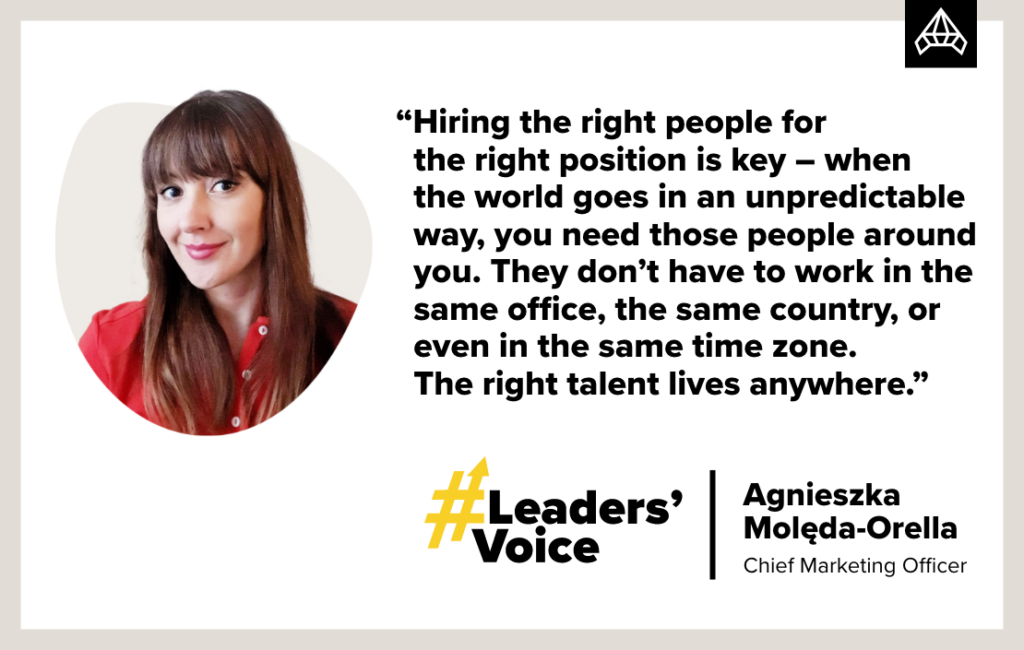 Want to build your development team?
Learn more about our model – the smarter way to go offshore
LEARN MORE
Below you can find Deepak — our COO & Partner, overseeing the whole Partner Success team — sharing his thoughts about teamwork: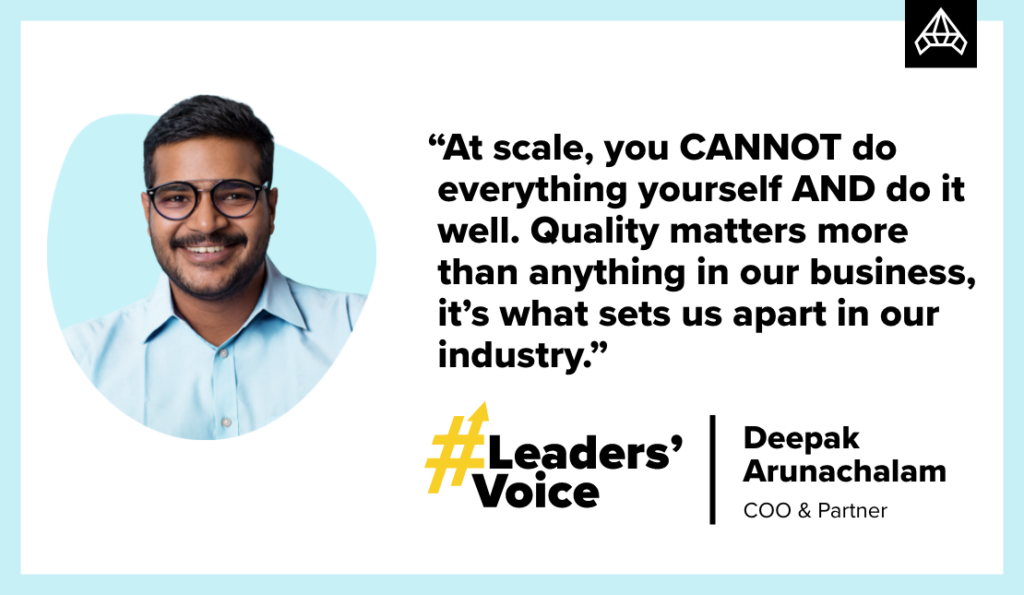 Never being afraid to try something new
Innovation isn't possible without taking calculated risks now and then. And it's important not to be afraid to fail, but to see failure as an opportunity to grow and learn. With such high targets for the upcoming few years, it wouldn't be possible without taking risks, exploring new opportunities, and daring to venture down new avenues. The most important thing is that we head down these paths together, as a people-centric business.
Divya, our Head of HR, is on top of the recruitment process for software engineers for our partners — as well as internally for The Scalers. A key part of our model. She knows how challenging it can be to continually innovate, so she has some thoughts about capturing the best ideas: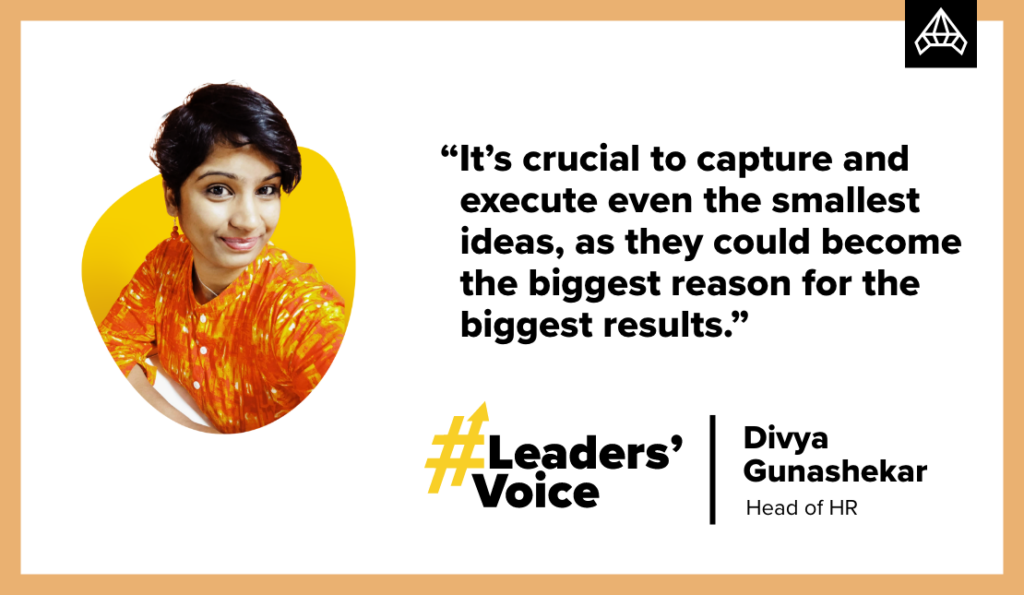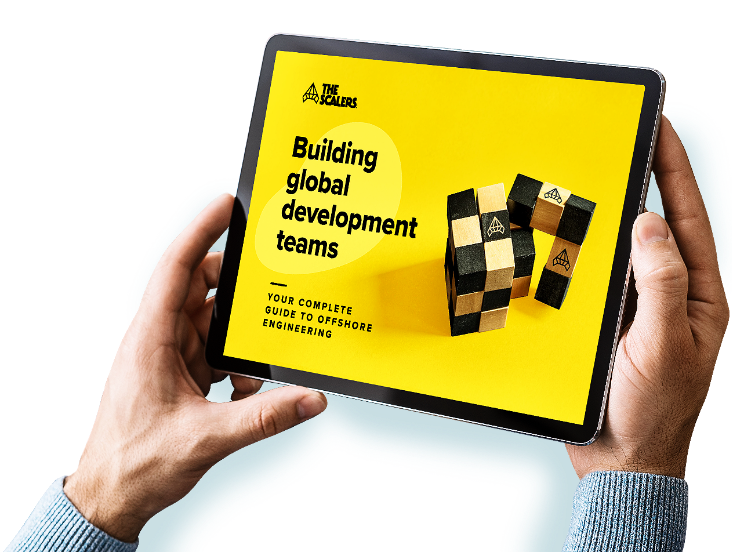 Learn how to build elite offshore teams
How to beat local skill shortages and set up your development centre abroad
DOWNLOAD GUIDE
Bala, our Partner Success Manager, also shares some wisdom on building the best teams as well as the best ways to innovate!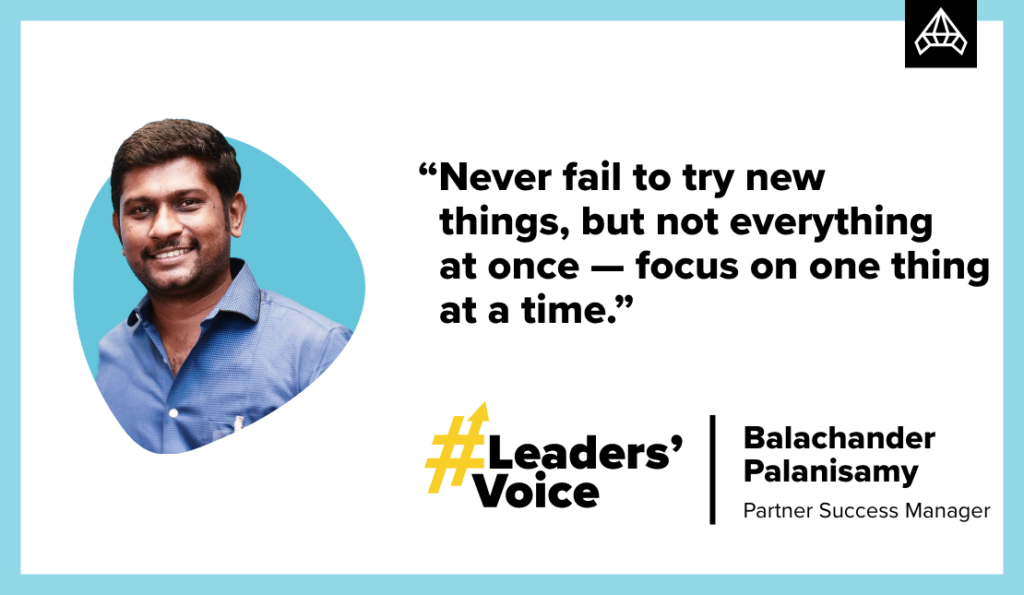 The Scalers speak on people centricity
With highly ambitious growth plans for the next five years, it's important that The Scalers remains The Scalers. With our awesome and carefully curated culture at the heart of everything we do, it's crucial that leadership drives from the front in terms of people centricity. Not everything is possible on your own — it's key to recognise the power of teamwork and how bringing the organisation together under a unified umbrella of vision and values is crucial to making things work the best.
Misty, our Chief Strategy Officer, learnt something about that during the pandemic: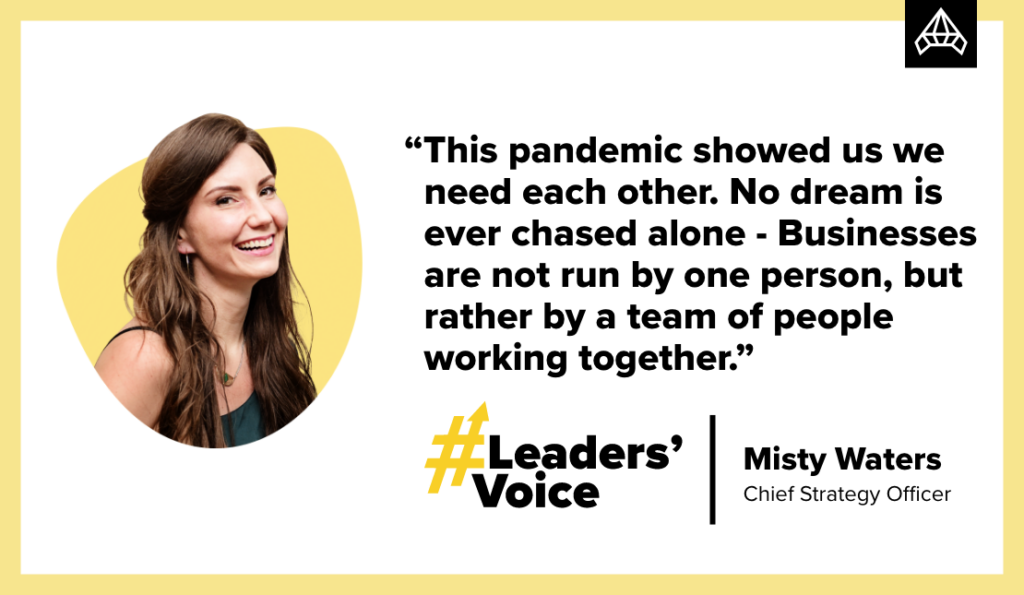 And again, Agnieszka emphasises how crucial teams are, and what makes good leaders.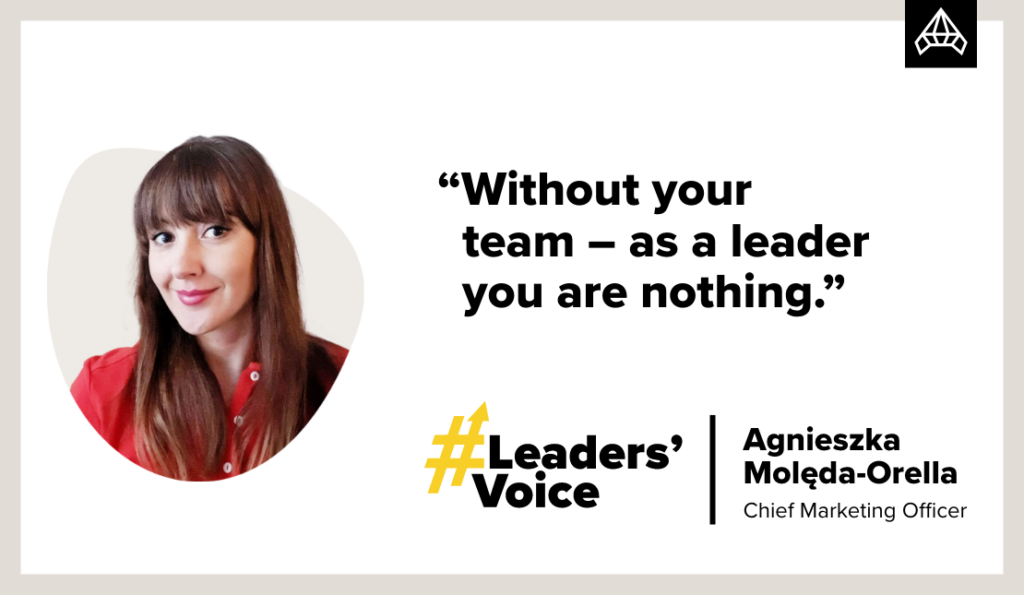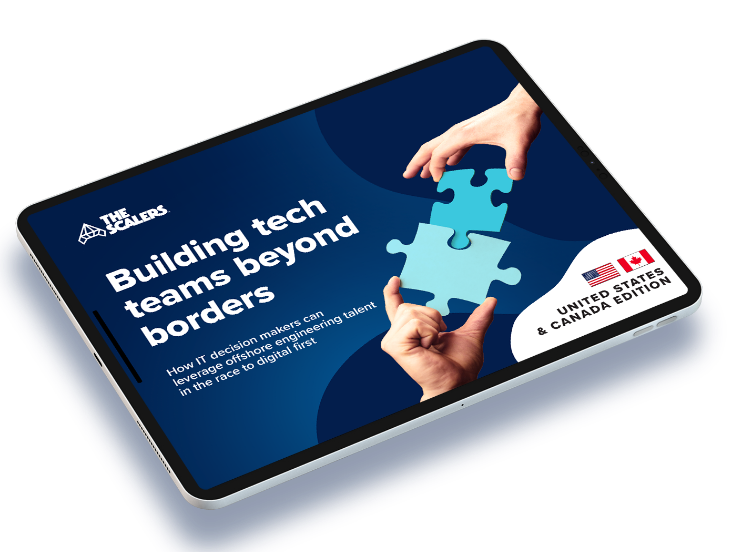 Combating the North American skills gap
How US and Canadian businesses can leverage global talent to scale without limits
DOWNLOAD WHITEPAPER
Challenges can be transformed into opportunities and chances to learn as an organisation. But these aren't just hollow words, we really mean it. Take talent shortages for example: innovative businesses across high-performance markets see it as an enormous barrier to successful digitalisation. The Scalers see skills shortages as an area where we can provide value. Indeed, even internally our attitude is always to spot the opportunity within the challenge in order to take the business to new heights of innovation and success.
Stuart, our Chief Revenue Officer, highlights the importance of flexibility: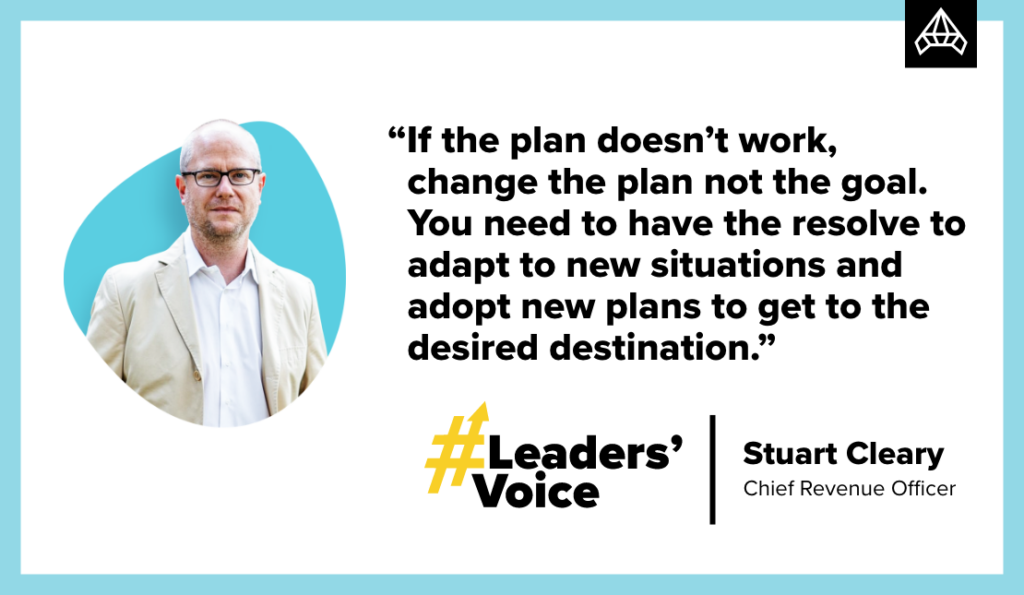 And again Misty, the CSO, brings to light what we often tend to hide – crisis and mistakes and what we can learn from them.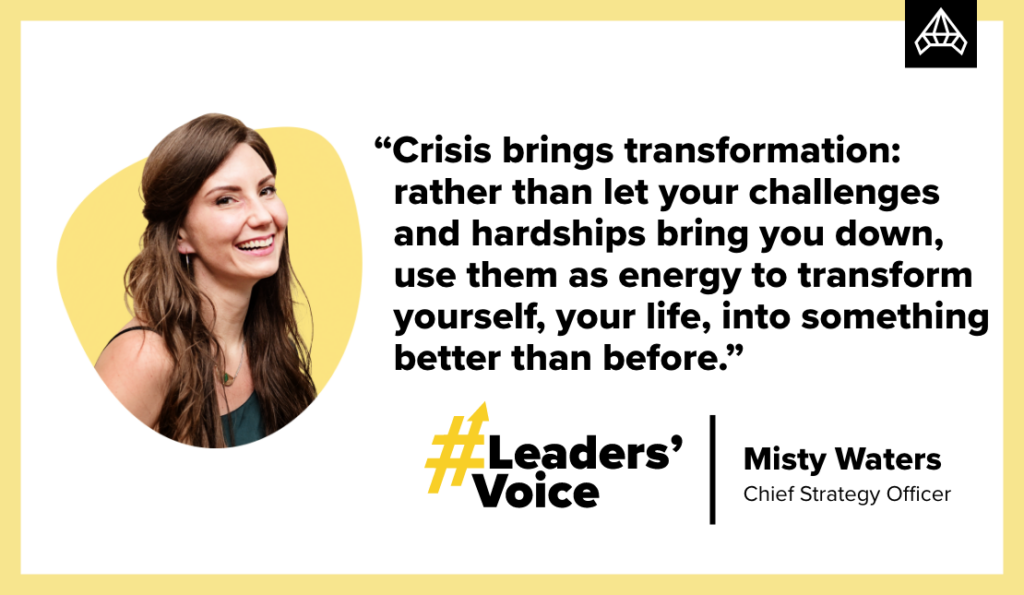 Bala, on the other hand, gives a tip on embracing the unexpected.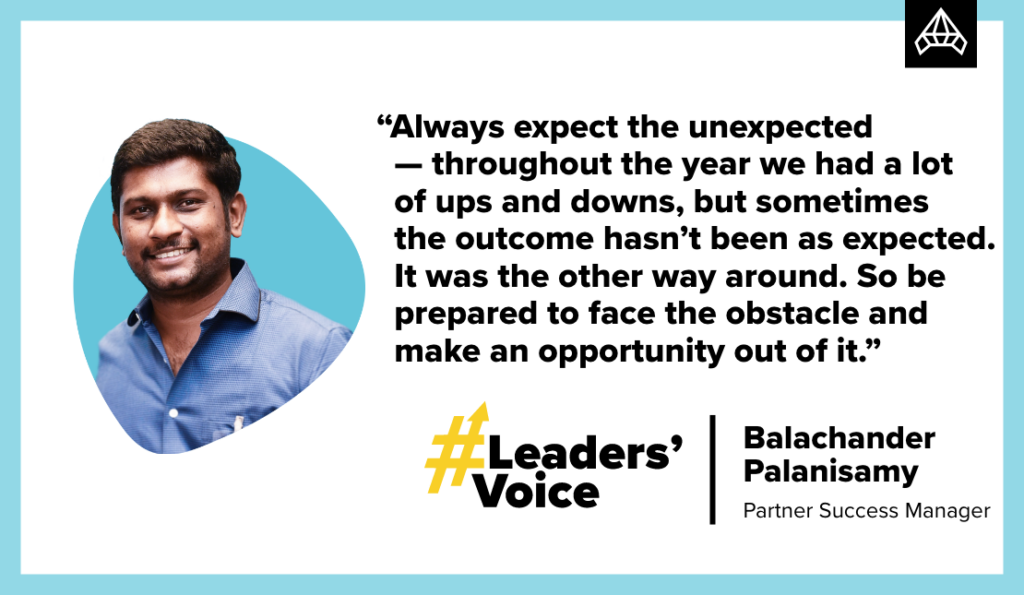 Building the best teams and the positives of working remotely
The pandemic gave businesses across the world plenty to think about, with new models of working brought in — successfully. So successful in fact, that many organisations have decided to continue with remote and hybrid models, which can help to improve work-life balance and provide greater freedom to employees with difficult challenges outside of work.
In fact, Covid showed many organisations that working away from the office doesn't mean a dip in quality or commitment to the business. The Scalers is no different. But, at the same time, getting back to something approaching normality also brings its own set of positives. Building the best teams is about flexibility and understanding what's best for every employee. While some organisations see these kind of challenges as problems to be solved, The Scalers' leadership see them as opportunities to be leveraged for positive change.
Luanne, our Head of Sales, talks about the value of in-person collaboration.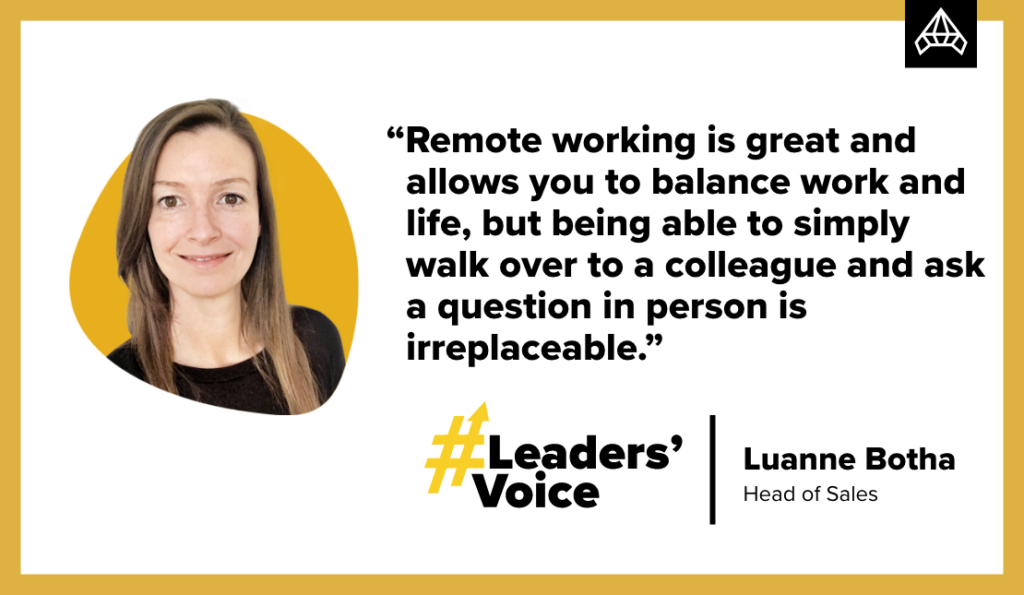 Learning lessons from history
And last but not least, we get some wise words from a leader famed for a period of peace and stability during his reign over the Roman Empire. But, delivered via our Chief Financial Officer, Mark! The point being, not to let small defeats take your eyes off primary goals and ambitions. In our case, to scale the business to extraordinary heights while maintaining the people-centricity The Scalers has been built upon — and will continue to be — as we grow and expand and continue building the best teams.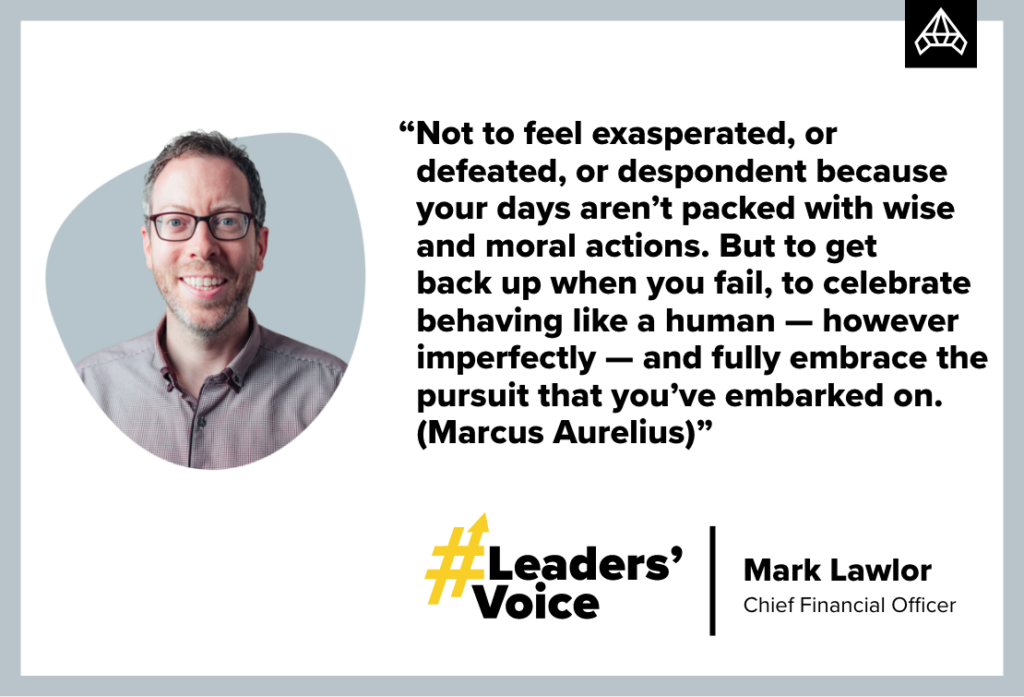 Building the best teams: wrapping it up
So there you have it, and we hope you've taken some inspiration and found some valuable insights on what makes The Scalers such a special business. If you're in need of an expert team builder to assist you in building a dedicated offshore team in India, then please don't hesitate to get in touch and speak with one of our team.