The Scalers' 2021 recap: a year of phenomenal growth
Emilien Coquard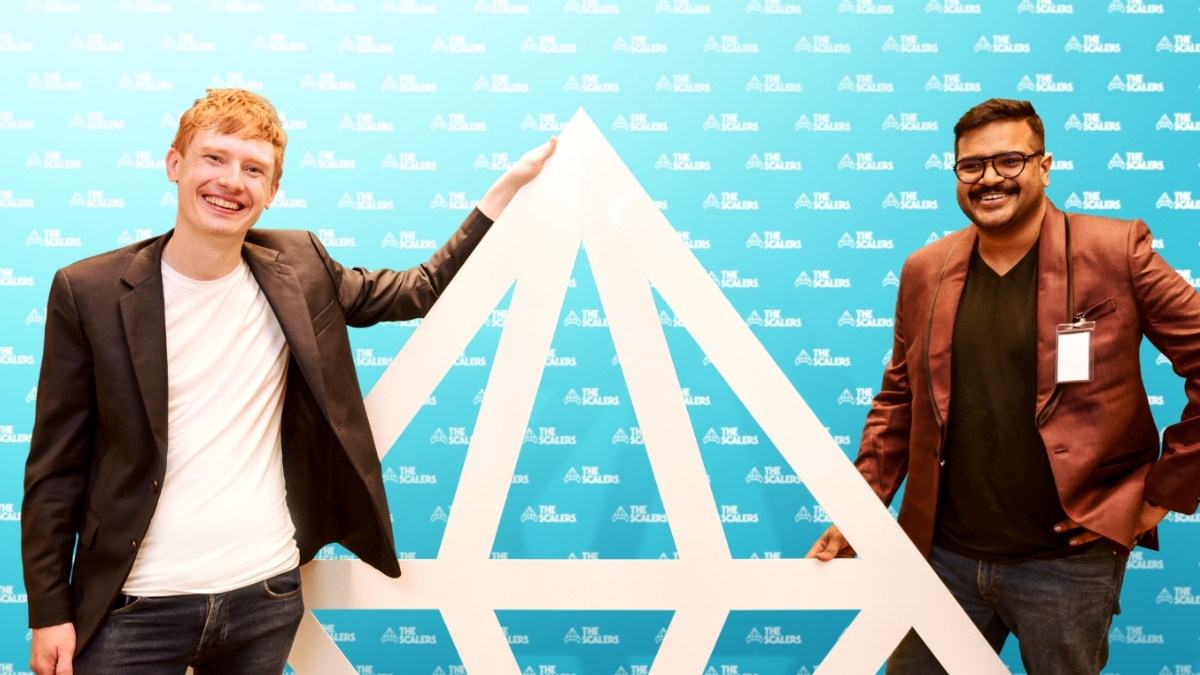 2021, folks. It's almost over, but boy do we have a ton of exciting things to share! In a nutshell, it's been a year of phenomenal growth for the business. The pandemic could have certainly thrown a spanner in the works, but due to the groundwork put in place in 2020, we handled it even better than last year. We onboarded an enormous amount of engineers and other recruits remotely, and have the policies and methodologies in place to continue should restrictions rise again. So jump on board The Scalers' rocketship as we blast into orbit and look back at the past year's biggest wins, key events, and perhaps most importantly — new crew.
It's all about partnership
2021 saw us explore new territories and expand our partnerships. We broke into North America — with partners signed in both the US and Canada — as well as Australia, and continued to expand our business in Europe too. In total, we brought seven new partners on board across the three different continents.
Our largest partner, Preqin, continued to grow at a rapid pace, adding many new engineers over the last twelve months, bringing their Bangalore operation to 220 in total. A great success!
Read more: How we scaled a UK fintech development team >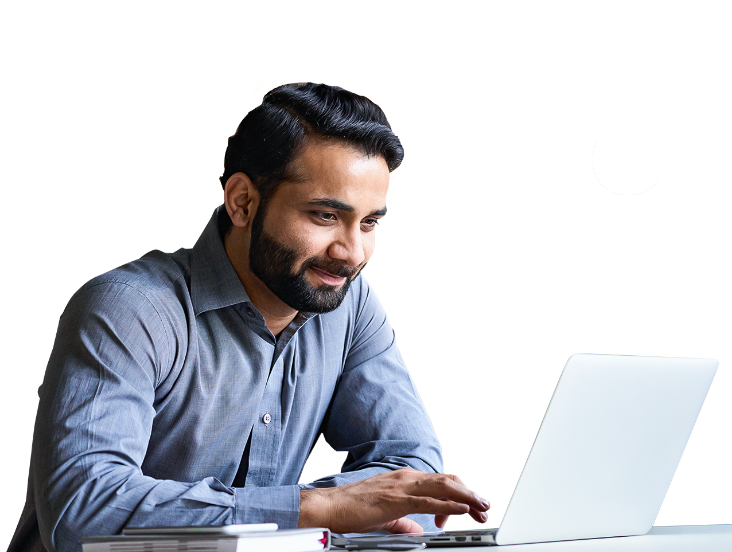 Build your offshore development centre
Increase innovation and deliver at speed in the Silicon Valley of Asia
LEARN MORE
The Scalers comes certified
We've always had both our own safety, and that of our partners as an utmost priority. However, now we've got the papers to prove it with our ISO27001 certification. Getting this official stamp of approval from a leading authority represents our ensuring commitment to information security.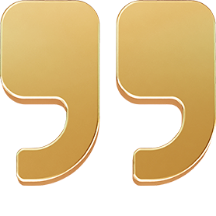 "With ransomware and other threats always lurking, advocating best practices to our staff just wasn't enough anymore. Being ISO 27001 certified means we're now systematic in our approach, implementing state-of-the-art endpoint protection solutions and a robust ISMS to safeguard both our operations and those of our partners."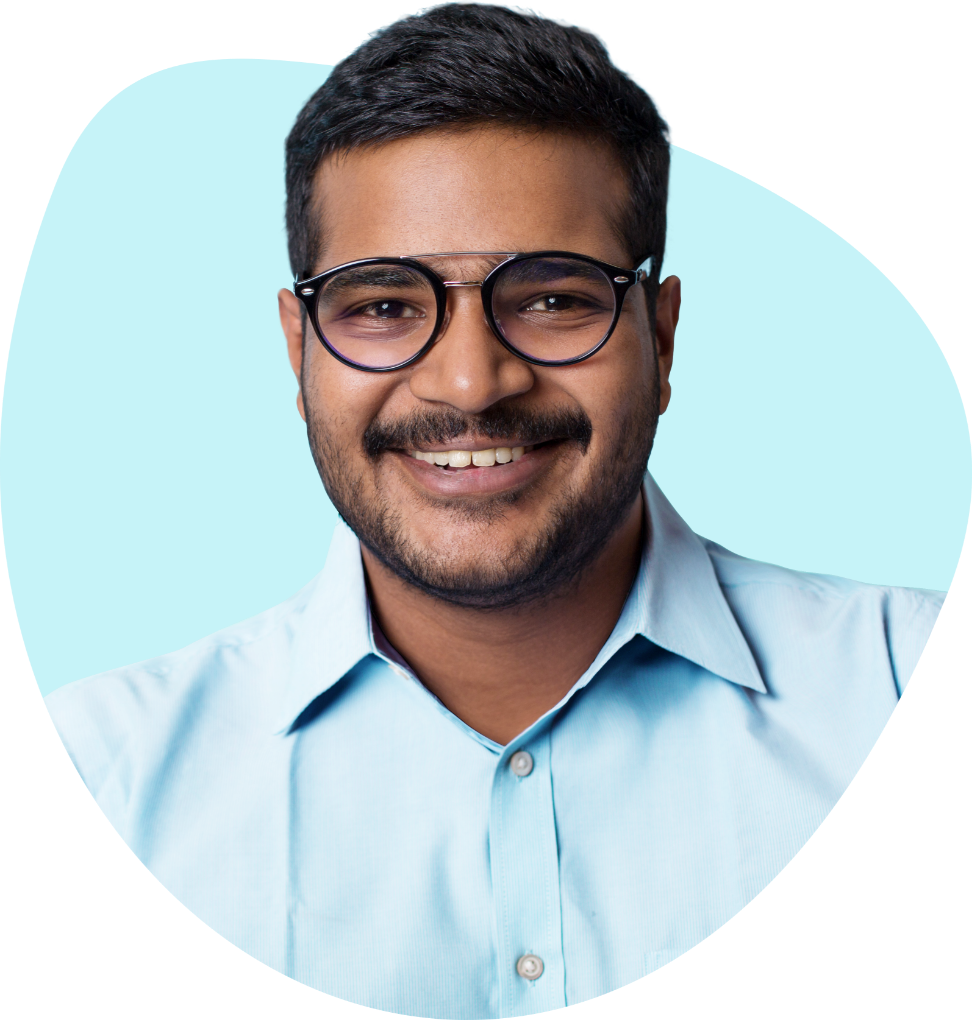 Deepak Arunachalam
COO, The Scalers
Put simply, our certification acts as an independent assurance to our present and future partners of The Scalers' commitment to providing secure services of the highest quality.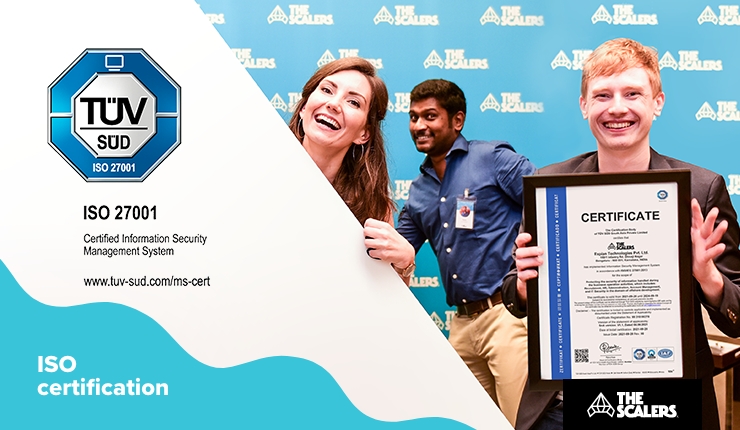 Read more: What does our ISO 27001 Certification mean for The Scalers and our partners?
Bucharest launch has lift off!
After conversations with some of our current and potential partners, and our capabilities on the European market, we've seen an opportunity to open a new location for building development teams. The launch of an operations centre in Romania gives our European partners a nearshoring avenue to venture down.
This is something you'll definitely hear more from us about in 2022!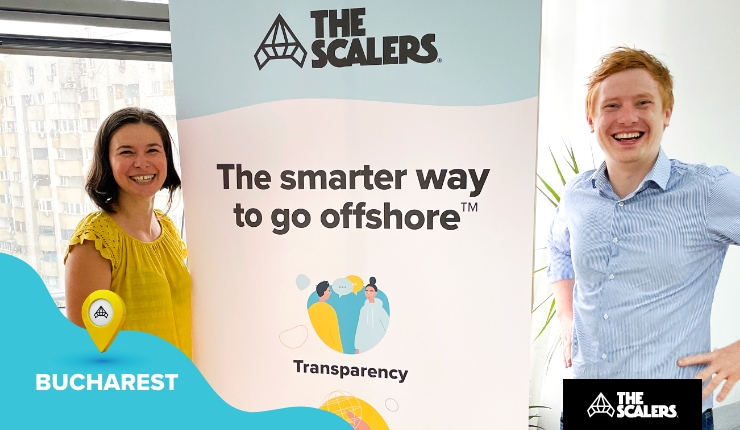 Do you want to be an early adopter of our new Bucharest adventure? ? Get in touch!
Anyone for cake?
Seven years! Since our humble beginnings in 2014 to today, it's quite incredible to see how much we've grown as a business.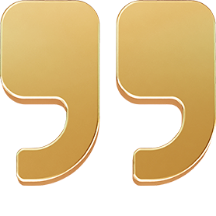 "From the house of hack in Bangalore through offices in Dublin, Krakow, and Bucharest, to partners in London, Sydney, Montreal, and Paris… In seven years we've now begun establishing our business around the world — and the best is still yet to come!"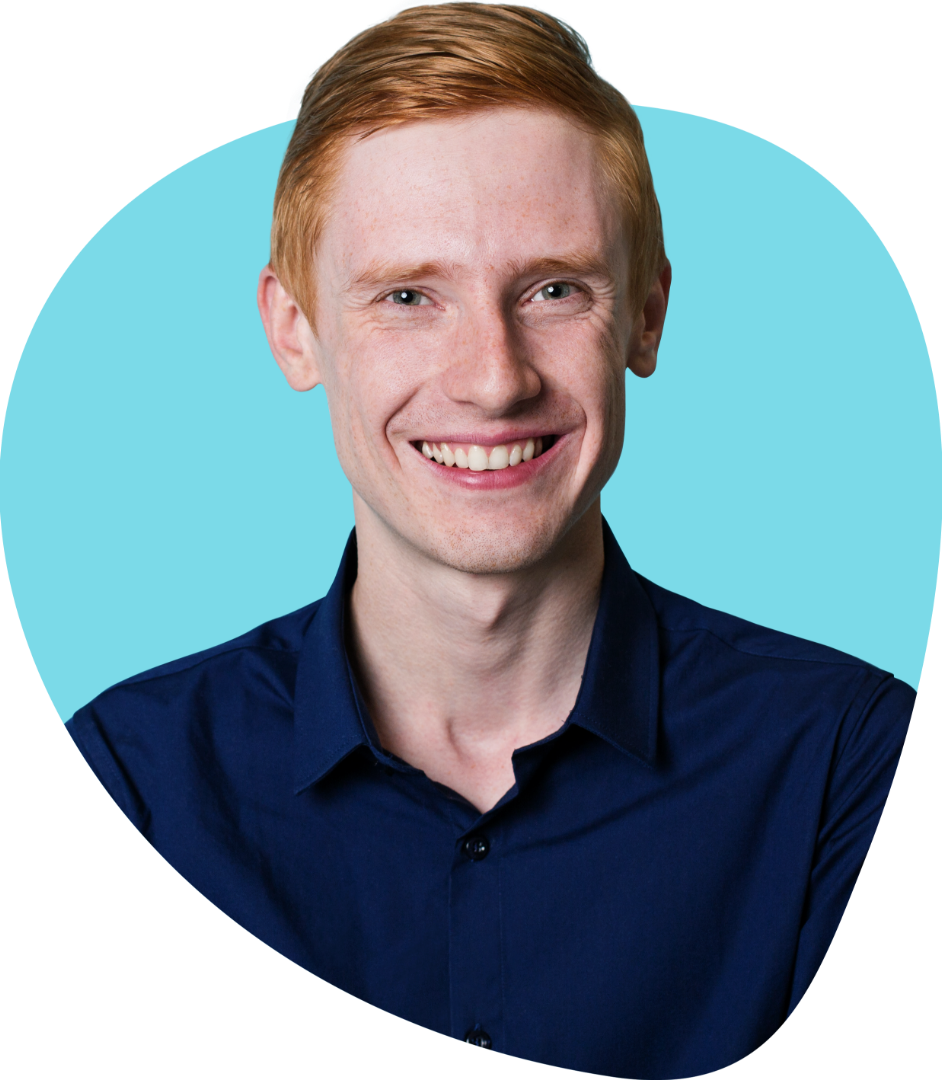 Emilien Coquard
CEO, The Scalers
As expected, we continued to add new people to our ever-expanding teams! That means there's now a total of 383 people across all of our global locations. Simply incredible when we look back at the days at the House of Hack.
Curious how it all began? Check our story here.
Leading from the front
The leadership team grew as we added two senior hires in the form of Mark Lawlor, Chief Financial Officer and Stuart Cleary, Chief Revenue Officer, who joined our Dublin office to help us develop and scale our operations.
With 20+ years in the field, Mark joined us as a triple threat with experience in audit, accounting, and finance. Stuart works at the intersection of Sales, Marketing, and Partner Success and has 13 years in Silicon Valley under his belt. This includes four years at Amazon in London where he developed and launched new distribution channels for Amazon Prime Video in Europe.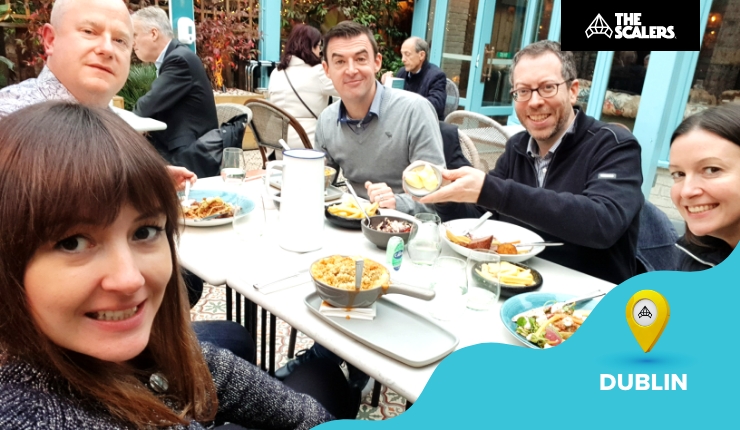 We knew they'd be the best for the job in helping us reach new heights and build for the future — including hitting ambitious revenue targets for the next five years. With the new crew in place, we're now ready to hit the boosters on The Scalers' rocketship and go forth into new frontiers and journey to new heights.
The band goes on tour
2020 saw Emilien and our COO Deepak go on an adventure to meet The Scalers' teams based in Europe — in Poland, Ireland, and Romania. With part of the Marketing team based in Krakow, the gang embarked on a week of workshops and fun activities including a boat excursion and a cooking class. The Ireland team upped the ante in the water stakes, with a canoe race down the River Liffey as well as an Escape Room escapade.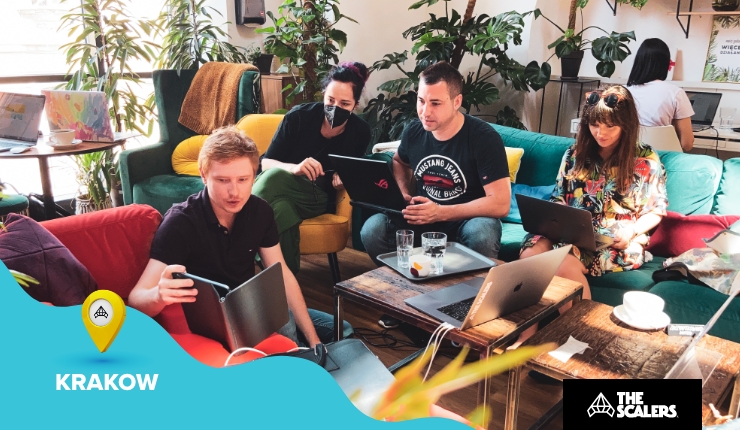 The Bucharest leg saw Deepak and Em witnessing the birth of the new operational centre first hand, giving new and existing partners in Europe a nearshoring option if needed. Last but certainly not least, the part of the Marketing team that's based in Poland went on a workation to the mountains, which saw them partake in team building activities and coworking from a luxury lodge complete with billiard table, sauna, and hot tub!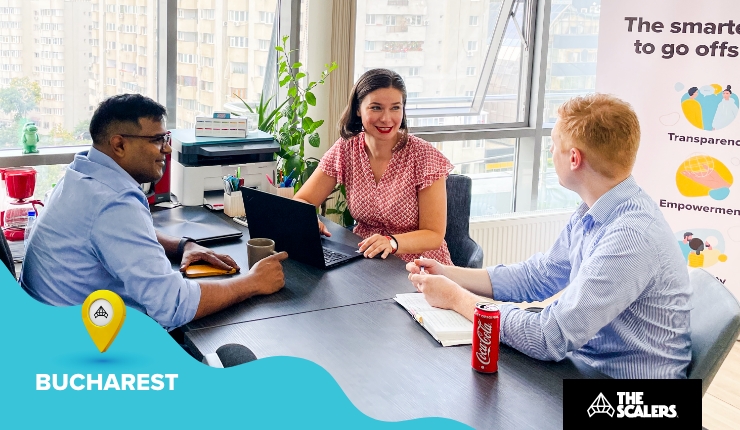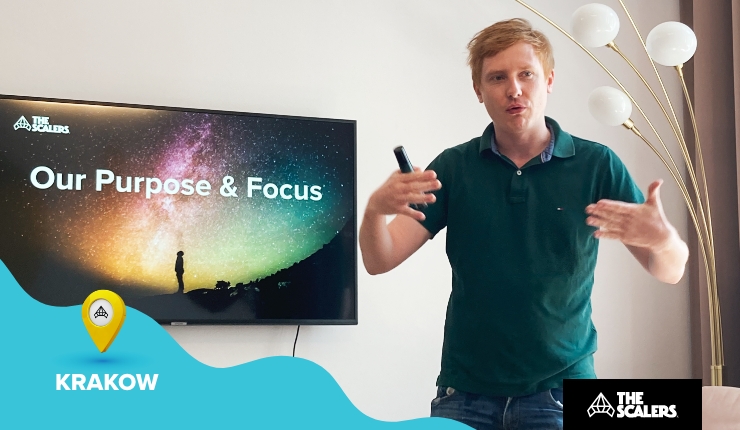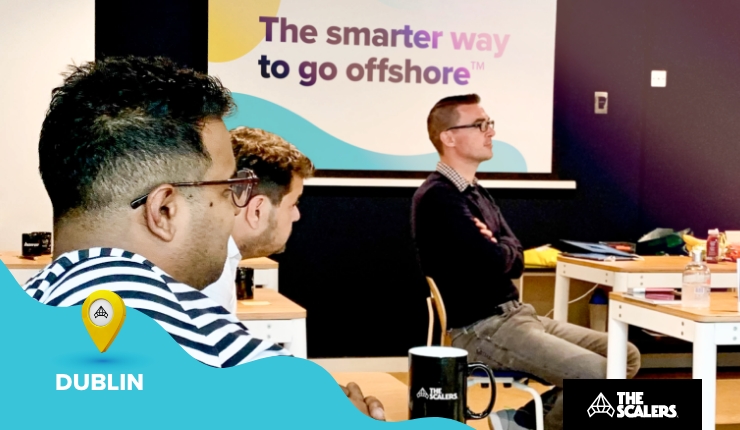 We're getting ever smarter
December has seen the launch (no pun intended) of our new #ScaleSmart initiative. It's about continuous improvement of the quality of everything we do — from the operations, to how we collaborate with partners, to how we can continue to be better, both individually and as a team together. Every little helps, or as Emilien puts it: "one week, one tweak". Each Thursday during our weekly standup, someone will share a small change they implemented to improve the functionality of our teams or the value we deliver for our partners.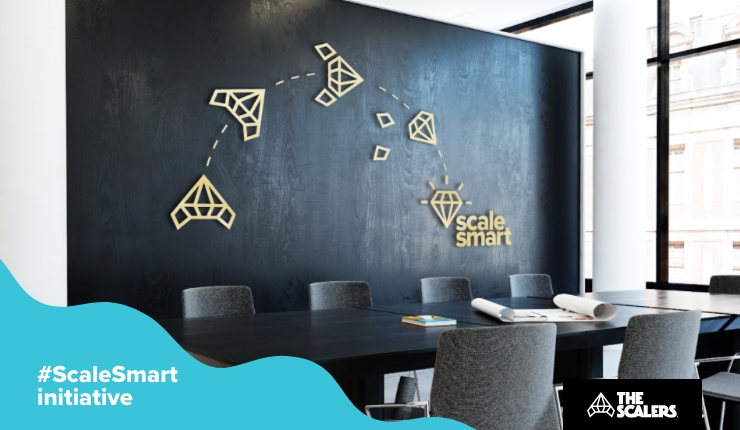 And we're always innovating
On top of everything else, as an early birthday present to ourselves we launched our redesigned, revamped website (which you've seen yourself if you've got that far)! In fact, it's the very site you're reading this on right this second. It's quite incredible to look back at the journey. How brainstorming sessions became key points, how key points were expanded upon to become wireframe mockups, and how wireframe mockups were designed and developed to become vibrant, UX-friendly web pages.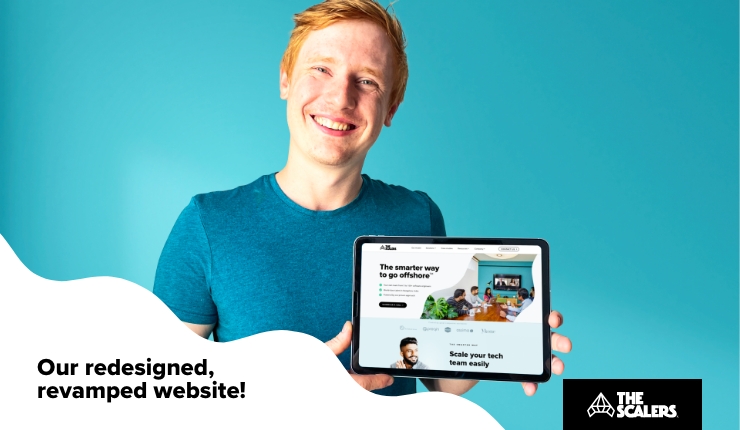 2021 also saw us team up with the Forbes Technology Council, with our CEO Emilien providing insightful articles on the topic of offshoring, often from a unique perspective. If you've never heard about the parallels between Swedish pop music and building software with global teams… then you're missing out. So, do yourself an enormous favour and give it a read.
The Scalers 2021: that's all, folks!
With a rockstar team in place, and growing, we're positioned even better than before for faster growth in 2022 — with our plan to grow 10x within the next five years. We'll be expanding further into both the Australian and North American markets, and of course, supporting our existing partners in every way we can to add value and help them scale without limits.
So there you have it ladies and gentlemen, our 2021 in review. Next year promises to be even more exciting, with new initiatives on the horizon, new partnerships to forge, and new territories to explore. See you then.