Introducing: 'Building global development teams' eBook

Aga Moleda-Orella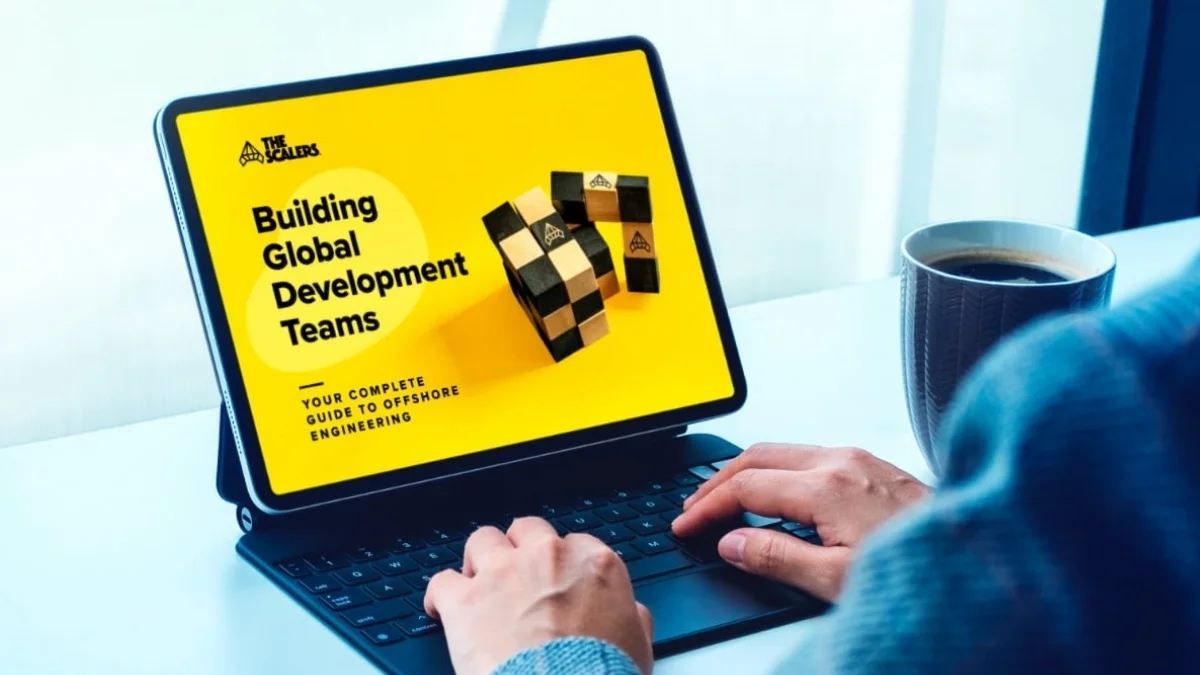 Today, businesses across the globe invest a massive amount of time, effort, and capital, to stay at the very top of their game. However, with the tech industry becoming more saturated, building a stellar development team and standing out from the crowd has become increasingly challenging. And, one of the primary contributing factors here is the acute shortage of local talent, especially in the West.
The competition for recruiting the right talent is fierce and expensive, and most companies are left with less– skilled or less motivated developers than they'd hoped for. The result? Businesses struggle to create powerful, innovative, and relevant software solutions.
But it's 2020, and the rat race for local talent is no longer the only option. Today, more and more businesses are turning towards the concept of building global development teams — teams of elite engineers that enable them to innovate at speed and scale fast.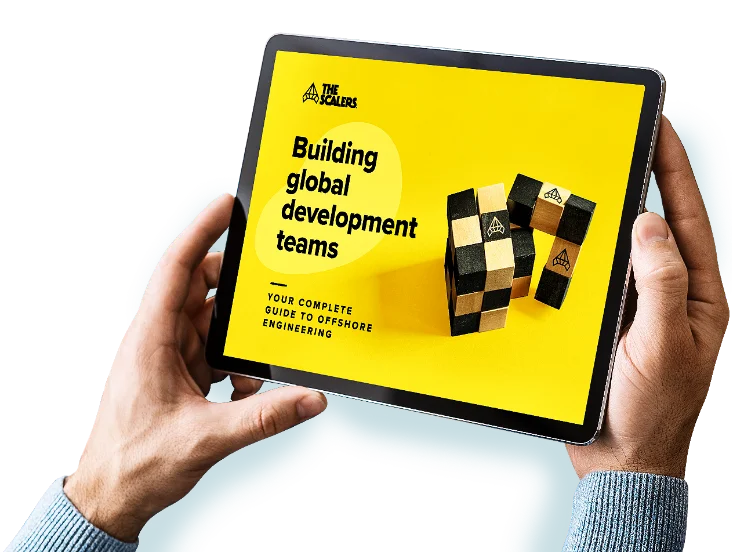 Learn how to build elite offshore teams
How to beat local skill shortages and set up your development centre abroad
DOWNLOAD GUIDE
Leveraging world-class talent
A recent study conducted by Deloitte in the US showed that by 2028, the acute talent shortage would lead to a potential loss of over €384 billion in economic output. Meanwhile, another report stated that the IT industry in the UK would need around 186,000 skilled recruits every year until 2024 to combat the talent shortage.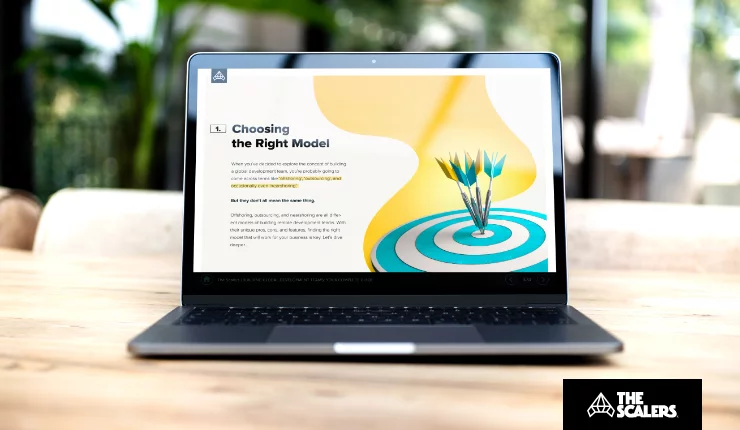 The reality is clear — businesses just aren't able to find the talent that they need, and they're paying a heavy price for it. And it's not just about salaries either. The cost of setting up an office space in big cities like Paris or London can be sky-high too.
While offering higher salary packages to attract talent or investing in state-of-the-art technology may seem like reasonable solutions, they just aren't enough anymore. And that's why it's time for businesses to look elsewhere.
However, 'elsewhere' can mean anything. Outsourcing, nearshoring, offshoring — they're all different models that have risen in response to the shortage of skilled engineers. However, the key here is to build a dedicated development team that adds extra value to your organisation in the long term.
Sneak peek
In 'Building Global Development Teams', we focus on one fundamental principle — leveraging world-class talent. We also discuss in depth the different models to augment your team, the best destinations to find elite engineers and the tangible benefits of offshore engineering.
Bringing your vision to life
When building a global development team, it's crucial to engage with the right partner.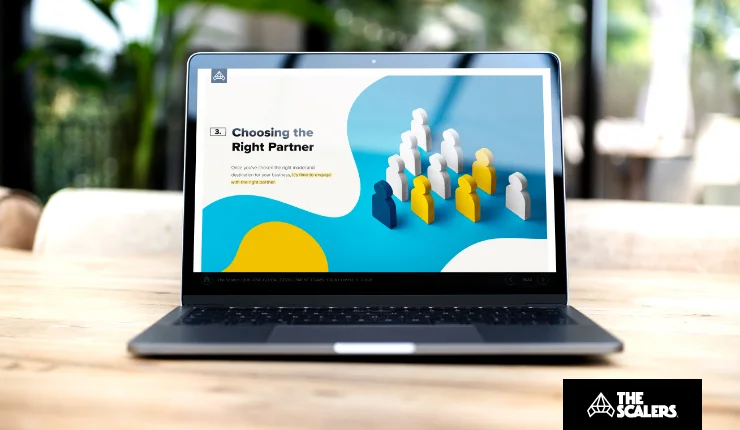 Though the process may be relatively simple, there's still a lot of work behind the scenes. You have to set up a business entity in a foreign land, find and set up a workspace, recruit the best engineers, handle all the administrative duties and daily tasks, all from your local office. Also, building a team in another location, probably with a different culture and background, takes expertise.
The right partner will take care of all that for you. They'll have an entire team on the ground that will dedicatedly work on building your offshore workforce. And that's why, in 'Building Global Development Teams', we've made a consolidated checklist of all the parameters you need to tick off before you sign on the dotted line and start putting together your dream team.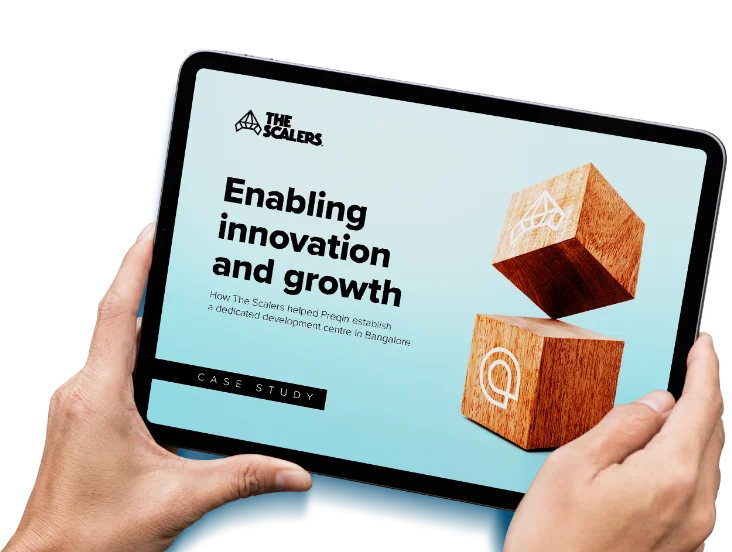 Scaling at speed: Preqin case study
How we helped a fintech establish a dedicated development centre in Bangalore
DOWNLOAD CASE STUDY
How we do it at The Scalers
The Scalers build scalable, results-driven development teams in Bangalore using a unique model of talent sourcing, managed operations, and cultural alignment.
'Building Global Development Teams' explains our approach to the new generation of offshoring — a model that is simple, transparent, and just works. For years now, we've built dedicated development teams for our client partners in this vibrant city, known in the tech industry as the Silicon Valley of Asia, helping them gain access to the most elite group of engineers that India has to offer.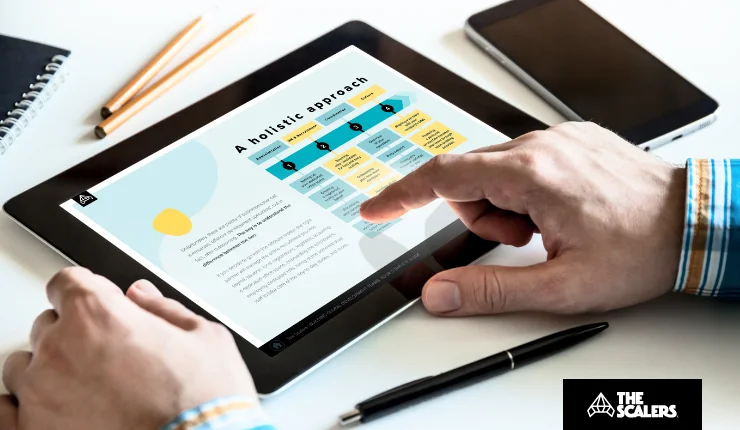 Hit the ground running
Developers are the lifeblood of your tech team, so it's important to source and hire the right talent. And with the right development partner, you can tap into global talent pools and access the skills you can't always find at home while also optimising costs.
It's a cross-continent extension of your existing team; you work with them the same as you do with your engineers at home — they're genuine colleagues, not outsourced help.
It's offshoring that finally works. And our ebook, ' Building Global Development Teams' shows you exactly how you can make it work for your business.
What will you learn?
How to choose the right model, destination, and development partner for your unique strategic requirements.
How you can establish an operational roadmap and set goals for your global development team.
How we, at The Scalers, help our client partners build their elite engineering teams in Bangalore, India.
How you can effectively collaborate with your development team and your offshore development partner.
To find out more about building global development teams and how CTOs, CIOs, and VPs of Engineering can leverage global talent pools to scale at speed, download our latest report.
If you're looking to build an engineering team to transform your business, feel free to reach out to us. One of our senior executives will get back to you shortly and help you move forward based on your requirements.