Looking into the future: is digital India the 'next big thing'?

Tom White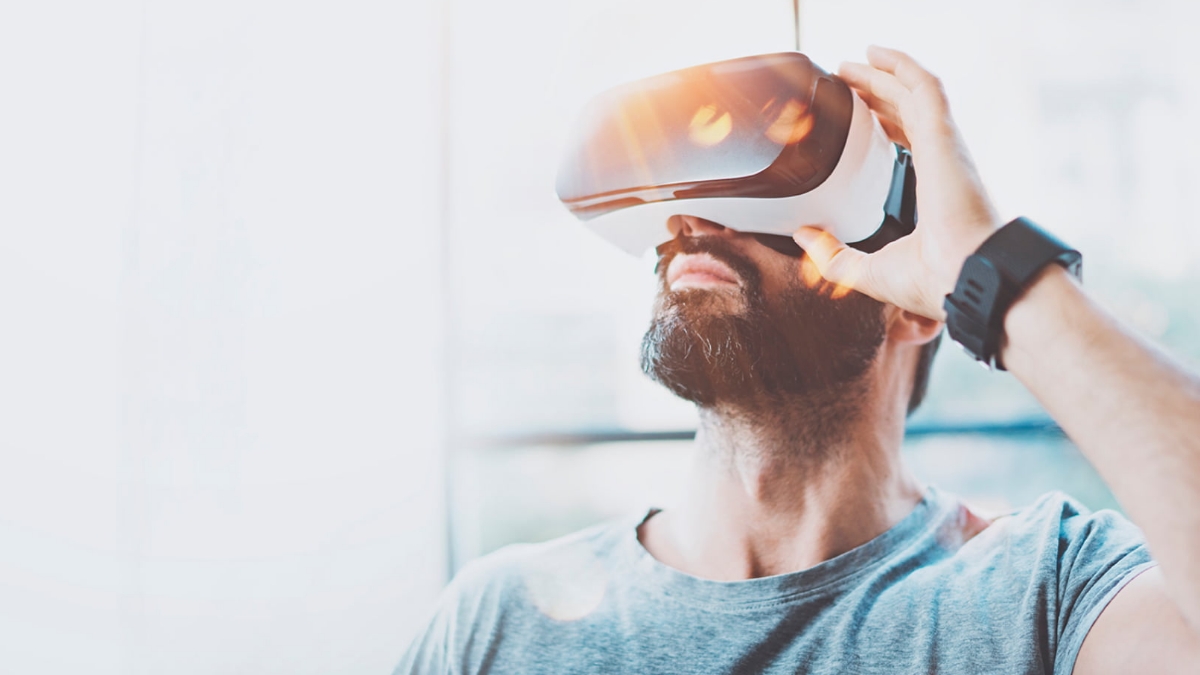 By many standards, India is well on its way to becoming a trillion-dollar economy in the next decade. And Digital India's contribution to this has been significant.
Propelled by the falling cost and rising availability of smartphones, high-speed connectivity, and the many Government policies, India is already home to one of the world's largest and fastest-growing bases of digital consumers. In fact, the nation is digitising faster than many other mature and emerging economies.
So what's in store for Digital India in the coming years?
Digitalisation and Rural India
Over 65% of the Indian population resides in rural areas and towns. And yet, digitalisation has still managed to leave its mark.
BharatNet, for instance, is an initiative by the Government to empower Gram Panchayats (a formal, democratic grass-root level structure) with internet connectivity by using optical fibre cables. One of the largest rural connectivity projects of its kind, BharatNet, will facilitate the delivery of a plethora of e-services such as e-health, education, and e-commerce.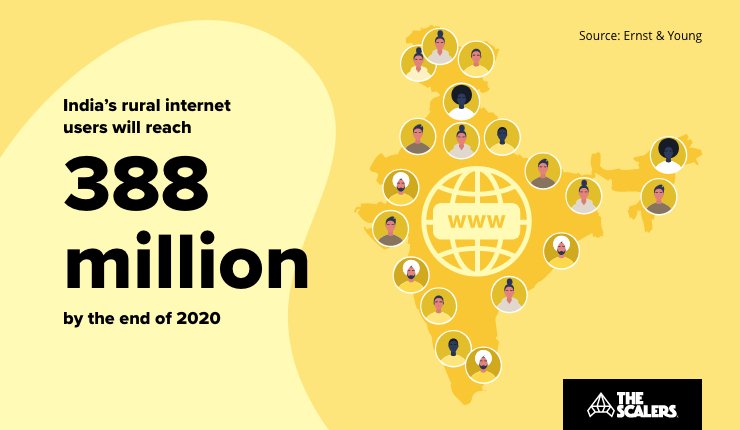 Similarly, regulatory bodies have rolled out 'Zero-balance Jan Dhan' savings bank accounts to propel a digital payment infrastructure in rural India. This move has led to an increase in the number of bank accounts in the country from 53% in 2014 to 80% in 2018 — a number that is said to increase exponentially over the next few years.
Another initiative by the Government of India is called the MUDRA (Micro Units Development and Refinance Agency) program. This scheme caters to providing rural businesses credit at low rates, in turn, acting as a catalyst for the digital transformation of medium, small, and micro-enterprises.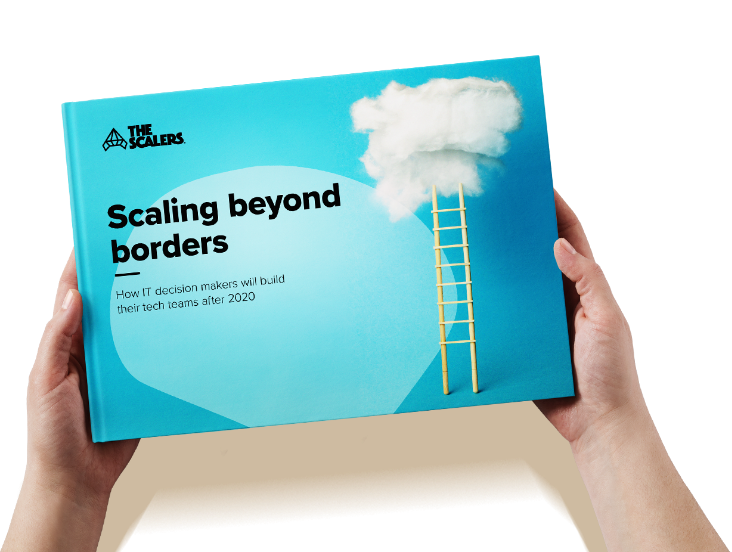 Learn how to scale fast with global talent
How IT decision makers will build their tech teams after 2020
DOWNLOAD GUIDE
It's all fun and games
The Indian gaming industry has seen significant growth over the last decade, with investments from big players such as Youzu, Alibaba, Nazara, and Tencent. The number of new job opportunities in the industry is a clear indicator of the rapid evolution of this sector — over 40,000 employees by the year 2022.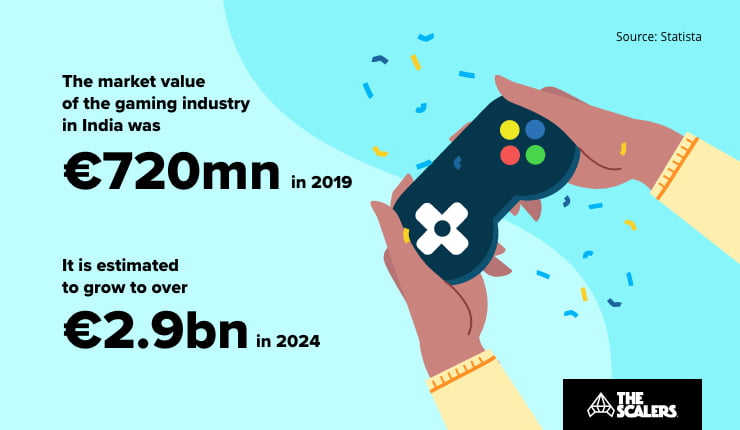 Unsurprisingly, 55% of casual gamers and 66% of hardcore gamers across India are below 24 years. And today, these users opt for their mobile phones as a gaming device rather than traditional bulky desktops. The primary contributing factor — development and affordability of smartphones.
The road to 5G and transformational technology
While the BharatNet project aims at connecting 250,000 Gram Panchayats in the next few years, the Government of India has also set specific digital goals to be achieved by 2022. One such objective is to provide broadband to the entire nation and create over four million additional jobs in the digital communications sector.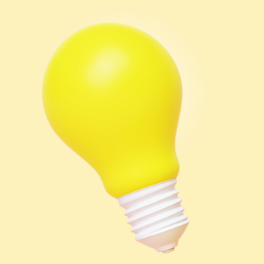 DID YOU KNOW?
5G networks and broadband access will increase the contribution of the telecommunication industry to 8% of India's GDP, up from 6% in 2017.
Source: The Hindu
With 5G networks on the horizon, the average data consumption is expected to increase drastically. 5G holds the sweet promise of applications with high economic and social value, in turn, creating a hyper-connected society. Given that the average network data speed and downloads will be exponentially high, 5G will add a new dimension to Digital India.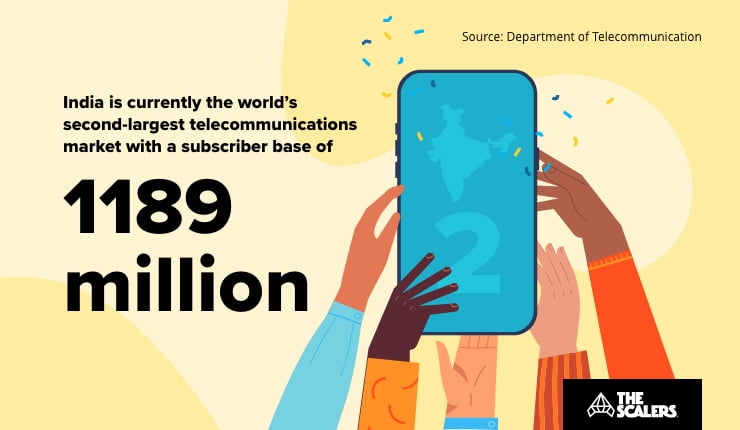 To support this, a multi-disciplinary forum has been constituted, with the DoT (Department of Telecommunication) at its head. The DoT, in turn, is funding research of 5G networks, in collaboration with the IITs (Indian Institute of Technology) of the country.
The IT industry and the Indian economy
According to NASSCOM's 2020 Report, the IT-BPM industry generates $191bn in revenue, with a growth of 6.7%. And the fact that India is home to a massive English-speaking engineering talent pool is reason enough for global IT companies to outsource and offshore their digital development processes to the country.
In fact, businesses have now gone beyond outsourcing by establishing development centres (DCs) and R&D units in India, focusing on verticals such as software, telecom, and automotive. Given that every sector has integrated digitalisation into its offerings, India is well on it's way to becoming the digital hub of the world.
But has Covid reset India's digital future?
Funnily enough, the pandemic has accelerated digital transformation in India. Since the lockdown in March, India has distributed around $5 billion in cash benefits to its citizens entirely through payments made via digital platforms.
The unique digitally authenticated Aadhar identification number, the Jan Dhan bank accounts, and the millions of smartphones in the country, India is in the wake of the JAM revolution. With the lockdown placing immense economic strain on households, JAM played the role of a safety net, helping millions with immediate monetary aid through ubiquitous direct transfer of state benefits.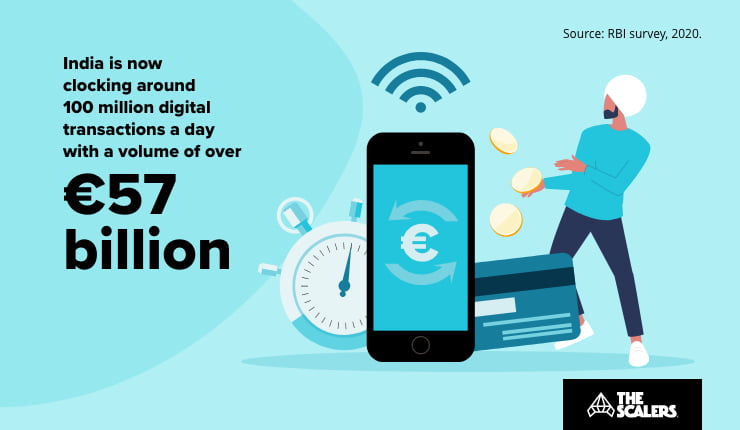 But that's not all. To effectively monitor the spread of the coronavirus, India's National Informatics Centre created the Aarogya Setu app, which has since been downloaded more than 127 million times. Along with other allied initiatives like the National e-Health Authority, the Government is steadily working towards a National Health Stack, completed by 2022.
Indian states are also using this opportunity to facilitate the use of digital technology further – whether it's Jharkhand's use of Collaborative Robots (Co-Bot) or Bangalore's use of drones to spray disinfectants and monitor containment zones.
Investments in India's digital ambitions
The rapid roll-out of state technological infrastructure has triggered investments in Digital India. For instance, while the Indian government is funding Diksha — a digital platform for school education, Reliance has raised $15 billion with the promise of delivering a digital lifestyle to every Indian. Amazon has promised to invest $1 billion in India and to support $10 billion worth of Indian export sales over the next five years.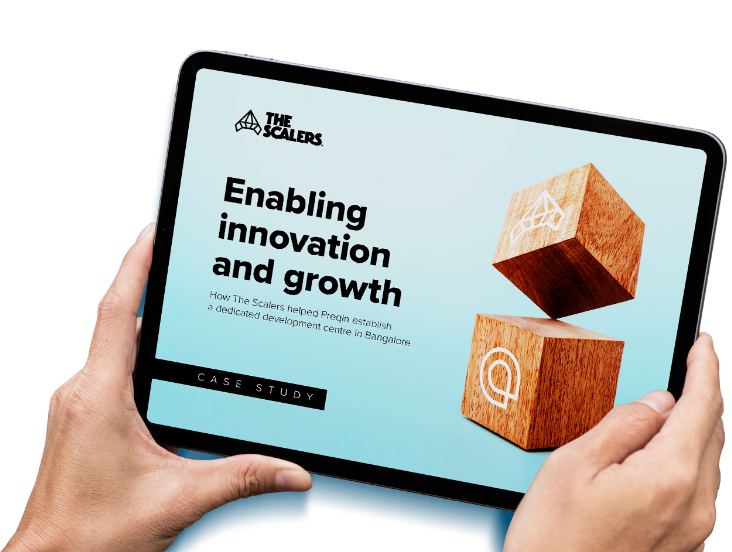 Scaling at speed: Preqin case study
How we helped a fintech establish a dedicated development centre in Bangalore
DOWNLOAD CASE STUDY
And it doesn't stop there. Internet giant Google has announced that it will invest $10 billion in India over the next five to seven years, through an entity called the India Digitization Fund. The primary objective of the fund is to provide affordable Internet access for Indians in different languages.
They also have plans to develop different digital products and services for India-specific use cases that cover healthcare, education, and agriculture. During the press-meet, Google indicated that they might also develop new low-cost smartphones to help Indians get online.
The reality is obvious — Digital India is here to stay.
If you want to build a development team in India, or if you have any questions about our services, you can reach out to us by filling out the contact form. One of our senior executives will get in touch with you.