Top 5 podcasts every CTO should listen to

Tom White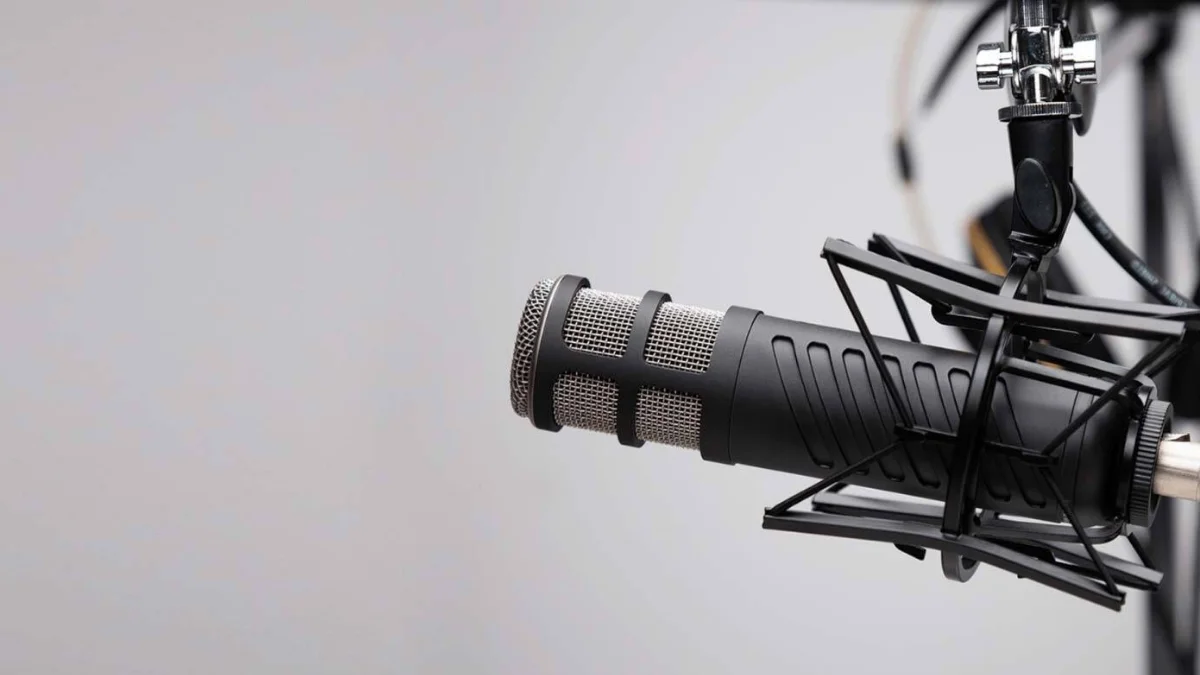 If you're a CXO, chances are that you're always on the go, and you find yourself left with barely any time to read articles, the latest tech news, or even that famous book for CTOs that you've been meaning to read since forever. In such a scenario, how can you stay up to date with the latest tech news and trends?
PODCASTS!
Podcasts are a great way to absorb new information on the go. It acts as an opportunity to learn about the experience of other CTOs and industry leaders, get inspired by them, and tackle challenges in your business with a different approach.
So if you're looking for inspiration, motivation, industry news, or just some interesting stories, here are five best podcasts for CTOs that you must check out!
1. The CTO Advisor
Host: Keith Townsend
Average episode length: 30 minutes
Frequency of episodes: 4 episodes/month
The CTO Advisor is a podcast that is geared towards organisations that are navigating through the challenges of digital transformation with a focus on future technologies and the process of building IT infrastructures that are in-line with specific business requirements.
The host, Keith Townsend, is a CTO Advisor with over 20 years of experience in helping organisations build IT infrastructures. He has also written for several award-winning properties such as TechTarget.com and TechRepublic.com. The podcast is also often graced by the presence of some of the smartest people in the IT industry, including Joe Beda (co-founder of VMware), Bobby Allen (CTO of CloudGenera), and Craig Connors (Chief Architect at Velocloud).
So if you enjoy freestyle banter between well-informed, experienced, and tech-savvy people, then this is a great podcast for CTOs that you can add to your list!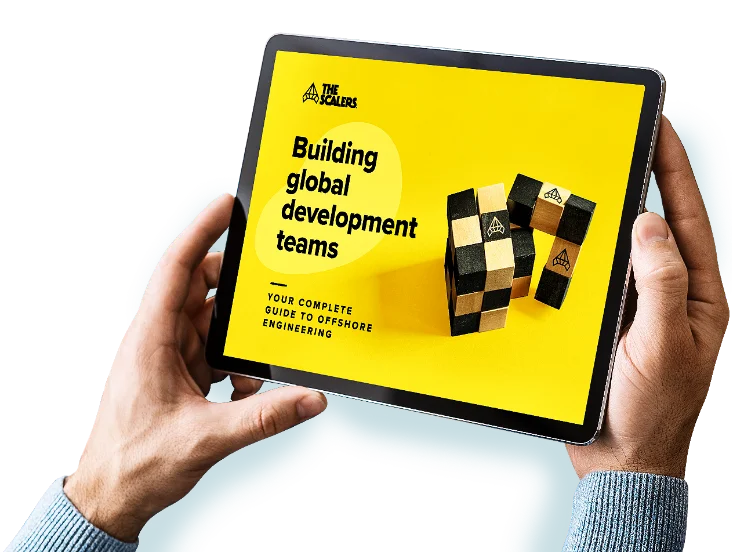 Learn how to build elite offshore teams
How to beat local skill shortages and set up your development centre abroad
DOWNLOAD GUIDE
2. The Modern CTO
Host: Joel Beasley
Average episode length: 45 minutes
Frequency of episodes: 1 episode/week
The Modern CTO podcast, true to its name, features interviews with some of the most famous CTOs of Fortune 500 companies of our time. From aerospace to AI, this podcast has it all!
The host, Joel Beasley, being a CTO and developer himself, presents talks with the CTOs of companies such as Cisco, Reddit, LinkedIn, Zoom, Citrix, and Atlassian, to name a few.
This podcast is for every CTO who is looking for inspiration, leadership, and growth. The gold truly lies in the banter, and if you're interested in learning about growing into your role, tackle coaching, and how you can contribute more to your business, then you're definitely in the right place!
In conversation with Jeremy King — Joey and Jeremy King, CTO at Walmart, discuss building trust with your stakeholders and how to hire over 4000 technologists in under two years.
In conversation with Parker Harris — CTO & Co-Founder at Salesforce, Parker Harris discusses the value of real relationships with your customers, key indicators of a successful acquisition, and how to scale your culture as the company grows.
In conversation with Neil Patel – Co-founder of Kissmetrics Neil Patel talks about how frustration led him to establish a marketing empire, the importance of leveraging in-person relationships, and how experimentation is the most effective product strategy.
3. CXO Talk
Host: Michael Krigsman
Average episode length: 30 minutes
Frequency of episodes: 3-6 episodes/month
CXO Talk is a podcast that feels like more of a platform and less like a podcast in the most delightful way! Hosted by industry analyst and enterprise marketing advisor Micheal Krigsman, the podcast offers in-depth discussions about business, technology, and healthcare, with some of the most innovative leaders of all time.
Some famous guests that made a special appearance in the podcasts include Rob Tarkoff (Executive VP at Oracle), Alicia Tillman (CMO at SAP), and Martin Powell (Head of Urban Development at Siemens).
The best part about this podcast is that it acts as a window into the minds of company leaders who provide expert opinions on subjects that are essential to CXOs. From a wide range of topics such as AI, digital marketing, IoT, digital transformation, entrepreneurship, business models, leadership, and security, there's something for everyone! So if you're looking for podcasts for CTOs, make sure to download at least a few episodes.
Leadership and Communication with Joe Hart, CEO, Dale Carnegie — This episode with Joe Hart talks about transformative leadership and how you can be a good leader too.
Writing without Bullshit, with Josh Bernoff, Author — Despite how critical communication is, its importance, few executives write with clarity and boldness. In this episode, Josh Bernoff shares his secrets for great executive and marketing writing.
Workday in Focus: HCM and Financials — In this episode, three respected industry analysts examine Workday (a leading SaaS company), its products, and competitive position in the market.
4. CTO Think
Hosts: Don Vandemark and Randy Burgess
Average episode length: 40 minutes
Frequency of episodes: 1-2 episodes/month
The CTO Think, hosted by Don Vandemark and Randy Burgess, is slightly different from other podcasts for CTOs, because there are no guest appearances on the show. Instead, Don and Randy, who call themselves "recovering CTOs", talk about the challenges they face on a daily basis in their respective leadership roles as a CTO and consultant, how they navigate through real-world situations, and their decision-making processes.
The benefit of not having guests on the podcast is that you, as the audience, grow more comfortable with the hosts – in this case, two extremely knowledgeable, hands-on CTOs. While Don Vandemark is a startup CTO based out of Orlando, Randy Burgess is a former CTO, startup consultant, and developer living in Kansas City.
Choosing a Tech Stack — The first question most CTOs ask is, "What tech stacks can we use?" In this episode, Don and Randy answer just that.
How Should a CTO Use Their Time? — When a CTO is juggling multiple responsibilities, people, and projects, what is the best use of their time?
Betting on Vue JS — This podcast acts as the ultimate learning resource for Vue developers.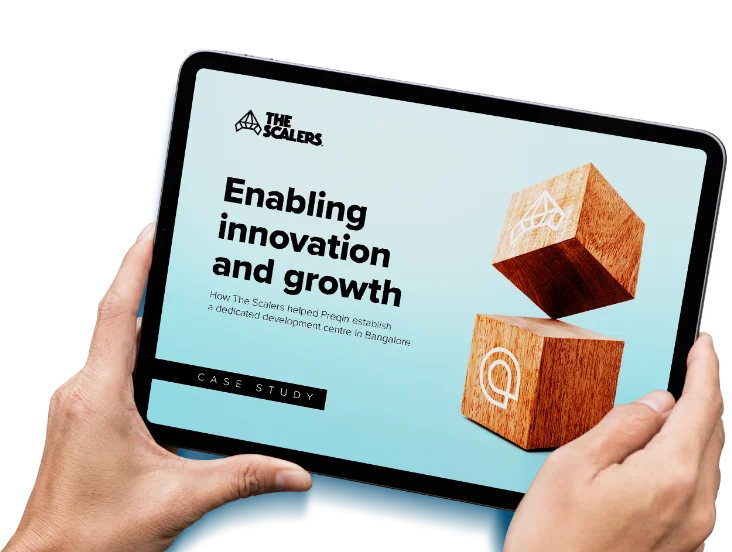 Scaling at speed: Preqin case study
How we helped a fintech establish a dedicated development centre in Bangalore
DOWNLOAD CASE STUDY
5. CTO Connection
Host: Peter Bell
Average episode length: 30 minutes
Frequency of episodes: 4 episodes/month
Hosted by Peter Bell, who is an experienced entrepreneur, technologist, engineering leader, and the founder of CTO Connection, this podcast aims at sharing the experiences of successful engineering leaders at fast-growth tech startups.
In conversation with famous guests such as David Schwartz (CTO of Ripple), Prashant Pandey (CTO of Asana), and Adam Nash (CTO of Dropbox), Peter discusses hiring, motivating, and managing your development teams on a day-to-day basis.
If you run an engineering organization, then CTO Connection can act as a community where you learn first-hand from the experiences of successful peers in the IT industry.
Meanwhile, if you're looking at expanding your existing development team by building a remote team, feel free to reach out to us by filling out the contact form and one of our senior executives will be in touch with you shortly.