Unpacking The Scalers' dedicated development team model

Deepak Arunachalam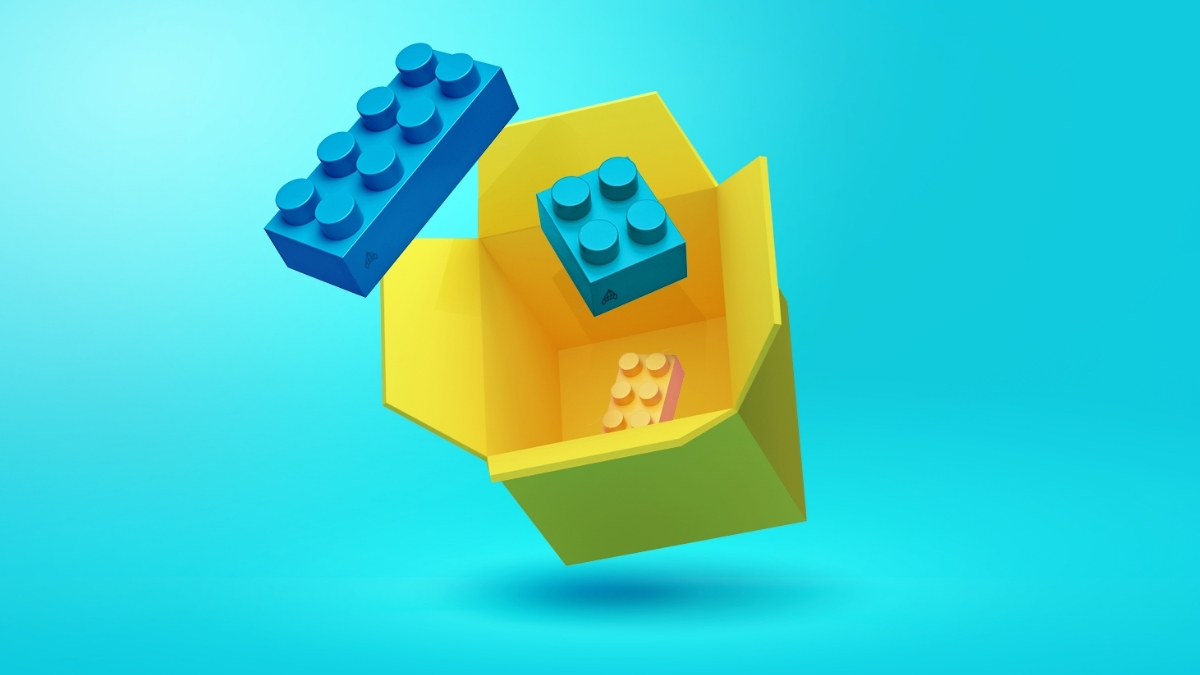 Businesses across the globe are looking to transform, fast. The need for agility and digital transformation has never been clearer with the dramatic events of the last few years. It's no wonder that demand for talented software engineers has grown at unprecedented levels widening the already colossal talent-supply gap. In response to these challenges, more and more companies are turning to offshore software development, with the dedicated development team model a growing favourite.
Many people ask us questions about offshoring: how it works, who it is for, and what the benefits are.
So, we put everything together into a definitive 101 guide. Say hello to Understanding Offshore Development. If you want to know more, you're in the right place. Let's look a little more closely…
What is the dedicated development team model?
The dedicated team model is a popular approach in software development that involves forming a long-term partnership between a client and a development company. In this model, a team of software engineers, designers, and other developers works exclusively for one client. They may work on one long-term project or a series of projects, but they work just for them. The team is responsible for all aspects of the project, from conceptualisation to delivery and maintenance.
Unlike other models, the dedicated development team model gives clients more control over their projects. And as the team works exclusively for them, they can find a solution that meets their exact specifications.
Although there are differences between the dedicated team model of the development company, the essence of the model provides substantial benefits.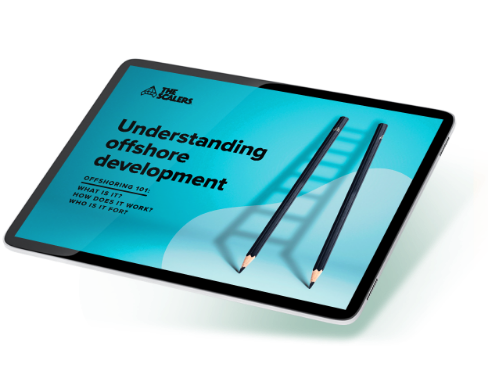 Understanding Offshore Development
Your crash course on everything offshoring. What is it? How does it work? Is it for you?
DOWNLOAD EBOOK
Benefits of adopting the dedicated team model
Building a dedicated development team offshore means setting up a fully integrated team of engineers in emerging tech hubs like India. Unlike outsourcing, where you work with random developers on a contract basis, offshoring allows you to work with a permanent workforce — a value-adding extension of your existing local team.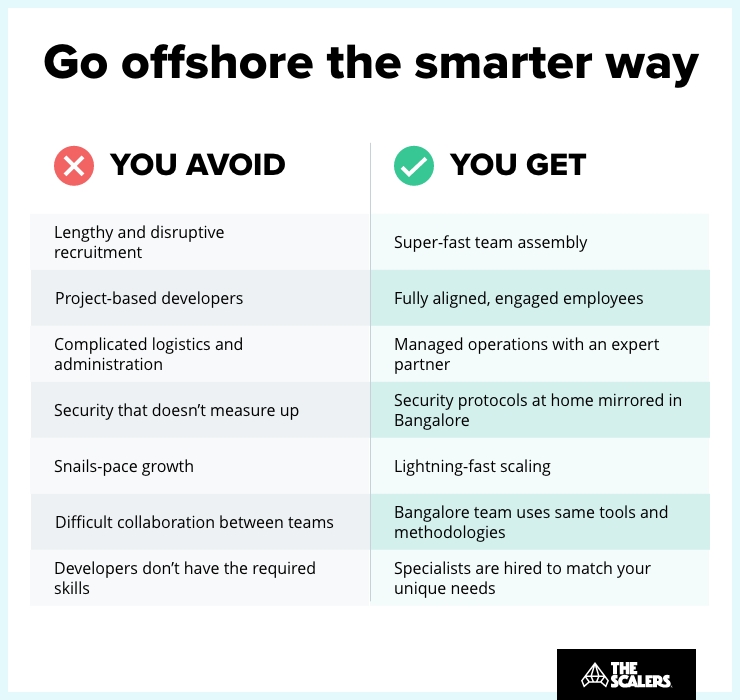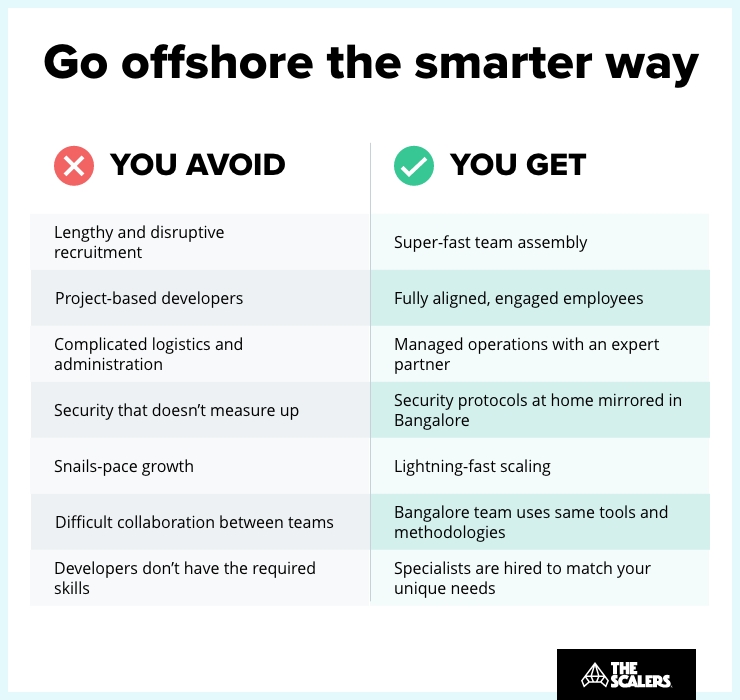 Today, hiring a dedicated tech team in the West means paying an absolute premium. Not just salaries but recruitment fees, office space, and employee-centric benefits too. When it all adds up, the numbers can be staggeringly high.
On the flip side, building the same team offshore, can reduce overall operational costs by at least 40-50%. In countries such as India, or The Philippines, the cost of living is significantly lower than in the West This not only correlates with salaries but also all the extra costs of running a business.
However, the best part is that you gain unlimited access to an oasis of top tech talent — fully-trained engineers who will meet or even exceed all your requirements.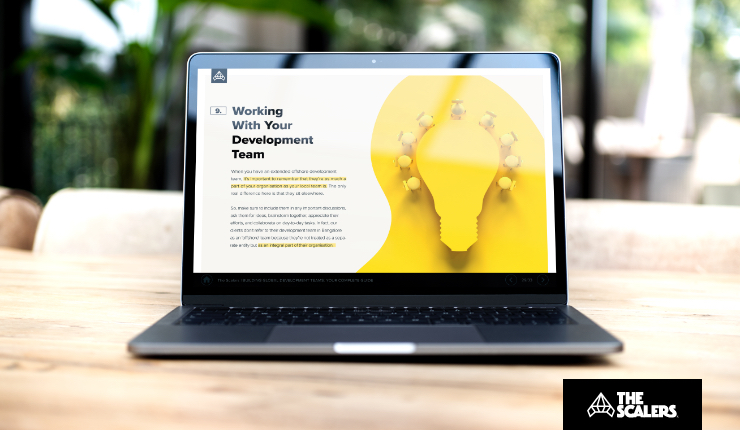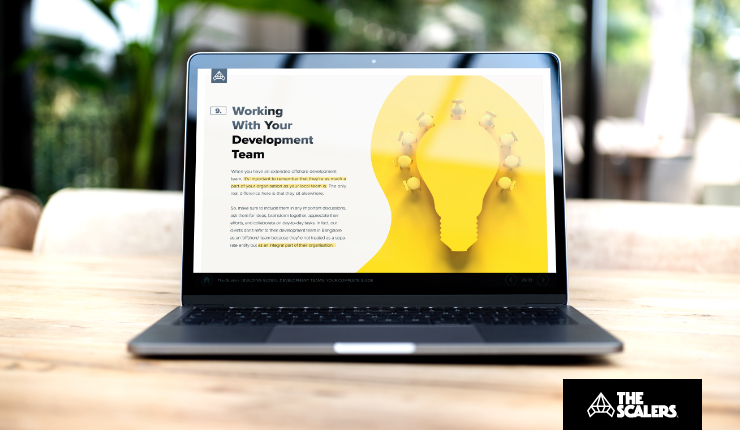 How The Scalers dedicated team model works
At The Scalers, we help you leverage world-class talent and scale your business. By employing a unique model of talent sourcing, managed operations, and cultural alignment, we build scalable and result-driven tech teams for our partners in the heart of Bangalore, India.
Our dedicated team model is simple and transparent, enabling you to spend less time screening candidates and more time scaling the core competencies of your business. We build your team, set up your operations on the ground, and support you while you work directly with your team. It's offshoring that works.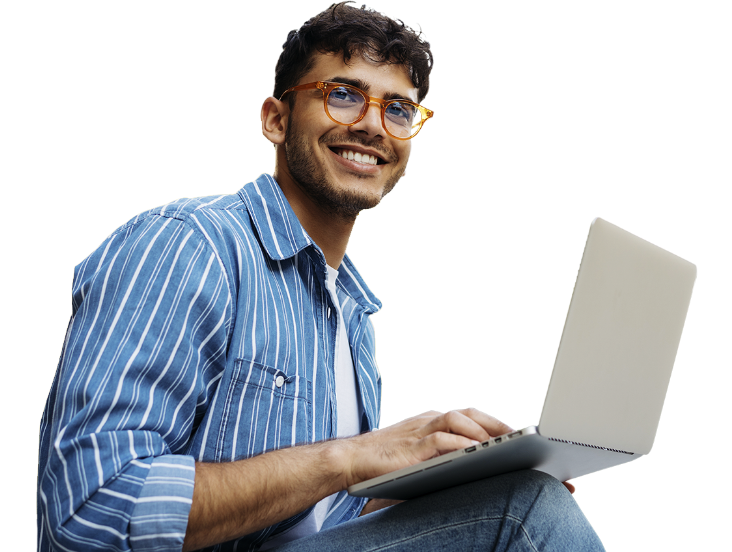 Build an offshore development team
Can't find the skills you need at home? Stop searching and start scaling
LEARN MORE
Recruitment
Using our 7-step recruitment process, we source highly talented developers from a pool of India's most skilled engineers based on your requirements. We make first contact and put them through a rigorous assessment process, leaving only the top 1%. Unlike outsourcing, the developers are hand-picked by your internal hiring team. While we do the shortlisting, you do the final interview. You get to ensure cultural fit, and they get a professional structure and a respected brand to commit their work to.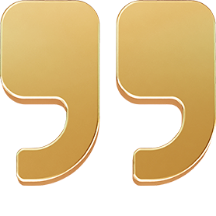 Offshoring used to be about finding a price you couldn't get at home; today, it's about finding the skills and people you can't get at home.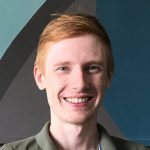 Emilien Coquard
CEO & Co-Founder, The Scalers.
'We've got our hands on, so you can take yours off'
Your managers have total control over the day-to-day structure and operation of the team. However, we handle all administrative tasks, such as payroll, office management, and HR — leaving you to focus on scaling your business. And that's not all — you get a high-tech, high-spec office space to call your own with security protocols that mirror the ones you have at home.
Operations
Acquiring office premises, legalities, paperwork, administration, and managing HR — we do it all. We also make sure to send you data-driven reports at frequent intervals and work with you to help you scale your team at speed. The sky's the limit.
Culture
One of the many advantages of the dedicated team model is that, despite the geographical location, your offshore team is a 100% extension of your existing unit. And because they're full-time employees committed to your business, they understand and contribute towards the vision and greater goals of your organisation.
The Scalers' dedicated team model allows you to build a strong and unified team and ensures that your engineers are bought into your company's culture. We also assign a dedicated Chief Happiness Officer who handles your team's engagement on a day-to-day basis.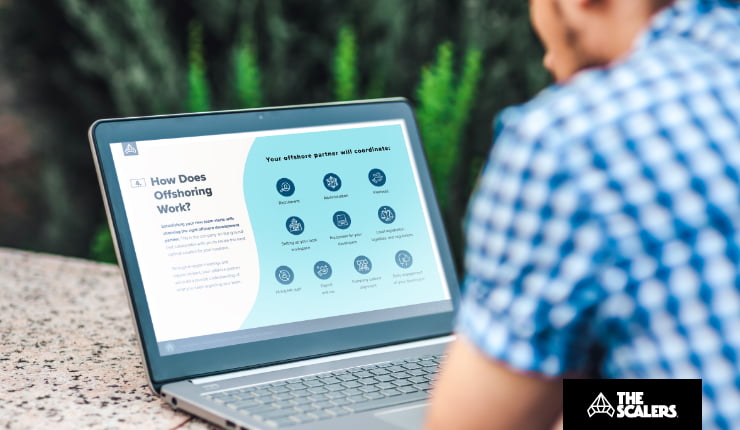 'Welcome to a world of limitless growth'
Our dedicated development team model ensures rapid growth. Once your developers have been onboarded and are ready to go, and once your admin and operations are fully managed, your team can get to work on new products and services for your customers — at speed!
The Scalers' dedicated development team model compared to traditional outsourcing
Traditional outsourcing has a reputation of low quality, poor communication and risks of cybersecurity and intellectual property leaks. Unfortunately, it's not without reason. We created the Scalers to restore the reputation of offshore by providing a completely different model without those problems.
In traditional outsourcing, there's always a separation between you and the developers creating your product: intermediary account managers, language barriers and anonymous "resources" in a separate chat system. With The Scalers model, you work with your team just like your in-house team back home. And that's because they are your employees, just without the issues of hiring and managing local operations.
That's why it's the smart way to go offshore.
Real-life examples of The Scalers' dedicated team model in action
At the time of publishing, we have 25 active partners with dedicated development teams in place. They come from a wide range of industries including gaming, fintech, and marketing, with teams as small as 5 engineers to international branches of 250+ employees, including data and HR roles. They include;
PartyLite, an e-commerce company from the US, saved $700,000 a year by building a team to replace a third-party systems integrator.
Preqin, a UK-based Fintech company who, in just two years, scaled from a 5-person team to over 300-person branch in Bangalore.
Mediolanum, an Ireland-based Asset management company, built a 3-person analysis team, so they can make smarter investment decisions.
You can explore the rest of our offshore development team case studies here. Together they show how we've helped build dedicated teams requiring specialists with experience in different skills and programming languages.
Looking to build your own dedicated team offshore?
Developers are the lifeblood of your tech team, so it's important to source and hire the right talent. And with the right development partner, you can tap into global talent pools and access the skills you can't always find at home while also optimising costs.
If you'd like to know how you can leverage the dedicated team model and make it work for your business, check out our ebook, 'Building Global Development Teams'.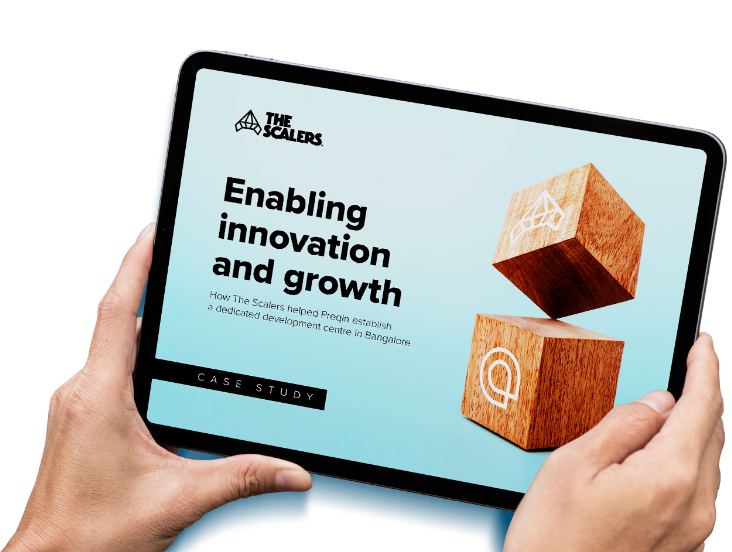 Scaling at speed: Preqin case study
How we helped a fintech establish a dedicated development centre in Bangalore
DOWNLOAD CASE STUDY
What you will learn
How to choose the right model, destination, and development partner for your unique strategic requirements.
How you can establish an operational roadmap and set goals for your dedicated development team.
How we, at The Scalers, help our client partners build their elite engineering teams in Bangalore, India.
How you can effectively collaborate with your development team and your offshore development partner.
To find out more about building global teams and how CTOs, CIOs, and VPs of Engineering can leverage the dedicated team model and scale at speed, download our report.
If you're looking to build an engineering team to transform your business, feel free to reach out to us. One of our senior executives will get back to you shortly and help you move forward based on your requirements.
Conclusion
The Scalers dedicated team model is a flexible and tailored approach to software development that can help businesses achieve their goals while maintaining control and high-quality standards. This model offers numerous benefits over traditional outsourcing and is suitable for any size of business, especially beneficial for those looking for a more collaborative and transparent development process.
Key Takeaways:
A dedicated team is an offshore team exclusively working for one partner.
The Scalers model is unique because we find the highest quality candidates for our partners through our rigorous interview process.
We create the best working environments for our engineers, so they are fully engaged — delivering their best work, and increasing brand loyalty.