7 mobile app development trends for 2021 and beyond

Pavithra Dennis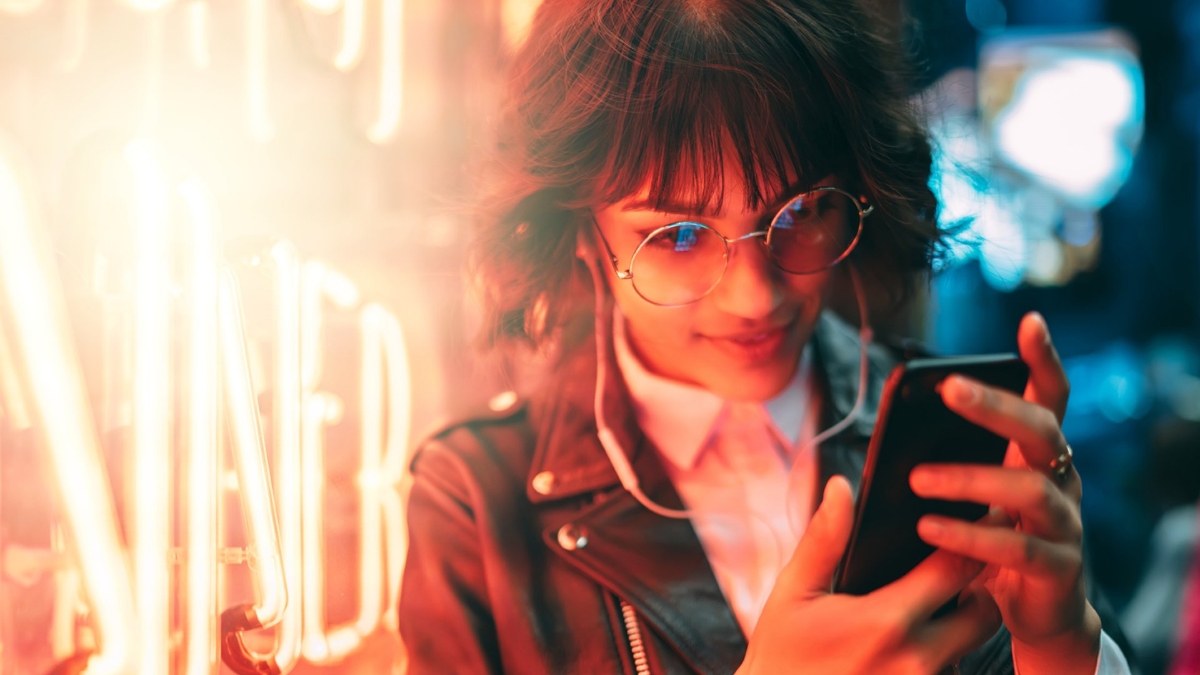 Smartphones have revolutionised our lives in ways that go well beyond how we communicate, and there's no turning back. Today, more than four billion people in the world use the handheld device to navigate, follow the news, listen to music, play games, watch movies, order food, read product reviews, and buy goods. Safe to say, man's best companion is no longer a dog — it's a smartphone.
Over the last decade, mobile app development has become such an increasingly profitable business. In fact, in 2023, mobile apps are projected to generate more than 770 billion euros in revenues. And that's why organisations and skilled developers are constantly on the lookout for mobile app development trends that they can leverage to create the next big application.
Here's a list of the top 7 trends that will dominate the mobile app industry in 2021 and for the foreseeable future.
1. M-Commerce
On the one hand, the unprecedented situation created by Covid-19 led to a sharp spike in E-commerce sales like never before. On the other, retail stores experienced huge losses as owners prepared to take their offerings online.
In fact, according to recent studies, global m-commerce will generate over €2.8 trillion in revenue in 2021. And unsurprisingly enough, this trend is only set to increase in the years to come. One-click ordering, voice shopping, and omnichannel retail are some of the many features that mobile app developers are integrating into existing E-commerce portals to provide customers with a phygital, fast and hassle-free experience.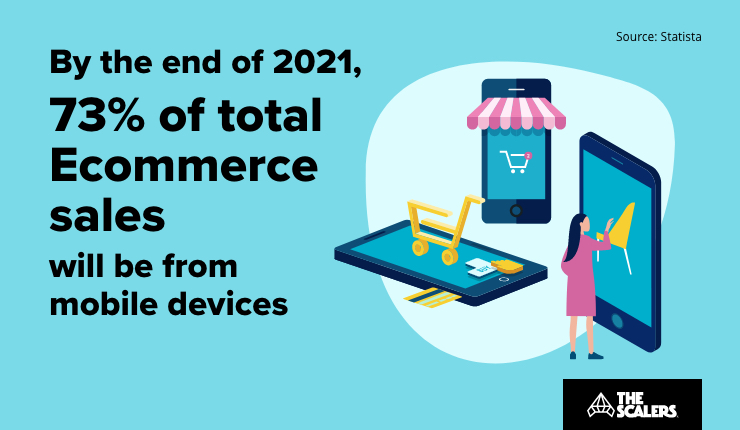 2. Cross-Platform App Development
In recent times, cross-platform app development has become increasingly popular. IT giants like Facebook, Alibaba, and Pinterest have implemented this approach to reduce costs, improve their efficiency, and reduce development time.
According to experts, with the launch of Google's Futter in April 2021, this mobile app development trend will reach a new high. Flutter is a UI toolkit for crafting natively compiled applications for mobile, web, and desktop from a single codebase. It allows mobile app developers to create customised applications without undue time, capital, or effort.
With a technology like this, the possibilities are endless.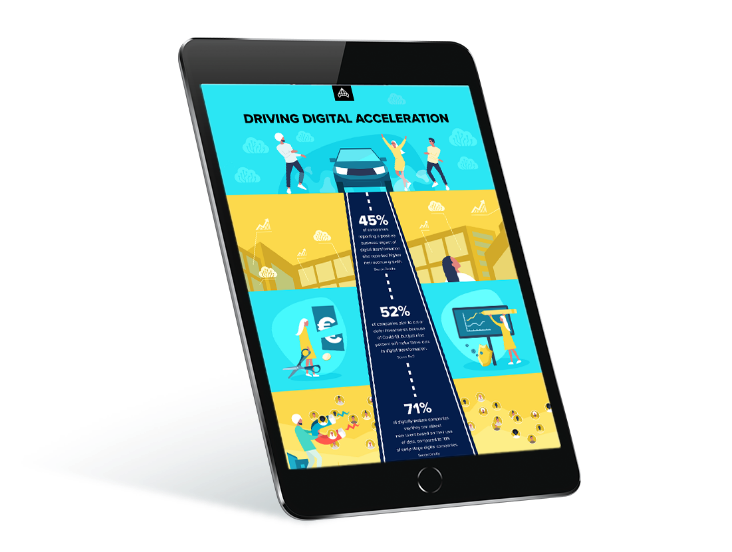 5 Ways To Drive Digital Acceleration
Don't get left behind in the shift to digital business
3. Beacon Technology
Picture this — you eye a pair of Adidas shoes online that you absolutely love, but you want to try it on before you go ahead and make the purchase. But before you decide to step out and visit the retail outlet, the Adidas app on your phone shows you which of their stores closest to your location have the shoes in your size in stock.
Wouldn't that make life so much simpler? With Beacon Technology, it's possible.
Beacon Technology, first introduced by Apple in 2013, uses Bluetooth Low Energy (BLE) signals to provide users with relevant notifications and guidance. In 2015, Google introduced its own Beacon Technology called Eddystone, and since then, mobile app developers have been brainstorming on new ways to integrate Eddystone into android applications.
Beacon is one of the most promising mobile app development trends with immense potential in healthcare, travel, tourism, mobile payments, and gaming.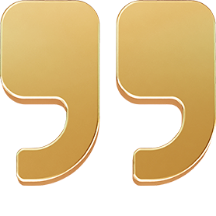 "In my opinion, the future of mobile is the future of everything."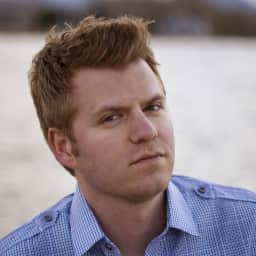 Matt Galligan,
Co-founder of Circa
4. Folding Display
A mobile app development trend set to revolutionise the smartphone industry in 2021 and beyond is the folding display. Foldable mobiles like the Samsung Galaxy Z Flip and LG G8X ThinQ that have already launched in the market are experiencing high demand.
And so, mobile app developers will have to create applications that take into account the instantaneous changes in screen size every time the user folds the device. Will it make development complex? Yes. Will it open other opportunities for app developers? Definitely.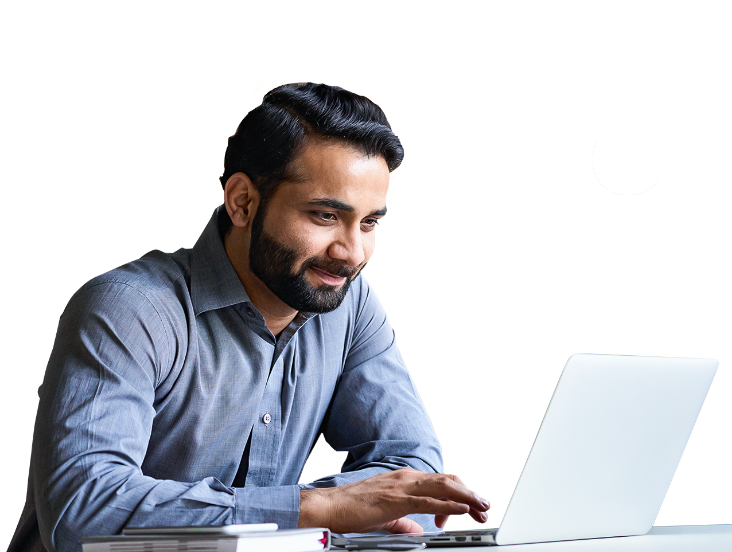 Build your offshore development centre
Increase innovation and deliver at speed in the Silicon Valley of Asia
LEARN MORE
5. Mobile Wallets
Amazon Pay, Google Pay, PayPal — if you've heard of any of these words, then you're probably familiar with the popularity of mobile wallets.
Mobile wallets are quickly becoming one of the most commonly used payment methods because of their ease of use. Users simply have to link their account details to a mobile wallet app and use the application to pay bills, shop on Ecommerce websites, or transfer money to family members.
Currently, mobile app developers are working on enhancing existing mobile wallets by adding features such as audio-based, NFC, and RFID payments. And according to experts in the field, mobile wallets will slowly but surely overtake traditional payment methods.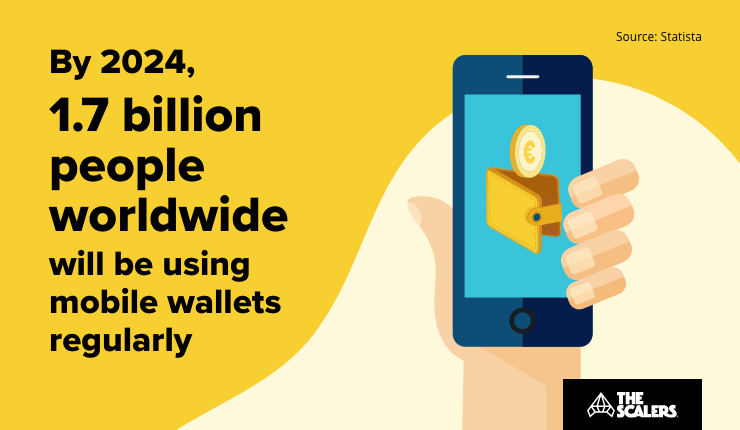 6. Wearables
Wearable technology is making huge waves among people all across the world. From smartwatches to smart jewellery, body sensors, and even smart lenses, wearables are the future.
What's great about wearables is that you can control and communicate with these devices through your smartphone. And that's why today, one of the most popular mobile app development trends is creating applications that support wearable technology.
We already know that wearables are hugely profitable in the healthcare industry to track and analyse body movement, heartbeat, blood oxygen levels, body temperature, and more. But that's just the tip of the iceberg. Smart contact lenses with a built-in visual display, smart glasses with mind-reading technology (a prototype by Facebook), and even virtual keyboards — the possibilities are limitless.
7. Augmented Reality and Virtual Reality
Augmented Reality has already conquered the gaming space, and it is simply a matter of time before this mobile app development trend starts penetrating other aspects of our lives.
For instance, Apple introduced ARKit — a development platform to enable app developers to quickly and easily build AR experiences into their apps and games using the device's camera, processors, and motion sensors. This feature can help users analyse a room's layout, capture volume and depth accurately, and even recreate an 80's music video in AR. Similarly Google's ARCore gives users a sneak-peak into the inevitable mixed reality revolution.
So in 2021 and beyond, users can expect many AR-based app ideas turning into fully functional mobile apps across industries like healthcare, retail, tourism, and education.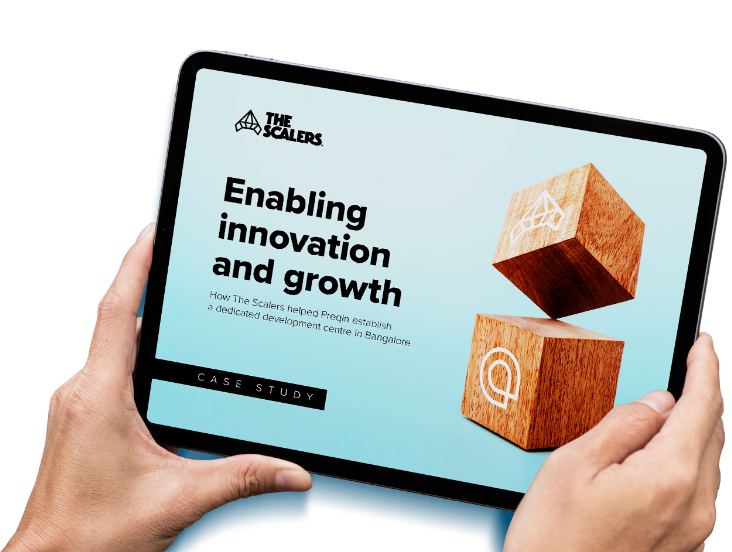 Scaling at speed: Preqin case study
How we helped a fintech establish a dedicated development centre in Bangalore
DOWNLOAD CASE STUDY
Mobile app development trends for 2021 and beyond: a conclusion
Mobile app development is constantly changing, and businesses have to keep up with the latest innovations and technologies to stay ahead of the competition.
With the arrival of 5G networks and technologies like Machine Learning and Augmented Reality, the future of mobile apps is all about speed, simplicity, and personalisation. Integration of these new and upcoming trends into smartphones is a big leap for the industry — one that holds exciting promises.
If you're looking to hire a dedicated mobile app development team, then feel free to reach out to us by filling out the contact form below. One of our senior executives will get in touch with you within 24 hours.