Going digital first: the future of payments

Tom White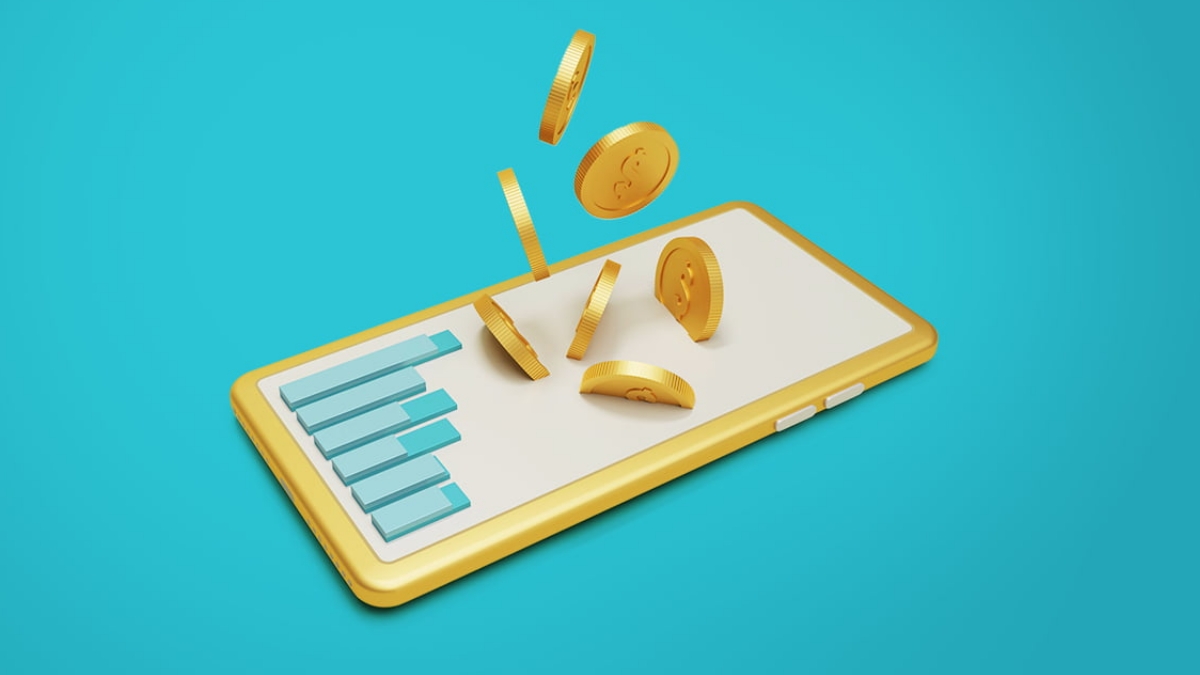 This is the fourth edition of Going Digital First. You might also enjoy:
Transformation has accelerated across industries in light of the coronavirus pandemic — but it wasn't exactly moving at a snail's pace in the years prior. At least not in the financial services sector, where neobanking has given the traditional high-street giants a run for their proverbial money.
In April's edition of Going Digital First, we take a closer look at the payments industry, the challenges it faces, and some of the solutions it's currently undertaking to overcome them. And, some of the plans in the pipeline. So, without further ado, let's explore the future of payments…
What is digital first?
Simply put, to go digital first means approaching any new opportunity or strategy with the assumption that the solution should be as digital as possible. In essence, this is very simple: imagine as much of the service you're creating as possible being used by customers in digital form.
That answers the questions surrounding the term digital first, but what does that mean for the future of payments?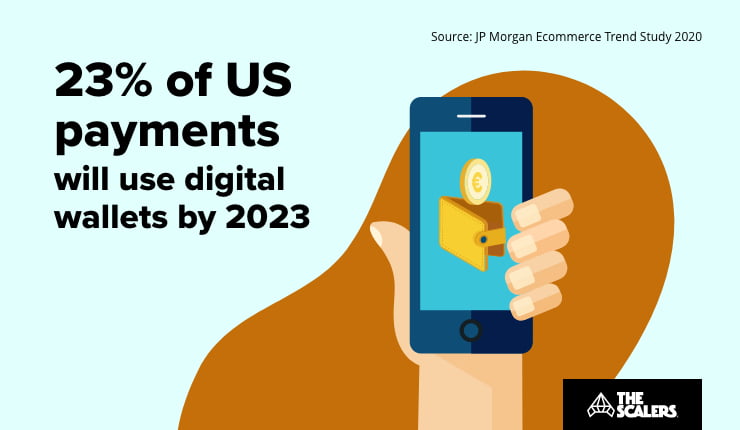 A run for their money
Neobanks are taking on legacy high-street giants and giving them a run for their proverbial, and literal, money. This push by innovative and disruptive new challengers isn't restricted to banking but is being felt across industries. Being linked to the banking sector, under the financial services umbrella, payments as an industry is also undergoing enormous change and seeing rapid transformation.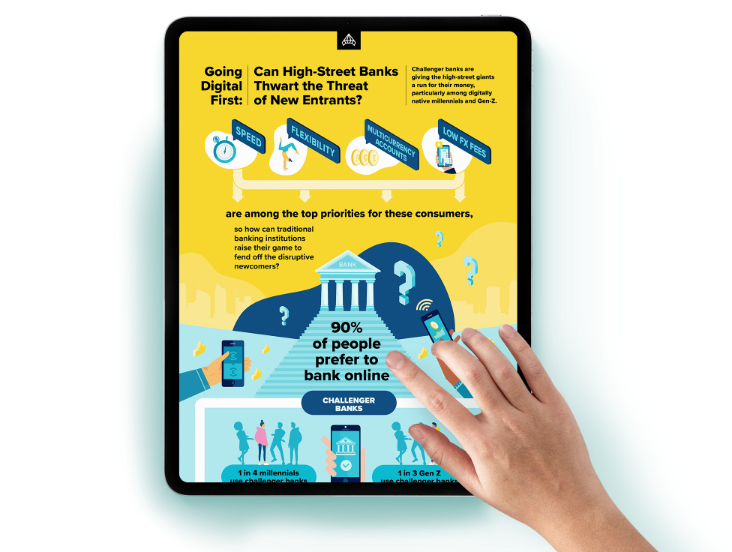 Challenger banking goes digital first
Find out how traditional banks can prevent being left behind
Online sales continues to grow at a rate of around 76% year on year, digital-first payments are no longer optional. And, it isn't just the Monzos, Wises, and Revoluts of the world making headway — players from outside the traditional banking sector have been innovating and mastering the kind of functionality that digitally native customers crave. Unless high-street banks and payment providers incorporate these capabilities they face losing ground to innovative fintechs and the big tech giants.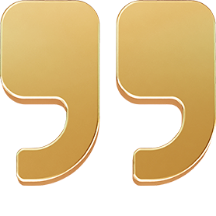 "Wearable payments technology, and especially payments through everyday devices like smartwatches are the way to go. Powerful smartphones and tablets will also become the NextGen card terminals — and tools for measuring customer satisfaction"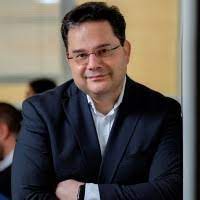 Yannis Larios
 VP Strategy,  Viva Wallet,
Five predictions about the future of payments
Will all payments one day be mobile? Covid's need to reduce contact has seen limits increase on debit cards, but could our plastic become obsolete if the same features are replicated on mobile?
Mobile-first self-checkouts. Can you imagine going shopping without needing to queue to pay? Well, imagine a shop without a fixed, physical location. Instead, an app on your phone to pay wherever you want in the store.
A cashless society? In some countries (we're looking at you, Sweden), cash was falling out of fashion long before the pandemic. But, will that become normalised across Europe and beyond in this decade?
Mobiles as more than a payment solution. The future of mobile payments will go beyond using phones to access, send, and receive money. Additional services like money management tools and financial scoring will become expected.
Exciting new players. With the likes of Google entering the market, we're now entering a new era of the bank account as a commodity. For these new entrants, offering a platform to store and pay money is less about payments, and more about offering additional benefits to customers in terms of convenience, product range, and a personalised approach. Not to mention, acting as an entrance to their entire ecosystem of products and services.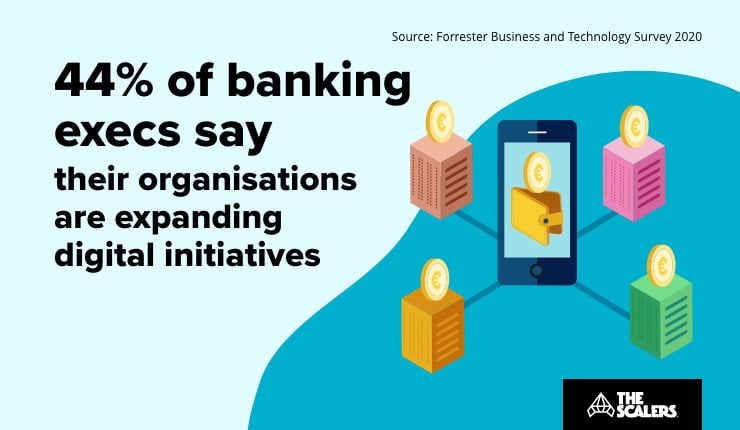 From the wallet to the phone: building a digital-first payments offering
With digital first evolving into mobile first, technology is enabling newer and easier ways of banking and paying digitally. And, the research shows that Gen-Z are fast adopting mobile wallets as their go-to, likely dragging millennials along for the ride. The future of payments is clear, and will in fact continue to align with the wider banking and FS sectors.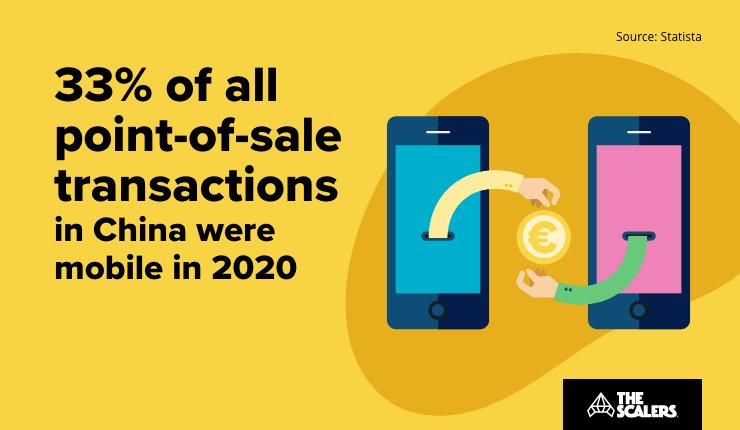 These are three quick recommendations to help bring your payments offering in line with customer expectations:
1. Build a digital-first culture
Technology leaders within the payments sector need to push digital to the forefront of strategic business priorities to prevent being left behind and are supported in the shift to digital-first and mobile-first business.
2. Modernise legacy systems, tech, and applications
To fend off the threat of new entrants, financial services organisations need to update legacy tech with cutting-edge architecture — helping them deploy and maintain their digital services at speed in the cloud on mobile applications.
3. Top-tier tech talent
As the payments space continues to evolve then so will the technology that enables it. As such, the race for top talent will become even more fierce. Traditional payment providers and financial institutions that perhaps relied on their brand name to attract top developers will have to adopt a product-first hiring strategy to compete with the threat of new tech-first entrants.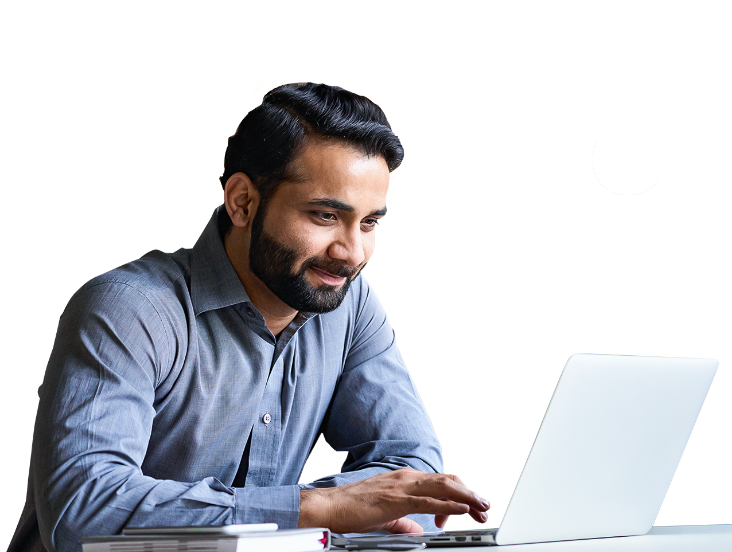 Build your offshore development centre
Increase innovation and deliver at speed in the Silicon Valley of Asia
LEARN MORE
The future of payments: a conclusion
The payments landscape has gone through significant transformation in recent years. Technological advances have led to innovative steps, with payments becoming faster, easier, and more convenient — locally and globally.
Digital-first payments are not really an option anymore but a requirement. Both businesses and financial institutions need to focus on initiatives that enable consumers to pay how, when, and where they like — whether that's in the comfort of their own home, or via a phone or other smart wearable at a physical location.
New players such as Google will shake up the stage, and new trends such as cashless as a norm and mobile checkouts will revolutionise day-to-day consumer behaviour.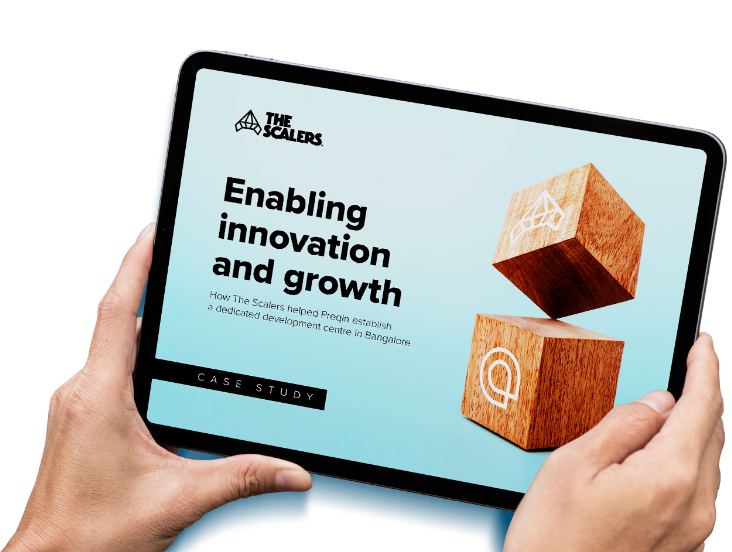 Scaling at speed: Preqin case study
How we helped a fintech establish a dedicated development centre in Bangalore
DOWNLOAD CASE STUDY
We'll be looking again into the future of payments in another edition of Going Digital First, exploring national digital currencies, AI and ML in payments, and the role of crypto and blockchain in the decades ahead.
One of the ways to accelerate your transformation and meet evolving payment demands is investing in an offshore software team. If you're struggling to find the skills you need to scale your development team and deliver exciting new payment offerings to your customers — then you might benefit from expanding in a talent-rich location.
If you're interested in exploring the possibility of building a fully-integrated team of engineers to help in your journey to digital-first business and fighting off new entrants, feel free to reach out to us by filling out the contact form. One of our senior executives will get in touch with you within 24 hours.