Hiring developers in Bangalore: The IT hub of India

Pavithra Dennis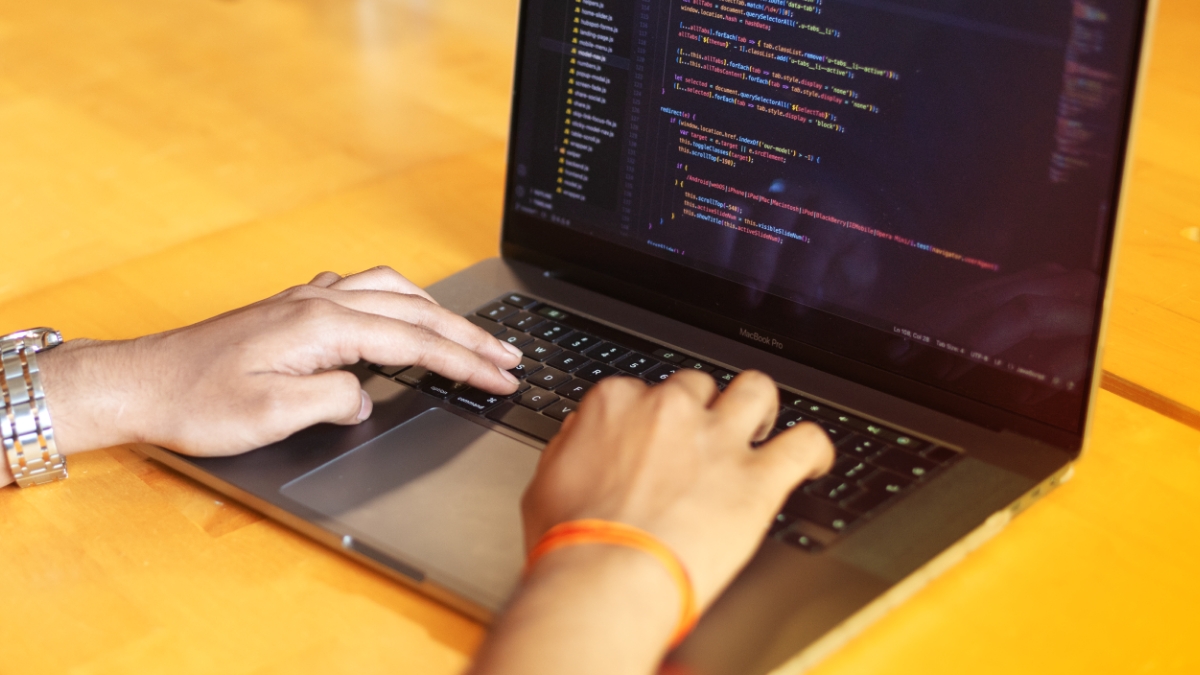 Located in the heart of South India, Bangalore, also known as Bengaluru, is home to over 13.6 million people. The city has even won numerous accolades, such as 'the most dynamic city' and 'the fastest growing city in the world'. There's no doubt that Bangalore is evolving at an incredible pace. It's a major city located in the southern part of India. Specifically, Bangalore is located in the state of Karnataka in South India and has long been known for its rich cultural heritage, historical monuments, and natural beauty.
Nowadays, Bangalore is most prominent for its remarkable economic growth, which can be attributed to the diverse range of industries operating within the city. However, the IT industry has made unprecedented progress in all sectors. The city has emerged as a central IT hub in the country, raising the question of what distinguishes Bangalore's developers from those of other regions. What sets it apart? In this blog post, we'll explore the growth of Bangalore's IT industry and learn why companies should hire developers in Bangalore.
How did Bangalore become an IT hub?
Let's start by looking back to see the city's tech roots. We know that the late 1970s welcomed the announcement of new software policies, which meant that the import and export of hardware and software were liberalised. Thus, firms had a quick, easy, and convenient option — they could outsource software development to specialised software companies rather than delving into the unknown land of technology all by themselves.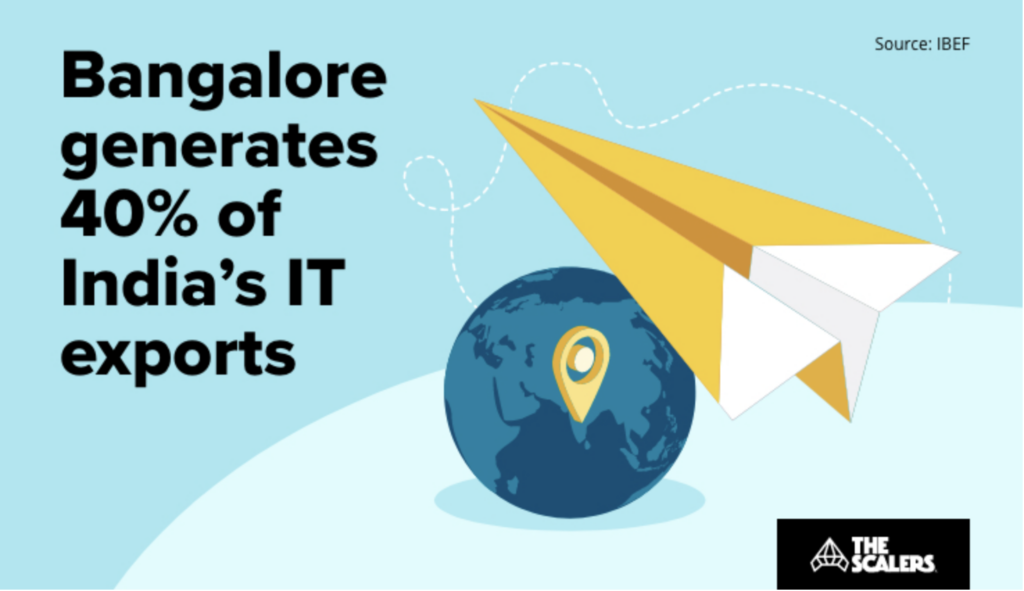 Then in the early 1980s, the world saw more and more companies invest in prepackaged software rather than building their own custom solutions. This was when Indian companies began working with American companies that hugely benefited from the massive talent pool and low costs by establishing their software centres in the city. In 1986, Texas Instruments became the first multinational company to set up shop in Bangalore. In no time, IT tech giants like Wipro and Infosys also decided to set up their own development centres in Bangalore, and the rest is history.
With time, more and more graduates began to foster dreams of being the next Steve Jobs right here, in Bangalore. Today, out of the 13.6 million people who live in Bangalore, almost one million are software developers. Educational institutions and IT colleges are mushrooming in the city like never before, and the startup mania has never been stronger. In fact, in India alone, the IT industry employs 10 million people annually, and 40% of those engineers are generated in Bangalore. However, the economy is one of many contributing factors to the city's becoming an IT hub.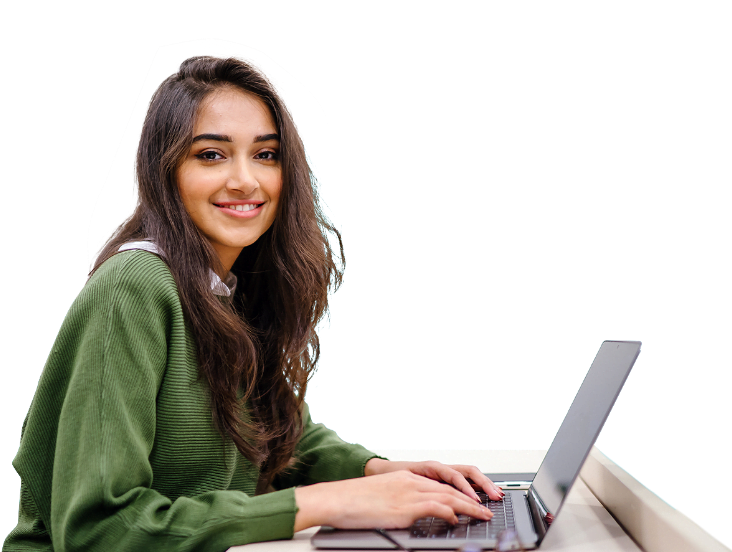 Extend your tech team
in Bangalore
Speed up your software delivery with an integrated and dedicated team
LEARN MORE
Developers in Bangalore are some of the finest in the world. Their technical expertise, thirst for knowledge, and hard work are unmatched. That's precisely why multinational corporations (MNCs) like Amazon, Siemens, Microsoft, and Google have built their R&D centres in the city – to leverage the talent and innovation of developers in Bangalore. As a result, the market for MNC R&D in Bangalore has become a significant contributor to the city's economy. It has created numerous job opportunities for skilled professionals, spurred innovation and entrepreneurship, and helped to establish Bangalore as a major player in the global technology industry.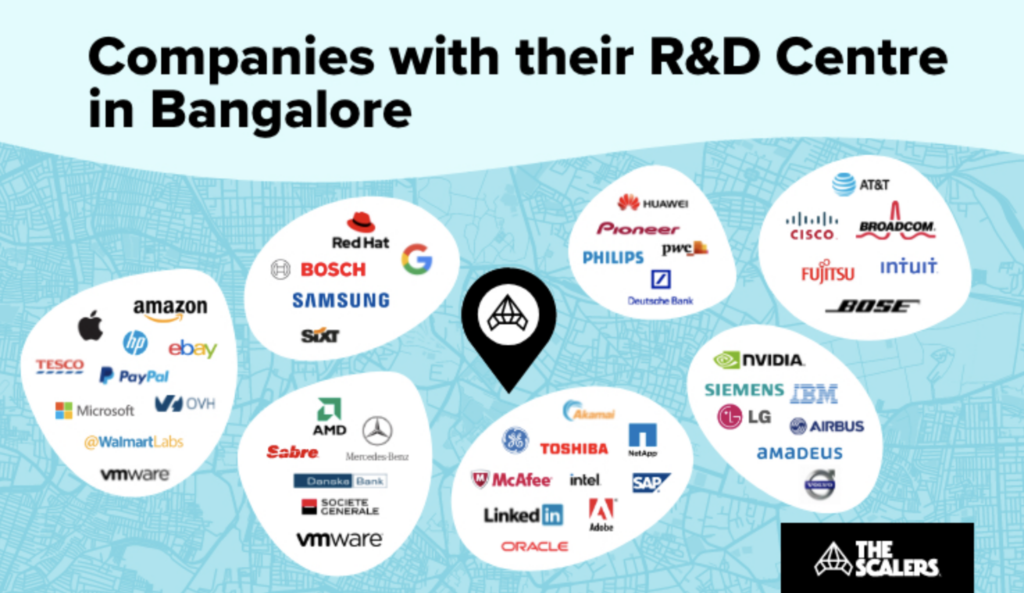 Why companies hire developers in Bangalore today
Before we address why companies should hire developers in Bangalore, let's look more closely at why companies hire developers in Bangalore today. Today Indian startups have become unicorns, meaning that new companies are emerging in India that have achieved the status of being valued at $1 billion or more. But this is especially true of Bangalore – Asia's Silicon Valley, which has emerged as a major startup hub in India in recent years. Quite a few Indian startups on the global top 100 unicorns list, such as Ola Cabs, Razorpay, Swiggy, and BYJU'S, are all based in Bangalore. This is likely because several initiatives have transformed Bangalore's IT ecosystem into a hub of technology companies, incubators, and accelerators, which has helped fuel the growth of the startups.
Several other factors have contributed to the city's emergence as a major startup hub in India. One of the most significant factors is the city's availability of a large pool of skilled and talented professionals. Bangalore has a rich educational history, with several top-ranked universities and institutes offering engineering, technology, and business programs. This has created a deep talent pool of engineers, developers, and entrepreneurs well-equipped to work in the startup ecosystem.
Another factor contributing to the growth of startups in Bangalore is the presence of several venture capital firms and angel investors willing to invest in promising startups. These investors provide the necessary funding and support to help startups grow and scale their businesses. Additionally, the city's supportive regulatory environment and the availability of government incentives and subsidies for startups have also contributed to the growth of the startup ecosystem in Bangalore.
All of these factors, along with Bangalore's reputation as a hub of innovation and entrepreneurship, have made the city an attractive destination for startups and entrepreneurs worldwide. As a result, Bangalore has emerged as a major player in the global startup ecosystem and is poised to continue its growth and success in the years to come.
A perfect location for offshoring
Despite the decrease in the popularity of outsourcing as a simple cost-saving measure, offshoring has become an increasingly popular model in India due to its greater access to top talent and flexibility. This means the question of why hire developers in Bangalore can quickly be answered with one word — offshoring. Offshoring partners like The Scalers help companies establish teams and offices in Bangalore, providing greater access to specialised expertise or resources, by tapping into the city's vast talent pool. Many companies favour this approach over traditional outsourcing, which involves hiring a third-party provider to handle specific tasks or functions, as it provides more control and oversight over the work being done.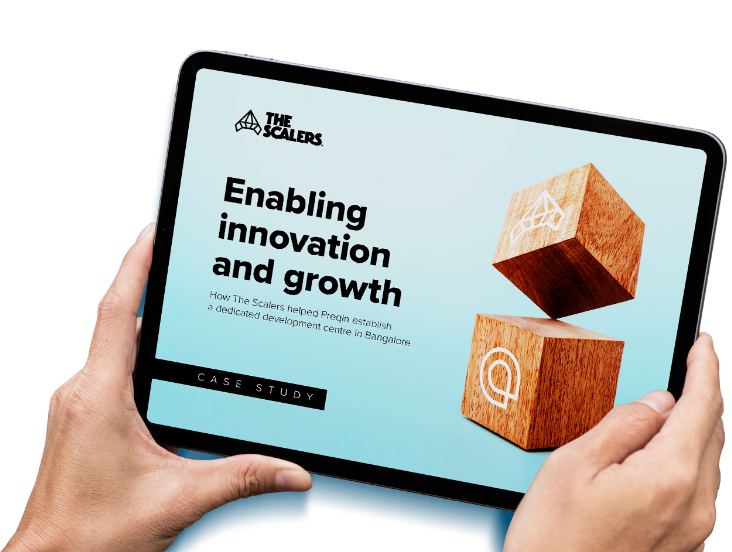 Scaling at speed: Preqin case study
How we helped a fintech establish a dedicated development centre in Bangalore
DOWNLOAD CASE STUDY
By setting up an office in Bangalore with a strong talent pool, companies can tap into a broader range of skills than they might find locally. This can be particularly beneficial for companies looking to expand into new markets or industries or those seeking specialised talent not readily available in their home country. Additionally, offshoring allows companies to build and manage their own teams, providing greater control over the hiring process and enabling them to build a team tailored to their needs and requirements.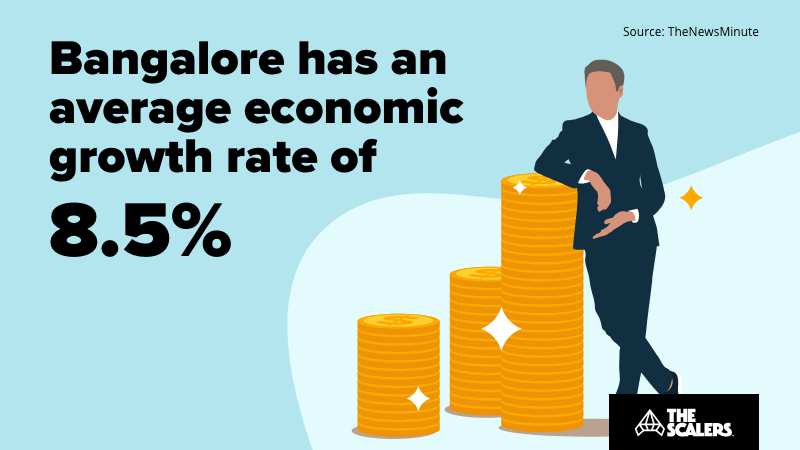 Conclusion
There is immense pressure in developed countries, especially in the US and Western Europe, to discover and recruit talented developers with the right skill set. At The Scalers, we know how to hire offshore developers in Bangalore to give you access to the broadest pool of highly educated and qualified talent. In a world where business requirements are ever-changing, having a team of developers with the right skills can be a game-changing advantage for your company.
Let us help hand-pick your engineers through our meticulous screening and training methodologies. To learn more about how we do things at The Scalers, feel free to reach out to us by filling out the contact form, and we will get back to you within 24 hours.