Hiring developers in Bangalore: The IT hub of India

Pavithra Dennis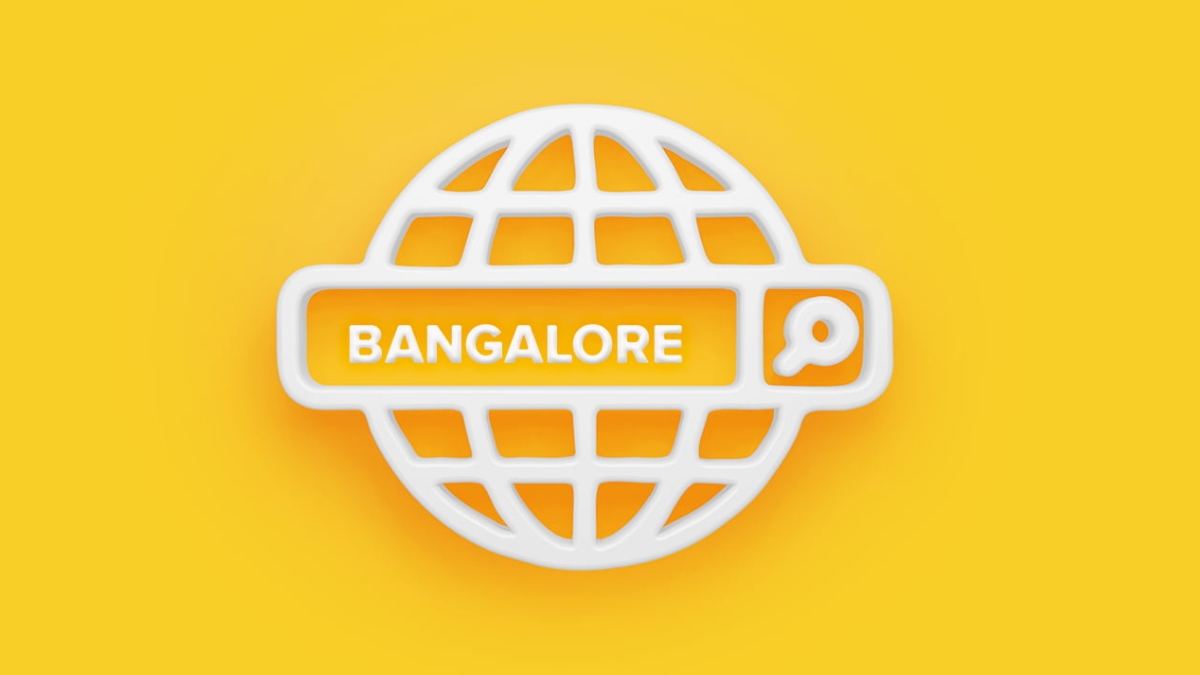 Located in the heart of South India, Bangalore, also nicknamed as The Silicon Valley of Asia, is home to over 12.5 million people. The city has even won numerous accolades, such as 'the most dynamic city' and 'the fastest growing city in the world'. With an average economic growth rate of 6.5%, there's no doubt that Bangalore is evolving at an alarmingly fast pace.
While the rapid economic growth can be credited to the wide range of industries that operate out of the city, there's one sector that has gained momentum like no other — the IT Industry. But what makes Bangalore the IT hub of the country? Why are developers in Bangalore so coveted?
In this blog post, we'll explore the growth of the IT industry in Bangalore and how hiring developers in Bangalore can be a strategic move for your business.
First things first: Where is Bangalore?
Geographically, Bangalore is located in the state of Karnataka in South India. The city was founded by KempeGowda, a chieftain in the Vijayanagara Empire in the 16th century.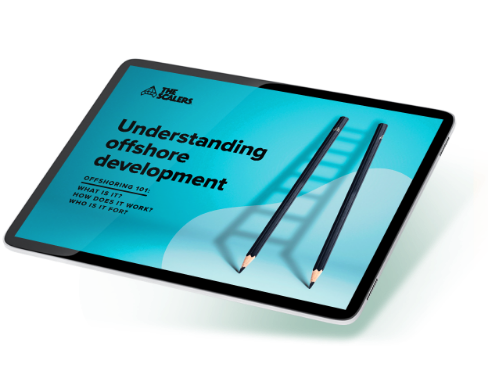 Understanding Offshore Development
Your crash course on everything offshoring. What is it? How does it work? Is it for you?
DOWNLOAD EBOOK
A fun fact about the name 'Bangalore' dates back to the 12th century when a king who got lost in the forest was served boiled beans — 'Benda-Kal' by an old woman. He then named the place 'Benda-Kal-Ooru', which translates to 'the land of cooked beans', later called 'Bangalore.'
Apart from being an IT hub, the city is also known for its many gardens, pubs, educational institutions, and aerospace centers. The city is famous for its weather all year round. Because of its higher altitude, the city always experiences pleasant summers and chilly winters.
How did Bangalore become an IT hub?
The late 1970s welcomed the announcement of new software policies, which meant that the import and export of hardware and software were liberalised. Thus, firms had a quick, easy, and convenient option — they could outsource software development to specialised software companies rather than delving into the unknown land of technology all by themselves.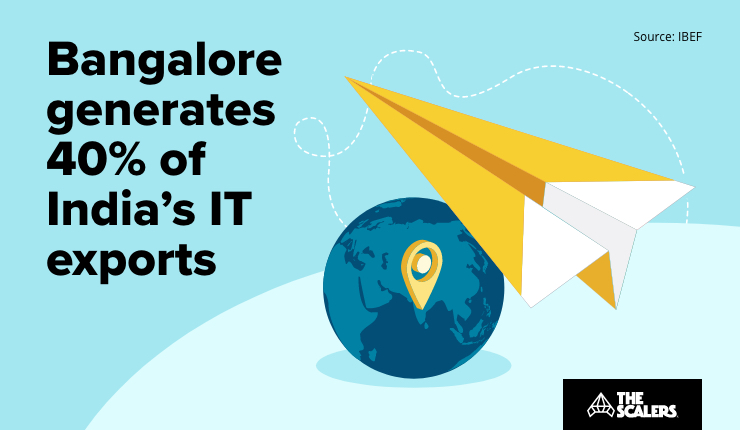 The early '80s saw more and more companies invest in prepackaged software rather than building their own custom solutions. This was when Indian companies began working with American companies who hugely benefited from the massive talent pool and low costs by establishing their software centers in the city.
In 1986, Texas Instruments became the first multinational company to set up shop in Bangalore. In no time, IT tech giants like Wipro and Infosys also decided to set up their own development centers in Bangalore, and the rest is history.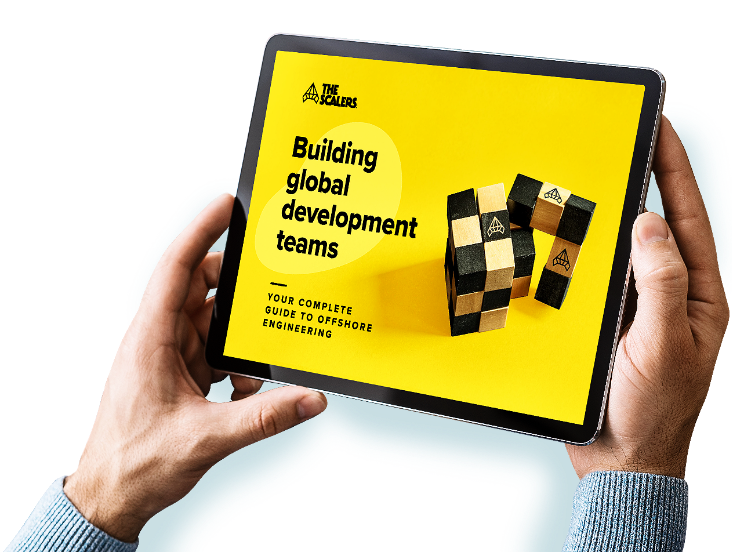 Learn how to build elite offshore teams
How to beat local skill shortages and set up your development centre abroad
DOWNLOAD GUIDE
With time, more and more graduates began to foster dreams of being the next Steve Jobs, right here, in Bangalore. Today, out of the 12.5 million people who live in Bangalore, almost one million are software developers. Educational institutions and IT colleges are mushrooming in the city like never before, and the start-up mania has never been stronger. In fact, in India alone, the IT industry employs 10 million people every year, and 40% of those engineers are generated in Bangalore. However, the economy is not the only contributing factor to the city becoming an IT hub.
Developers in Bangalore are some of the finest in the world. Their technical expertise, thirst for knowledge, and hard work are unmatched. That's precisely why companies like Amazon, Siemens, Microsoft, and Google have built their R&D centers in the city – to leverage the talent and innovation of developers in Bangalore.
Why hire developers in Bangalore?
There is immense pressure in developed countries, especially in the US and Western Europe, to discover and recruit talented developers with the right skill set. By hiring developers in Bangalore, you get access to a massive talent pool of highly educated and qualified individuals. In a scenario where your business requirements are ever-changing, having a team of developers with the right skills can be a game-changing advantage for your business.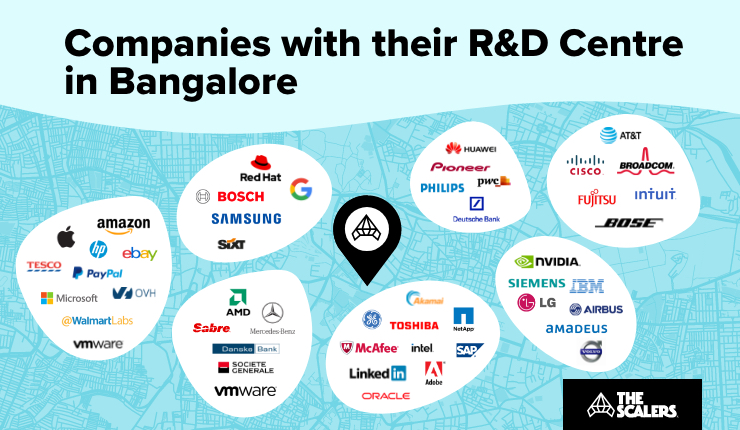 In a country that generates 1.5 million engineers year after year, you get to hand-pick engineers who have been meticulously trained to approach every problem and every bottleneck with an open mind. Their unconventional approach to a problem is what sets them apart from engineers all across the globe.
But what about costs?
Even though Bangalore is one of the most dynamic cities in the world, the cost of living is still significantly lower than in the West. This means that the salary that you would be paying a developer from India would be a lot lesser than for a developer who is living in the US or UK. And when you consider the big picture, it means that by recruiting software engineers here, your business is generating savings, without compromising on quality.
If you are looking to build your own team in Bangalore, look no further. We have successfully established development centres in the city for our partners, and we can do it for you too. To know more, feel free to reach out to us by filling out the contact form and we will get back to you within 24 hours.