Five mistakes to avoid when building offshore development teams

Simon Walsh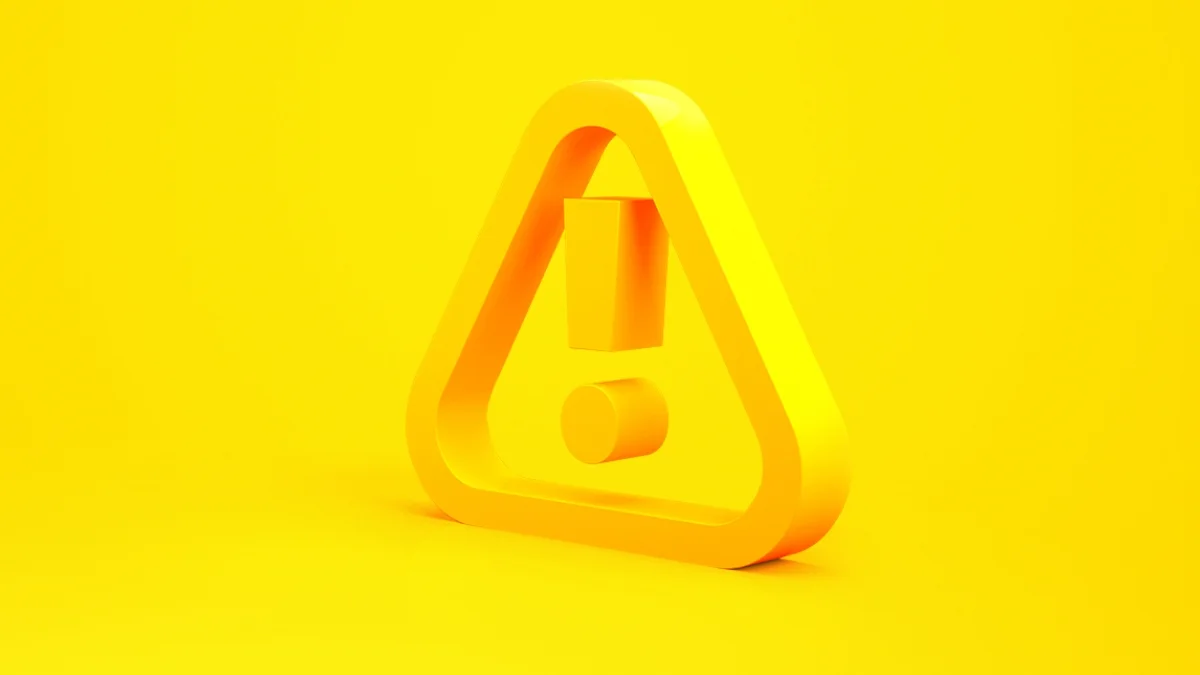 When technology companies want to scale their software development, it's good practice to explore different options. However, for this post we're going to focus our attention on the most popular one — partnering with an offshore software development company. 
Though going offshore can be a very lucrative decision, some businesses are still hesitant over how to move forward. And that's why, we've made a list of the five common mistakes companies commit when offshoring, as well as actionable advice for avoiding them and suggestions for a better strategy!
1. Underestimating the importance of an offshore development partner
It's easy to research offshore development and be confident you can do it all on your own. However, that is easier said than done. It's like selling your house: you could sell it yourself, but an experienced real estate agent will get a better price, more quickly, and with considerably less hassle.
When taking your software development offshore, it's crucial to work with an offshoring partner; the guys who know the industry, know the culture, and have seen it all before.
Why?
Two reasons. One, because you're only one person and there's only so much that you can do. Juggling the recruitment process, setting up an office, and all the extra administrative duties is a lot of work.
The other is that extending a company into another country and building a remote team, with a totally different social and work culture, takes expertise. Our founder Emilien worked in India for years before truly understanding how to bridge Western and Eastern work forces.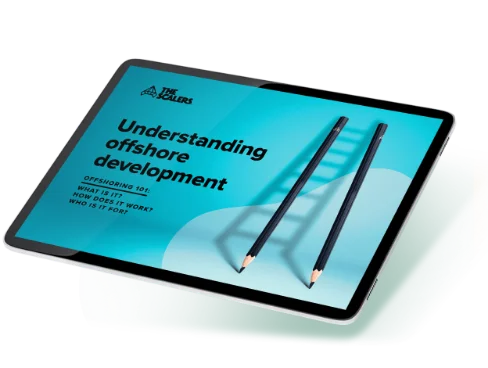 Understanding Offshore Development
Your crash course on everything offshoring. What is it? How does it work? Is it for you?
DOWNLOAD EBOOK
So, what can you do?
You can work with an offshore software development company to help guide and control your expansion. We've even put together some advice for choosing the best offshoring development partner, to help simplify the process.
2. Offshoring to the wrong location
If you're taking development offshore, it's probably because recruiting locally isn't working out. Knowing where to look for your engineers is always the first hurdle!
The first instinct of many companies is to look nearby. We're irrationally prone to valuing proximity over talent, cost, or broader infrastructure. For instance, A German company might first look to Ukraine, since they share a similar time zone and are only a short flight away. But as soon as your development leaves Germany, is there really any difference between going 1,000 miles and going 10,000 miles?
Where should you go?
India.
India produces roughly 1.5 million engineers every year, a number that is unmatched across the globe. It is also one of the fastest growing economies in the world today, and can be a real goldmine for tech companies if they set up their offshore development teams here.
With an effective recruitment process, you can access the largest, most talented pool of English-speaking software engineers on the planet. Cities like Bangalore are hubs for IT innovation and are home to some of the world's biggest tech companies.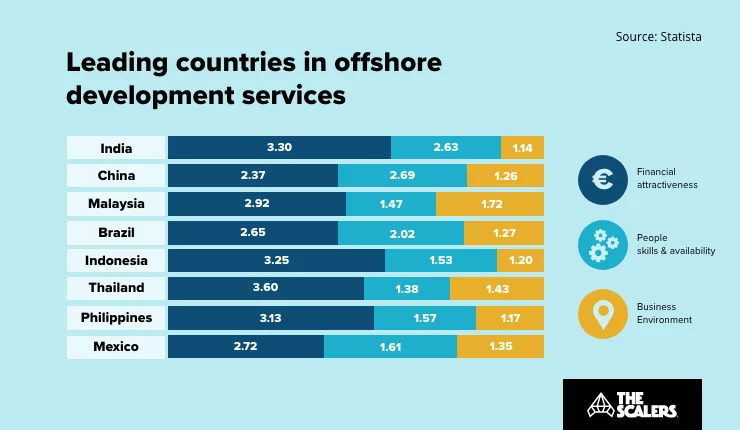 And the number of engineers is just one advantage. Another is their attitude: they're generally committed, results-driven, and loyal to the business. And of course there's the attractive cost: with salaries falling roughly between $30-50 an hour for highly-experienced software developers, you can set up your ideal team for a fraction of the at-home cost.
Other expenses like recruiter fees, office space, and employee benefits are almost negligible compared to major cities like Paris or San Francisco. When it comes to offshoring, distance shouldn't be the deciding factor — quality should be.
3. Focusing too heavily on costs
One way or another, every business decision that you make eventually comes down to cost. If you've done your research, then you know that offshore software developers can get equivalent results at a much lower cost than at home.
But the key is to focus on cost-effectiveness, not just the cost of your offshore development team. If you're looking to scale up your software team, your focus should be on value, not raw numbers.
So where do you draw the line?
The key here is to do your research and figure out what the 'average' fees are from different offshoring companies. Ideally, you'd be able to discuss specific case studies and real numbers.
For instance, company X might charge 50% more than company Y. But if company X can also demonstrate a series of positive partner results (i.e. positive ROI and product improvements) and company Y cannot, then the more expensive option is almost certainly your best bet. And remember, this cost will still be lesser compared to what you're seeing at home. Lower cost is great, but lowest cost should give you pause.
4. Failing to establish long-term goals for your offshore development team
While any offshore team will have goals or deliverables to meet from day one, it's crucial to understand that offshoring is not a 'quick fix': it's about the long-term.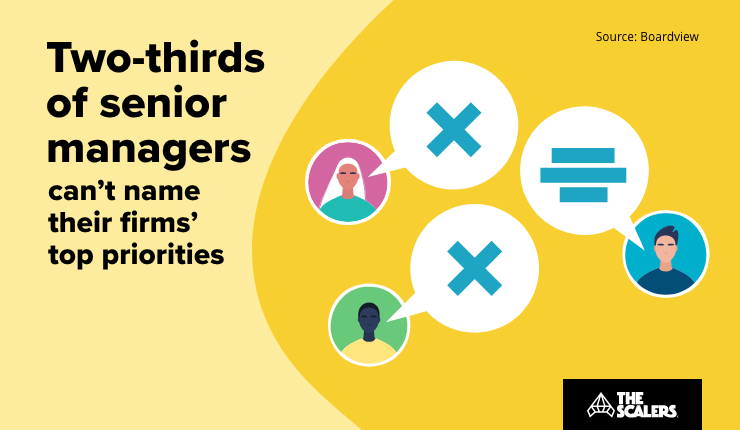 Offshore development centres are about integrating full-time, permanent engineers into your existing workforce. When you consider offshoring vs. outsourcing, the former does not end with one project.
So, what should you do?
Since typical contracts run for a minimum of a few years, you should sit down with your offshoring partner and create a detailed road-map; a strategic course of action for the next two to five years. In fact, if your offshoring partner doesn't suggest this course of action straight out the gate, you should be concerned!
This will primarily focus on the size of the offshore development team, future projects, and any other changes that you would like to make in the foreseeable future. By doing this exercise, you formulate an action-plan for the business, going forward. This means you can hire the most-suitable engineers who are best-aligned with your company's goals.
In the long run, it means you'll be as successful as possible.
5. Not setting up the right tools
Let's say you've managed to build a dedicated team of world-class developers, at the right cost, and you're ready to transform the company. Without the right tools to manage that team, you're going to face significant challenges.
What tools do you need?
1. Communication tools
Geographical distance used to be a nightmare for remote teams — that's why we didn't really have them in the past. Thankfully it's 2021 and global communication has become easy and straightforward. Without these tools in place, your business including your offshore development team could meet with bottlenecks, sour relationships, and a whole lot of confusion.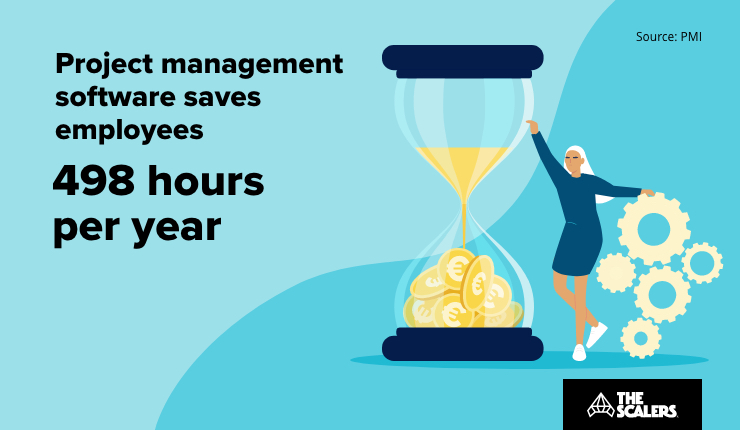 For day-to-day communication, you've got instant messengers like Slack and Skype. You can silo users into specific 'rooms', or have one-on-one conversations through text or audio/video calling. Slack is also a great medium for sharing images and files which is transformative for more complicated projects!
Screen-sharing, cloud storage, and multi-access platforms like Google Docs are all essentials for working with a remote team.
2. Project management
When working with a local team, it's easy to keep track of each team member, their tasks and upcoming deadlines. Naturally, this is a bit harder with a team 10,000 miles and several time zones away.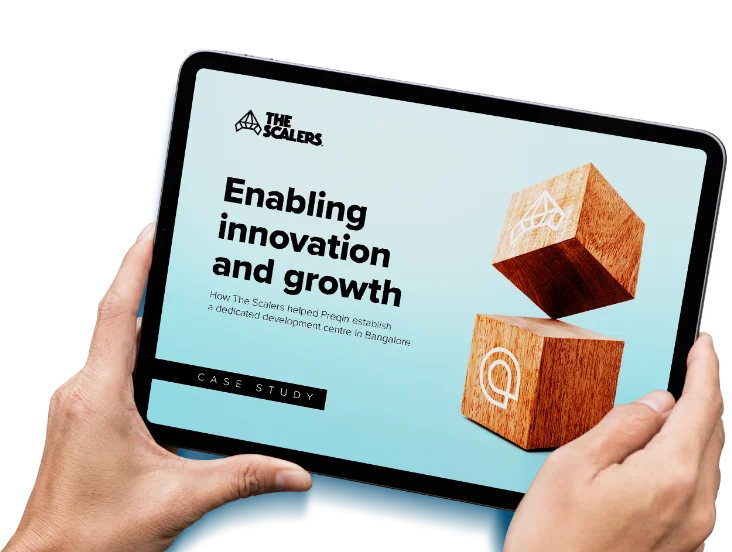 Scaling at speed: Preqin case study
How we helped a fintech establish a dedicated development centre in Bangalore
DOWNLOAD CASE STUDY
That's why implementing task-tracking systems is crucial. The best way to do this is to set up a productivity tracker where each team member notes down their tasks, progress, and delays. This will help you see exactly how your team is getting along with their duties and responsibilities. Along with regular meetings to review progress (using those communications tools), you can keep everything tightly under control.
It's important that you are as invested in the development process as your offshore team is. Even though you've partnered with an offshore software development company that will guide you every step of the way, the actual team is still yours and you decide how it's run.
We've spent the last few years building a lot of successful, profit-generating development teams for our partners. If you'd like to learn more about how it works, or what you do to help guarantee success, we'd love to hear from you. You can fill out the contact form below and one of our senior executives will get back to you within 24 hours.