Smartsourcing: The new blueprint for offshore software development

Stephen Hedrick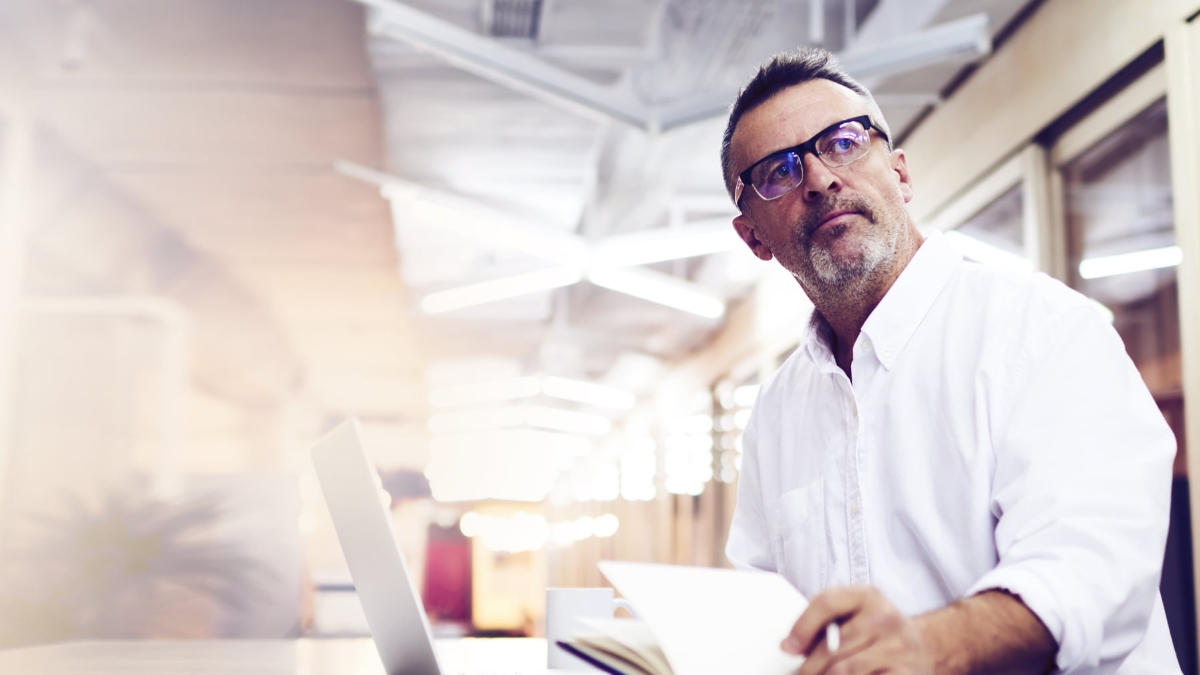 In the last decade or two, the concept of building distributed teams has become increasingly popular. More and more businesses, especially in the West, are embracing a global workforce like never before. In fact, in 2019 alone, the revenue from the global outsourcing and offshoring industry amounted to over 92 billion U.S. dollars.
Additionally, with the Covid-19 pandemic forcing employees to work from home, global business leaders are now adapting to the new normal — a remote workforce. And, because they are now an unwitting part of the world's largest remote work experiment, they have no choice but to make the best of it.
But how?
By embracing the advantages that remote teams have to offer, harnessing talent in worldwide talent pools, and scaling beyond borders — the smart way.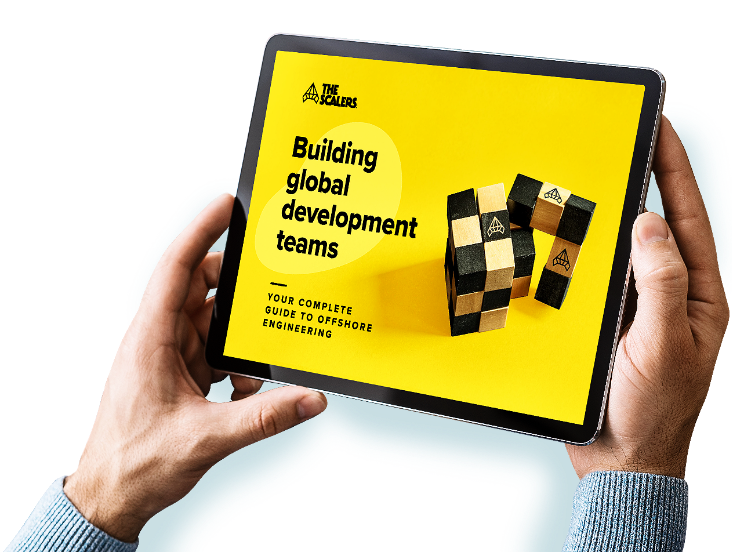 Learn how to build elite offshore teams
How to beat local skill shortages and set up your development centre abroad
DOWNLOAD GUIDE
Enter SMARTSOURCING
Not long ago, offshoring was a buzzword — a grey area that was often confused with the cost-cutting practice of outsourcing an organisation's processes to an external vendor. This was only done because some businesses wanted low-cost engineers who could work for over 20 hours a day on one-off projects. However, they soon realised that outsourcing their development to agencies resulted in mediocre output. They wanted to find a cost-effective solution that didn't compromise on quality, and offshoring was born.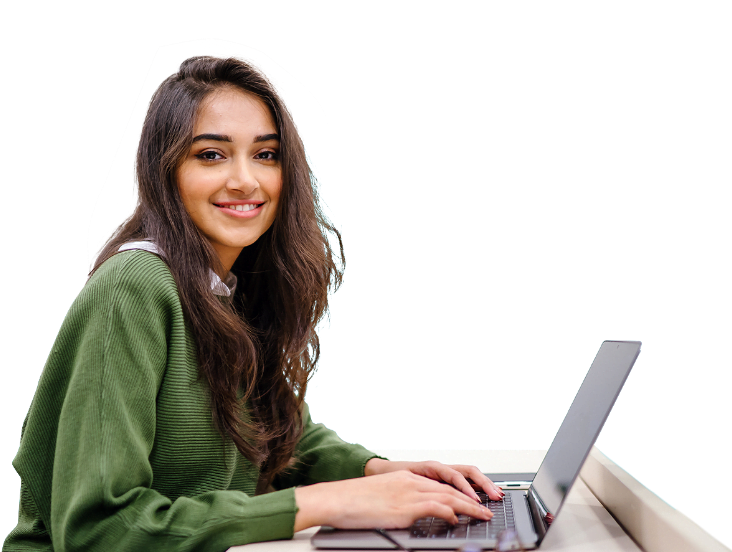 Extend your tech team
in Bangalore
Speed up your software delivery with an integrated and dedicated team
LEARN MORE
And, in between the pillars of the offshoring industry, smartsourcing surfaced as the (not so) new kid on the block. Smartsourcing goes beyond hiring offshore programmers to cut operational costs. Smartsourcing is about partnering with an offshore company to build your own dedicated, cost-effective development team, to boost innovation across the full spectrum of your business. It delivers the agility that is often lacking in other offshoring frameworks.
In fact, smartsourcing coincides with significant shifts in the offshoring industry where menial tech support tasks have been substituted with groundbreaking R&D centres. This transition accentuates the need for more meticulous planning to sow the seeds for the next generation of innovation.
The New Generation of Smart Offshoring: Offshore 2.0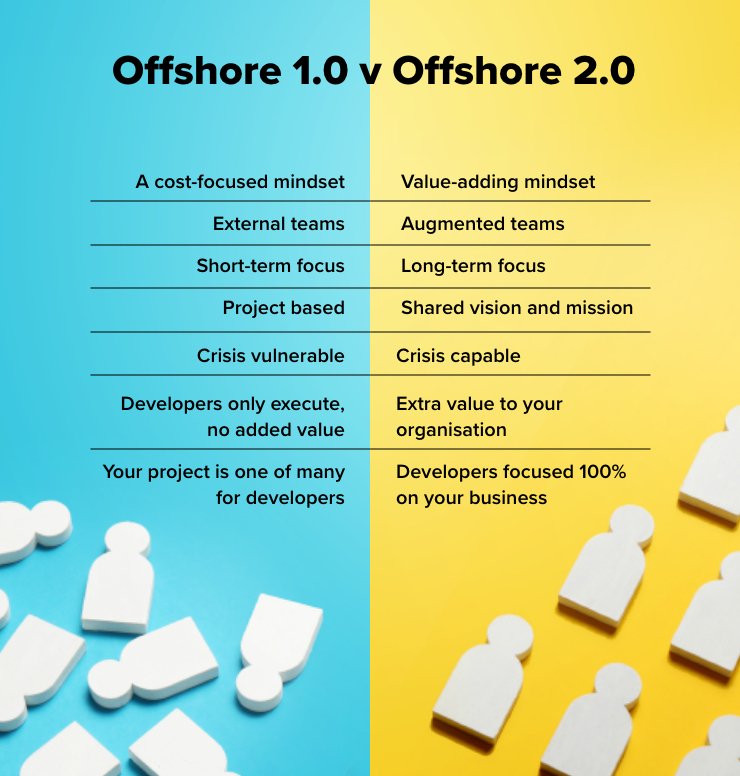 Covid-19 and the new normal has reshuffled the existing orders and ushered in new thought processes and models. Where once offshoring was seen as hiring 'cheap' engineers in developing countries, today, it is a smart business move and a leverageable asset.
By building a dedicated engineering team in an emerging tech hub like India, for instance, businesses can drive performance and competitiveness without any geographical restrictions. And the biggest incentive? Access to massive talent pools.
Recent studies have shown that 74% of recruiters in the United Kingdom believe that skills shortages will be their biggest hiring challenge in the years to come. And, given the current precarious global economy, it can only spell disaster for their business. And that's why it's time to look elsewhere.

By smartsourcing, businesses are breaking the geographical barriers that limit them to hiring only local talent. In fact, by 2024, India will overtake the USA as the largest developer population centre in the world. Bangalore is the IT hub of the country, also nicknamed as The Silicon Valley of Asia. Global businesses have invested over $40 billion in R&D work in India. All because they decided to harness global talent.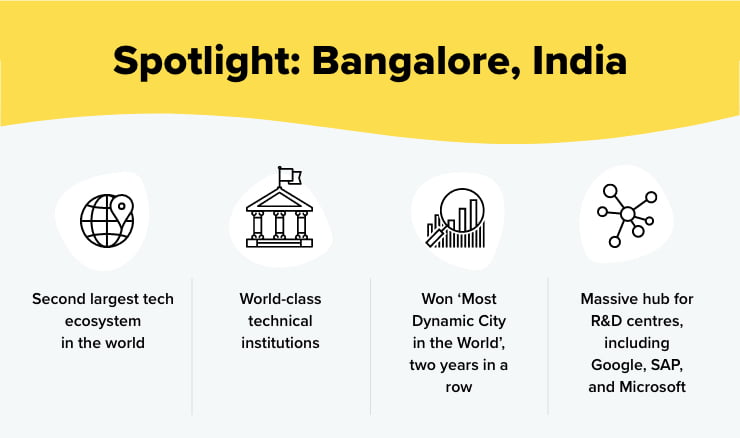 Performance Benchmarking and Quality
Though offshoring sounds like a dream come true, some businesses are still skeptical about hiring engineers in another country. And that's where the 'smart' in smartsourcing comes from.
If the lowest price is your priority, then chasing the cheapest offshore 'vendors' who are not qualified to understand the finer nuances of your requirements won't get you quality. But if you want to ensure that you're not compromising on quality, then you need to find the right partner — someone that can equip you with the smoothest processes, find you best of the best talents, and take any concerns that you may have about the quality off your shoulders . That's what smartsourcing is all about.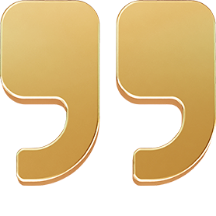 Offshoring used to be about finding a price you couldn't get at home; today it's about finding the skills and people you can't get at home.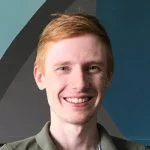 Emilien Coquard,
CEO, The Scalers
Smartsourcing is also a way to discard the replication of the technical status quo and instead take products on a trip down innovation lane. Keeping cost arbitrage aside, you can work with some of the best minds in the industry and build incredible and innovative services and products.
The question is simple — are you seizing the opportunity?
Smartsourcing in a post-Covid business landscape
Inspired by a drive to transform quickly and innovate with minimal disruption to the core business, in 2020 and beyond we will see: the pursuit of expertise by sourcing talent and skills in global pools, remote-ready technology infrastructure, fluidity between ITDM roles, and a clear vision and understanding of how remote teams can enable organisations to scale swiftly.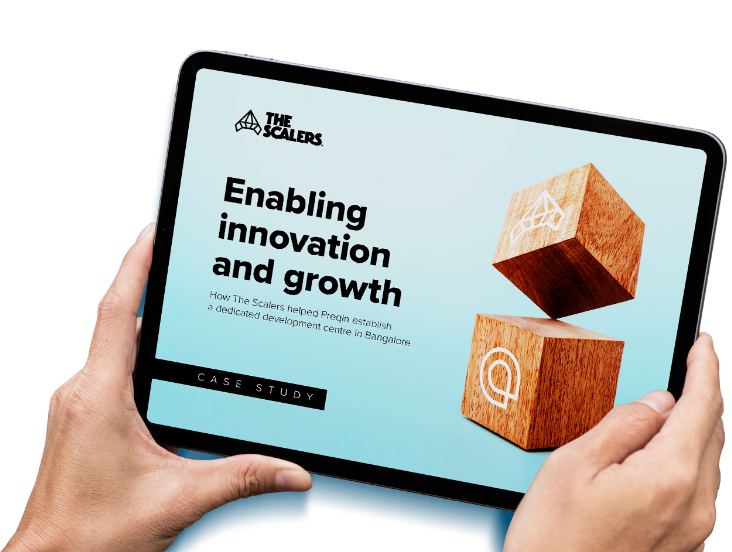 Scaling at speed: Preqin case study
How we helped a fintech establish a dedicated development centre in Bangalore
DOWNLOAD CASE STUDY
What will you learn?
How new operating models are making businesses more resilient, and able to take advantage of emerging opportunities.
How to innovate without disrupting core processes — technology as a key driver of value, not merely a support.
How establishing remote-ready technology infrastructure is key to becoming more 'pandemic proof'.
How to harness talent in worldwide talent pools, scaling beyond borders in a 'new normal' of recruitment and delivery.
To find out more about Offshore 2.0 and how CTOs, CIOs, and VPs of Engineering will be building tech teams beyond 2020, download our latest report. To learn about other offshoring terms and what they mean, check out our blog post.
If you're looking for an offshore partner to help you build your A-team, you can reach out to us by filling out the contact form. One of our senior executives will be in touch with you.