Going digital first: the future of retail

Tom White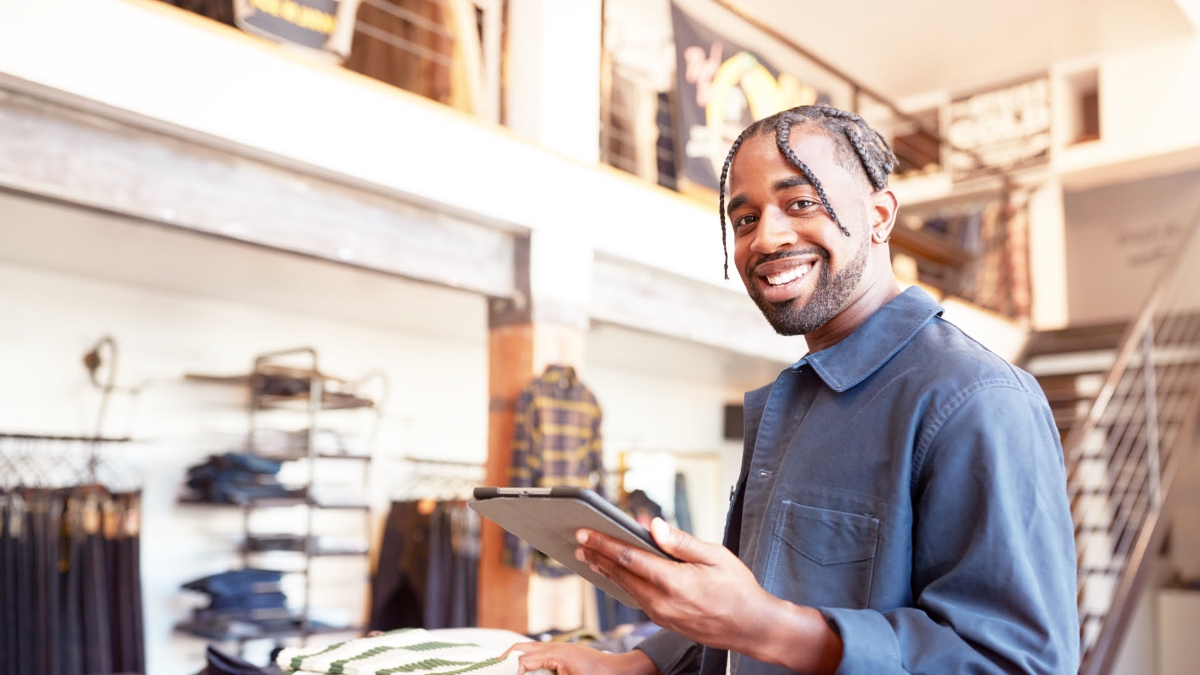 "The Future of Retail" is the fifth edition of Going Digital First. You might also enjoy:
The retail industry has endured relentless disruption that's only accelerating. Likewise, transformation has happened across industries and commerce isn't an exception. Before any of us knew words like 'pandemic proof' and 'Covid', retail was at the front of the pack in the race to digital-first business. Tied inextricably to the payments space, the future of retail is moving swiftly in new directions.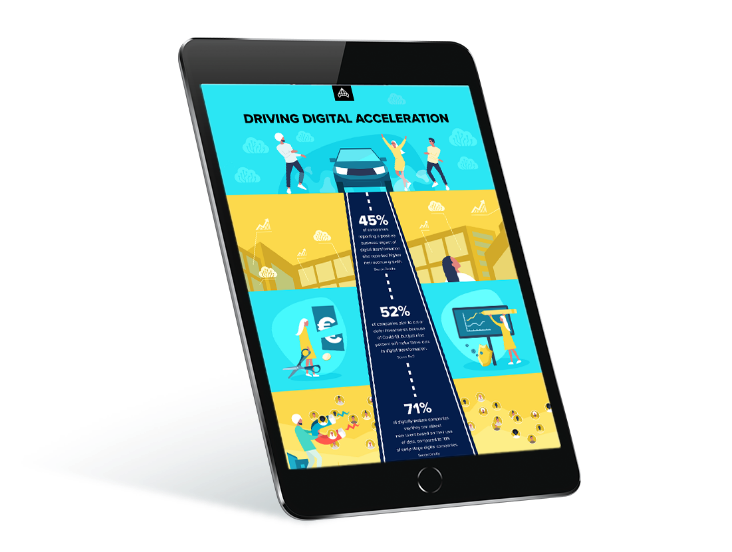 5 Ways To Drive Digital Acceleration
Don't get left behind in the shift to digital business
Digital is the new black
The prominence of digital changed retail, and the implications of the coronavirus changed the direction of industries across the board. Companies realised the importance of resilience and transformation drives were quickly sprung into action alongside digital diversification strategies. One of the most affected areas regarding both of these is the way people shop. Due to the digital revolution, people expect to be able to jump from smartphone to store, and phone call to tablet, enjoying a seamless brand experience. It's not so much a desire but an expectation of the digital-first consumer.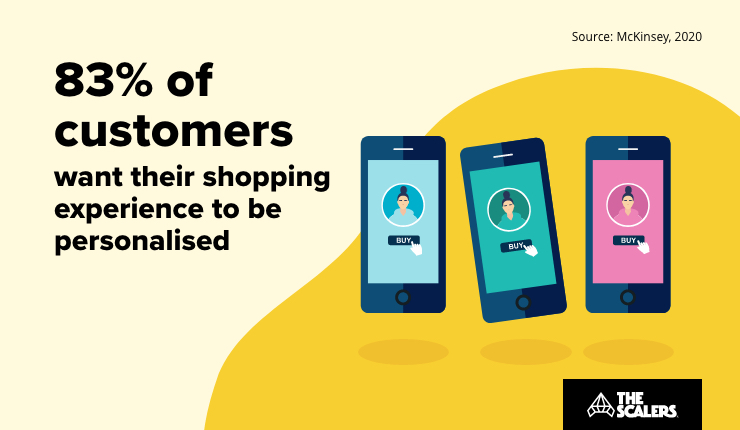 But what is 'digital first'? That's a good question. It means approaching any new opportunity or strategy with the assumption that the solution should be as digital as possible. In essence, this is very simple: imagine as much of the service you're creating as possible being used by customers in digital form.
Changing fashions
Digitalisation long ago disrupted the sector, with online-only players like Amazon effectively upending traditional retail models and a multitude of high-street stores. With 61% of consumers concerned about catching an illness from brick-and-mortar retail according to research from IPSOS, the effects of the pandemic stretch further than short-term lockdowns affecting consumer choices. Contactless shopping is clearly an area that will see further focus going forward, for example.
Though it's been talked about for years, to be digital first is also to be 'omnichannel' — with every touchpoint leading to a purchase avenue. And, the blurring of lines between digital and physical experiences. Today, customers want to have digital experiences in-store too, made possible by burgeoning augmented and virtual reality solutions and the gradual move to the physical store as an 'experience centre' as opposed to the primary stock space.
A digital native walks into a store…
Customers now view a retail website as the company's 'brand portal', one with multiple entry points. They expect a convenient, pleasurable experience regardless of the channel they use for shopping. Customers now demand fulfillment options that fit around their busy lifestyles, whether it's shopping online and picking up products in a shop near to their home, or opting for super-convenient, same-day delivery. This is particularly true among digitally native millennials and their younger Gen-Z counterparts.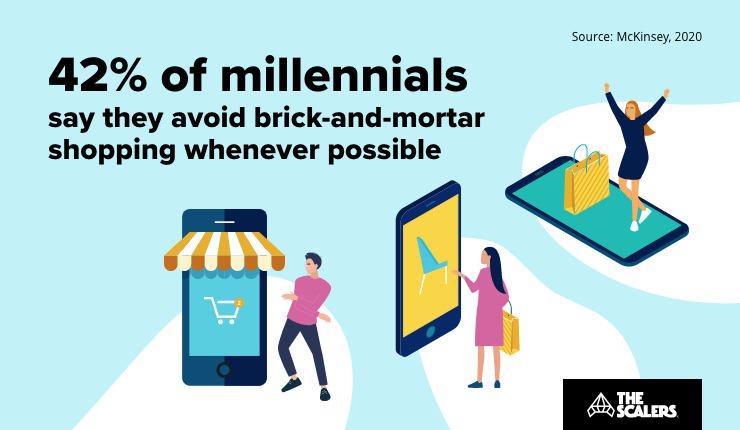 That these options exist is fantastic for the consumer, but costly for the retailer. Higher in-store margins are diluted by online orders fulfilled via warehouses — as retailers are forced to price match across all channels.
How can brands shape the future of retail?
For retail brands to stay competitive in this new era they need new ways of doing things: one of those ways is to embrace a digital-first mindset. These are four quick observations of what leading retailers are implementing to help bring their offering in line with current customer expectations.
Genuine omnichannel retail
In clothes retail, this looks like someone shopping online, selecting an item they want, and scheduling a time to visit a brick-and-mortar shop to try on different sizes. In automotive, this is choosing and configuring a car online, then test driving it in the showroom.
Blurring the lines
Innovative retailers are rethinking the concept of brick-and-mortar stores to offer dynamic phygital experiences — blurring the lines between the virtual and physical spaces to deliver enhanced customer experience. To go back to the automotive example: if the model they want isn't in the showroom, they can perform a virtual test drive of any car they want using augmented reality and virtual reality solutions.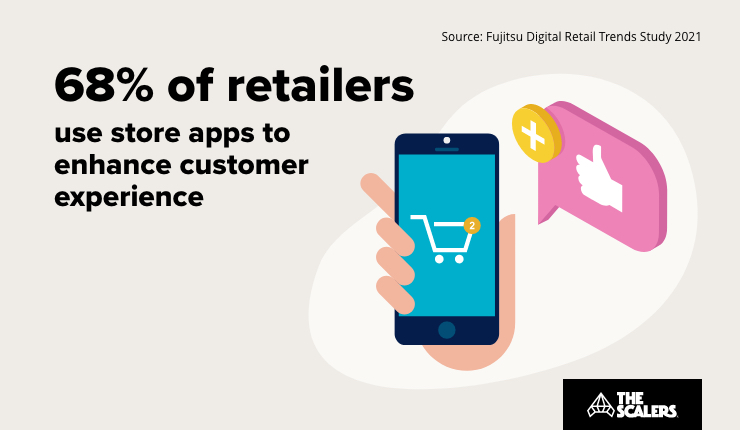 In-store fulfillment model
In-store fulfilment is more lucrative than the centralised warehouse fulfilment of click and collect orders. However, for it to work optimally it relies upon a very high level of inventory accuracy. How can this be done? By implementing RFID and a software-centric approach to order management.
High level of tech talent
To become a software-driven business and shape the future of retail, top brands understand their need to take development operations up a notch. To do that they need the best tech talent available, and sometimes this isn't possible locally — both in terms of cost and in terms of required skills.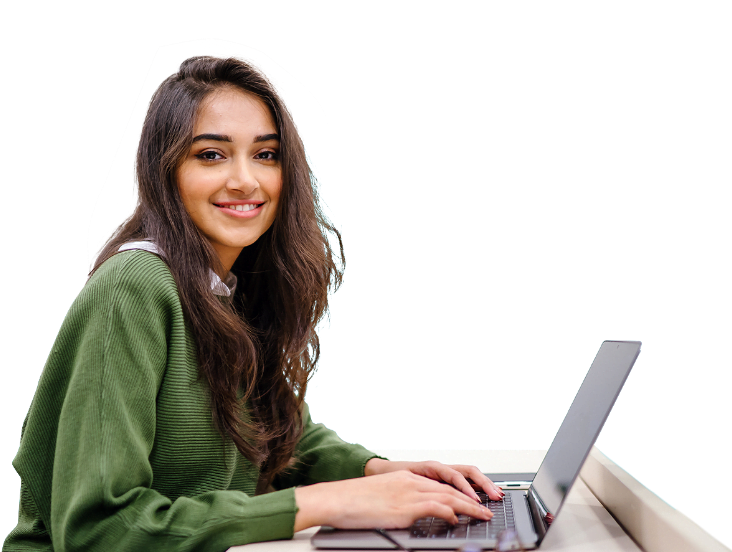 Extend your tech team
in Bangalore
Speed up your software delivery with an integrated and dedicated team
LEARN MORE
The future of retail: a conclusion
Retail has endured wave after wave of disruption, and the brands that remained adverse to digital have been left behind. It's not controversial to point out that the retail experience as we knew it is either becoming obsolete in some ways and changing in others.
On the one hand, some retailers stubbornly refuse to adapt and have been left behind already or are at major risk of being so in the near future.
On the other, the innovators are already on the case, reimagining retail's next chapter of digital, physical, and omnichannel, immersive shopping experiences.
Offshore tech teams may provide the skills and cost arbitrage needed to help these brands on their journey to digital-first business.
Of course additional digitalisation in the supply chain and expanding the use of data is required to further innovate, but the future of retail is exciting to say the least.
If you'd like to know more about overcoming the tech talent shortage and building your own offshore team in India to drive your digital transformation journey, feel free to reach out to us by filling out the contact form. One of our senior executives will get back to you within 24 hours.