Scaling successful tech teams —  an interview with our Partner Success Manager

Tom White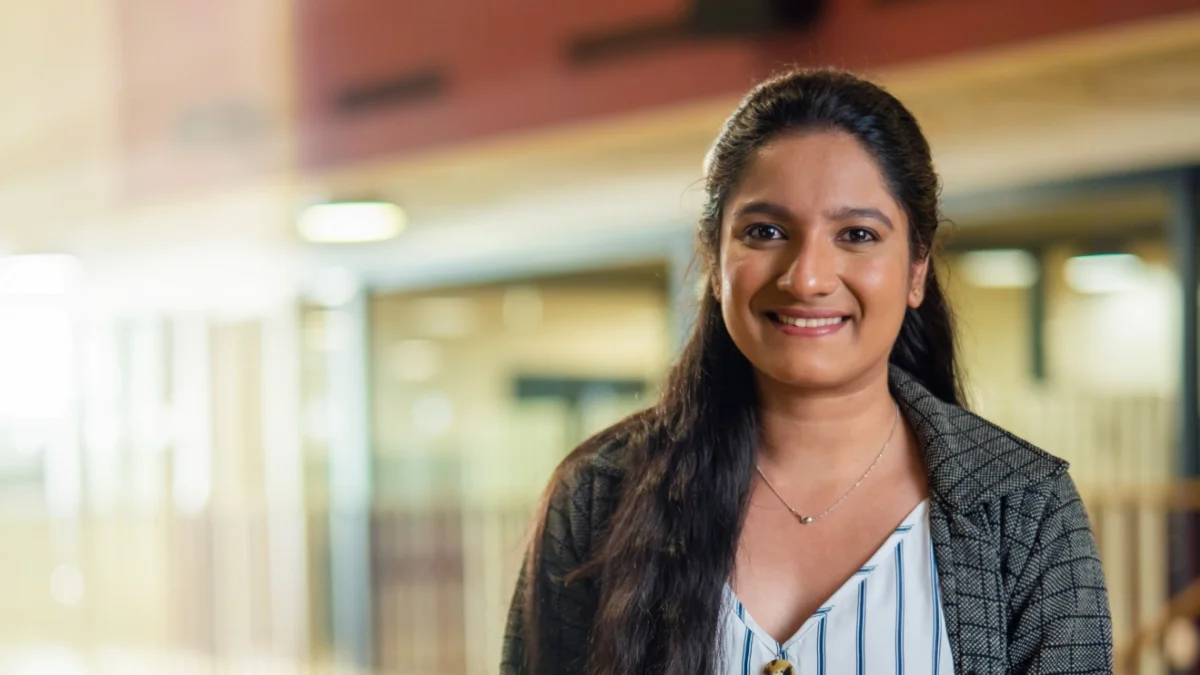 With The Scalers growing exponentially, we thought now was as good a time as any to give you an inside peek at what goes on behind the scenes of our organisation.
In an exclusive look behind the working operations of The Scalers, our Partner Success Manager Deshika explains what her role is, what the wider role of Partner Success entails — and how this key component provides value for our partners.
What exactly is the Partner Success function at The Scalers?
Partner Success plays a vital role. As we set up software development teams in Bangalore for companies worldwide, we make sure the operations for our partners on the ground run as smoothly as possible. As they're located in different countries or even on different continents, it's crucial to make sure they have a partner they trust in Bangalore. Ultimately, someone who can take care of daily operations and more — including initiating recruitment to the closing of engineer hires. And of course, to always provide the opportunity for partners to scale the team as and when needed.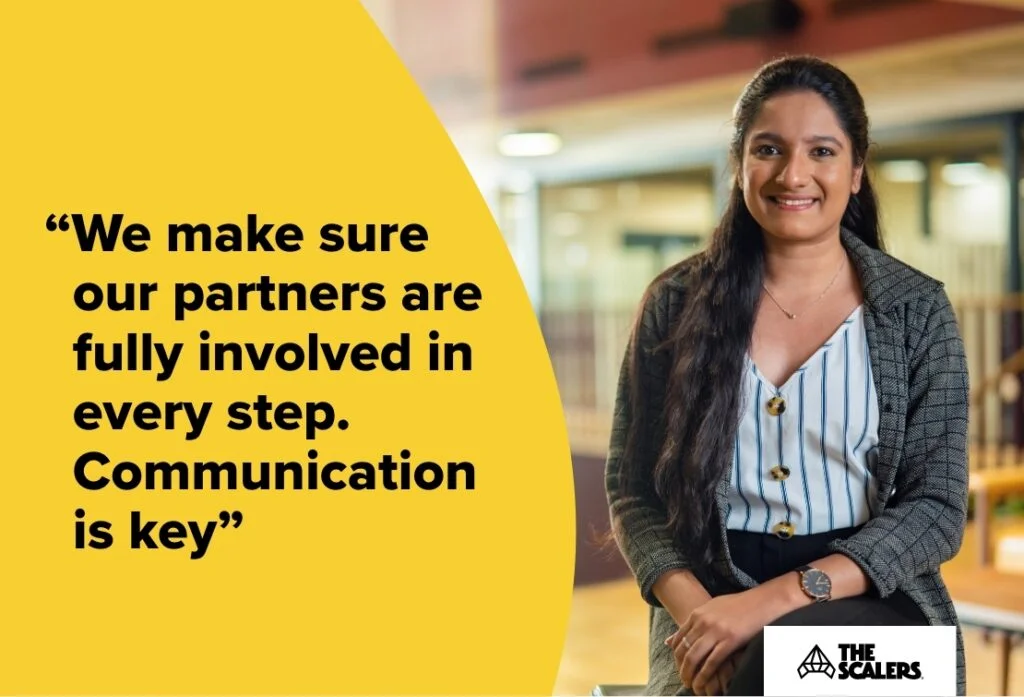 In essence, the Partner Success Team bridges the gap between the partner and the talent acquisition team, who are responsible for finding the top 1% engineering talent for them based on the requirements they share with us. We make sure recruitment is continually running smoothly, and frequently communicate with the partners to ensure there aren't any challenges and to assess whether there's an opportunity to scale the team they've built further. We also take part in the appraisal process for the entire lifetime of the partnership.
What is your role within the Partner Success team?
I don't manage a team, I manage The Scalers' partnerships. In essence, facilitating what I discussed above and I am 'go-to' person for some of our partners. I act as the primary point of contact within the organisation for any issues that arise and any requests for further capacity increases, and ensure the quality of service — making sure the collaboration is going smoothly.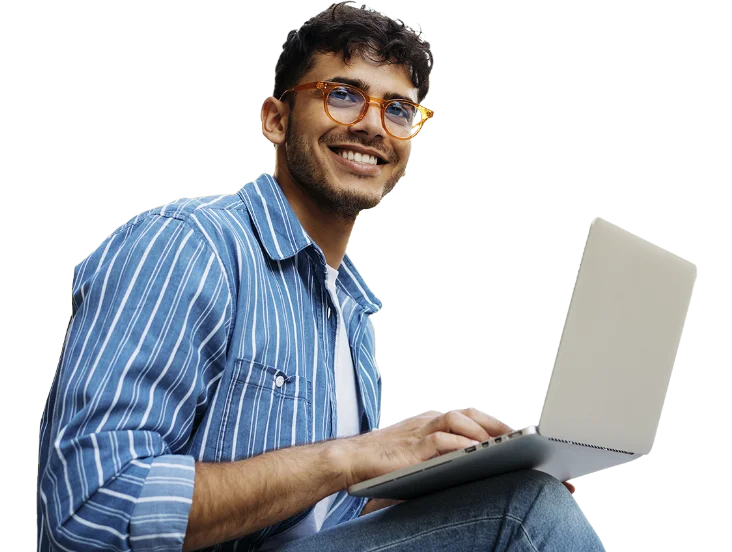 Build an offshore development team
Can't find the skills you need at home? Stop searching and start scaling
LEARN MORE
How do we scale teams for our partners?
The partner provides us with an initial head count regarding the amount of engineers they require and technology/skills. Once this has been achieved we always make sure it's as straightforward as possible to add further developers once they've seen the value that's been provided to their organisation. To give you an example, one of our Australian partners had an initial requirement for 10 software engineers, which was increased once they saw the value that The Scalers provided with the initial team.
How exactly does that work, in 'nuts and bolts' terms?
It's entirely collaborative. After the partners share their requirements, our Talent Acquisition team uses various techniques to find the best talent on the market. Then, we present partners with the best candidates that fit what they're looking for. To boil it down, Partner Success does a lot. From prescreening candidates and more. Even before we begin our process, we liaise with the Sales team during the contract finalisation process and brief them on the market for positions required to the availability of candidates. And, budgets for what the partner needs. Sales then give this information to the partners.
Once the contract is signed, that's when Partner Success plays its most active role. We do the kick off for the partners, we explain how the recruitment process and operation set up works. We do an in-depth presentation and give them a hiring timeline that's as accurate as possible.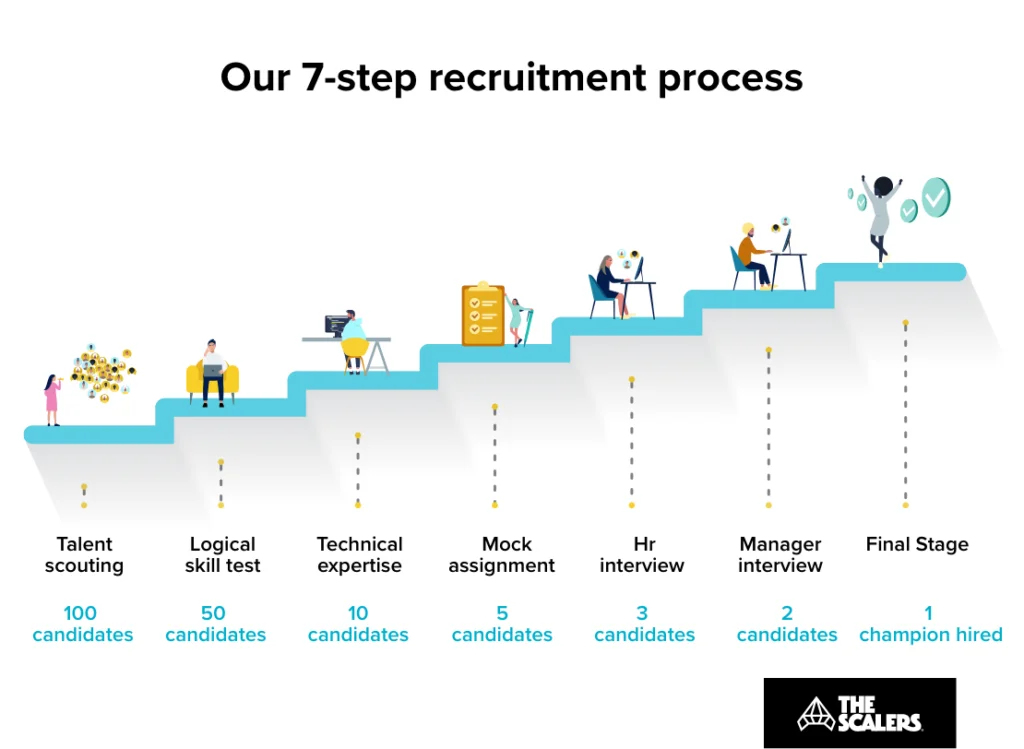 What role does the Talent Acquisition team play in this?
The TA team doesn't have a direct relationship with partners, everything goes through Partner Success. Any information or requirements that are needed on the partner side, we communicate this to the TA team so that they can source the most suitable engineers. However, like everything in The Scalers — it's an incredibly collaborative process.
Once the TA team has everything in place and has implemented The Scalers' unique recruitment process, they show us the best candidates. We then filter through these ourselves in collaboration with the partners themselves — who perform the final interviews from the cream of the crop.
What role does the assigned Chief Happiness Officer have in the process?
It's a very separate position. Once we've onboarded engineers, that's when the CHO gets involved.
When we release the offer, the CHO will have a discussion with the potential candidates and keep them engaged until their join date. The best engineers might have multiple offers, so a key part of what we do as a business is place a lot of emphasis on pre-join engagement. This helps to make sure they know The Scalers — and the partner to whom they'll be employed — are fully committed to them and their career.
Basically, the CHO handles HR-related things for the partner once an engineer has actually been hired.
Learn more about what a Chief Happiness Officer does for our partners.
In your opinion, what makes Bangalore so special to set up a tech team?
Bangalore has enormous career opportunities for ambitious engineers. It's an awesome and friendly place with a high level of education system. Something that isn't often mentioned is that you also have incredibly pleasant weather compared to other cities in the country, where the heat can be extreme. This seems trivial, but trust me, it's a big factor to consider this city for work and living. And, last but not least it's also a very cosmopolitan and vibrant city.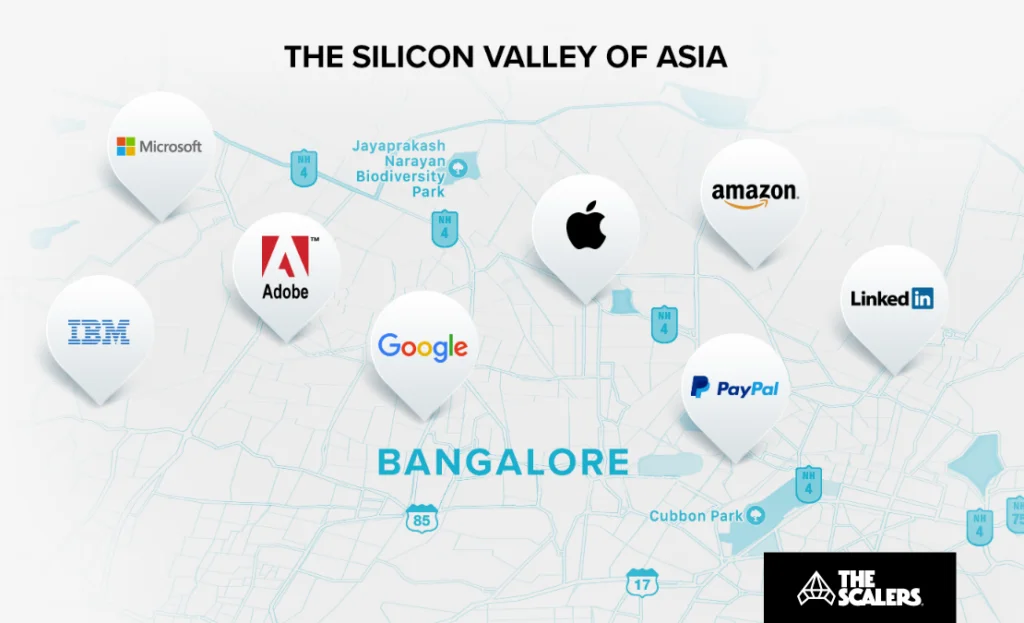 Want to know more about Bangalore as the 2nd tech ecosystem in the world? Read here
Why do you think The Scalers has been able to build such a great team internally?
Trust, transparency, and the strong structure we've worked so hard to put in place. When I speak about our strong structure, I mean that not every individual has to be 'Superman' or 'Superwoman', but everyone brings their own unique strengths. But if we get all of these different individual qualities together you can make a very strong team.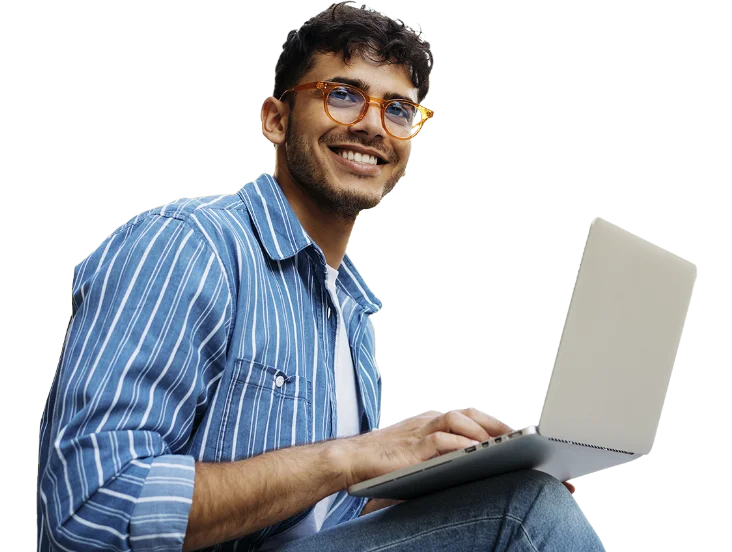 Build an offshore development team
Can't find the skills you need at home? Stop searching and start scaling
LEARN MORE
How do we build the best teams for our partners?
Communication is the key component, it underlines everything. And transparency from the very beginning. For example, some brands might be well known in the UK or the US but their names are completely new on the Indian market. The competition in Bangalore is high – best candidates are getting offers from companies like Amazon, Twitter, etc. How to build this local employer branding to convince best candidates to join freshly built team in a company that is unknown on the market? It's also our concern – we will communicate this to the partner in question and offer to take proactive steps to increase employer branding awareness. How? By e.g. asking existing engineers to post their honest ratings of how it is to work for that organisation. They know that the environment we cultivate for the developers is fantastic, so the rating is only going to make an impact and increase the trust We'd also build employer pages describing the company in Bangalore and current job openings.
How do you ensure the success of The Scalers partners?
We make sure that our partners are fully involved in every step of the recruitment process. We keep them informed, we assure them we can close positions within a particular time, and keep them involved in all levels of the interview process. That means they get engineers who are an ideal fit for their business. Again, I don't want to repeat myself, but it's always really down to excellent communication.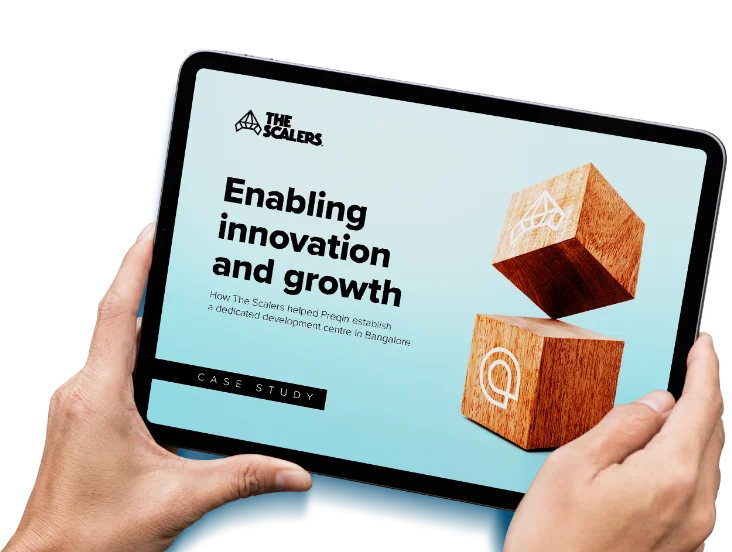 Scaling at speed: Preqin case study
How we helped a fintech establish a dedicated development centre in Bangalore
DOWNLOAD CASE STUDY
How do The Scalers fully manage partner operations?
To make sure the partner is completely happy with the operations, many teams and people are involved. The Scalers is one huge team and the entire operation is done using teamwork. From sales, to talent acquisition, to technical, engagement, CHOs… everything works as one unit. If one aspect isn't there then the whole thing would fall apart. But the foundation we have is superb, and that's why it works so well. To use a building analogy — the house we have is in order because every brick is perfectly in place.
Lastly, where do you see The Scalers in five years?
In my time here I've already seen huge growth. From 11 to more than 20+ partners in the space of only one year. The way we're going, if we keep expanding exponentially then we'll have no problem hitting the target of 10x growth within five years and solidify ourselves as a truly elite, large organisation.