Offshore development services in India: The ultimate guide

Tom White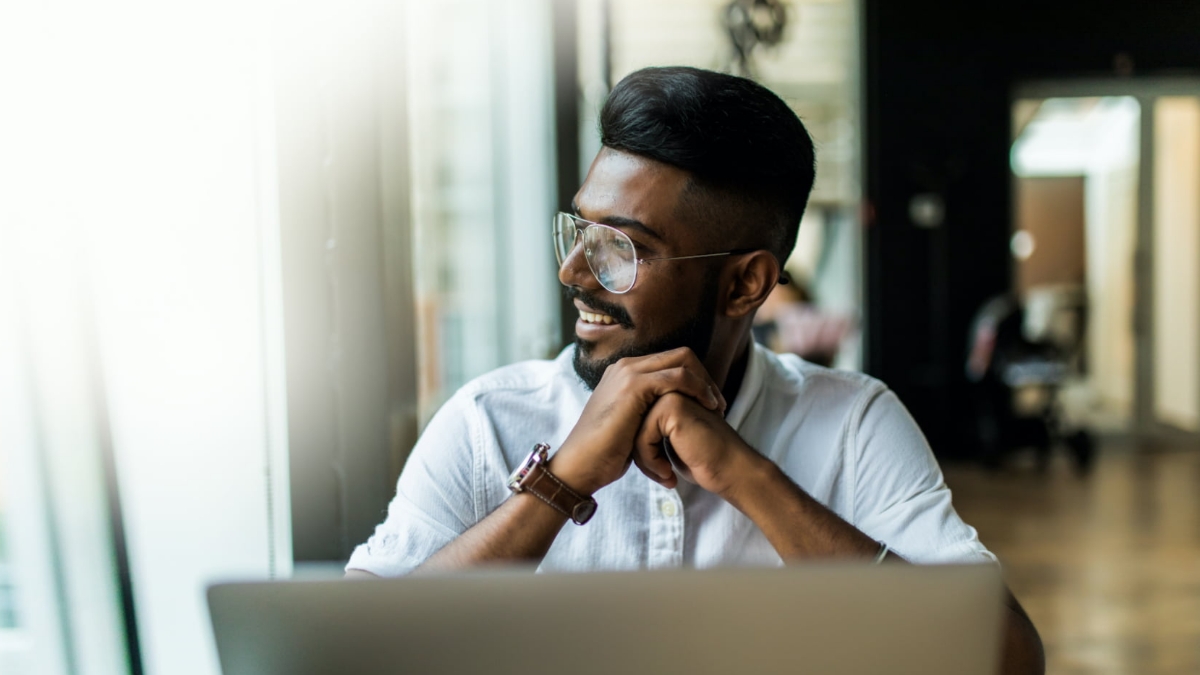 The software industry has become unbelievably saturated, with some suggesting there will be over a million different software companies worldwide in less than ten years.
Since most of these businesses are tightly packed into Western Europe and North American cities, competition is fierce, and the cost of doing business is always climbing. Almost inevitably, offshore development services (or simply 'offshoring') have become a solution for Western companies looking to build custom software.
What are offshore development services?
There are many common misconceptions about offshore software development. In the software world, offshoring is where a company builds a dedicated team of developers and opens a new office, all in another country. They are regular employees in every sense except that instead of working locally, they're based elsewhere.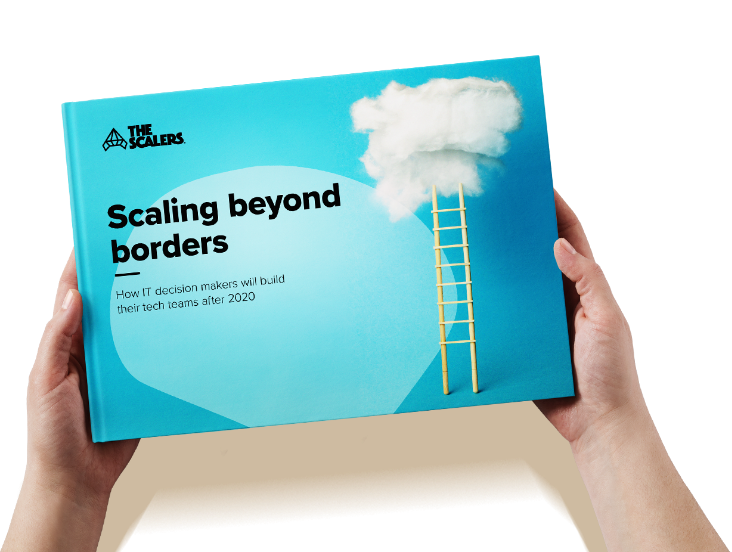 Learn how to scale fast with global talent
How IT decision makers will build their tech teams after 2020
DOWNLOAD GUIDE
These are called offshore software development centres, and there are many reasons a company might choose to establish one. Some of them include the following:
Operating costs: Building teams in Eastern Europe or India is less expensive than in Paris, London, or New York. Premises, equipment, and salaries are all lower thanks to the more affordable cost of living.
Scarcity of talent: Across Western Europe and America, highly-qualified software engineers can take a lot of work to nail down. Tech economies like Bangalore produce more world-class IT engineers than anywhere on the planet.
Limited expansion: Quickly scaling-up business can be difficult. Going offshore lets businesses purchase larger offices, develop more dynamically, and not worry about finding adequate staff.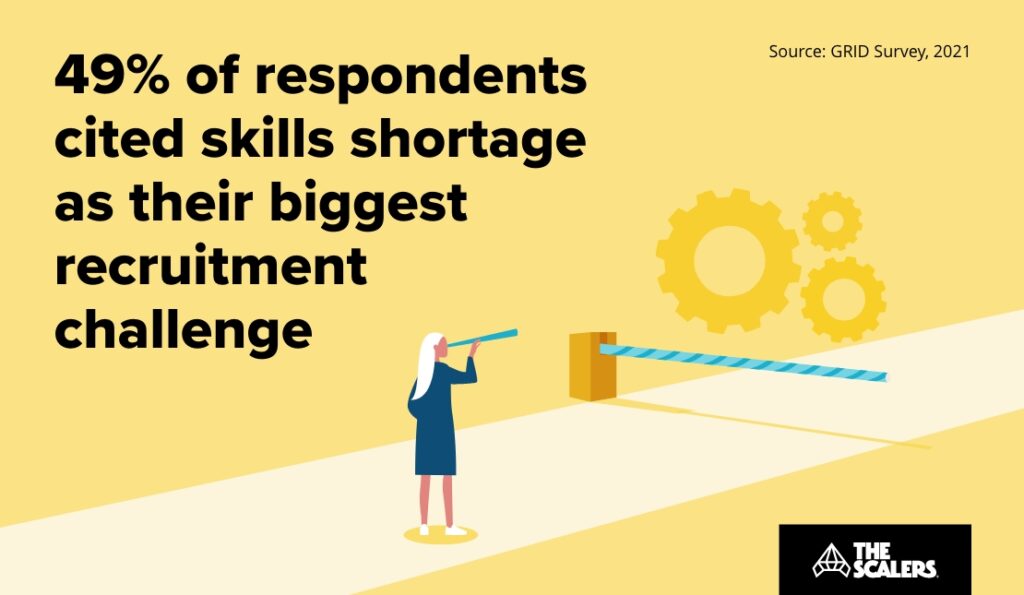 This has made tech hubs like Bangalore, the "Silicon Valley of Asia" goldmines where you can recruit the best engineers for software development. For instance, IT giants like Google, Apple, Microsoft and SAP have all established R&D centres in Bangalore! And they all got help from an offshore development services partner at the very beginning.
How are offshore development services different from outsourcing?
A dedicated development team is an extension of your business, so unlike outsourcing, where the engineers are juggling multiple clients and projects, the developers in your team are genuine, full-time employees of your organisation. It's very different to outsourcing and more suitable for long-term goals aligned with your business's mission rather than short-term, project-based work.
Offshoring used to be about finding unobtainable prices at home; now, it's about finding the right talent for your business objectives. A dedicated team is a strategic asset that allows you to grow with highly talented developers from tech hubs like Bangalore. At the same time, your competitors are left fighting for scraps at home.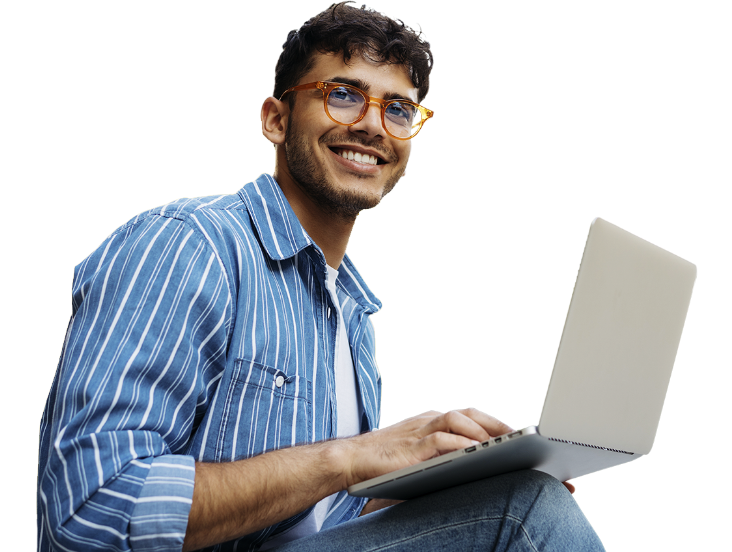 Build an offshore development team
Can't find the skills you need at home? Stop searching and start scaling
LEARN MORE
Of course, this doesn't mean outsourcing can never be a suitable option. On the contrary, an outsourced project team may be ideal if you're looking to build an app that requires minimal maintenance and no successive iterations. But, if that application is set to be the bedrock of your customer offering, a dedicated team would be much more appropriate. It all depends on your strategic objectives and business requirements.
If you're interested in a detailed breakdown, you can check out this article on outsourcing vs offshoring but to put it simply, these are fundamentally different approaches to business.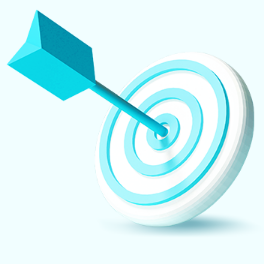 TIP
Outsourcing means engaging third-party vendors on temporary contracts to deliver your software development.
Outsourcing vendors typically hire developers on an ad-hoc basis for sporadic projects. But these developers do not work for you: they cater to different clients and different projects. Since the main driver for outsourcing is cost, companies push hard for the lowest price possible. The end result is almost always below expectations since the developer has no real investment or incentive to do a good job.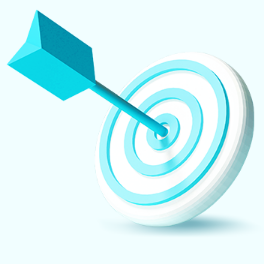 TIP
Going offshore means creating a permanent office of developers to compensate for the lack of good local talent or to manage increased workloads.
An offshore software development team has full-time employees that get a good wage and are committed to your brand. As long as you work with the right offshore development services partner, offshoring allows you to produce software exactly how you do at home — except it's cheaper and quite possibly to a higher standard.
How does an offshore team work?
There really are a lot of offshore development myths that surround the practice but they can easily be debunked. And while there's a litany of offshoring terms you should learn if you want to become an expert on the model, however the concept is really quite simple.
Establishing your new team all starts with choosing the best offshore development partner. This is the local company that collaborates with you to create the best-fitting team for your business.
Through in-depth meetings and regular contact, your partner will build an understanding of exactly what you need. They then coordinate the recruitment, payroll and taxation, local registration and legalities, acquiring premises to build the offshore development centre, and other administrative tasks. Naturally, you would have the final say over any major appointments or decisions; as we keep saying, this is all still your business.
Vetting an offshore development services company
There are bad eggs in every industry. If you've shortlisted a few candidates but aren't sure how to proceed, here are a few tips.
Look at their work history: Case studies are a great way to see what kind of work the company has done, their reputed success, and what level of clients they're used to. These demonstrate the ability to solve problems and build teams that are tailored to specific requirements.
Get on the phone: By speaking with the VP of Sales or even the CEO, you can get to know the ethos, temperament, and attitude of those running the business.
Ask real questions: Tell them your situation and ask for their advice. What should we do? How would that work? What would it cost? If they're the real deal, they'll be able to supply answers.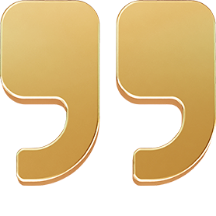 "The important thing about global sourcing is that it becomes a very powerful tool to leverage talent, improve productivity, and reduce life cycles."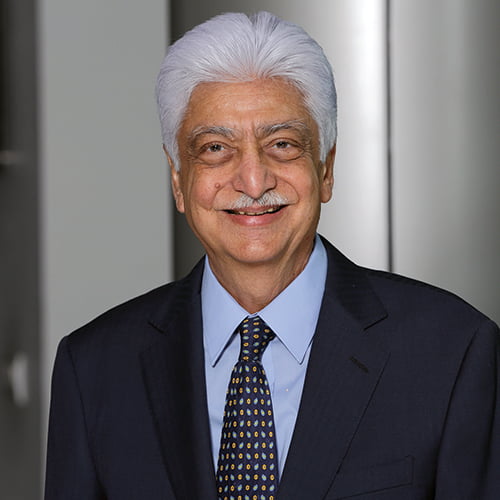 Why India?
Moving your software development offshore will always be a huge business decision — and that means the benefits must be significant and tangible. Let's look at the main two for working with an offshore development services company.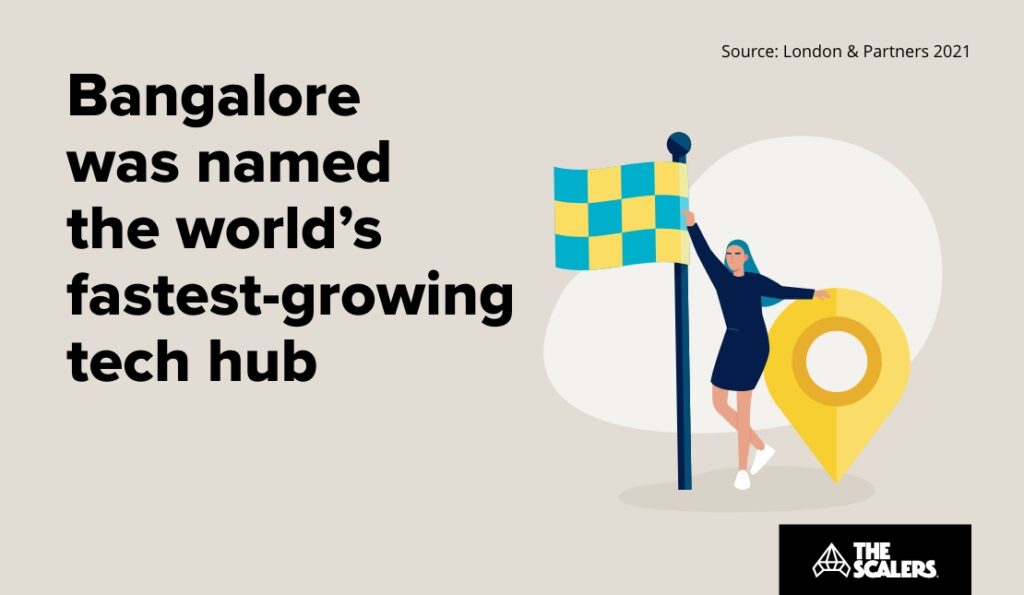 Talent
A study conducted by the Institution of Engineering and Technology showed that six out of ten employers in the UK feared that the growing shortage of engineers would negatively affect their business. The problem? The employable developers will either lack the necessary technical skills or be overworked and overpaid.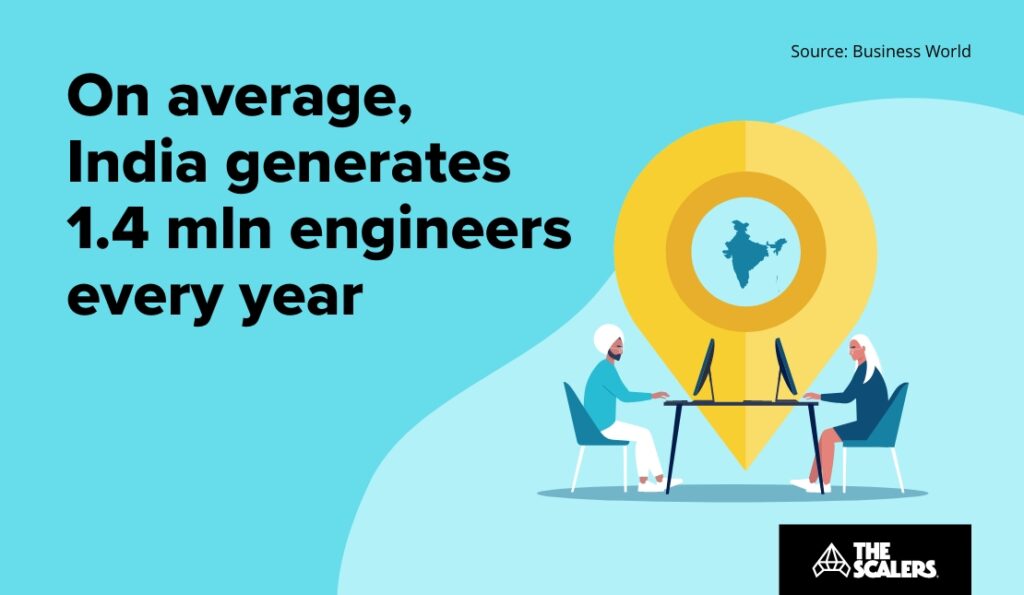 According to a 2022 report, the US has only 716,000 STEM Graduates, – India has 2.6 million and rising. Since the country puts significant emphasis on IT and English education, these engineers are more than capable of filling the American shortfall. When building a team, you've got a 5x larger talent pool and get your pick of the bunch. That is what quality offshoring gives you.
Cost
Most major software businesses are based in cities; cities are notoriously expensive, and therefore wages, rent, rates, and virtually everything involved in running a business is also expensive. On average, a decent developer will cost anywhere between $60-190 per hour, plus employee-centric benefits like health insurance and travel.
In India, the cost of living is significantly lower than the West. The average developer salary — even in tech-focused economies like Bangalore — is significantly lower. When you consider the cost of rent, travel, health insurance, and bonuses as well, it's a huge difference and tying up with the right offshore development services company will always be beneficial for your business.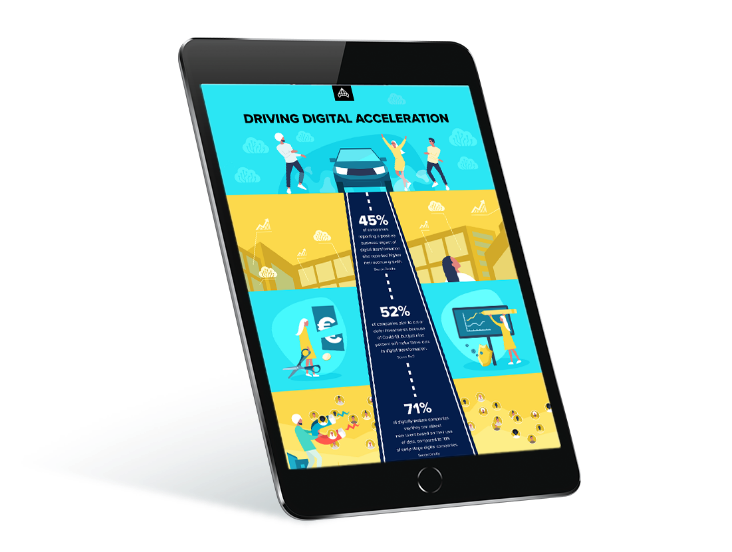 5 Ways To Drive Digital Acceleration
Don't get left behind in the shift to digital business
Cultural alignment
Building a team overseas requires more than simply recruiting technical experts. More important is creating a team that is culturally compatible with your business.Building an offshore team that shares your values will give your organisation the best results.
Offshore development in India is incredibly popular because the country has the second largest number of English speakers globally after the United States. This lack of a language barrier makes corporate cultural alignment effortless.
How do you get started?
The first step is to look at your requirements: what do you need to accomplish, and why? Then it's a matter of looking for an offshore development services partner who can answer your questions, give advice, and that you can trust.
There are many emerging offshore IT trends. One of the most popular is to establish an office in Bangalore, India as it's home to hundreds of thousands of engineers, with many more entering the field every year. Bangalore offers thriving and talented IT communities, and is full of developers who could exceed your expectations.
Want to learn more?
Establishing your own offshore team isn't as intimidating as it might seem. Here at The Scalers, we have a proven record of walking companies through the entire process, from establishing early requirements to signing off on a job well done.

And those companies are thriving today. If you'd like to chat with one of our executives and learn more about how offshoring could work for your business, simply reach out!