In the 1980s, when companies like EDS and IBM made their entry in IT outsourcing functions like mainframe data centers, the industry did not know that outsourcing will become the global powerhouse of cost-efficient IT adoption and even job creation. But here we are today, with a global industry worth USD 80 billion!
Offshoring software development has become a go-to for businesses to save costs, improve production downtime, and focus on the core competencies of your business. There is little wonder that the IT offshoring industry has continued to grow through the toughest economic situations and is poised to grow further by a CAGR of 5.84% over the 2015-2019 period 2.
Research studies site as high as 60% savings on operational cost as the most significant benefit of offshoring. Almost 60% businesses have also been able to focus on their core competency and business by offshoring IT and related functions.
Clearly, IT offshoring is one of the most significant operational shifts for businesses of all sizes. That means businesses needs the right consultancy and expertise, planning, and processes in order to maximize their offshoring investment. A fair bit of this expertise comes in handy in the initial stages of setting up software development offshoring. If not done right, software development offshoring can
have serious and long-term repercussions on cost as well as operations.
Over the years, we have observed some common mistakes businesses make in the initial stages of software development offshoring. Here are the top five, and a primer on how to avoid these mistakes for a seamless offshoring experience:
1. Businesses don't do the groundwork of choosing the right model
Over the years, the IT offshore industry has come up with several customizable models for businesses to choose from. These models include –
Pure play: Offshoring software development needs to a third party vendor offshore
DIY: Setting up own software development business unit offshore
Build, operate, transfer: Testing waters with a small vendor before establishing own offshore operation through acquisition
And many more
When choosing the right model, your reasons need to be based purely on business needs. But IT decision makers often focus so much on cost saving that they don't realize that the cheapest or most convenient model may not necessarily be the right choice for their business.
2. Business don't consider communication channels from the get go
IT offshoring requires constant communication at all stages of development. But businesses consider that a given, now that enterprise communication is both inexpensive and ubiquitous. But when you sign a contractual agreement to show trust in your vendor's skills and capabilities or work with several vendors on project terms, a consistent level of oversight will remain crucial. Such deep levels of involvement come through consistent, standardized communication, regular exchange of information, and the right communication processes. It's not as easy as picking up the phone or setting up a conference call.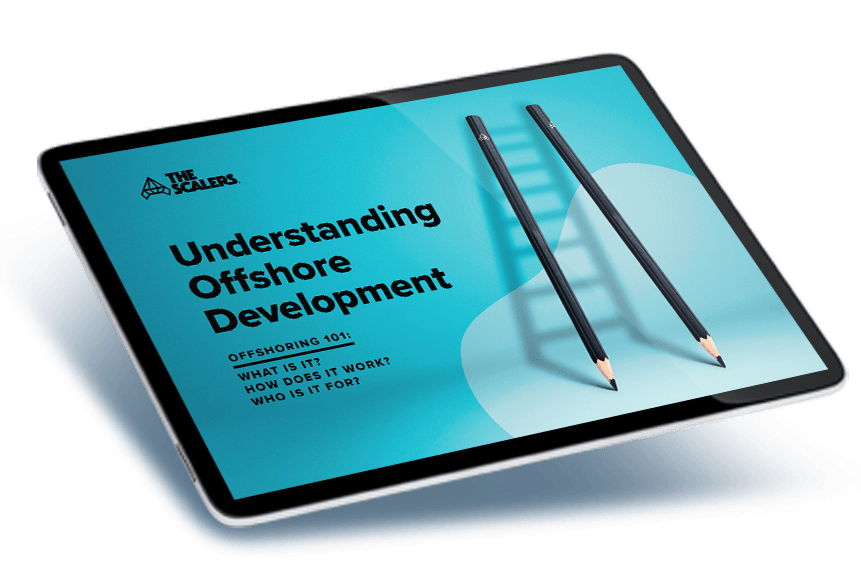 Understanding Offshore Development eBook
Your crash course on everything offshoring.
What is it? How does it work? Is it for you?
Download Ebook
Obviously effective communication forms the backbone of a solid offshoring partnership. It is also one of the most challenging tasks when communication needs to transcend not just organizational culture but also geographical, language, and cultural barriers. Businesses and vendors need to work together to ensure that business-critical information doesn't get lost in translation. Therefore, setting the right processes, training staff members on both sides, and choosing the right communication platforms are crucial to the success of any offshoring project.
3. Businesses don't take into account the challenges of workforce diversity
With offshoring comes a truly diverse workforce, which for many small businesses, teams, and individuals can be an entirely new experience. Suddenly, cultural differences and nuances, language barriers, work culture and working styles, handling disagreements become much more sensitive than ever before.
Often, businesses assume that this can be resolved through consistent communication. But leaving things to chance can be risky. Cultural onboarding and customized communication training can reduce future communication risks. They need to be an essential part of offshoring partnerships.
4. Business don't focus on project management tools and structures
With a more distributed workforce transcending cultures and borders, project management becomes an important tool to keep track of developments and to enhance operational viewability and transparency on both sides. Without that, both parties end up relying on too many phone calls and emails that eat into man-hours and can be prone to human errors and inconsistencies.
Structured, process driven project management is at the heart of successful offshoring projects. It needs to be brought up and agreed upon in the initial stages of partnership in order to reduce operational and communication pitfalls in the future.
5. Business don't make software documentation mandatory
Any developer worth his salt will tell you that documentation is at the heart of business continuity. Workplaces are dynamic – your key contact in the offshore team could move on to another job, you may feel the need to change teams, or you could simply need changes in later stages of the project as new business requirements come up. Without proper documentation for convenient transition at any stage of the project, your team needs to know essentials like where your source code is, the most current version of code, and even access to systems where your code is running.
Without proper documentation at every stage of software development, your business continuity is always at risk. The documentation SOP needs to be set up in the initial stages of the project not just for peace of mind and business continuity but also to build a culture of trust between your onshore and offshore teams.
Long term planning and structured processes for every aspect of your offshore partnership are the only ways to ensure success. But for that to happen, you need a seasoned, experienced partner who is on the same page as you as far your business needs and sensitivities are concerned. One wrong choice can turn the benefit of offshoring on its head, with repercussions ranging from manpower cost to outright project failures.
How well prepared are you to reduce the risks for your business when deciding on an offshore partnership? We're here to help!