What makes Bangalore the ideal IT offshoring destination?

Maria Franklin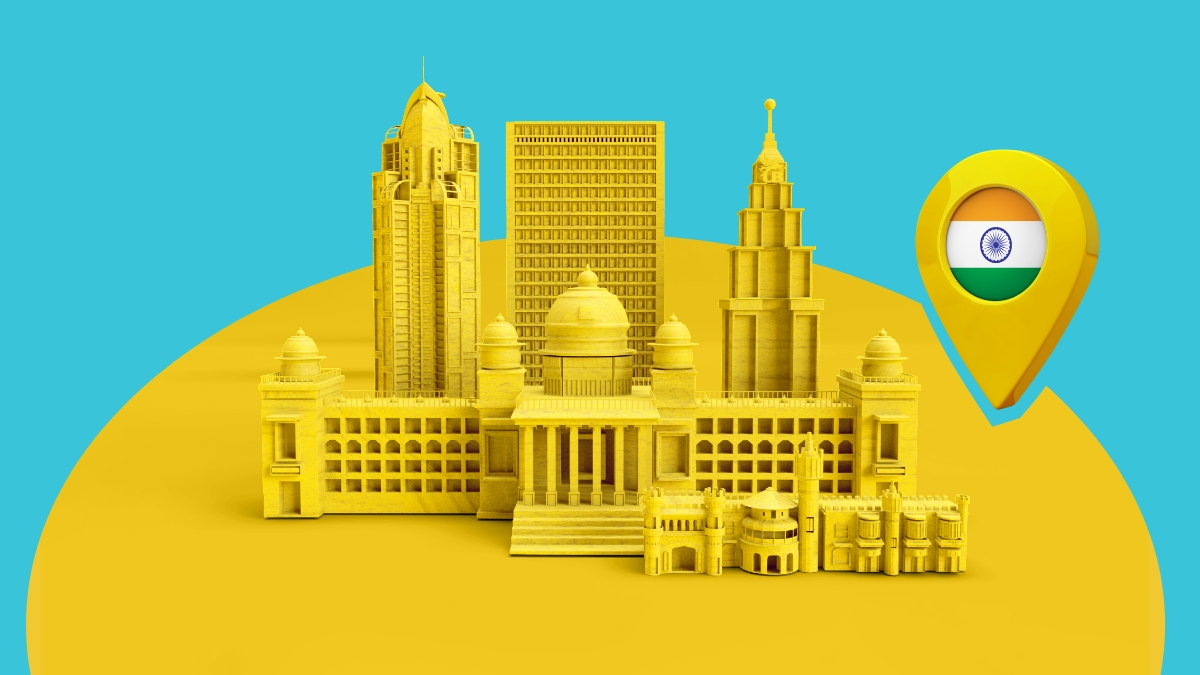 In recent years, more and more companies have been building offshore development teams in Asia and Eastern Europe. These teams become an extension of their existing workforce, perfectly aligned with the greater goals of the business.
Cities in countries like India provide the perfect ecosystem for technology entrepreneurship and are attracting the attention of stakeholders from companies all across the globe. Offshoring is particularly popular in the US and Western Europe, where there is an acute shortage of engineering talent but a surplus of tech companies.
Bangalore is one such city. It's recognised today as a hub of technological expertise and is the home of IT for many multinational corporations.
These companies are, in turn, creating millions of jobs for engineers across India. So what's the secret?
What makes Bangalore the ideal destination for offshore development?
How It Began
The fledgling Bangalore IT industry grew in the 1980s around two firms — the domestic tech start-up Infosys and another tech company Wipro. However, the city's global foray began in 1984, when Texas Instruments opened its facility in Bangalore.
Economic liberalisation in the 1990s further accelerated the software export industry. More and more companies began to leverage the abundant English-speaking, highly-educated workforce at a fraction of the cost to the West. Bulk hiring became a common practice, and within no time, companies were employing hundreds and even thousands of engineers yearly. Once again, this growth took place in Bangalore.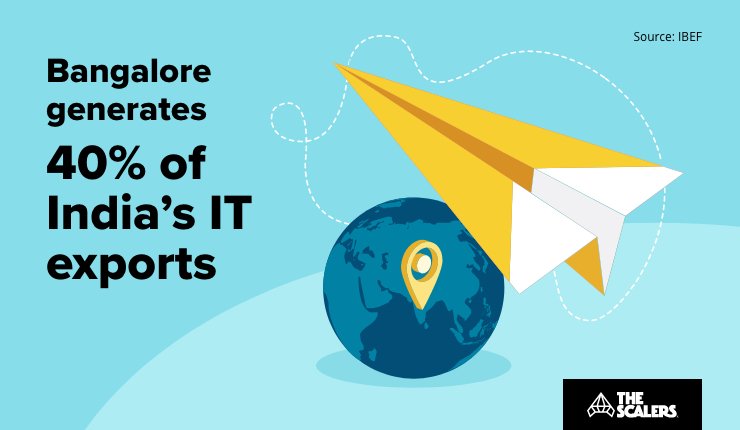 The Present
Bangalore has become a thriving IT hub since its humble tech beginnings in the 1980s and is now the home of some of the world's most powerful and cutting-edge companies.
Thanks to a committed education system, over a million people in the city are software developers. Premium engineering colleges offering graduate courses in software development are springing up like mushrooms, further growing the already-abundant talent pool.
Companies in Bangalore are moving higher up the value chain to become global powerhouses of ideas, innovation, talent, and technology. For example, SAP — the German business software firm — set up its first R&D centre in Bangalore in 1998. Today, the company proudly says there is a bit of Bangalore in every SAP product ever built globally.
But it's not just SAP. IT giants like Google, Microsoft, IBM, and Cisco have also successfully established their R&D centres in Bangalore.
The benefits of offshoring to Bangalore
Offshoring to Bangalore has several advantages, including lower costs of hiring developers than in Western nations, access to many highly educated, English-speaking software developers, and a developed tech environment supporting startups. The city's stunning infrastructure, vibrant nightlife, and diverse social scene make it an attractive location for offshore development teams.
Technological knowledge and entrepreneurial talent thrive in Bangalore. Southern India's metropolis is also well connected to the rest of the country and other Asian and Middle Eastern nations. As a result, it's the perfect place for businesses to develop offshore development teams. What's more, getting to the city and interacting with their teams is easy. So, it's easy to see how the combination of benefits makes Bangalore attractive for offshore development teams.
Why offshore to Bangalore? Here are some of the most important reasons:
Quality trumps everything
While offshoring was always considered a way to cut costs, those days are long gone. Today, software developers in Bangalore provide high-quality work consistently and easily on par with their Western counterparts.
The 'never-say-never' attitude and a strong understanding of software concepts and applications have made Indian engineers one of the world's most sought-after workforces.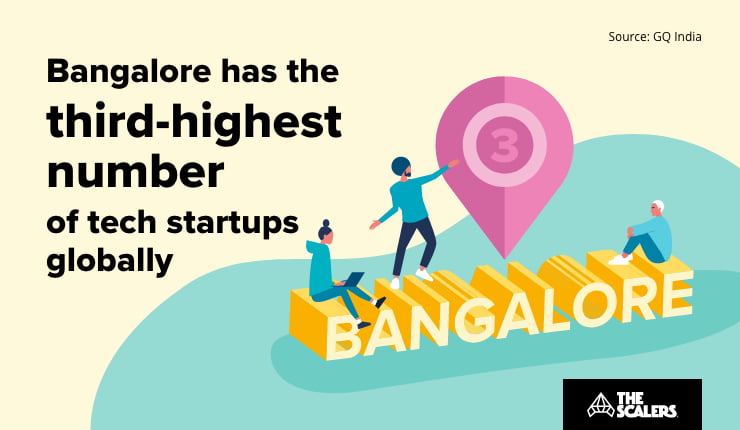 Unique entrepreneurial ecosystem
A crucial factor contributing to the growth of the IT industry in Bangalore is its mature tech ecosystem.
The ecosystem in Bangalore supports start-ups' emergence and provides support to sustain, nurture, and grow them. This is possible because of the young population of digital natives who possess the business acumen and innovative vigour that differentiates them from others.
Lower costs of hiring developers
While offshoring focuses more on quality talent over cost savings, it's still possible to benefit from the lower costs of hiring developers. And the low cost of living in Bangalore means businesses can pay only a fraction of the cost to hire a dedicated team of developers compared to London or Paris.
And it's not just payroll that businesses save on. Recruitment fees, employee-centric benefits, rent, and internet are all drops in the ocean. This is another reason why Bangalore is also home to so many start-ups.
The world's most dynamic city
Only 41% of Bangalore's population is native to the city, and multiculturalism has created a rich and multifaceted social scene. The World Economic Forum named Bangalore the world's most dynamic city in 2017 and 2019. After all, it has a stunning business infrastructure, a bustling nightlife, boutiques on every corner, and is home to over a hundred cuisines!
Offshoring to Bangalore allows you to be part of a dynamic, entrepreneurial ecosystem. At The Scalers, we've successfully leveraged this fact to build dedicated software development teams for our partners, and we can do the same for you.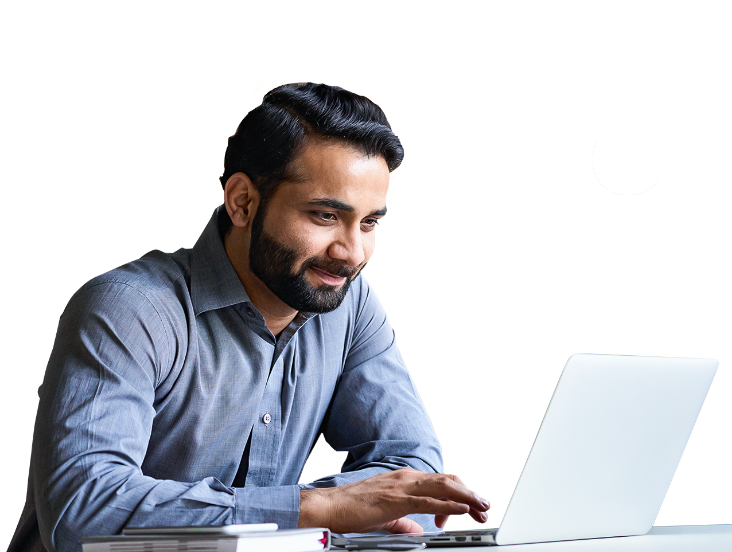 Build your offshore development centre
Increase innovation and deliver at speed in the Silicon Valley of Asia
LEARN MORE
Asia's Silicon Valley — Bangalore
Although many cities in India and the wide region have high levels of tech talent, there's one that stands out from the rest, Bangalore – Asia's Silicon Valley. It's known for its success in offshoring and concentration of high-tech talent, with a million developers driving the city's evolution into an entrepreneurship hub with AI, machine learning, and IoT. The city generates nearly $137 billion in exports annually, accounting for 40% of India's IT exports and attracting major corporations to establish R&D centres. Bangalore's success story highlights the power of offshoring and diverse talents working together towards a common goal.
Offshoring, planning policies, and massive investments have created a space for unprecedented technological creativity and disruptive innovations. This has made Bangalore a major contributor to India's IT leadership. With a young population of digital natives and a culture of innovation, Bangalore's journey towards becoming Asia's Silicon Valley is far from over, as the city continues to make significant contributions to the global tech industry.
Ongoing investment in the IT Ecosystem
The Bangalore IT industry is strong. It's seen as India's main IT hub. This is due to the fact that it's significantly transformed the country into an ecosystem that focuses on technology and entrepreneurship. Here's why:
Bangalore's population is over 12.5 million people
The average economic growth rate has risen to 6.5%
There are millions of jobs in Bangalore for engineers thanks to the presence of R&D centres of huge multinational corporations
Several initiatives have contributed to Bangalore's IT ecosystem's growth. The most important initiatives that transformed Bangalore's IT economy are explained below:
Bangalore has created top-tier educational institutions like the Indian Institute of Science, setting the tone for engineering in the city for decades
Government policies like Startup India and Karnataka Startup Policy offer monetary assistance to startups
The demonetisation and replacement of banknotes to combat counterfeit cash and the shadow economy
A growth of online payment portals and fintech companies as part of the city's efforts to eliminate illegal business practices
Among these initiatives, overall economic liberalisation is the most crucial factor in Bangalore's explosive growth and innovative dynamism. India's IT industry now employs roughly 10 million people and generates nearly $85 billion in exports annually, with 40% coming from Bangalore.
Multinational companies build R&D in Bangalore
Multinational companies (MNC) like Bharat Heavy Electronics, Indian Telephone Industries, The Hindustan Aeronautics, and The National Aerospace Laboratories have headquarters in Bangalore. Other reasons Bangalore attracts MNCs are as follows:
Bangalore has the highest number of engineering colleges in the world
Home to the Indian Institute of Science, which has contributed significantly to advanced computing, space, and nuclear technologies
Monetary assistance and support from the government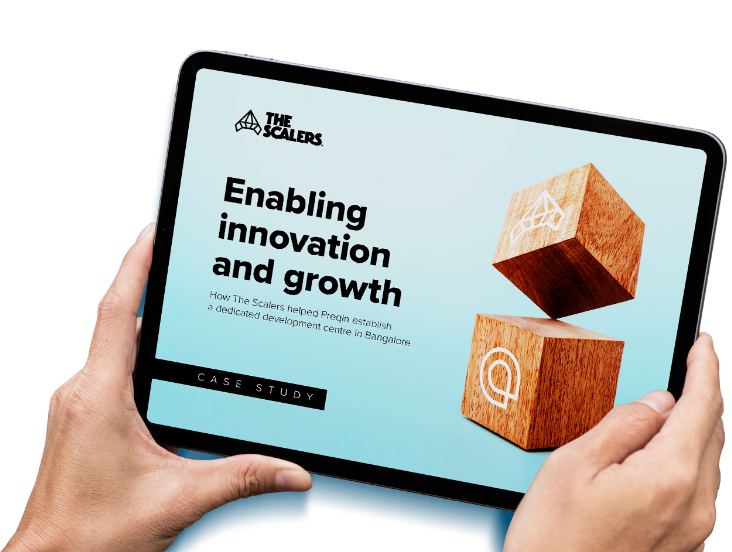 Scaling at speed: Preqin case study
How we helped a fintech establish a dedicated development centre in Bangalore
DOWNLOAD CASE STUDY
Clearly, MNC R&D research in Bangalore is huge. The success of MNCs has led more and more companies to build their own centres in the city, making Bangalore, India's main IT hub — the preferred destination for MNCs to set up their R&D centres. 
Indian startups become unicorns
The simple fact is that Indian startups become unicorns. India's tech hub Bangalore has been a breeding ground for unicorns for years. In fact, 31 originated from there. 
Flipkart, one of the most successful Indian startups, was founded in Bangalore in 2007 and now employs over 20,000 people and has 26 million registered users.
Byju's, another unicorn, was founded in 2011. It provides online and mobile learning products to students from 4th to 12th grade and has over 35 million registered users.
Ola, whose aim is to improve cab services in India, was founded in 2010. Ola offers cab services to people across India and has a valuation of around $10 billion.
Razorpay, a fintech unicorn, was founded in 2014. It provides a payment gateway and processing services to businesses in India and has over 10 million customers.
So, why do so many unicorns choose Bangalore? Simply, the nurturing ecosystem of Bangalore allows startups to discover talent, connect with investors, and learn from other peer startups better than anywhere else.
In conclusion
The fastest growing tech hub in the world. When you put all these reasons together, it's easy to see why so many companies have chosen to set up their offshore development centres in Bangalore.
Ready to take advantage of Bangalore's booming tech scene and scale your offshore development centre? Look no further than The Scalers. Our expert teams specialise in helping IT companies like yours build and grow successful offshore teams in Bangalore. From sourcing top talent to handling all the logistics, we'll make sure your offshore development centre is a success. Don't miss out on the opportunity to tap into the world's fastest growing tech hub – contact The Scalers today and take your business to the next level!