Top digital trends shaping the future of media and entertainment

Simon Walsh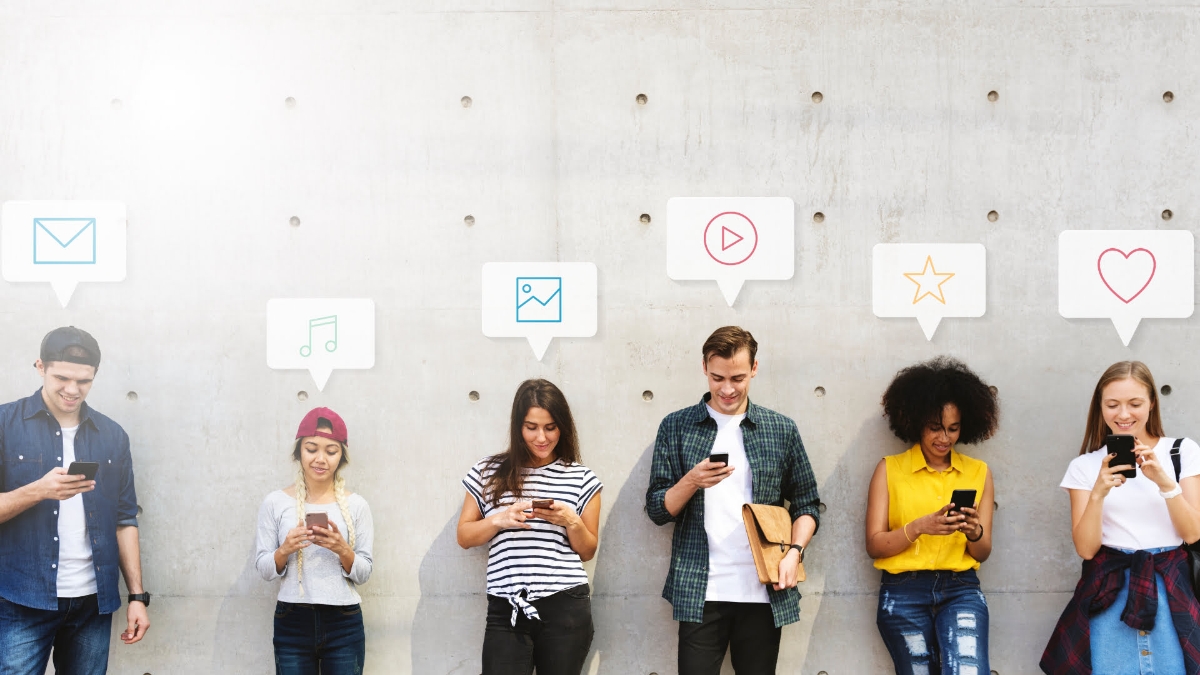 Over the last decade or two, smartphones, advanced sound systems, high-speed computing processors, and technologies like Artificial Intelligence and Mixed Reality have transformed the media and entertainment industry. And over the last year, the Covid-19 pandemic has driven a surge in digital content consumption like never before.
A recent study conducted by DoubleVerify analysed the digital habits of people across the UK, France, Germany, Spain, and the US since the wake of the coronavirus pandemic. The results showed that the daily global average consumption of online content had doubled from 3 hours 17 minutes to roughly 7 hours over the course of just one year.
Now in 2021, entertainment leaders have no choice but to operate in a landscape that has arguably been permanently changed by Covid-19. In fact, EY's recent research found that 50% of media and entertainment executives believe that they can no longer rely on legacy business models to drive future growth, highlighting the need for operational and strategic reinvention.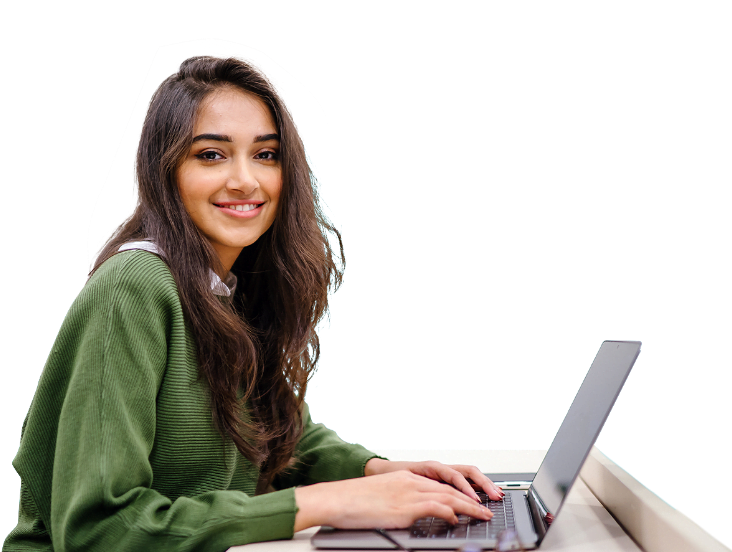 Extend your tech team
in Bangalore
Speed up your software delivery with an integrated and dedicated team
LEARN MORE
How can MEP (Media, Entertainment, and Publishing) leaders build a successful digital strategy?
Today's average media consumer is a multi-tasker — someone who is probably watching a Netflix show, sending memes on WhatsApp, and scrolling through Instagram all at the same time. In such a scenario, how can MEP businesses engage their audience?
To thrive in the ever-changing landscape of digital media and entertainment, organisations must focus on the entire spectrum of change management — people, process, technology, and strategy.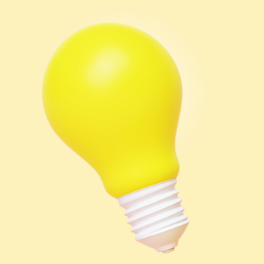 DID YOU KNOW?
51% of people say accessibility ranks in their top three reasons for choosing an OTT app or streaming service.
Source: Zemoga
Understanding the customer journey is key, in order to create original, personalised content and immersive, user-generated experiences that nurture loyalty. And as they navigate the turbulence of digital disruption, nimbleness is crucial for success. By reframing the business model and implementing transformational initiatives around product and service development, they can leverage the shifting markets to fuel the growth of their business.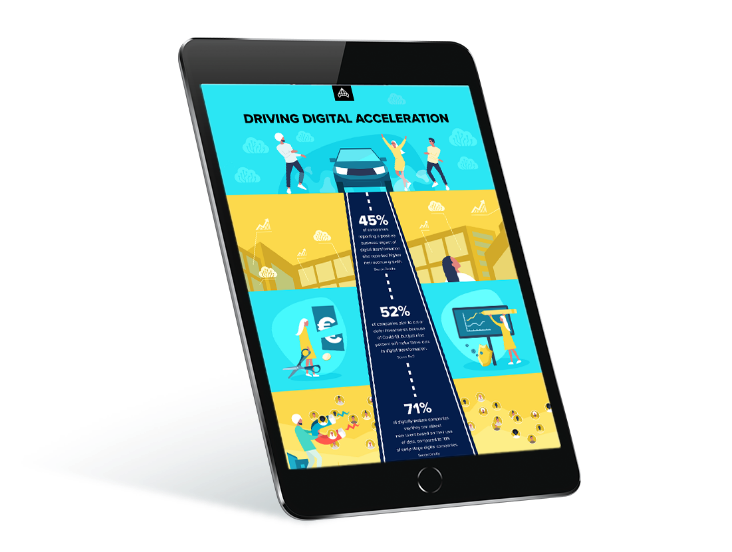 5 Ways To Drive Digital Acceleration
Don't get left behind in the shift to digital business
To sum it all up, media and entertainment leaders must consider three key strategies to position themselves as industry experts and drive growth:
Refocus on consumers' needs and take a refined approach to customer engagement.
Adopt new strategies such as mixing entertainment experiences to enable business agility.
Gather, analyse, and act upon data available at content touchpoints to form hyper-segmented audiences.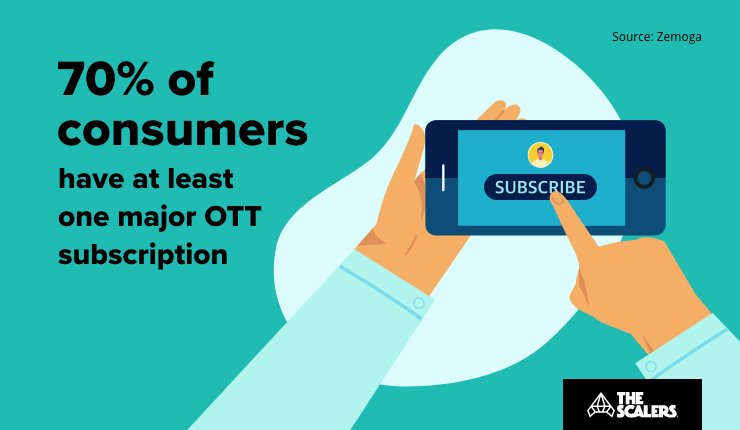 3 biggest media and entertainment trends for 2021
1. D2C Streaming
Today's millennial and Gen Z audiences are spoilt for choice when it comes to online content. High internet bandwidth, access to smartphones, and low mobile data tariffs have made it possible for people to access diverse and quality video content from the comfort of their own homes.
OTT platforms like Netflix, Amazon Prime, and Disney+ offer consumers a wide variety of content and cross-platform compatibility that viewers have never experienced before. In fact, the Covid pandemic accelerated the growth of OTT platform subscriptions by over 60% — a trend that is expected to stay in the post-pandemic world. And so, industry experts believe that D2C (Direct to Consumer) video streaming will continue to be one of the top trends in the media and entertainment industry in 2021.
2. Personalised content
In 2021, it is expected that global media and entertainment leaders will turn inward to figure out what content they're good at creating and whether their viewers can engage with it or not. Creating and promoting content geared towards a particular segment of people using Artificial Intelligence and Machine Learning algorithms will help MEP businesses to predict user behaviour — providing deeper engagement.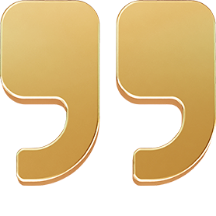 "Every single interaction you have with your customer is an opportunity for you to create something remarkable."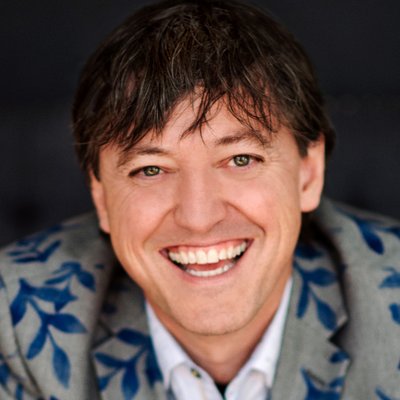 Joey Coleman
Chief Experience Composer, Design Symphony
For instance, everything Netflix does is data-driven and powered by smart AI algorithms. By constantly brainstorming and testing ideas, they ensure that whatever is broadcasted on their OTT platform matches what the user is interested in. The result — over 20 billion euros in annual revenue.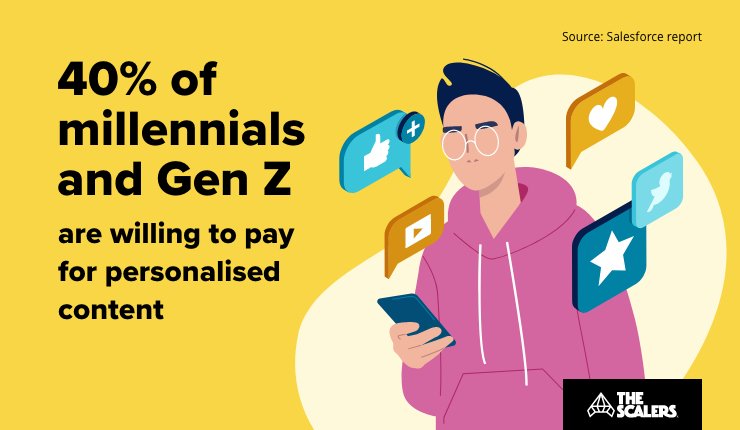 3. E-sports broadcasting
While competitive gaming has been popular since the early 1970s, the Esports industry has experienced a recent surge in global popularity over the last few years. With the creation of powerful game consoles and high-speed wireless internet, online gaming has evolved into a billion-dollar industry in the media and entertainment space.
Today, Esports has grown from the simple virtualisation of sports to professional leagues and competitions with million-dollar prizes. In fact, large tech corporations like Facebook and Amazon are entering the Esports market to bring large-scale investment and innovation. Sports federations, broadcasters, and game publishers are now hosting global tournaments to replace live sports and events via a host of social platforms, including YouTube and Twitch. And this trend is expected to steadily grow over the next few years.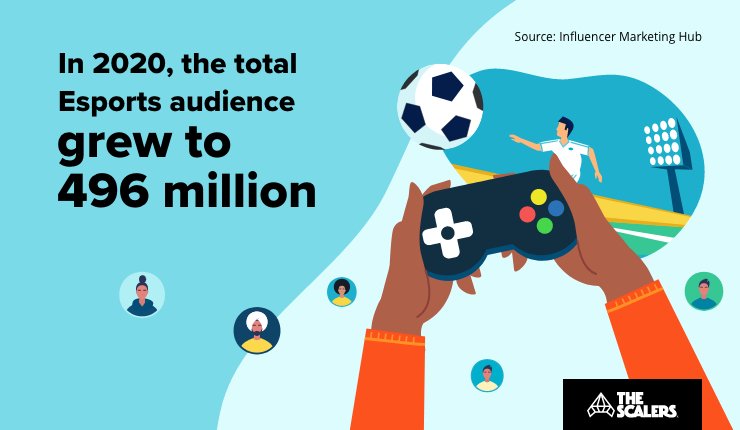 Moving forward
With consumers increasingly becoming multi-platform and multi-device users, brands must step up their game like never before. Technological evolution, Artificial Intelligence, and Virtual Reality have made it possible for media and entertainment businesses to create online content that caters to specific audiences. Apart from video and streaming, brands can also leverage other hot spots for media growth such as digital music, e-books, and podcasts. By implementing a 360-degree approach to media, businesses can create an effective end-to-end strategy — one that helps them grow their platform into a one-stop entertainment hub for users.
If you're interested in exploring the possibility of building an offshore development team in India, feel free to reach out to us by filling out the contact form. One of our senior executives will get in touch with you within 24 hours.